1. Introduction of abstract deer sculpture
This abstract deer sculpture has a beautiful form. The entire statue presents a beautiful deer, and the entire statue also adopts a hollow out
design, making the deer's body hollow and making people feel very light. Under sunlight, the stainless steel surface reflects bright light,
making the entire statue appear very vivid and dazzling.
The decorative function of Life Size Deer Sculpture is also very extensive. Firstly, it can be used as an outdoor landscape decoration, placed
in public places such as gardens, parks, and squares, creating a natural and harmonious atmosphere for people. Secondly, it can also be placed
indoors, such as in halls, living rooms, study rooms, and other places, as home decorations, making the indoor space more warm and elegant.
The decorative function of stainless steel hollowed out deer statues can also be extended to commercial places such as shopping malls, hotels,
restaurants, etc., adding a noble and elegant atmosphere to the commercial space, enhancing the brand image and commercial atmosphere.
Overall, stainless steel hollowed out deer statues, as a decorative art form, have a wide range of applications and audience groups. They can
not only meet people's pursuit of beauty, but also play a role in enriching the environment and improving quality.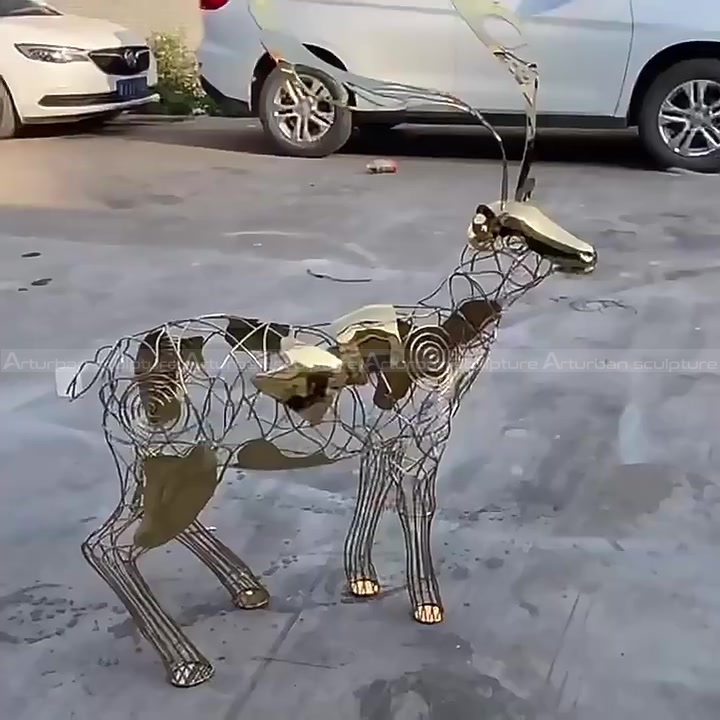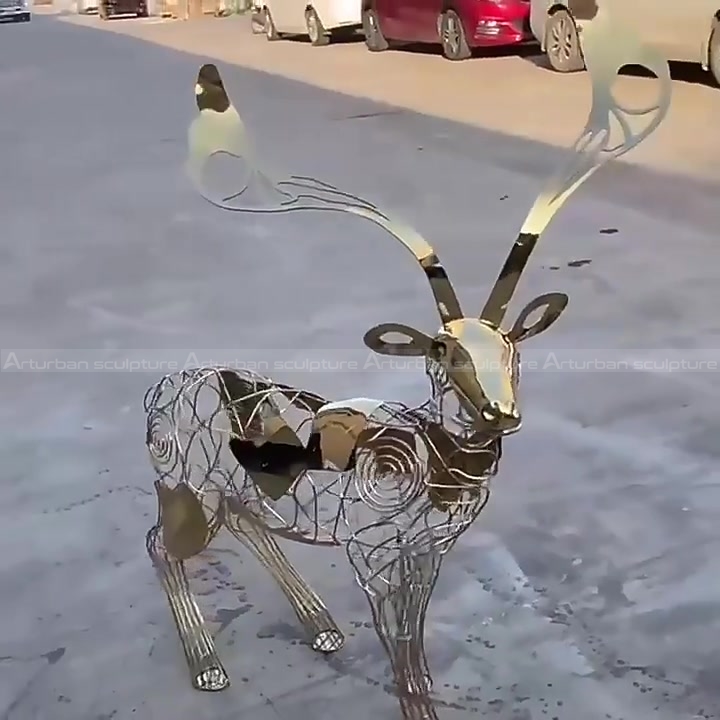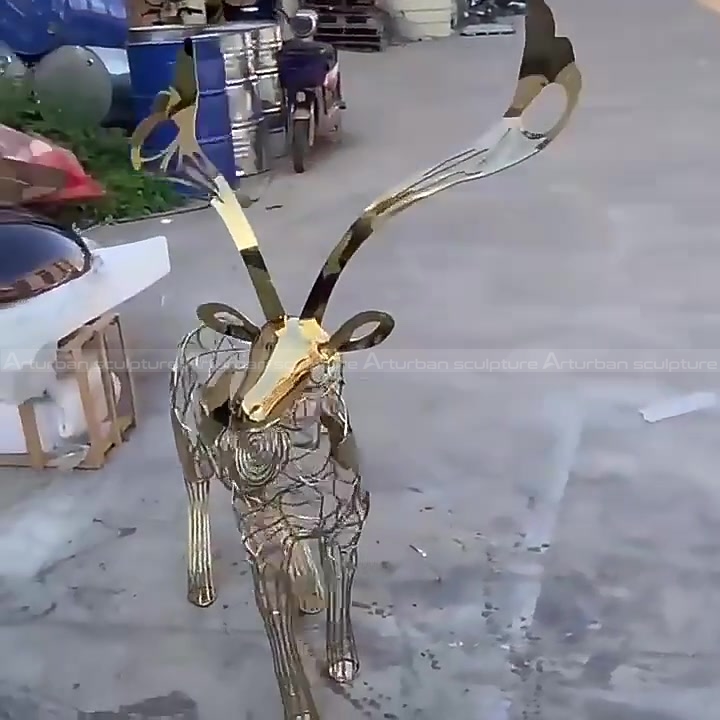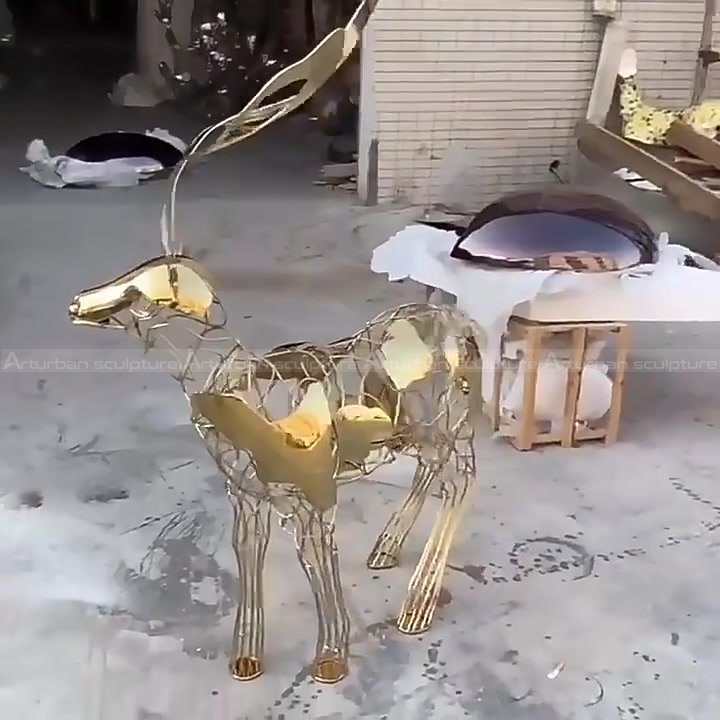 2. Production process
1. Showing the details drawing/ 3D mold for clients confirming.
2. Making clay mold/ foam mold according to drawing/ client's photos/ 3D mold.
3. Making fiberglass/resin sculptures
4. Polishing the surface.
5. Professional painting and take all different views pictures/ videos, show to clients.
6. Packing into wooden cases after clients satisfied with sculptures.
Send us your requirements now, we will reply to your email within 24 hours