1. Introduction of columbo and dog statue
This is the bronze columbo and dog statue. It is a life-size bronze work on Falk Miksa Street in Budapest, depicting Peter Falk playing
the role of fictional detective Columbo. This statue has attracted people's attention not only because of its tribute to classic TV dramas,
but also because of the incomprehensible scenes it presents. Standing at the foot of the Columbo statue, we see a lifelike dog statue,
which is Columbo's loyal companion. However, what is unsettling is that there is a strange event behind it: a dead squirrel lying on the
ground, holding a gun in hand. This scene caught people in thought. Is it suicide or murder? How do squirrels obtain firearms? What
message does the designer of the Columbo statue want to convey?
This statue may be an artist's creative expression, attempting to evoke the audience's thoughts through mysterious scenes. Perhaps
squirrels holding firearms are meant to symbolize a change in power or social chaos. It is also possible that this is a satire, implying
the complex relationship between the responsibilities of the police and social issues. However, we cannot just stay at the surface of
speculation. There may be deeper meanings behind this statue that require further consideration and interpretation.
Regardless of the intention behind this statue, it has successfully attracted people's attention and discussion. The Columbo statue has
become a scenic spot on Falk Miksa Street, attracting the attention of tourists and art enthusiasts. It brings people countless imaginations
and reflections, and also demonstrates the importance of art in exploring human inner world and social problems.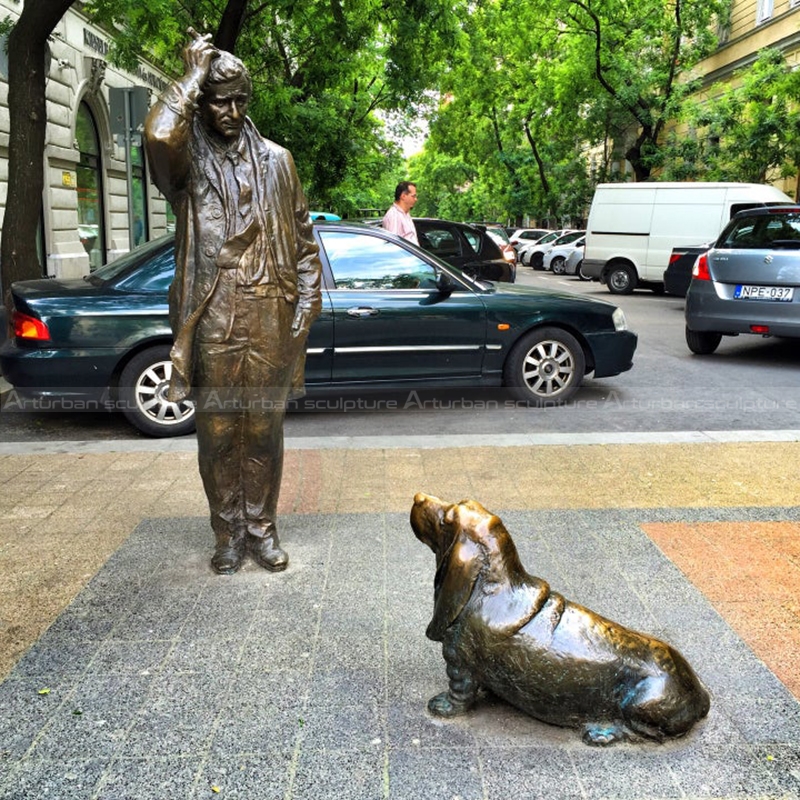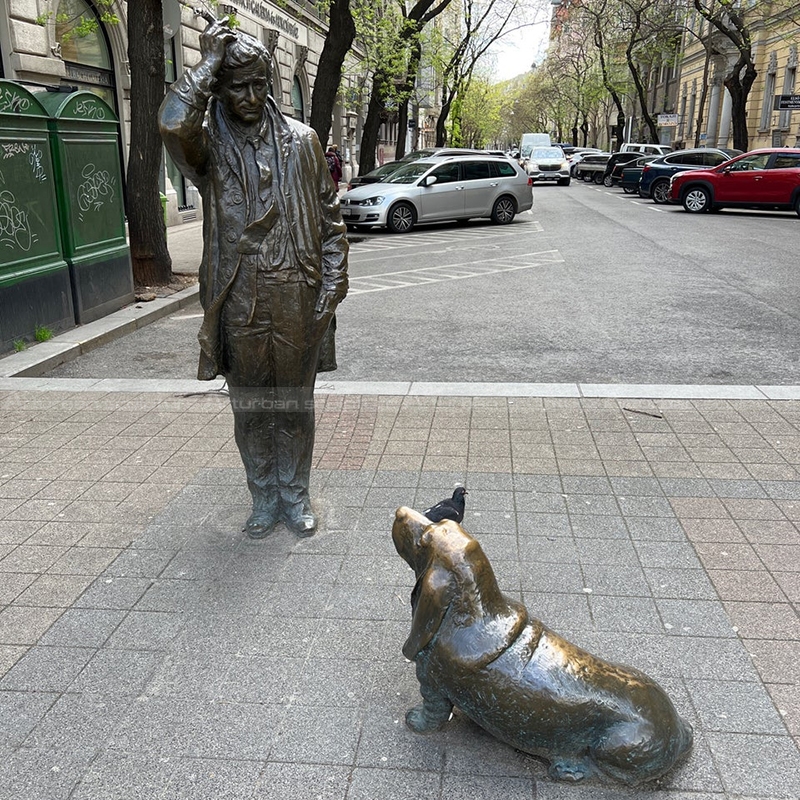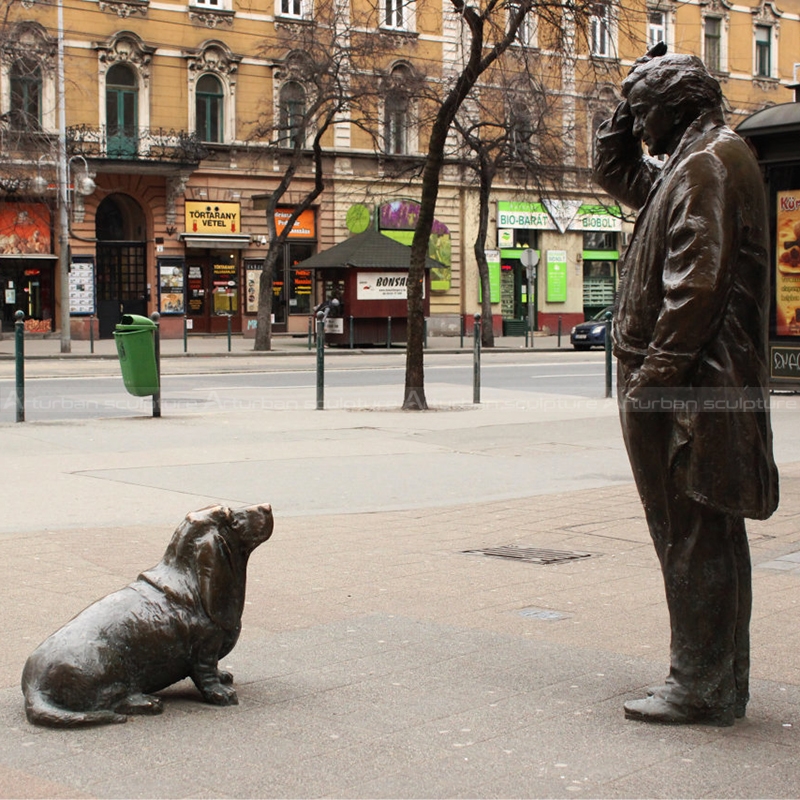 2. Production process
My artist will make 1:1 clay mold, when finished clay mold,  we will take photos for your reference, the clay mold can modify any
details till to your satisfactions with it. Then we go ahead to make statue, when finished statue, also we will take photos for your
reference, after your satisfactions, I will arrange packing and shipment. Arturban sculpture can make large horse statue in bronze,
marble, fiberglass, stainless steel. Our team will make a production plan, according to your design, budget, delivery time, or any
other service. Our final aim is to supply high quality and cost-saving sculpture efficiently.
Send us your requirements now, we will reply to your email within 24 hours