1.Introduction of dancing lady sculpture
Dancing lady sculpture is an exquisite artwork. It showcases the true beauty of the human body. Naked sculpture breaks through the
traditional constraints of clothing, showcasing the curves, lines, and muscle power of the human body. Through the luster of bronze
material and delicate carving, the sculpture presents a unique muscle texture and realism, allowing viewers to feel the dynamics and
vitality of the human body.
The beautiful dance movements in the sculpture give people visual pleasure and artistic enjoyment. The dance posture showcases the
agility and elegance of the human body, presenting a smooth sense of movement and rhythm. The sculptor expresses the beauty of
dance to the fullest through exquisite craftsmanship and meticulous expression. As viewers appreciate these beautiful dances, they
seem to feel the passion and energy contained in the dancers, creating a spiritual resonance with the sculpture.
Sculpture is not only a tribute to the beauty of the human body, but also an artist's interpretation of life, emotions, and freedom through
naked figures and beautiful dance movements. It can evoke emotional resonance among viewers and stimulate people's love and pursuit
of beauty. Bronze sculpture, as a form of decorative art, can be placed in public places, gardens, or indoor spaces, adding an artistic
atmosphere and vitality to the environment. Whether as an ornamental object or a medium for contemplating art and life, bronze sculpture
can bring people the enjoyment of beauty and a space for contemplation.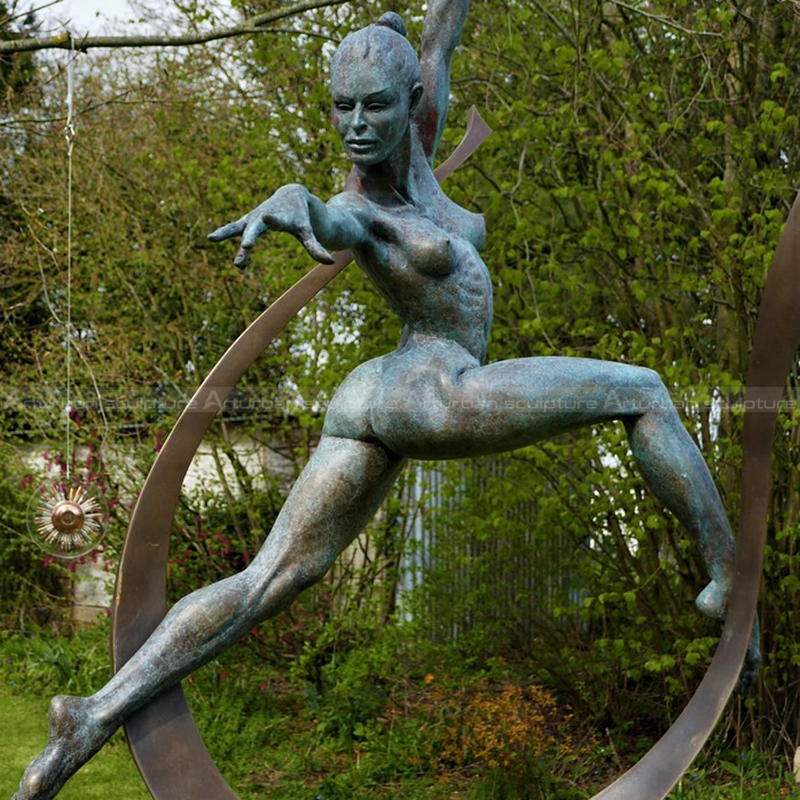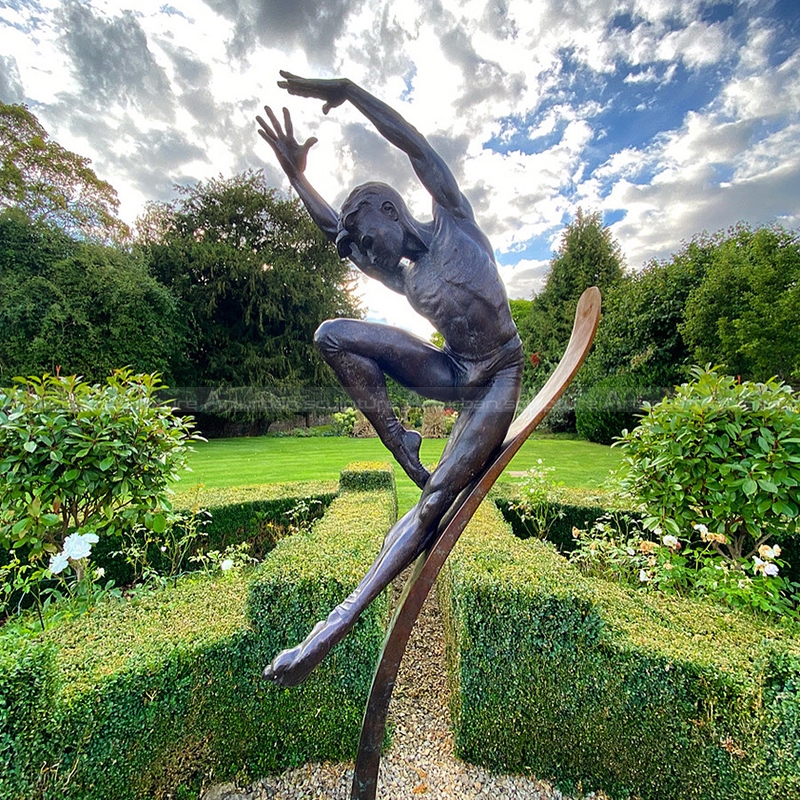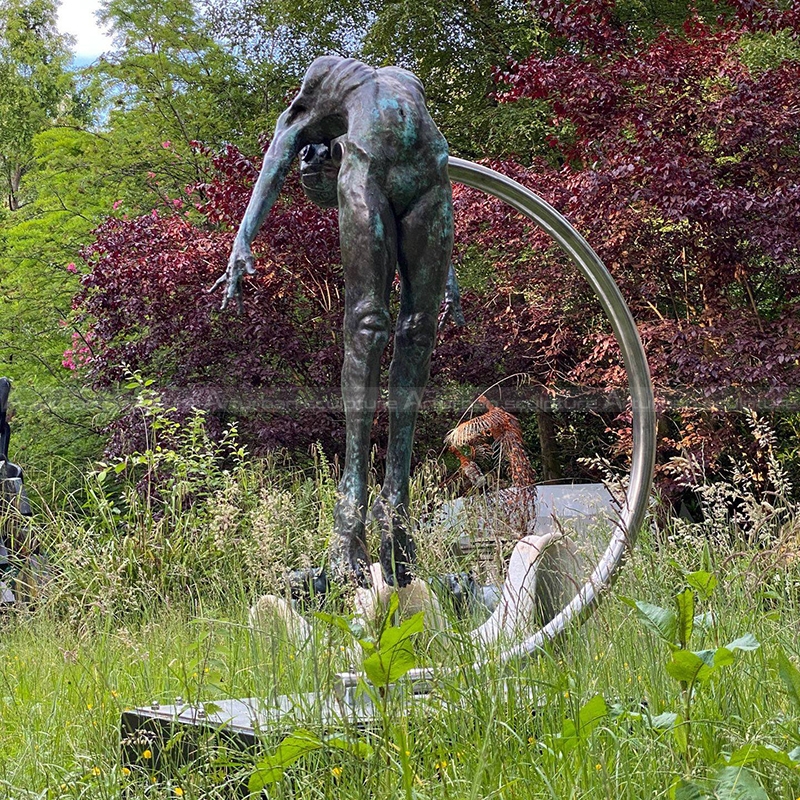 2. Production process of dancing lady sculpture
My artist will make 1:1 clay mold, when finished clay mold. We will take photos for your reference, the clay mold can modify any
details till you satisfied with it. Then we go ahead to make statue, when finished statue, also we will take photos for your reference.
After you satisfied with all, I will arrange packing and shipment. Arturban sculpture can make large dog statue in bronze, marble,
fiberglass, stainless steel. Our team will make a production plan, according to your design, budget, delivery time, or any other service.
Our final aim is to supply high quality and cost-saving sculpture efficiently.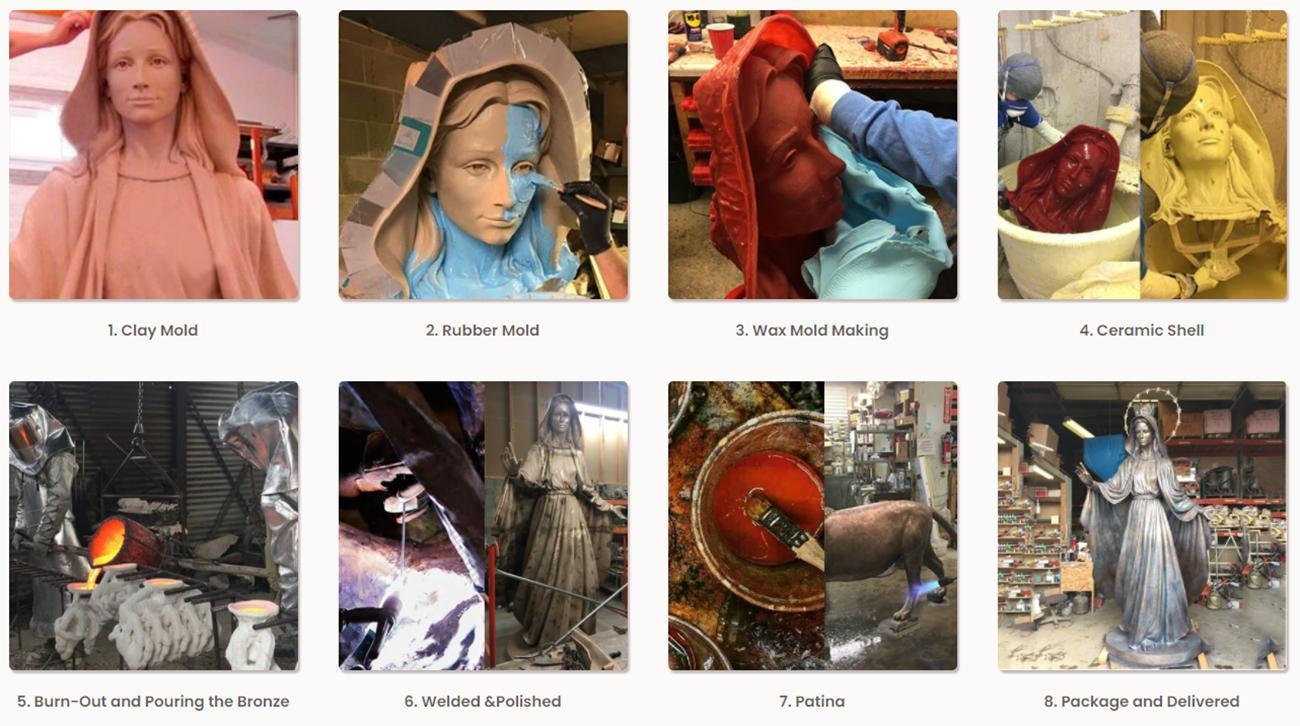 Send us your requirements now, we will reply to your email within 24 hours