1.Introduction of violinist sculpture
This is a bronze violinist sculpture. It is a very warm and touching artwork. The woman walked forward in a long dress, holding
a violin in her hand, playing for the children. Behind her, a row of children followed, holding the corners of the woman's clothes
or gripping the clothes of the children in front, forming an orderly queue. The figures of the women and children in the sculpture
are vivid and lifelike, presenting a living scene.
Bronze Violinist Sculpture children have high artistic value and decorative value. This sculpture conveys the feeling of maternal
love and warmth, and can bring people a beautiful emotional experience. In addition, the durability of bronze material is very high,
and even with the passage of time, its beauty and value will not be worn or reduced. Making bronze sculptures requires superb
craftsmanship and experience, and sculptors need to go through hundreds of experiments and carving to complete a perfect work.
Therefore, bronze sculpture of women and children is not only an exquisite artwork, but also a cultural and historical inheritance,
and is one of the representatives of a country's cultural heritage. In public places such as parks, squares, museums, etc., this type of
sculpture can add an artistic atmosphere, enabling people to better enjoy the beauty of life and the charm of culture.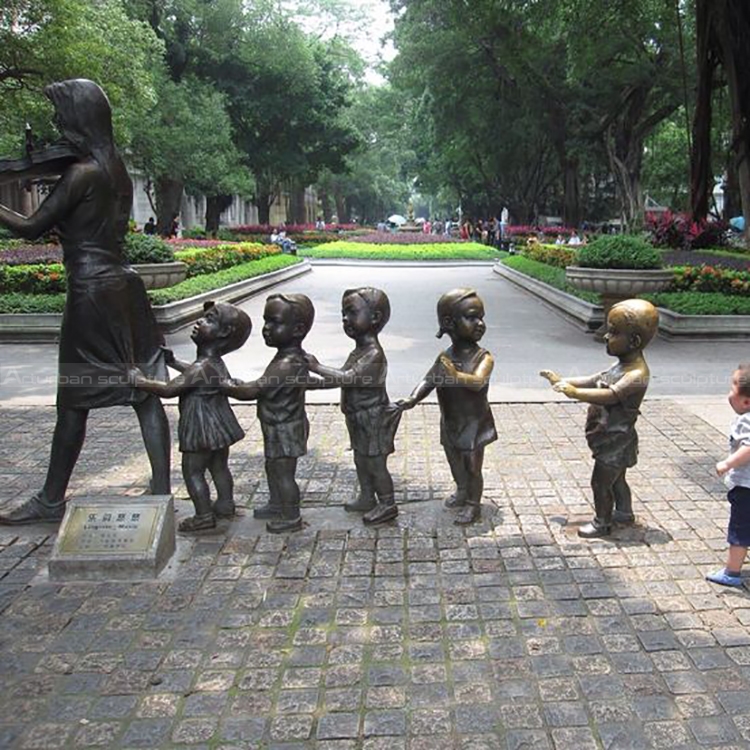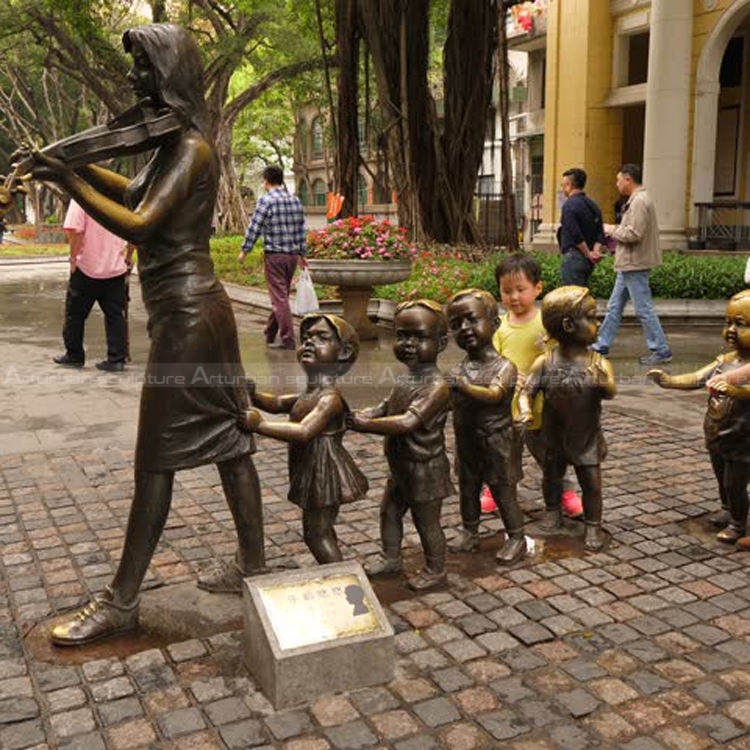 2. Production process of violinist sculpture
My artist will make 1:1 clay mold, when finished clay mold. We will take photos for your reference, the clay mold can modify any details till you satisfied with it. Then we go ahead to make statue, when finished statue, also we will take photos for your reference. After you satisfied with all, I will arrange packing and shipment. Arturban sculpture can make large dog statue in bronze, marble, fiberglass, stainless steel. Our team will make a production plan, according to your design, budget, delivery time, or any other service. Our final aim is to supply high quality and cost-saving sculpture efficiently.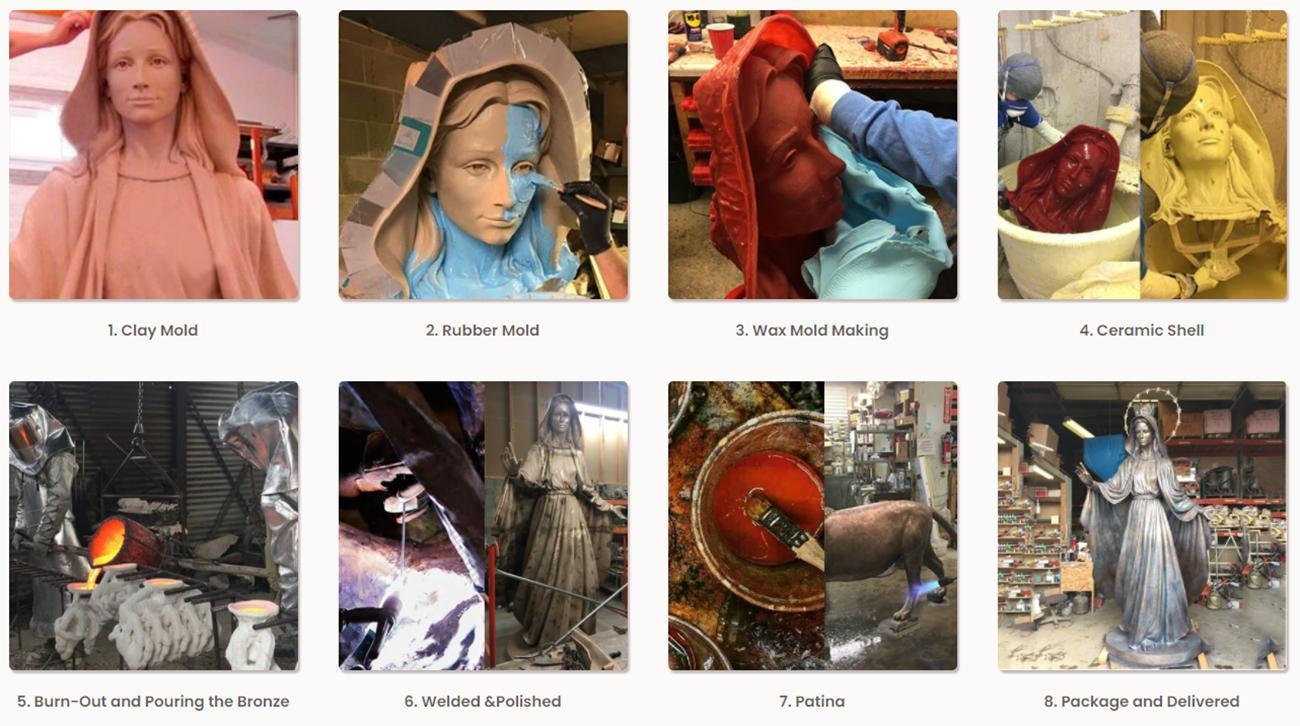 Send us your requirements now, we will reply to your email within 24 hours