The significance of bronze lion sculpture in life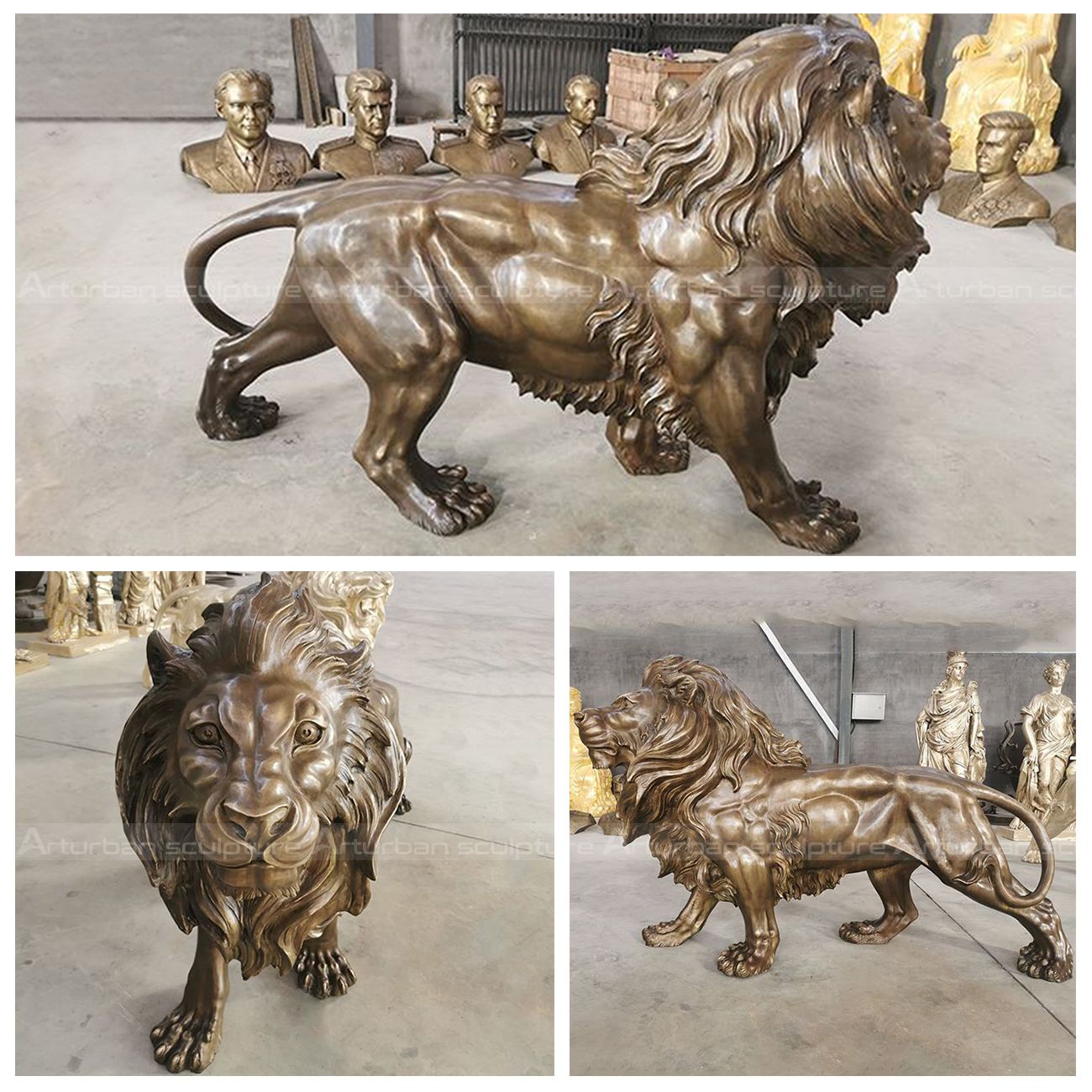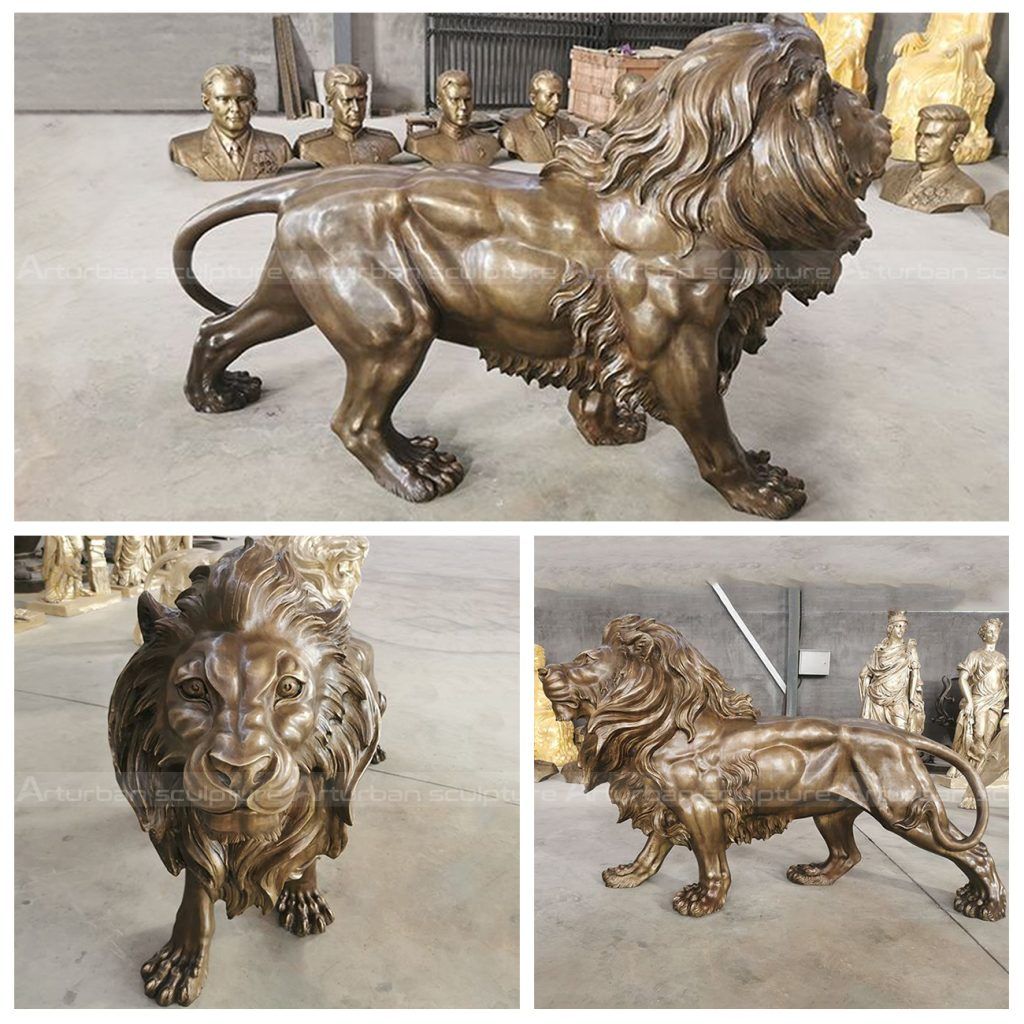 This is the antique bronze lion statue. In life, we often see the mighty lion standing in various outdoor places. It is the king of all animals, with courage, strength and supreme power, which makes people feel awe. The lion is also a symbol of the royal family. Many Christians believe that God is the highest of all royal families. Like Christians, lions are proud of family and love. The lion also symbolizes the balance of power. In the lion society, males and females work together to keep the lions healthy and strong.
The lion is known as the king of the forest. It carries the power and magnificent significance. In Buddhism, lion sculpture is praised as bringing peace and prosperity. While in Italy, lion sculpture symbolizes power and prestige. These majestic lions can beautify the environment and decorate in front of the building. It is said that they used to be the symbol of nobility. They also protect the building and the good meaning of the owner in the building like a guardian God, so that the owner in the building will not be harmed by external evil forces and saboteurs, and play a deterrent role.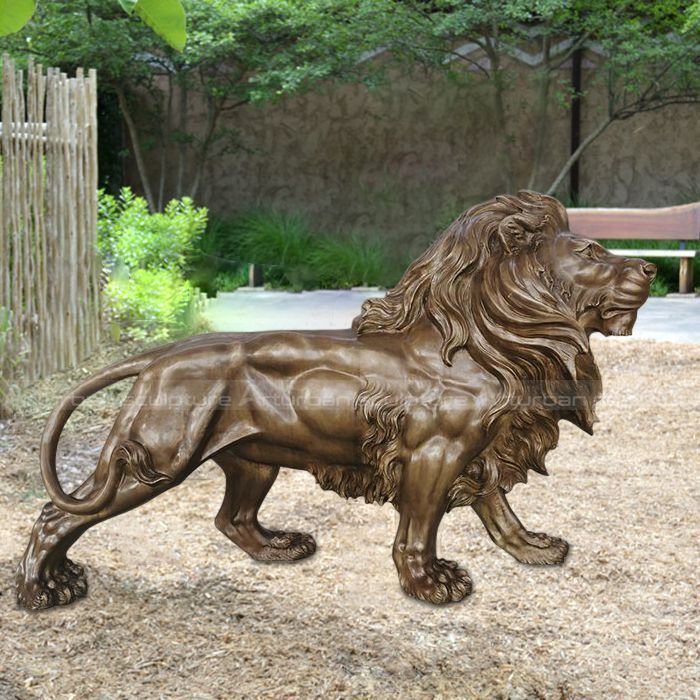 So lion sculpture has a very important position. It will suitable for various outdoor occasions as decoration, which not only has the meaning of the protector of the male lion, but also has a powerful momentum, showing the wild beauty of the male lion and the magical power of nature.
Antique bronze lion statue details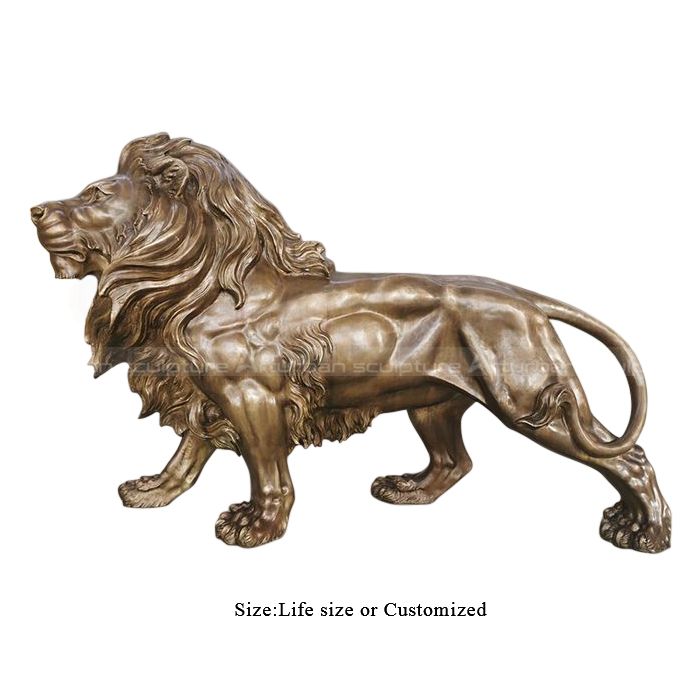 This antique bronze lion statue has a strong body, its eyes are bright, and its mane is thick and heavy. When it opens its mouth and roars, we seem to hear his powerful voice. It has a strong deterrent force, which makes other animals shy away. When it stands quietly on the ground, like a king, showing its lofty status. This robust lion sculpture looks forward. It will be like a guardian angel to protect you and your family.
This antique lion bronze statue is made by our Arturban sculpture foundry using the traditional wax loss method and high-quality bronze material. The classic bronze sculpture color gives people a simple feeling and can also express the mighty and calm king style of the lion. Moreover, the bronze casting process can truly show various exquisite details of the lion, and make the strong muscles, powerful limbs and beautiful faces of the lion to life. And the powerful image of the bronze lion sculpture will give you a sense of security. No matter on any occasion, its strong momentum will make you appreciate its powerful momentum.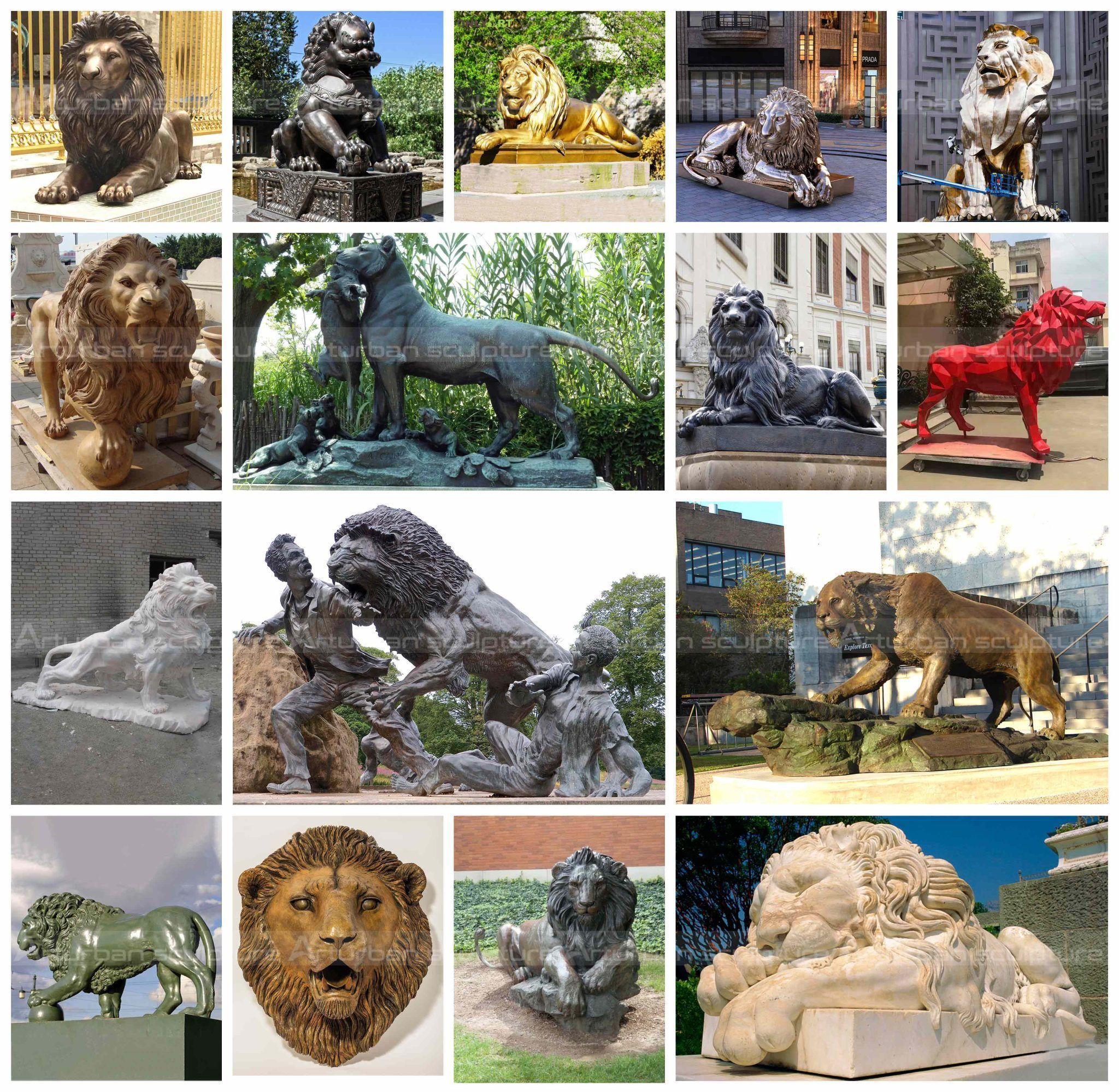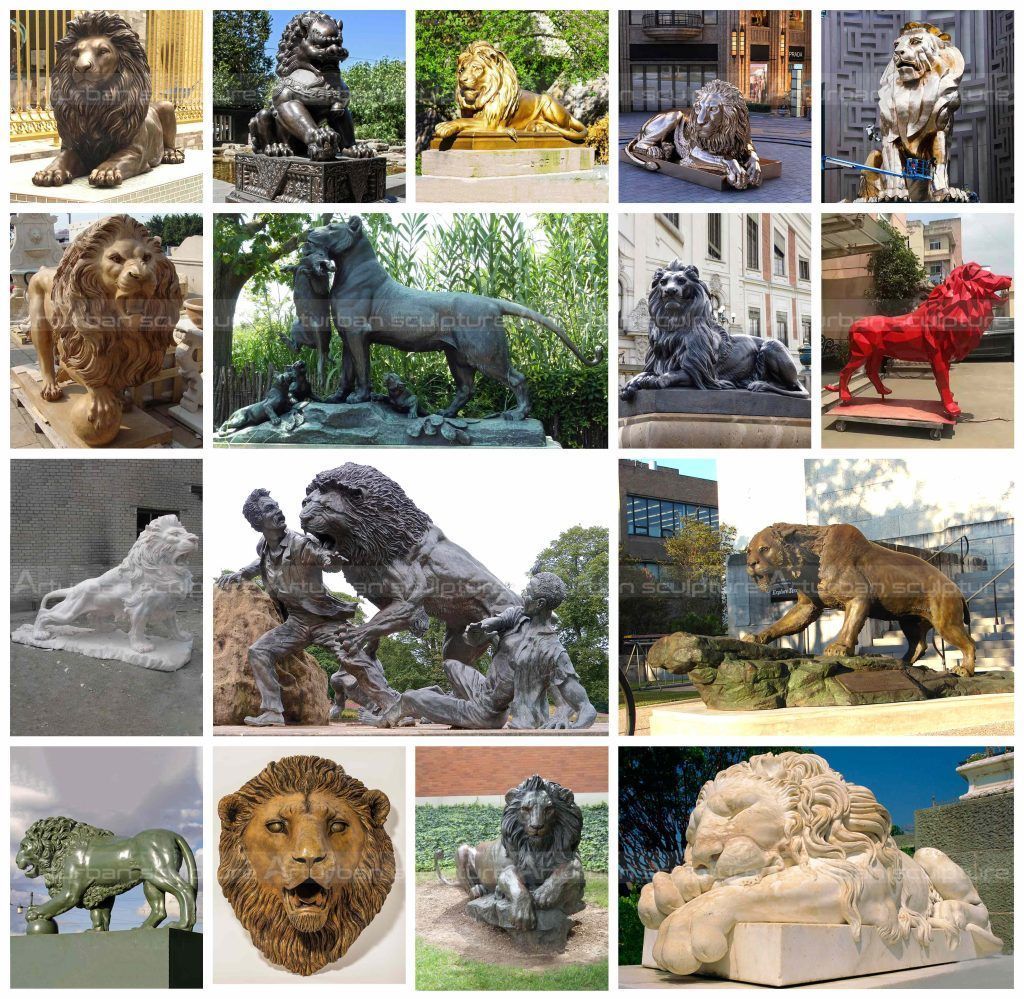 Send us your requirements now, we will reply to your email within 24 hours