1. Introduction of angel with harp garden statue
This is an angel with harp garden statue. The angel girl in the bronze sculpture plays music and sits on
a circular base, bringing a warm feeling to people. Her posture is very graceful, her body slightly tilted
forward, her hands caressing the strings as if she were playing wonderful music. She is wearing a long
skirt with flowing hair, and the entire sculpture gives a sense of beauty and elegance. The production
process of the sculpture is also very exquisite. The expression of the angel girl's face is very vivid, and
the details are handled properly, making people feel the ingenuity of the sculptor. The atmosphere of
the entire sculpture is very harmonious, making people feel the humanistic feelings and artistic value
contained in bronze sculpture.
The decorative role of the bronze Outdoor Angel Statues is also very prominent. It can be used to
decorate public places, such as parks, squares, museums, etc., and can also be used as private
collections. The aesthetic and artistic value of this sculpture can add aura and cultural atmosphere
to any place, immersing people in wonderful music.
The advantage of ArtUrban in making bronze angel girl sculptures lies in its craftsmanship and quality.
ArtUrban's artisans have adopted the most advanced technology and tools to endow bronze children's
sculptures with higher artistic value. We pay attention to every detail, from carving to surface treatment,
very carefully, making every sculpture a precious work of art. In addition, we also provide customized
services to create bronze angel girl sculptures that meet customers' needs and ideas.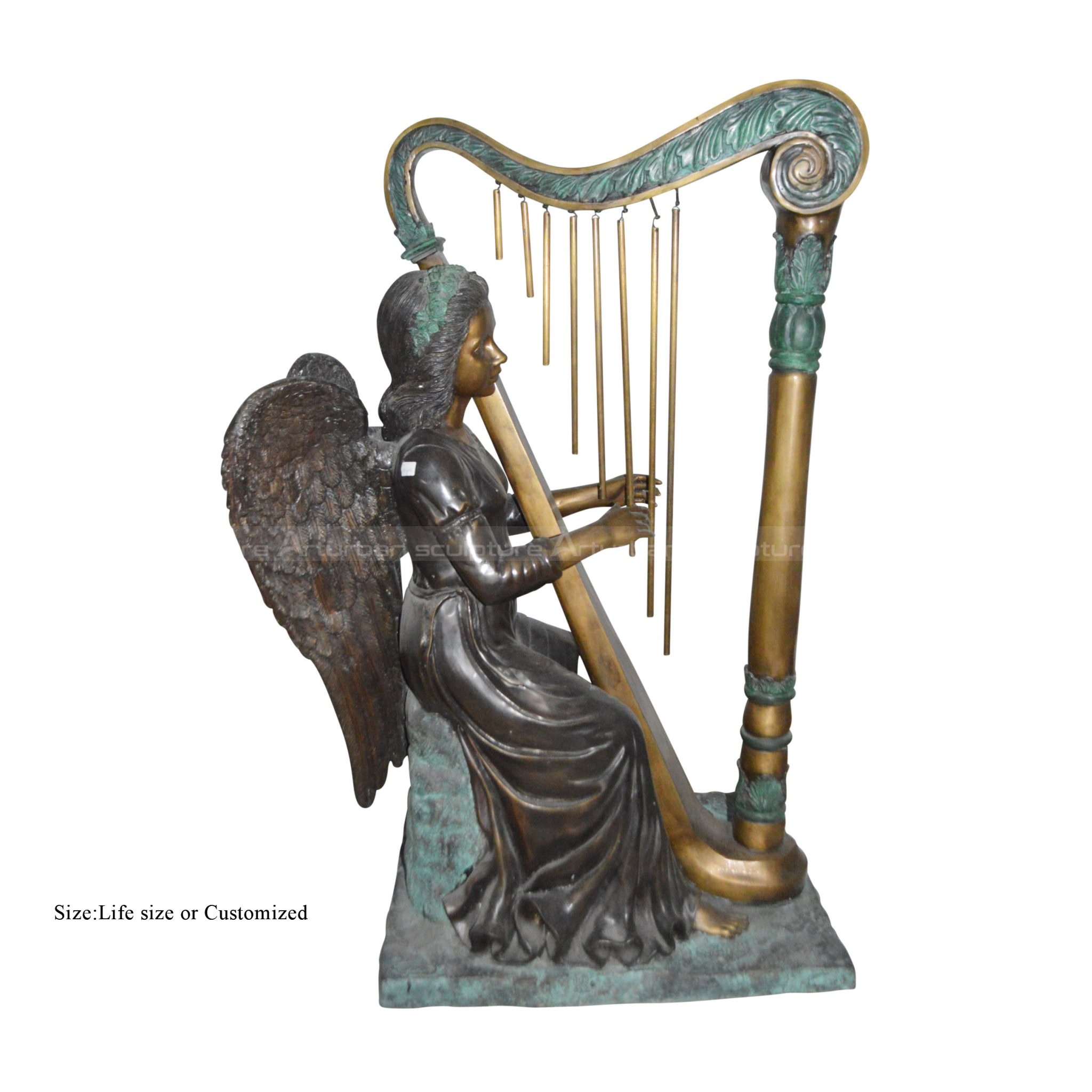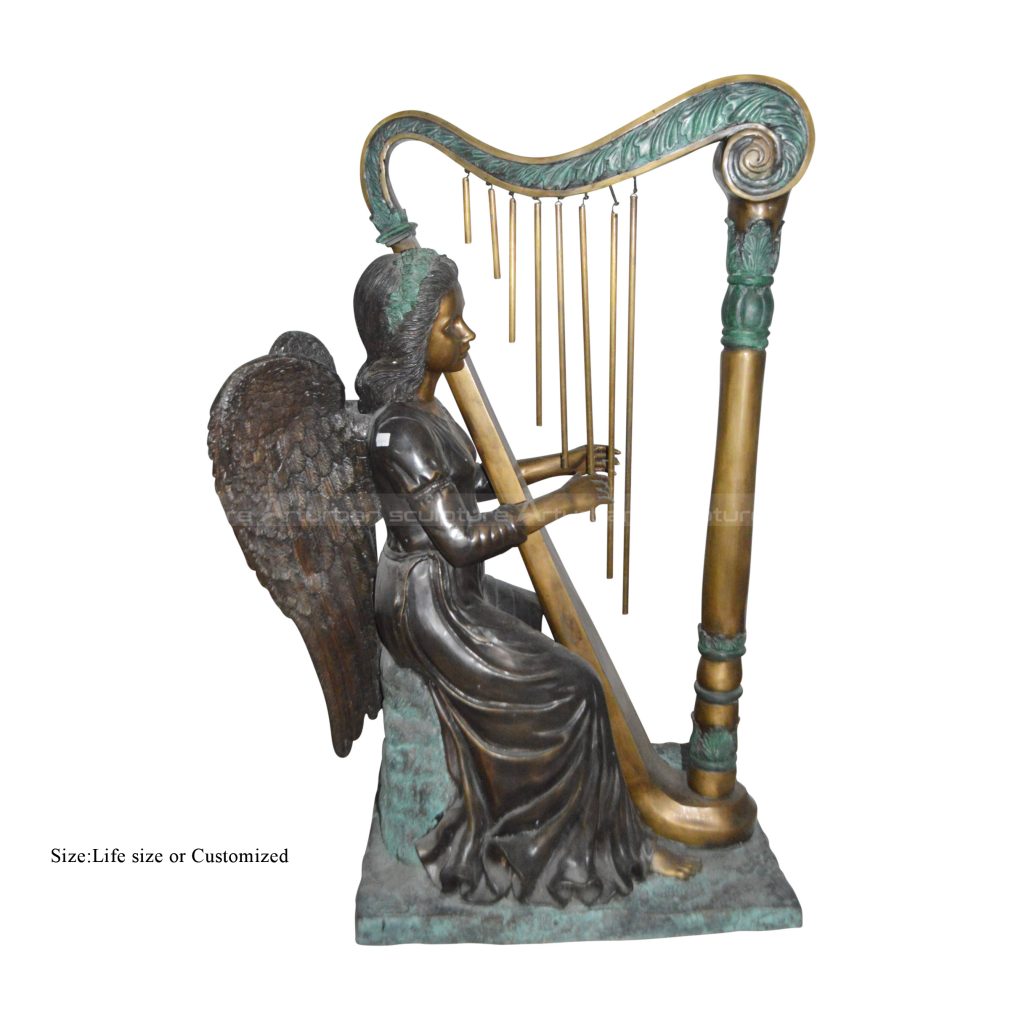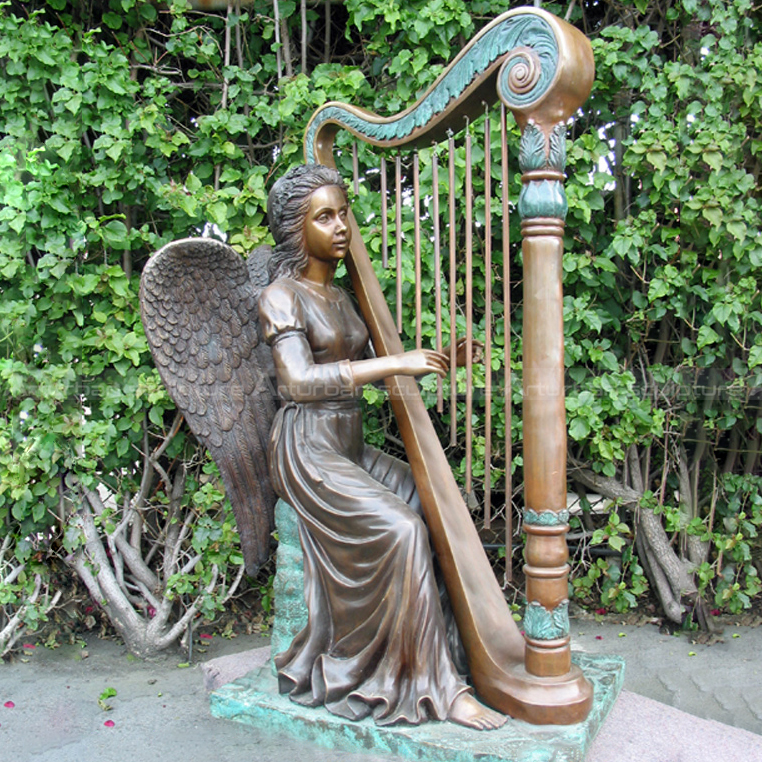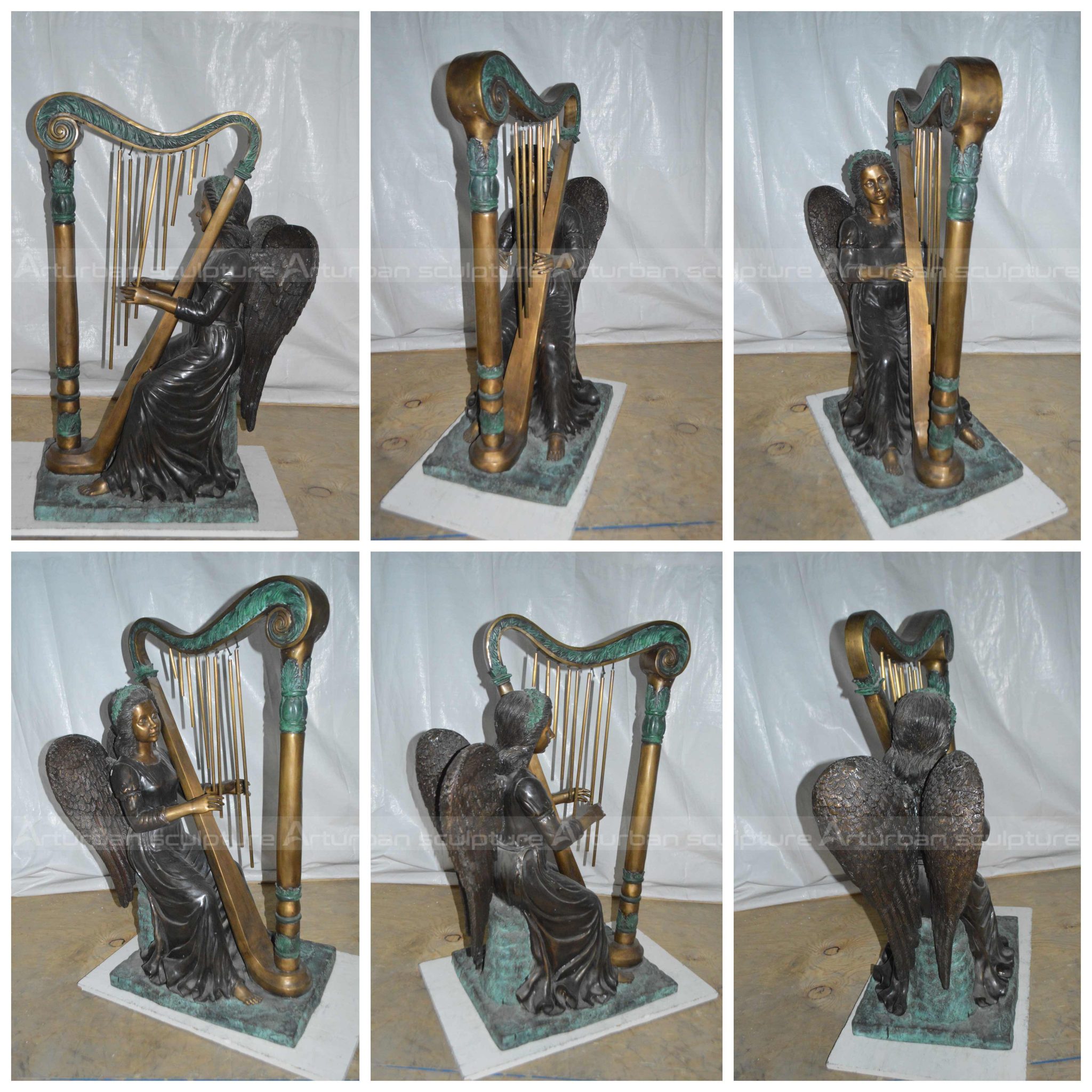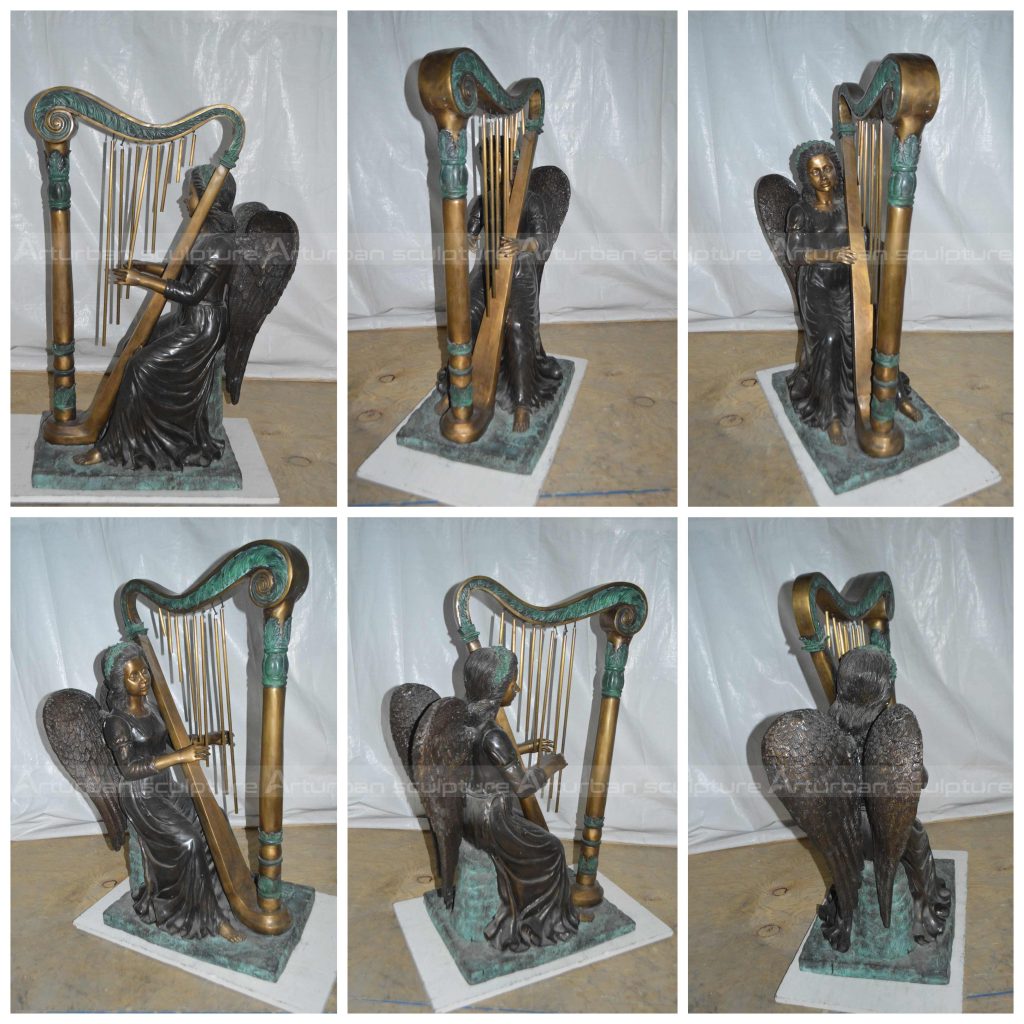 2. Production process of Nike of Angel with Harp Garden Statue
My artist will make 1:1 clay mold, when finished clay mold,  we will take photos for your reference, the clay mold can modify any details till to your satisfaction with it. Then we go ahead to make statue. When finished statue, also we will take photos for your reference. After all your satisfaction, I will arrange packing and shipment. Arturban sculpture can make large angel statue in bronze, marble, fiberglass, stainless steel. Our team will make a production plan, according to your design, budget, delivery time, or any other service. Our final aim is to supply high quality and cost-saving sculpture efficiently.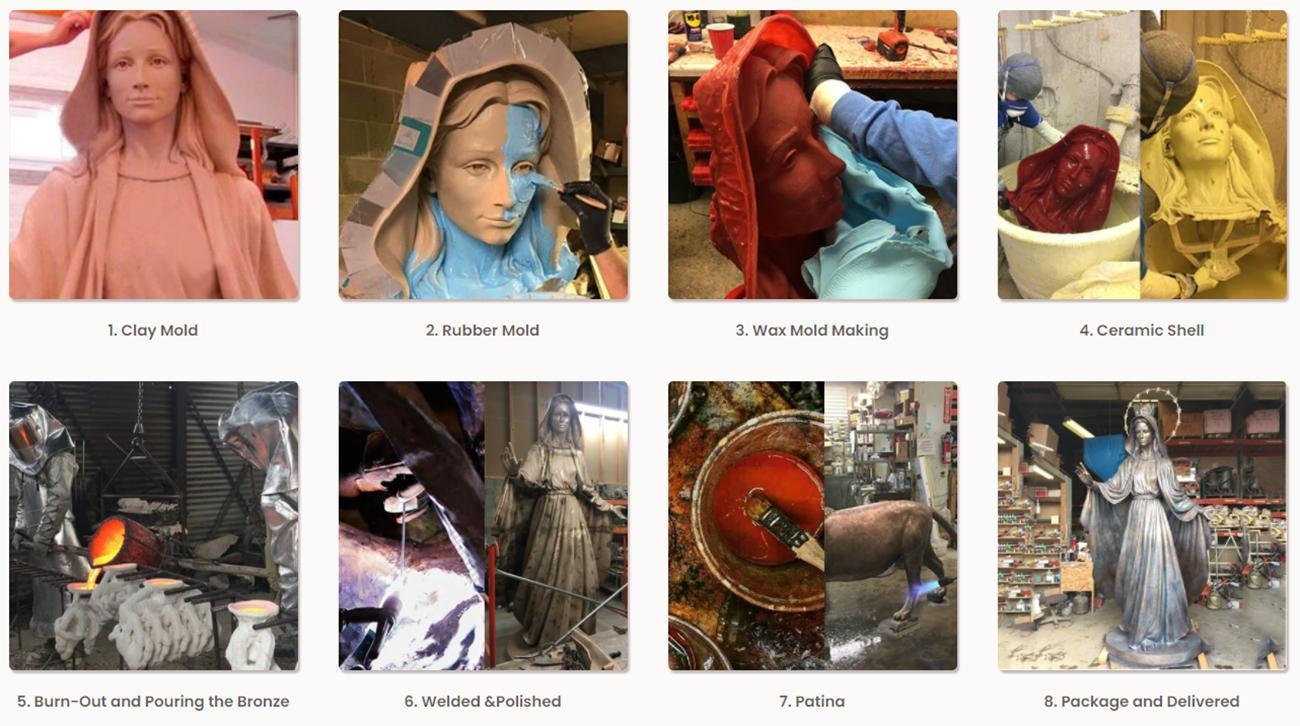 Send us your requirements now, we will reply to your email within 24 hours