1. Introduction of resin angel statues for garden
Resin angel statues for garden is a beautiful angel sculpture. She wears a beautiful long skirt and combed delicate hair. The clothes droop naturally, showing the angel's extremely delicate and smooth lines and elegant posture. The smooth skin makes people feel the girl's plump and elastic skin, showing the feminine charm. She smiled and stretched out a hand as if looking at the precious treasure in her hand. Angel sculptures like this can decorate your house and courtyard and add an elegant artistic atmosphere. The statues are with two color to choose from, gold and holy white. The golden sculpture will bring you dazzling light and become the focus of existence; The holy white brings us angels more sacred, fresh and elegant.
This fiberglass angel statue carefully polished by the sculpture master. After carving, it not only depicts the shape, clothing, expression and action of the characters incisively and vividly. We can also imitate the color of bronze and the shape of marble. Show you various visual effects. We have exquisite sculpture technology in fiberglass sculpture and can customize various angel sculpture works for you. We can customize the shape, color, size you need. You can contact us at any time for more detailed sculpture information.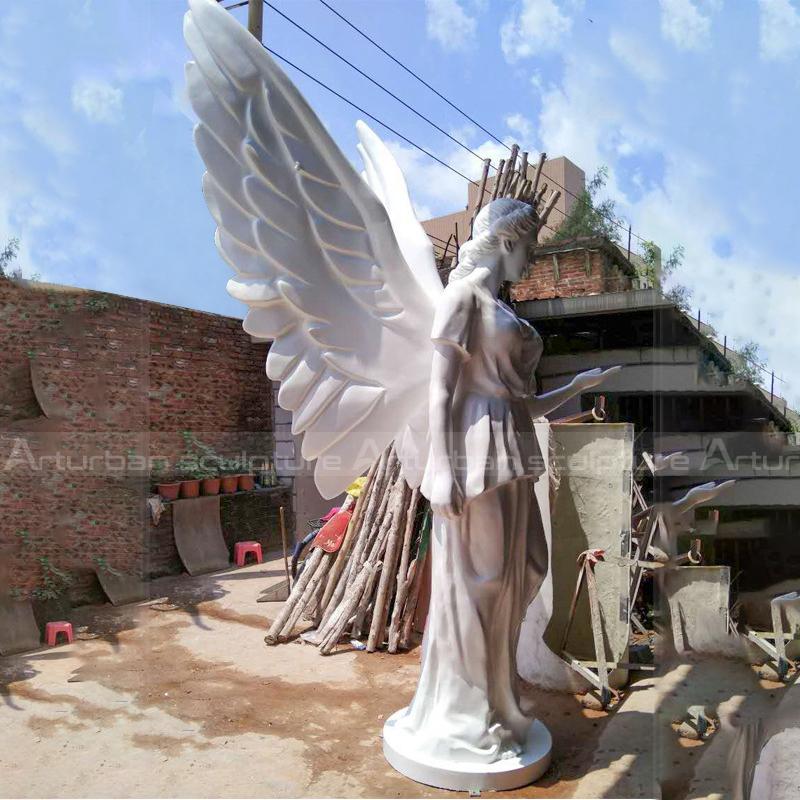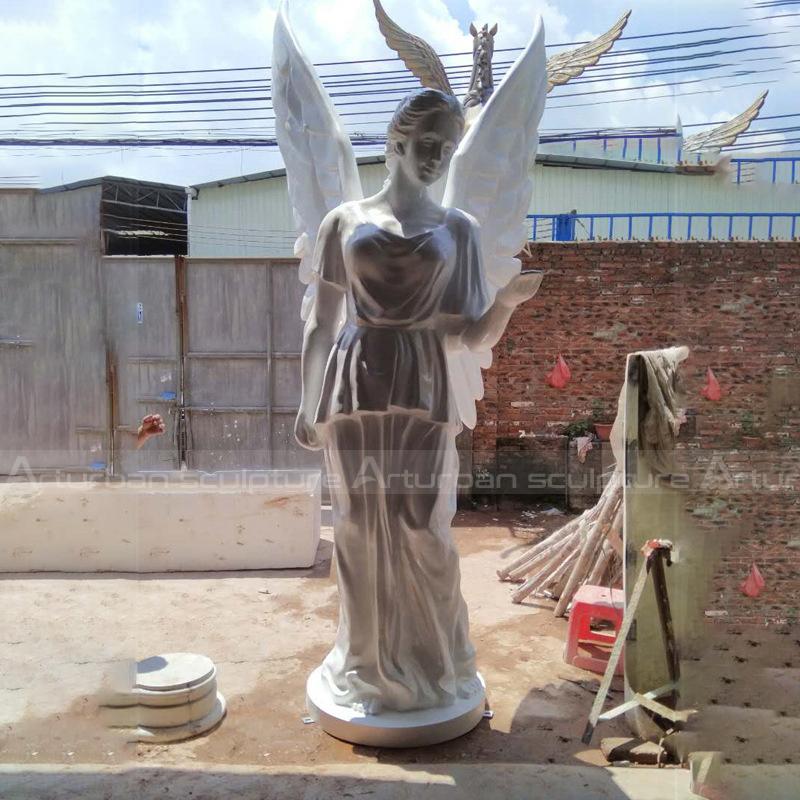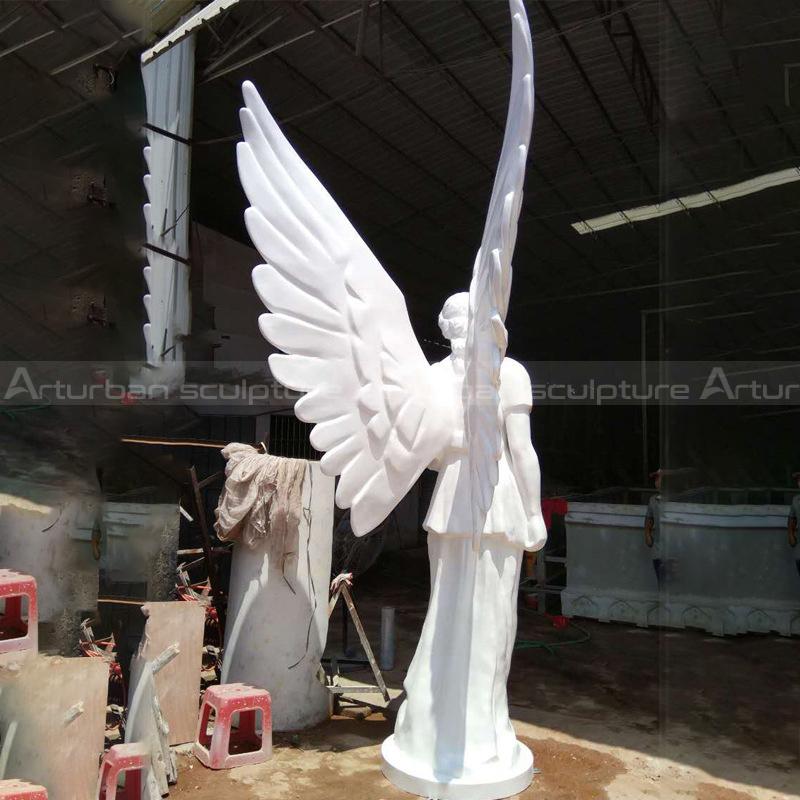 2. Production process of resin angel statues for garden
1. Showing the details drawing/ 3D mold for clients confirming.
2. Making clay mold/ foam mold according to drawing/ client's photos/ 3D mold.
3. Making fiberglass/resin sculptures
4. Polishing the surface.
5. Professional painting and take all different views pictures/ videos, show to clients.
6. Packing into wooden cases after clients are satisfied with sculptures.
Send us your requirements now, we will reply to your email within 24 hours