1. Introduction of white angel statue
White angel statue is very exquisite and beautiful. There are two broad wings behind her, naturally hang,forming huge heart shape. Her curly hair was scattered, her eyes were looking ahead, and her hands were open, as if she were going to spread the blessings of God to people. Wearing a simple long white dress, the whole body is full of sacred and holy colors. This beautiful angel sculpture, whether as garden decoration or cemetery decoration, is a very delicate and beautiful existence. Her holy brilliance will wash people's herats and calm the disordered heart.
This white angel statue is created by our sculptors with high-quality fiberglass, and carved and polished to bring the action, expression and appearance of angel sculpture to life, showing the beautiful and sexy figure of angel. In addition, the simple and beautiful lines give people a comfortable and generous feeling. Although the statue is simple, its lines are beautiful and natural. The overall statue design shows the profound skills of the sculptor. We also support the production of various designs of angel cemetry sculptures, like sad angel statue, kneeling angel etc. which can be placed in any place you need. If you need to customize high-quality Angel sculptures, you can contact us for more details.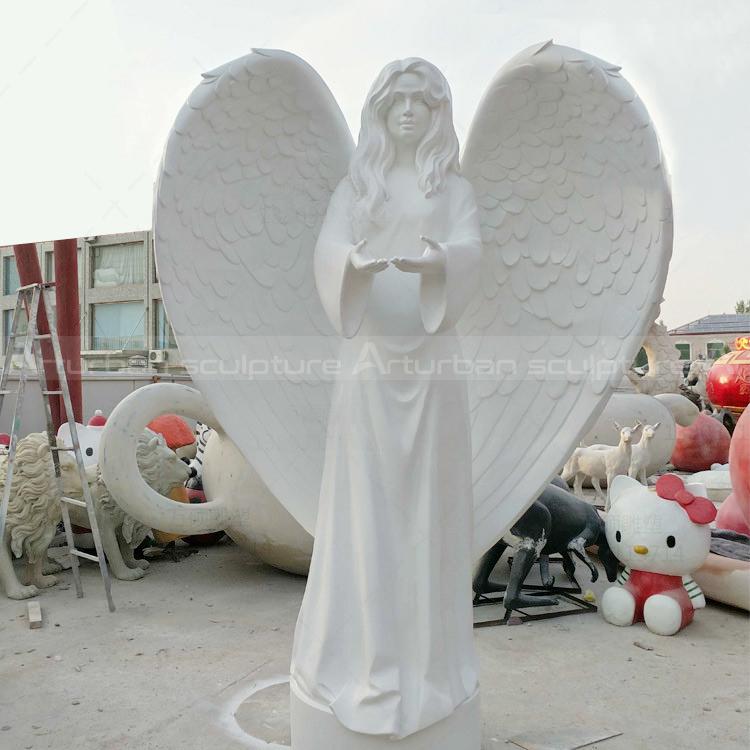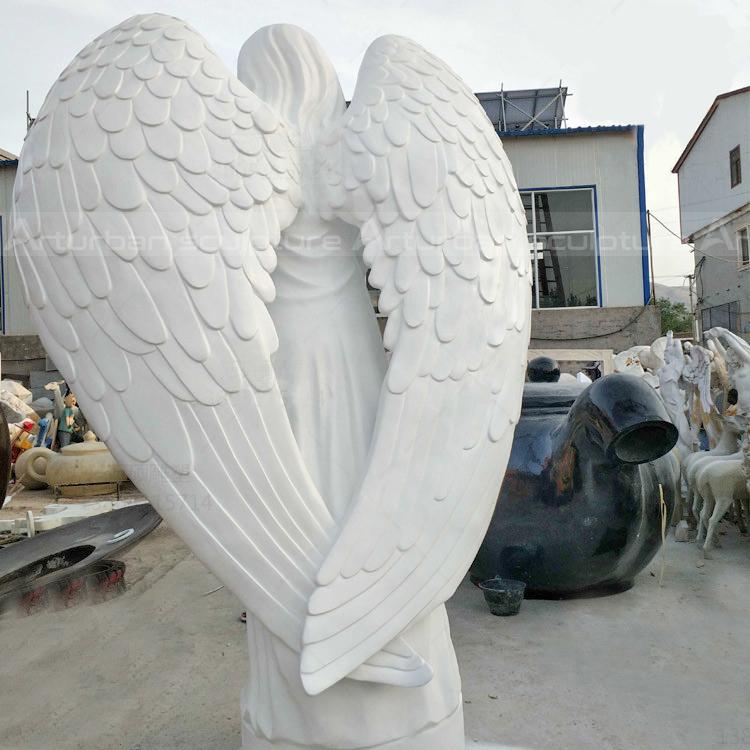 2. Production process of white angel statue
1. Showing the details drawing/ 3D mold for clients confirming.
2. Making clay mold/ foam mold according to drawing/ client's photos/ 3D mold.
3. Making fiberglass/resin sculptures
4. Polishing the surface.
5. Professional painting and take all different views pictures/ videos, show to clients.
6. Packing into wooden cases after clients are satisfied with sculptures.
Send us your requirements now, we will reply to your email within 24 hours