1. Introduction of guan yin statue
Guan yin statue is a large bronze statue of Guanyin Bodhisattva. Guanyin Bodhisattva is a very sacred belief in people's hearts. Compassion is Guanyin, and Guanyin belief is Four Immeasurables of kindness, sadness, happiness and give up. Because the true meaning of Bodhisattva is feeling and compassion is the essence of Bodhisattva. The Bodhisattva observed the current suffering of all sentient beings, and then gave birth to the thought of great compassion to free all sentient beings from all suffering. The shape of this large bronze Guanyin Bodhisattva sculpture is actually very simple, but it gives people the feeling of solemnity and kindness.
This large-scale guan yin statue is carefully made by our sculptors. They pay great attention to details when carving. The whole shows that the Guanyin Bodhisattva stands on the cloud, which makes people admire its solemnity and sanctity. As we all know, Guanyin Bodhisattva has always been an image of great compassion and salvation in Buddhism. So when we make facial expressions, we pay great attention to the details of the characters. We are supported by a solid skeleton inside the sculpture, which can be placed in any outdoor place. It is exquisite, stable and safe, showing the art and culture of Buddhism.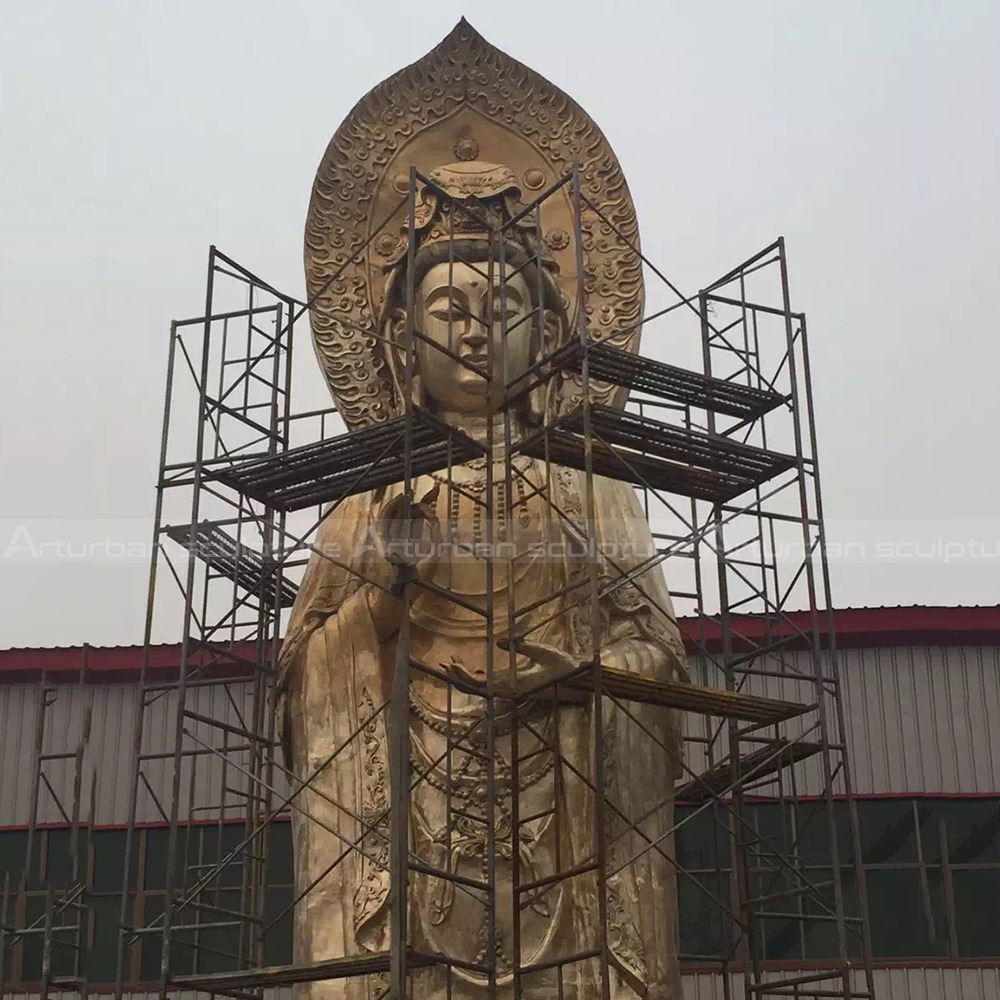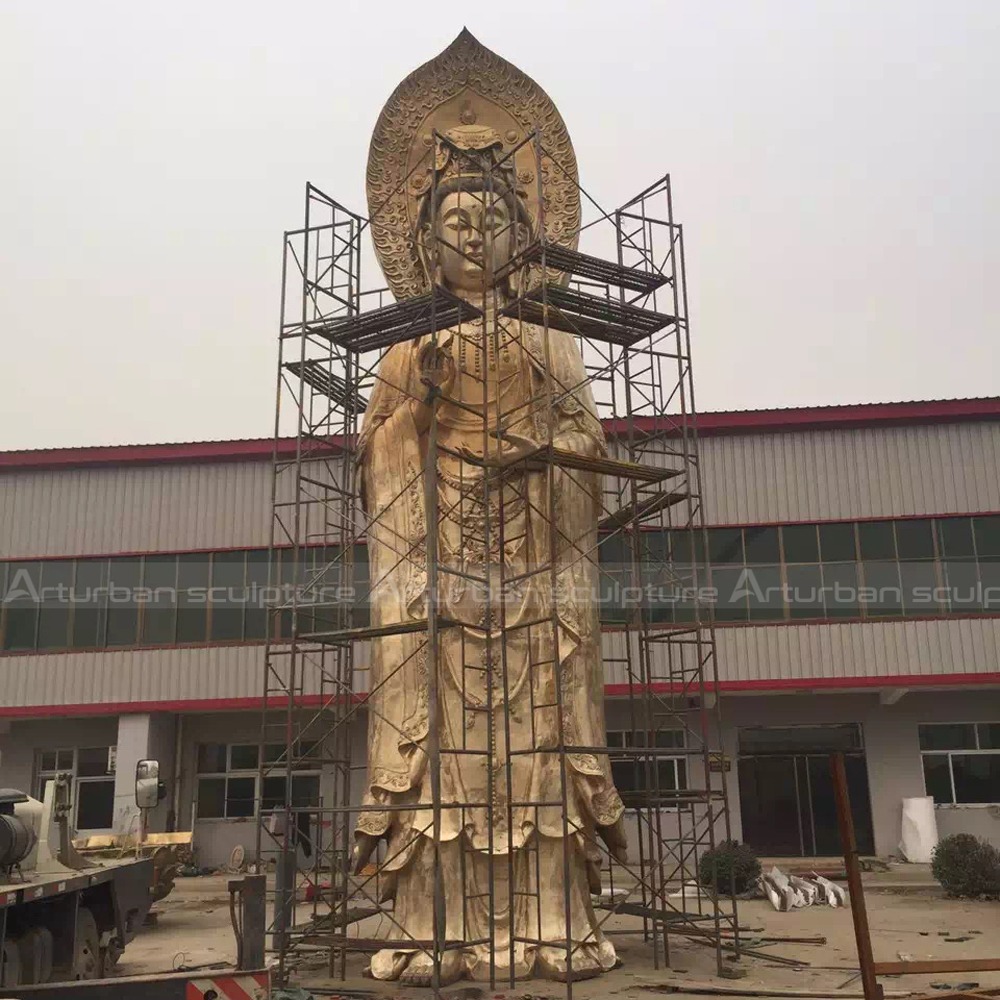 2. Production process of guan yin statue for sale
My artist will make 1:1 clay mold, when finished clay mold,  we will take photos for your reference, the clay mold can modify any details till you're satisfied with it, then we go ahead to make statue, when finished statue, also we will take photos for your reference, after you're satisfied with all, I will arrange packing and shipment. Arturban sculpture can make quan yin statue in bronze, marble, fiberglass, stainless steel. Our team will make a production plan, according to your design, budget, delivery time, or any other service. Our final aim is to supply high quality and cost-saving sculpture efficiently.
Send us your requirements now, we will reply to your email within 24 hours