1. Introduction of happy buddha statue
Happy buddha statue, also known as the future Buddha, is the successor of the Buddha Sakyamuni. In the future, Maitreya Buddha will be born in the Saha world and become the next Buddha in the Saha world.
Most Maitreya Buddhas have this image, bald head, monk appearance, ears long to shoulders, a big smile on their face. Wearing cassock, bare chest and abdomen, holding a large pocket with one hand and a string of Buddha beads in one hand, people look at people happily. When people see this image, they often forget their troubles because of his magnanimous smile. Maitreya hall in many monasteries also has such a couplet: "a big belly can accommodate things that are difficult to accommodate in the world; a smiling mouth will smile people who is ridiculous in the world." Same as Sakyamuni, Maitreya Buddha is the most familiar offering Buddha. He is famous all over the world. Whether people believe in Buddhism or not, people are willing to worship such a smiling Buddha. He can not only delight people's mood, but also be enlightened.
Happy buddha statue tells us to be tolerant. No matter we meet everything in the world, we should also smile, be compassionate and do more good deeds. Good luck will come naturally.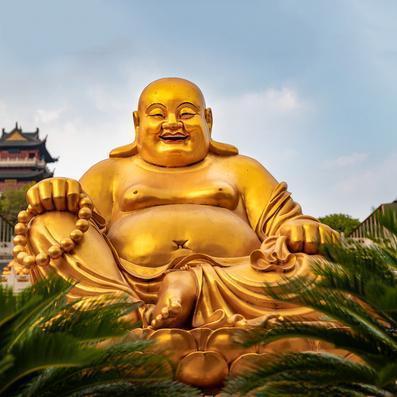 2. Project cases
3. Production of process of Happy Buddha Statue
My artist will make 1:1 clay mold, when finished clay mold,  we will take photos for your reference, the clay mold can modify any details till you're satisfied with it, then we go ahead to make statue, when finished statue, also we will take photos for your reference, after you're satisfied with all, I will arrange packing and shipment. Arturban sculpture can make large buddha statue in bronze, marble, fiberglass, stainless steel. Our team will make a production plan, according to your design, budget, delivery time, or any other service. Our final aim is to supply high quality and cost-saving sculpture efficiently.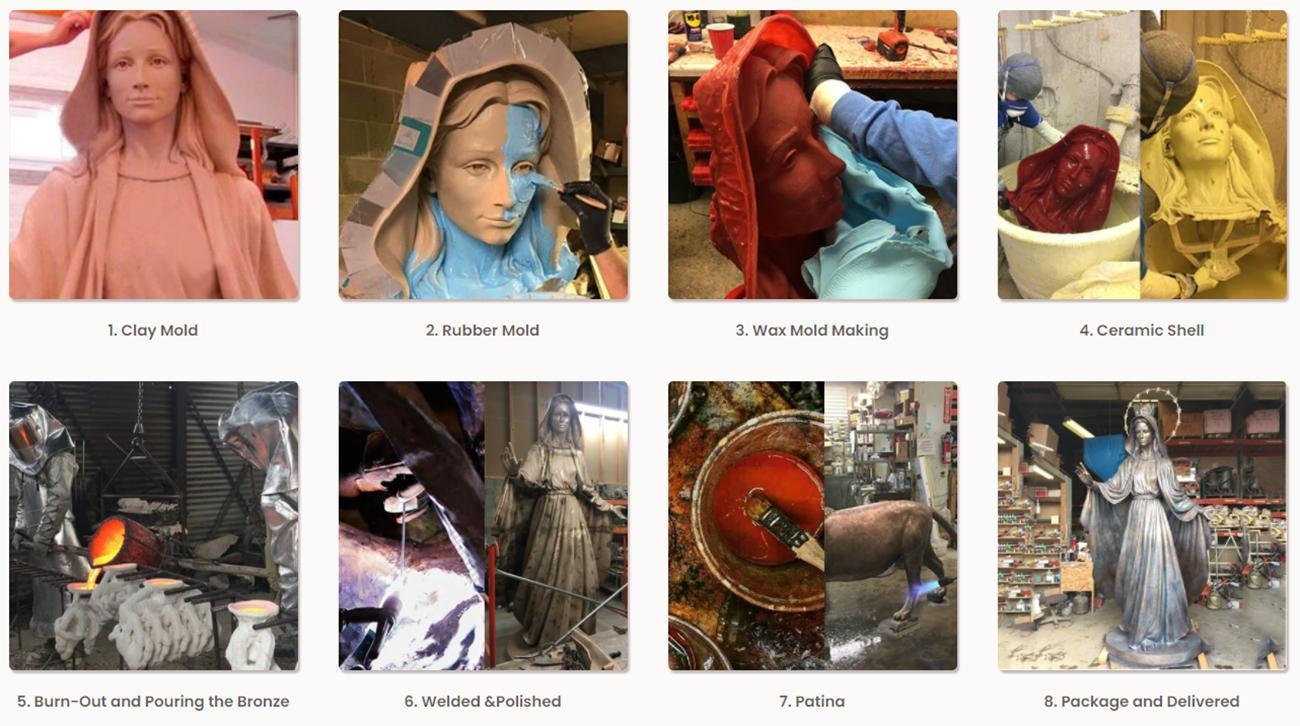 Send us your requirements now, we will reply to your email within 24 hours