1. Introduction of reclining buddha sculpture
The reclining buddha sculpture is shaped according to his Nirvana situation. lies on his right side face to south, with his right hand supporting his face, he is at ease. Buddha is one of the most worshipped deities in Buddhism. He is the supreme one who overlooks the entire field. The reclining Buddha is a statue representing the Buddha lying down, and is the main image and statue pattern of Buddhism. It represents that the Buddha in history was about to enter Nirvana when he fell ill for the last time. He lies on his right side, with his head resting on the mat, supporting his head with his hands. This pattern seems to appear at the same time as other Buddha statues in Gandhara's Greek Buddhist art. If you are in transition, reclining Buddha is a good choice for you decoration at home or in the garden.
Our Buddha statue is very suitable for those who love and worship the Buddha. If you put it in your home, it will be a sacred existence. Its existence can wash your mind and bring peace and prosperity to your home. We use high-quality bronze material and make it into a perfect work of art. It will accompany you for a long time with its heritage-like quality.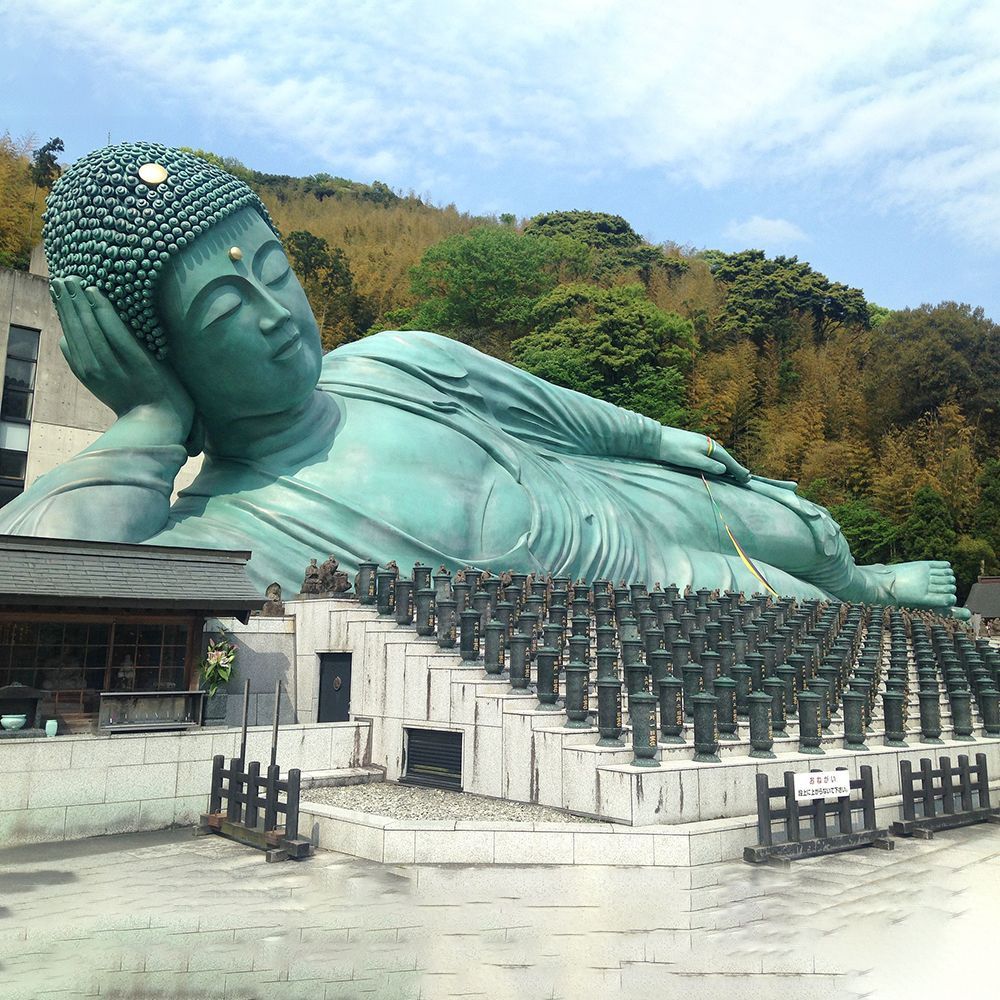 2. Production of process of reclining buddha sculpture
My artist will make 1:1 clay mold, when finished clay mold,  we will take photos for your reference, the clay mold can modify any details till you're satisfied with it, then we go ahead to make statue, when finished statue, also we will take photos for your reference, after you're satisfied with all, I will arrange packing and shipment. Arturban sculpture can make buddha statue in bronze, marble, fiberglass, stainless steel. Our team will make a production plan, according to your design, budget, delivery time, or any other service. Our final aim is to supply high quality and cost-saving sculpture efficiently.
Send us your requirements now, we will reply to your email within 24 hours