1.Introduction of highland cow garden sculpture
This is a highland cow garden sculpture. It displays the image of a solemn and majestic bull. The sculpture is lifelike, with delicate
details, giving people a realistic feeling. The body lines of cows are smooth and powerful, and their muscles highlight strength and
strength. It stands on four hooves, with its head high and its horns extended upwards. The expression on the cow's face is solemn
and serene, revealing a stable and resolute temperament.
The surface of the bronze ox sculpture has been carefully polished to showcase a smooth and beautiful texture. The bronze material
endows the sculpture with a simple and solemn atmosphere, highlighting the noble and solid characteristics of cows. The texture and
details of the cow are exquisitely crafted, such as the texture and folds of the fur, making the entire sculpture more vivid and realistic.
The appearance of the bronze ox sculpture is eye-catching, giving people a sense of solemnity and stability. It can be used as an decoration
for outdoor public spaces, such as parks, squares, etc., or as a private collection of artworks, placed in courtyards or indoor spaces, adding
a unique artistic atmosphere to the environment.
The advantage of sculpture production lies in its durability and plasticity. Bronze is a sturdy and durable material that can withstand
long-term outdoor environmental tests without being damaged. It has excellent corrosion resistance and oxidation resistance, and can
resist the erosion of natural elements.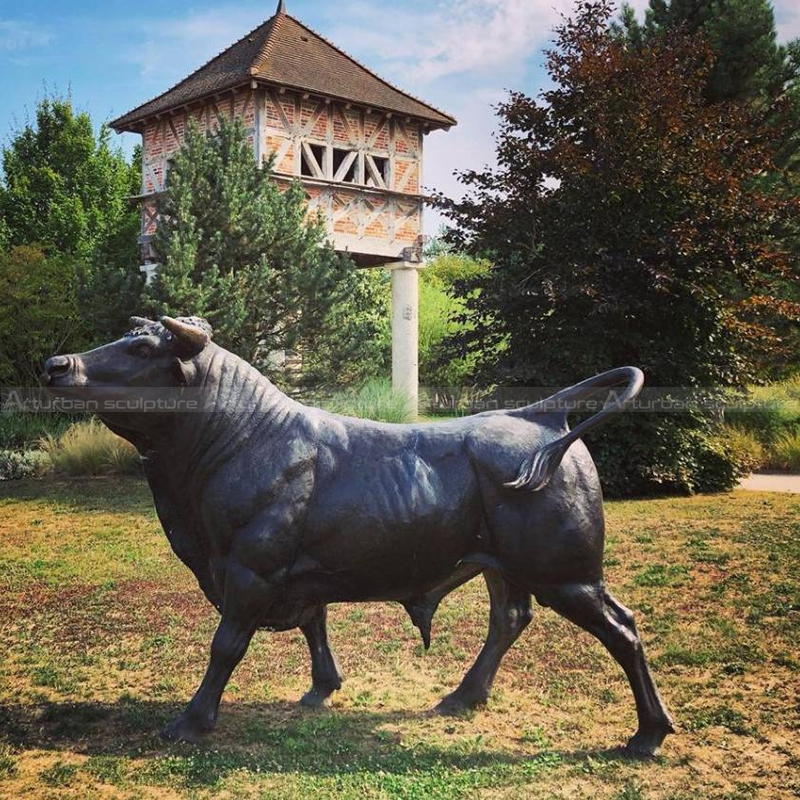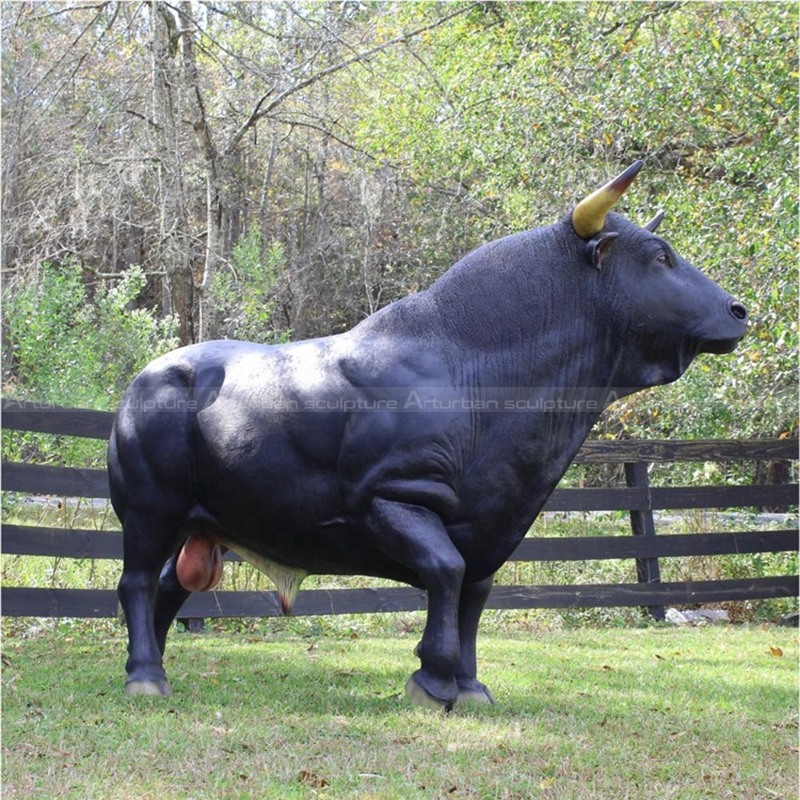 2. Production Process of highland cow garden sculpture
My artist will make 1:1 clay mold. When finished clay mold,  we will take photos for your reference. The clay mold can modify any
details till to your satisfactions with it. Then we go ahead to make statue. When finished statue, also we will take photos for your
reference. After your satisfactions, I will arrange packing and shipment. Arturban sculpture can make large bull statue in bronze,
marble, fiberglass, stainless steel. Our team will make a production plan, according to your design, budget, delivery time, or any
other service. Our final aim is to supply high quality and cost-saving sculpture efficiently.
Send us your requirements now, we will reply to your email within 24 hours