1. Introduction of Christ carrying cross statue
Christ carrying cross statue is Jesus holding a large cross, which originates from the Bible. Jesus condescended and sacrificed himself for others, experienced all kinds of suffering, sacrificed himself to suffer for mankind until death. In order to commemorate this event, commemorate his love for mankind, and warn the world to repent because of their sins, people use torture instrument as the symbol of the whole church. It also points out that the church should live a humble and hard life to sanctify themselves, sanctify others and transform the world. He wore a crown of thorns that Roman soldiers forced on him to ridicule him as "the king of the Jews". He watched his mother stretch out his hand, and his mother also stretched out her hand to catch him. They will go to heaven to wash all disasters with the suffering and sin of people.
This Christ carrying cross statue is carefully made by our sculptors. We vividly depict the expression details, action details and appearance details of the characters. It can be placed outside the church, garden, square, courtyard, and other outdoor places. If you are looking for high-quality religious sculptures, we have many sculptures in different forms. Our works can be large or small. We can also customize them according to your drawings or photos. You can contact me at any time and we will be ready to serve you.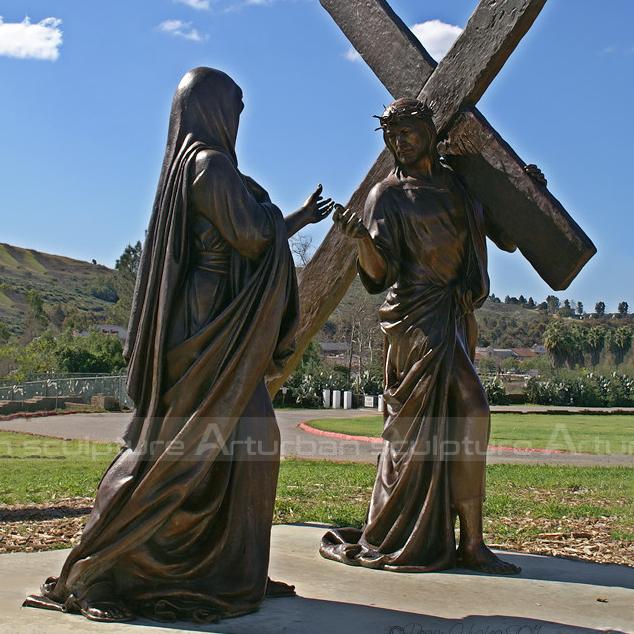 2. Production process of Christ carrying cross statue
My artist will make 1:1 clay mold, when finished clay mold,  we will take photos for your reference. The clay mold can modify any details till you're satisfying with it. Then we go ahead to make statue. When finished statue, also we will take photos for your reference. After you are satisfying with all, I will arrange packing and shipment. Arturban sculpture can make large jesus statue in bronze, marble, fiberglass, stainless steel. Our team will make a production plan, according to your design, budget, delivery time, or any other service. Our final aim is to supply high quality and cost-saving sculpture efficiently.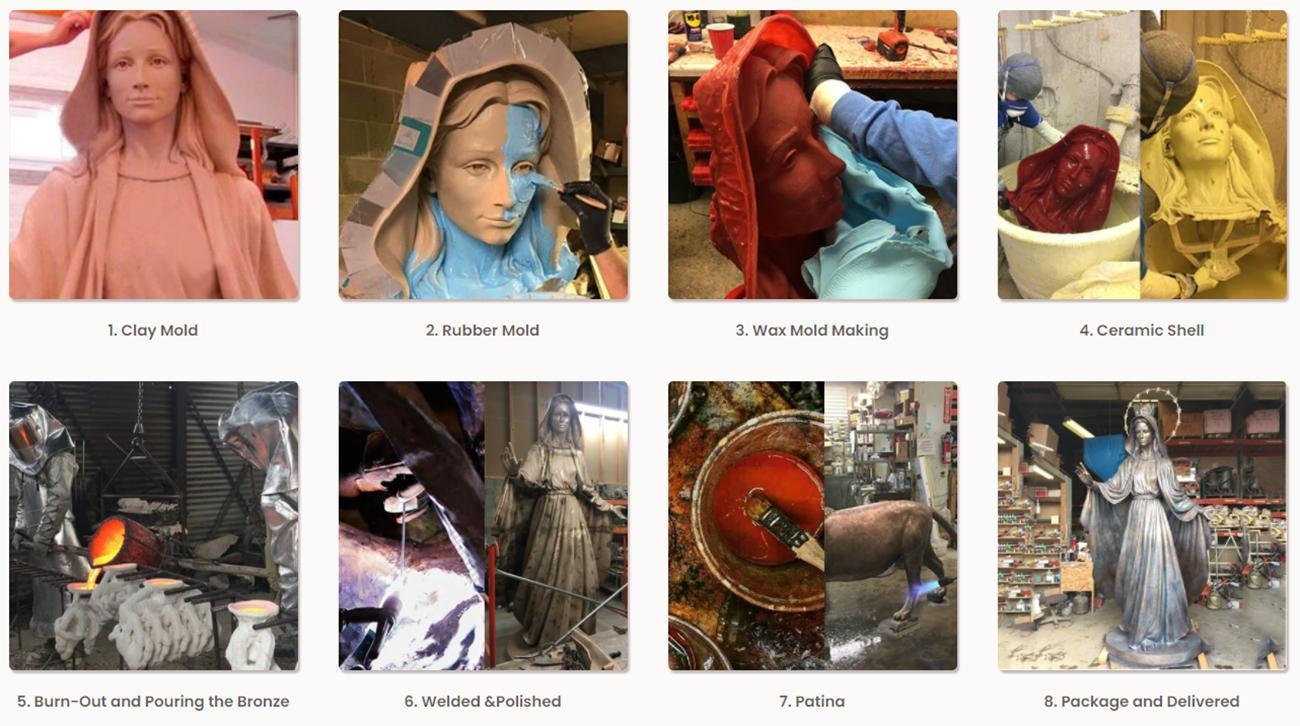 Send us your requirements now, we will reply to your email within 24 hours