1. Introduction of divine mercy outdoor statue
Divine mercy outdoor statue is life size. Jesus in his robe held his hands high as if to convey God's
command. Jesus is the core figure in Christianity, which is regarded as the Messiah in the old Jewish
Testament. Most Christian denominations believe that he is the son of God and the reincarnation of
God. Islam believes that Jesus is the prophet and Savior. According to the Gospels, under the pressure
of the Jewish priests in Jerusalem, Jesus was sentenced by Pilate, the governor of the Jewish Province
in ancient Rome, to be crucified, raised from the dead and ascended to heaven.
This sculpture shows Jesus standing barefoot on a rock, wearing a robe, with one hand raised and the
other hand on his chest. The star shaped pattern on his chest represents his position. The butterfly
wing shape in front of him looks very sacred. We have rich experience in the production of bronze
religious sculptures, which can not only depict the images of various religious figures vividly, but also
make perfect sculptures, whether in church or outdoor, so that you can pray piously and enjoy the
religious atmosphere.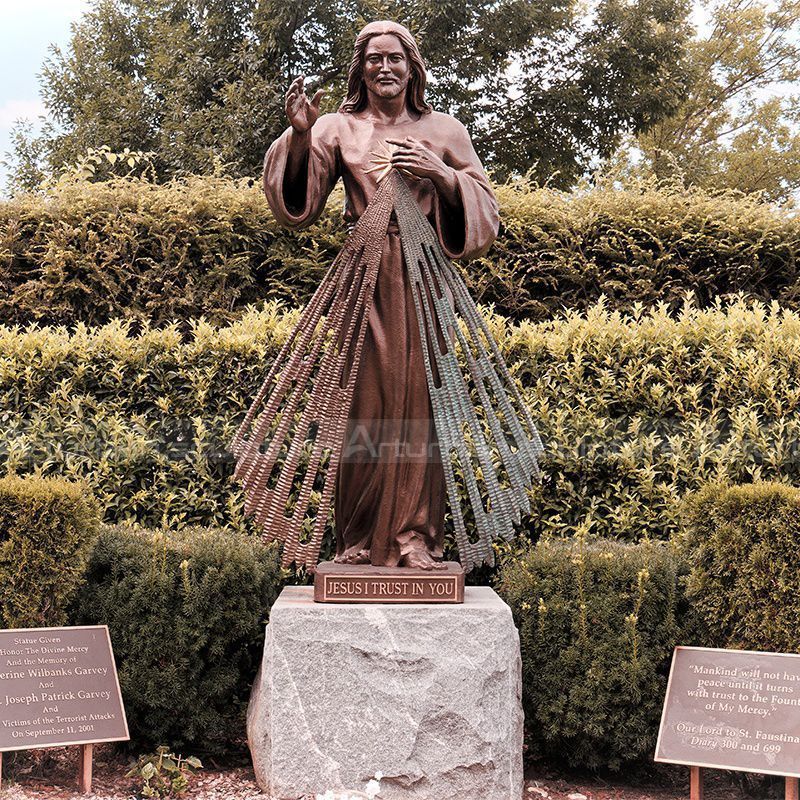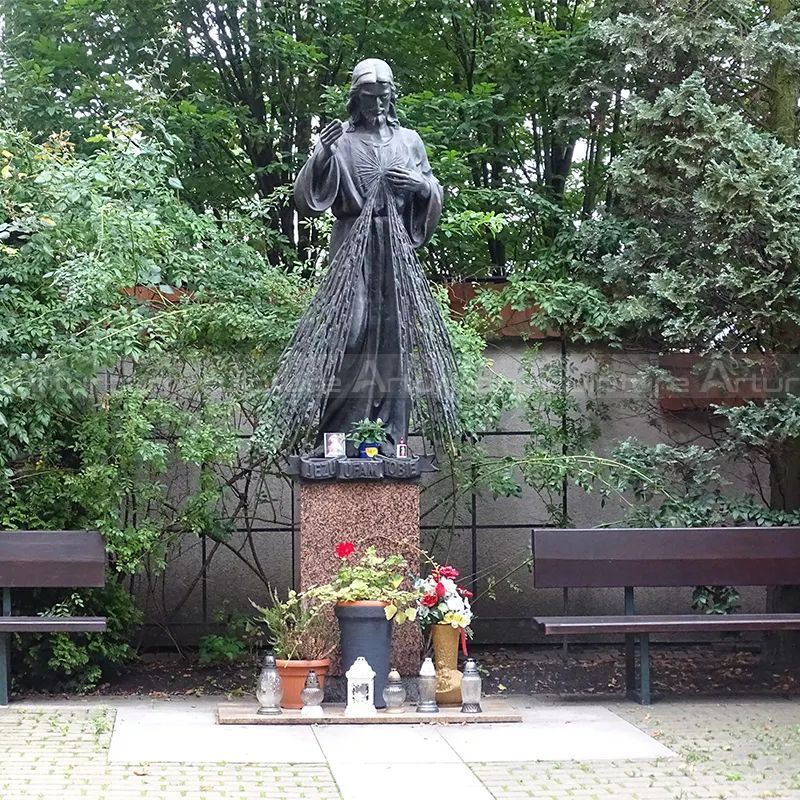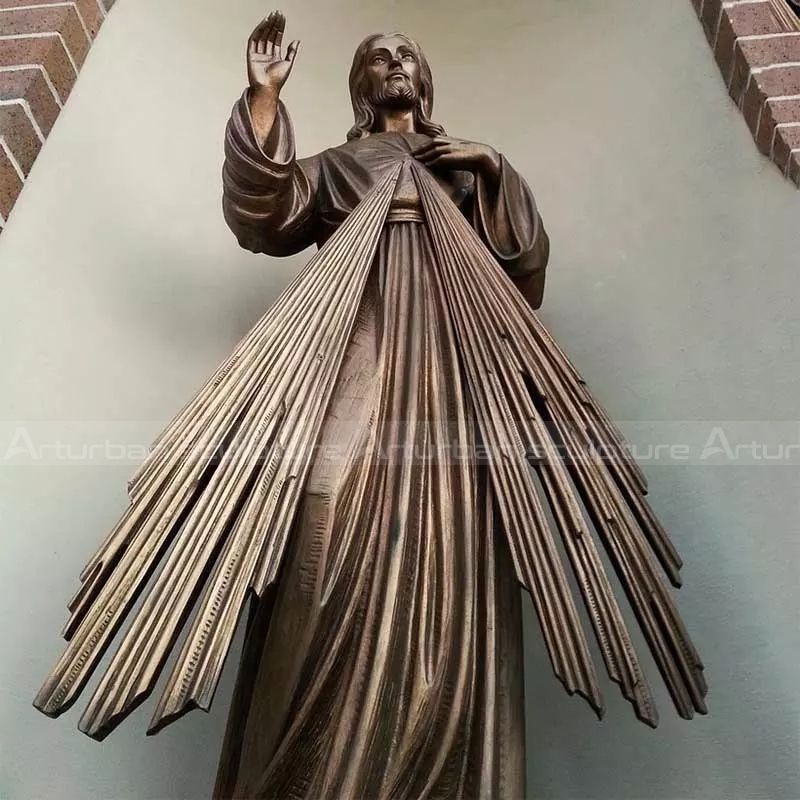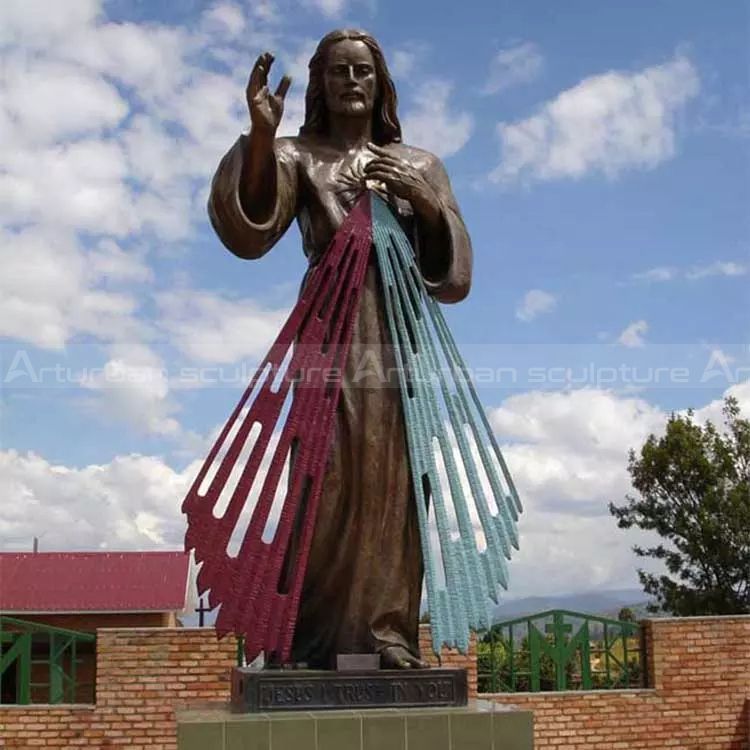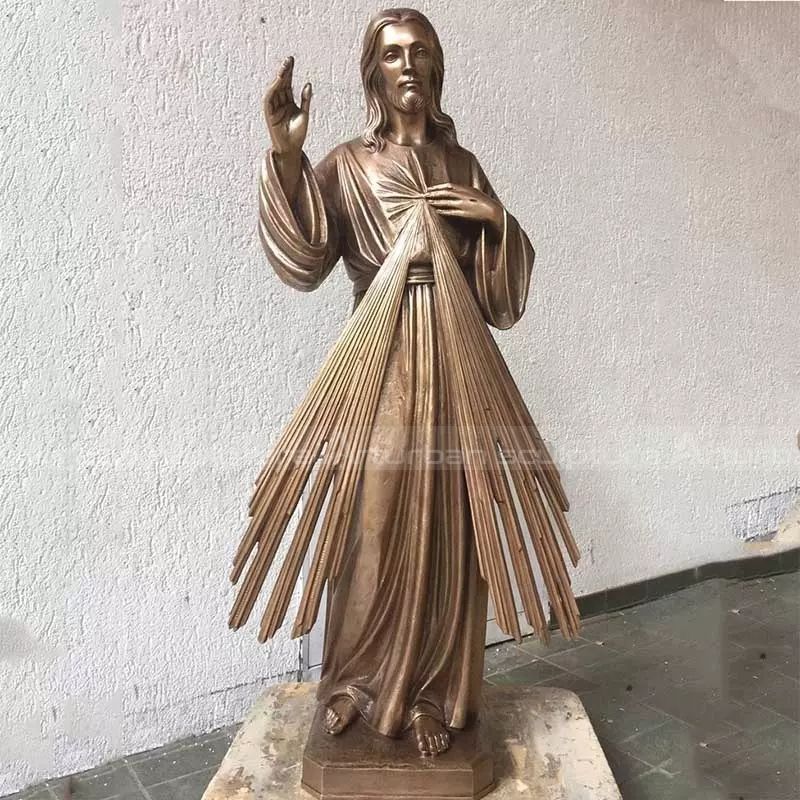 2. Production process of divine mercy outdoor statue
My artist will make 1:1 clay mold, when finished clay mold,  we will take photos for your reference.
The clay mold can modify any details till you're satisfying with it. Then we go ahead to make statue.
When finished statue, also we will take photos for your reference. After you are satisfying with all,
I will arrange packing and shipment. Arturban sculpture can make large christian statue in bronze,
marble, fiberglass, stainless steel. Our team will make a production plan, according to your design,
budget, delivery time, or any other service. Our final aim is to supply high quality and cost-saving
sculpture efficiently.
Send us your requirements now, we will reply to your email within 24 hours