1. Introduction of garden Jesus statue
Garden Jesus statue shows Jesus sitting on a stone bench in a robe, his hands crossed, and eyes staring forward, as if he were having a patient conversation with the devout believers sitting opposite. The historical background of the birth of Jesus is that Judaism is ruled by Rome and patriots are suppressed. The Jewish people yearned for a leader to lead them against the rule of the Roman Empire. This is the political background when Jesus was born. The Jewish puppet ruler Herod supported the Moses law of Judaism to rule the Jewish people. The historical background of the birth of Jesus is complex, the Jewish area is not peaceful, and it's the conditions for coming of Christ. Therefore, Jesus were followed by all, but triggered the puppet rule and the interests of Judaism, and finally killed.
This garden statue of Jesus is very lifelike and has been given a very sacred status by people. His face is peaceful and he is knowledgeable. He helps people wash their body and mind in life, tells people's hardships to the gods, and enables people to be redeemed.   We have rich experience in character sculpture, combining the characteristics of figure with the times, so that our sculpture has a unique style. Each sculpture endowed with fresh soul and meaning. If you are a devout believer, we have many religious sculptures for you to choose from. You can tell us your needs, and we will make a perfect plan for you.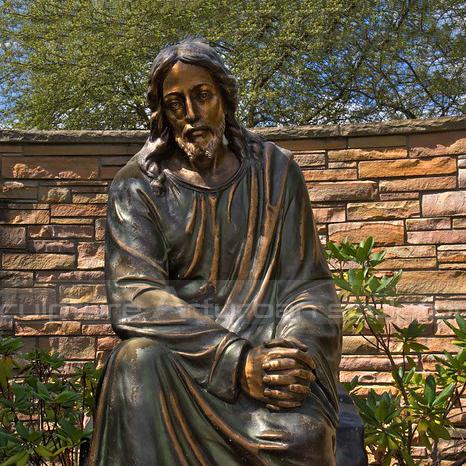 2. Production process of garden Jesus statue
My artist will make 1:1 clay mold, when finished clay mold,  we will take photos for your reference. The clay mold can modify any details till you're satisfying with it. Then we go ahead to make statue. When finished statue, also we will take photos for your reference. After you are satisfying with all, I will arrange packing and shipment. Arturban sculpture can make large jesus statue in bronze, marble, fiberglass, stainless steel. Our team will make a production plan, according to your design, budget, delivery time, or any other service. Our final aim is to supply high quality and cost-saving sculpture efficiently.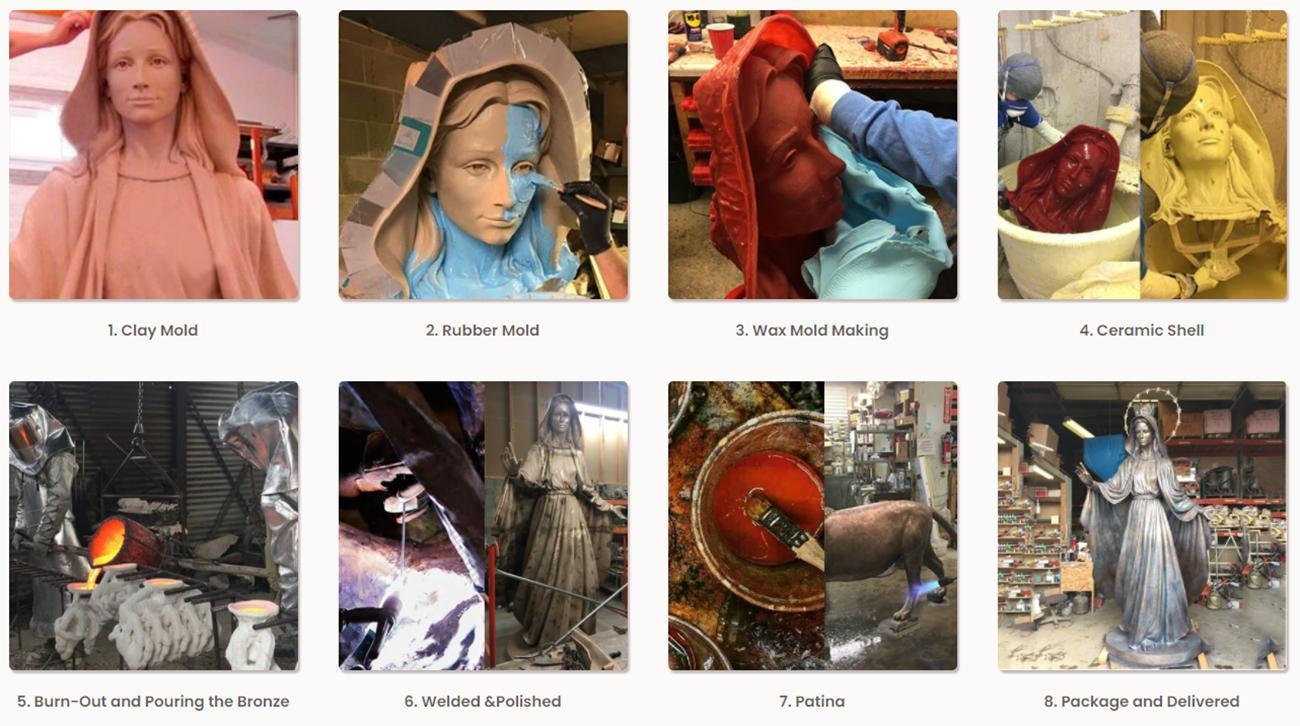 Send us your requirements now, we will reply to your email within 24 hours