1. Introduction of good shepherd sculpture
This is a good shepherd sculpture. In Patrost Square near St. Paul's Cathedral stands a magnificent statue depicting a shepherd
and a flock of sheep. There is a finely carved shepherd in the statue, dressed in simple peasant attire and holding a long staff in
his hand. He looked ahead as if silently guiding the sheep forward.
This statue was commissioned by Trafalgar House to build on the north side of the development project of Paternoster Square in
the 1960s. It was made by Elisabeth Frink and unveiled in July 1975. Although it displays a semi religious image and is located in
Patrost Square next to St. Paul's Cathedral, the sculpture does not have religious significance directly. It actually shows a shepherd
herding five sheep to commemorate the Newgate Market, which was once located in the northwest of today's Patrost Square.
The advantage of making this statue lies in its exquisite craftsmanship and meticulous carving. Sculptors use precise expression of
details to bring the shepherd and flock to life, giving people a real feeling. At the same time, the selection of durable materials ensures
the long-term preservation of the statue and can withstand harsh weather conditions. The statue is not only a work of art, but also a
refreshing landscape that adds a sense of tranquility and warmth to the city.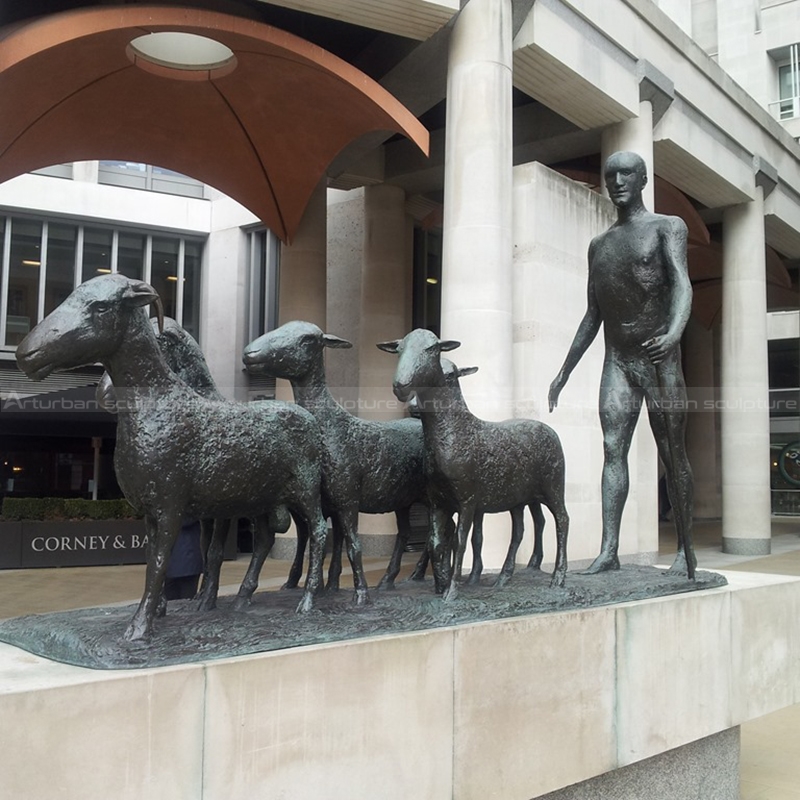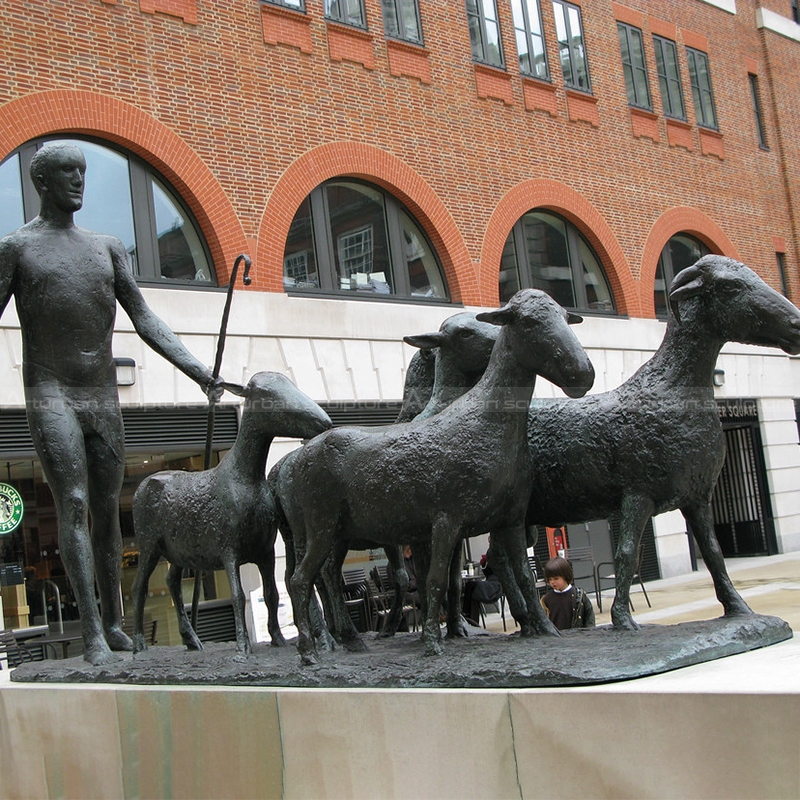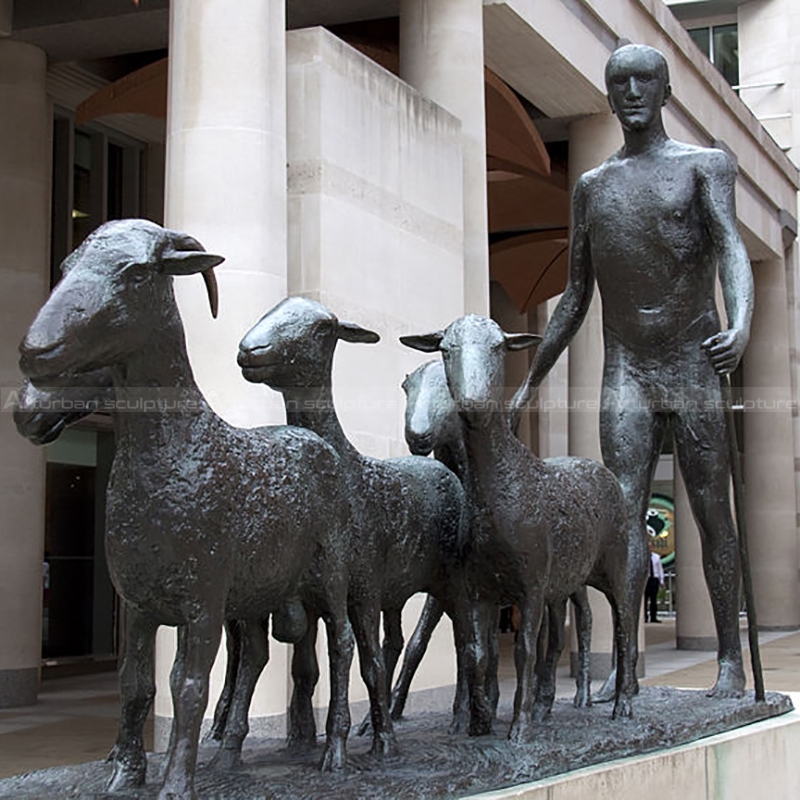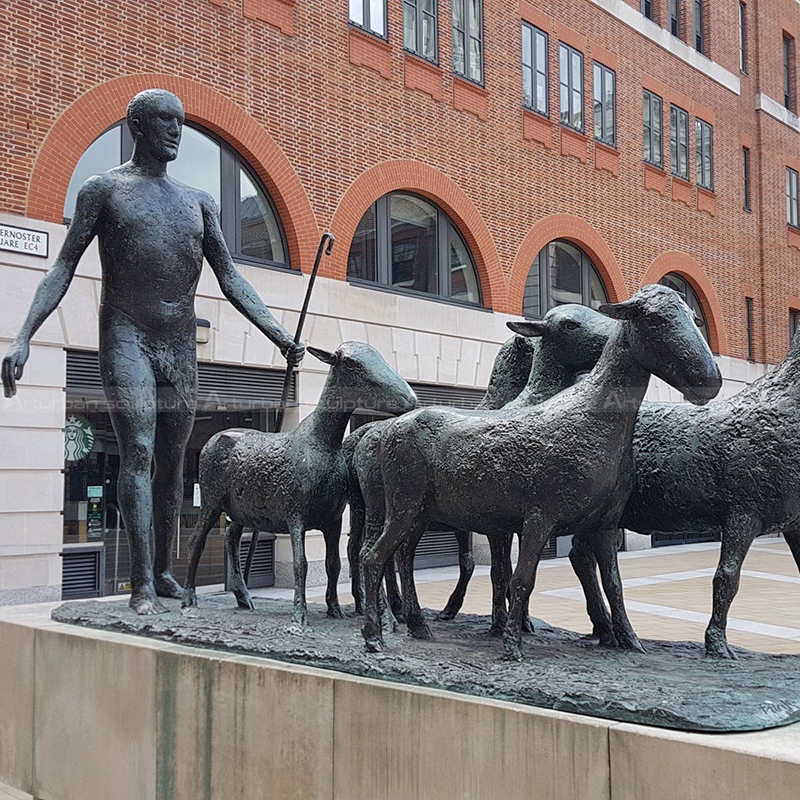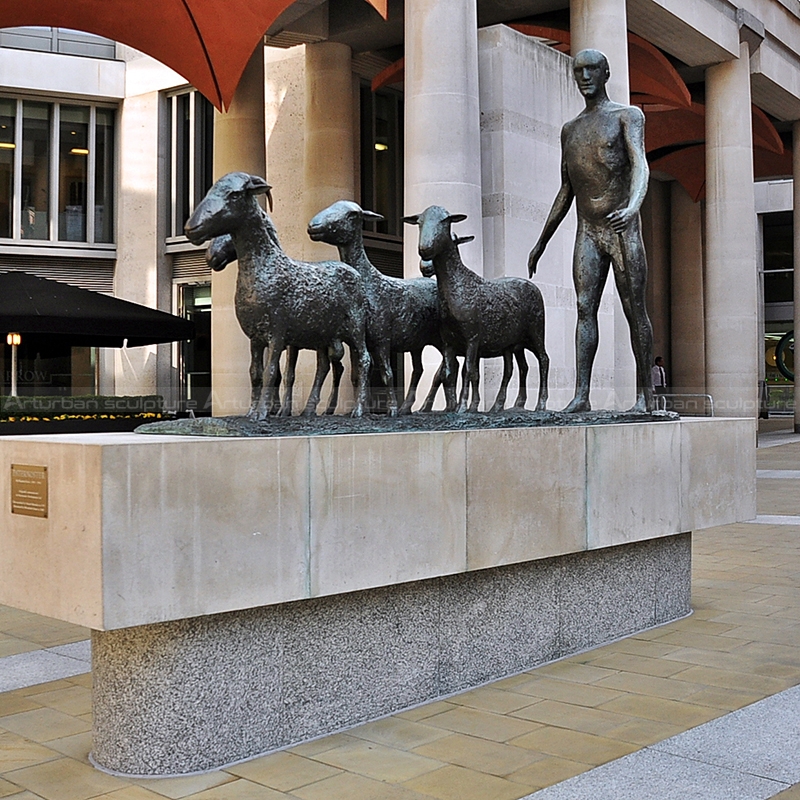 2. Production process of good shepherd sculpture
My artist will make 1:1 clay mold, when finished clay mold,  we will take photos for your reference.
The clay mold can modify any details till you're satisfng with it. Then we go ahead to make statue.
When finished statue, also we will take photos for your reference. After you are satisfying with all,
I will arrange packing and shipment. Arturban sculpture can make large christian statue in bronze,
marble, fiberglass, stainless steel. Our team will make a production plan, according to your design,
budget, delivery time, or any other service. Our final aim is to supply high quality and cost-saving
sculpture efficiently.
Send us your requirements now, we will reply to your email within 24 hours