1. Introduction of jesus carrying cross figurine
Jesus carrying cross figurine depicts Jesus falling down with the cross on his back. He was carrying
a very heavy cross and became very weak. Few people were willing to help him. The soldiers were very
impatient to beat him with a whip and shouted at Jesus, trying to make him stand up and move the cross
again. These vivid sculptures vividly depict Jesus' unswerving advance in the face of suffering. Even if the
pain behind is unacceptable, he does not shrink back at all, just for the salvation of the world with original
sin. This sculpture is a perfect sculpture outside the church, in the garden, and in the square as decoration.
It is a devout memorial to Jesus.
As a professional sculpture foundry, we have rich experience in the production of bronze religious sculptures,
which are not only lifelike in form and appearance, but also high-quality bronze in material. It can not only be
used as decoration in churches, but also can be displayed anywhere for long-term decoration. If you are a devout
believer, you are looking for religious sculptures. We have a variety of religious sculptures for you to choose from,
We can also customize it for you according to your photos or drawings. You can contact us at any time. We will
introduce our sculpture materials to you in detail.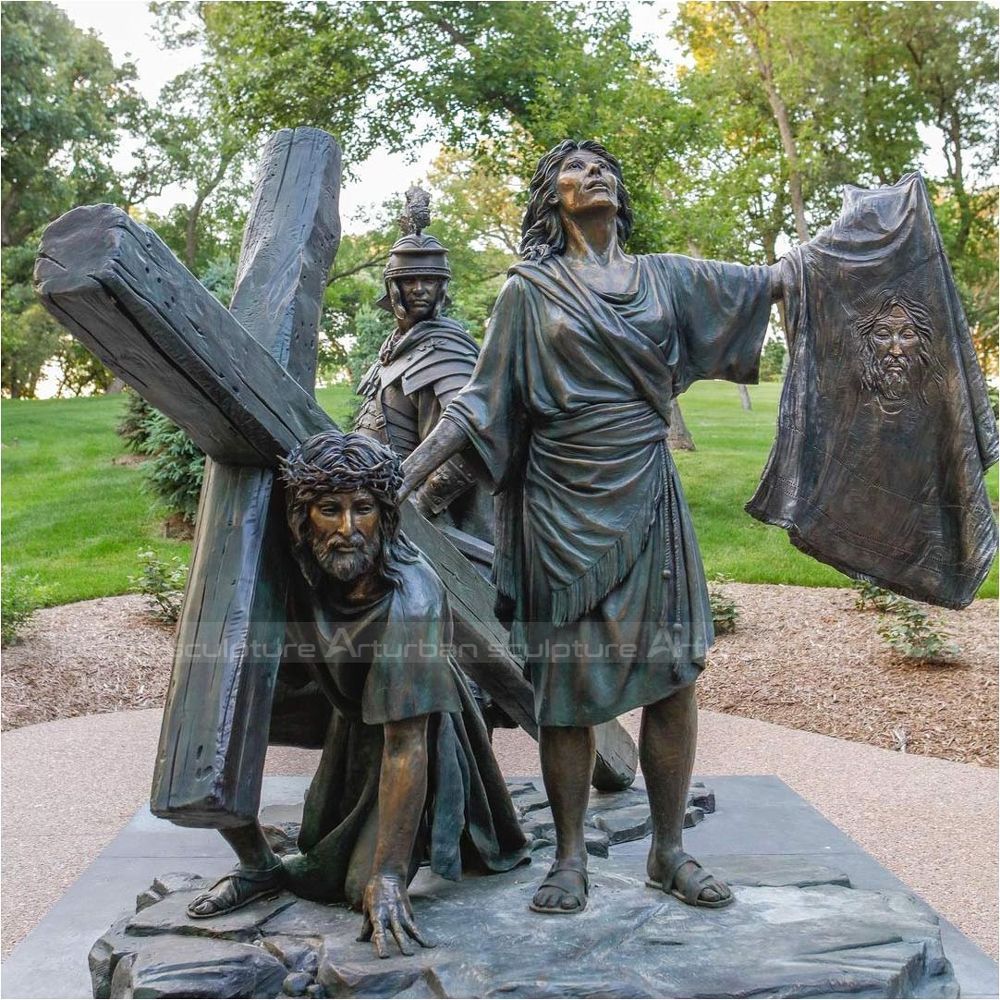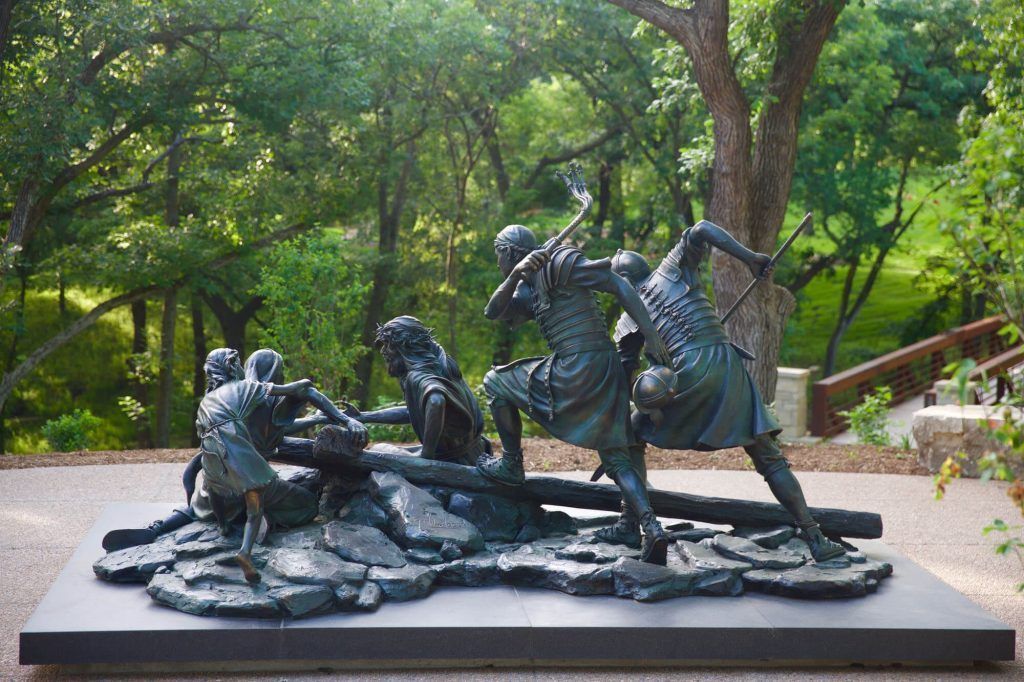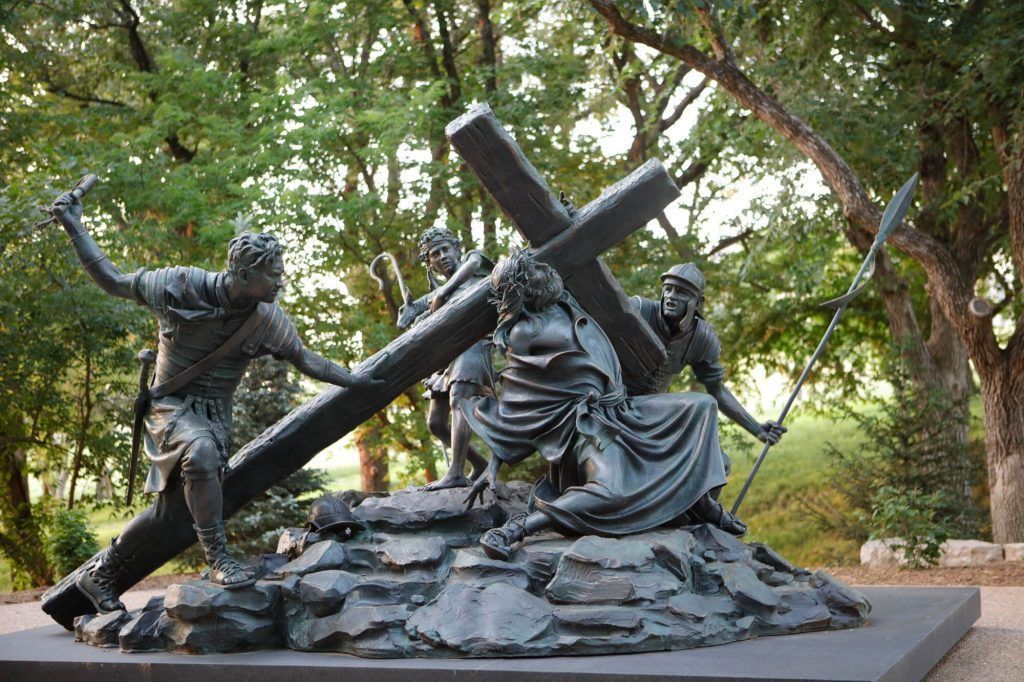 2. Production process of jesus carrying cross figurine
My artist will make 1:1 clay mold, when finished clay mold,  we will take photos for your reference.
The clay mold can modify any details till you're satisfying with it. Then we go ahead to make statue.
When finished statue, also we will take photos for your reference. After you are satisfying with all,
I will arrange packing and shipment. Arturban sculpture can make large christian statue in bronze,
marble, fiberglass, stainless steel. Our team will make a production plan, according to your design,
budget, delivery time, or any other service. Our final aim is to supply high quality and cost-saving
sculpture efficiently.
Send us your requirements now, we will reply to your email within 24 hours