1. Introduction of life size virgin mary statue
This is a life size virgin mary statue. The Virgin Mary is wearing a white robe with delicate
patterns on it, covered with a light blue cloak, carved with golden patterns on it, and the
exquisite clothes look very gorgeous. Maria has a young and beautiful face, showing a gentle
and maternal temperament. She looks down and opens her hands. It's like opening hands to
give you great comfort. Such exquisite and beautiful religious sculptures are not only suitable
for church decoration, but also for outdoor decoration, so that you can feel the infinite power
of the Holy Mary.
We have very rich experience in the production of religious sculptures. We used the wax loss
method in the production, which not only retains the details of the sculpture, but also can depict
the shape, action and details of the sculpture perfectly. The lifelike sculpture color, the soft texture
of the clothes and the shape of the texture on the clothes are lifelike, as if a real human was
standing there. We use high-quality materials for production, not only the details of the sculpture
are exquisite, the surface is smooth and delicate, showing a very perfect sculpture skin and clothing.
If you are looking for high-quality religious sculptures, you can contact us to choose a variety of
religious sculptures.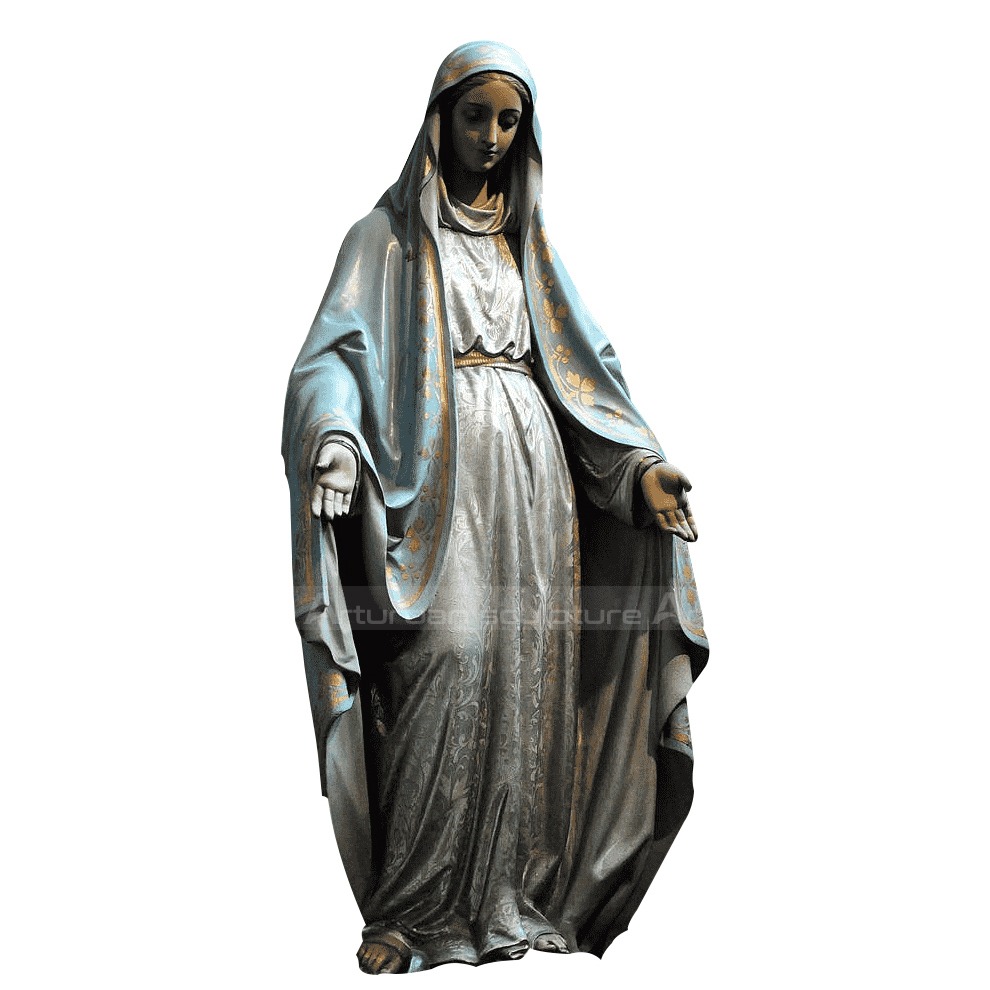 2. Production process of life size virgin mary statue
My artist will make 1:1 clay mold, when finished clay mold,  we will take photos for your reference.
The clay mold can modify any details till you're satisfng with it. Then we go ahead to make statue.
When finished statue, also we will take photos for your reference. After you are satisfying with all,
I will arrange packing and shipment. Arturban sculpture can make large christian statue in bronze,
marble, fiberglass, stainless steel. Our team will make a production plan, according to your design,
budget, delivery time, or any other service. Our final aim is to supply high quality and cost-saving
sculpture efficiently.
Send us your requirements now, we will reply to your email within 24 hours