1. Introduction of outdoor sacred heart statue
Outdoor sacred heart statue is life size. "Christ" is one of the titles of Jesus, which means Messiah. In
the time between the two covenants (about the second century BC), the Jewish literature shows that
they are very eager for the arrival of Messiah, which means a powerful savior sent by Javert like King
David to save the Jews from Roman rule. But after Jesus rose from the dead, some Jews who followed
him found that the Messiah sent by Javert not only wanted to save the Jews, but also the people of the
world, so that those who believed in him could enjoy eternal life. So they declared that Jesus was the
real Messiah and Christ, so they called him Jesus Christ.
This scared heart of jesus outdoor statue is a large bronze Jesus statue. He is wearing a missionary's robe.
His hands are raised and his palms are down. It seems that he is giving every devout prayer infinite strength,
accepting God's grace, purifying our hearts and purifying our temperament. Our sculpture is very
lifelike in shape and action. It uses a gold-plated surface, which can attract more people's attention. It
is also very sacred. As gardens, parks and decorations outside churches, they are all very classic sculptures,
rendering a strong religious atmosphere for the surroundings.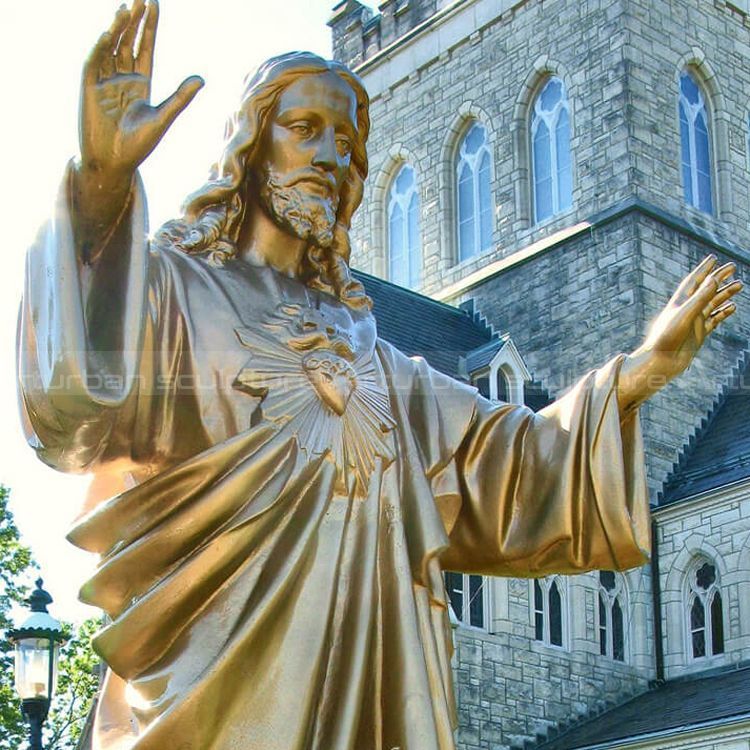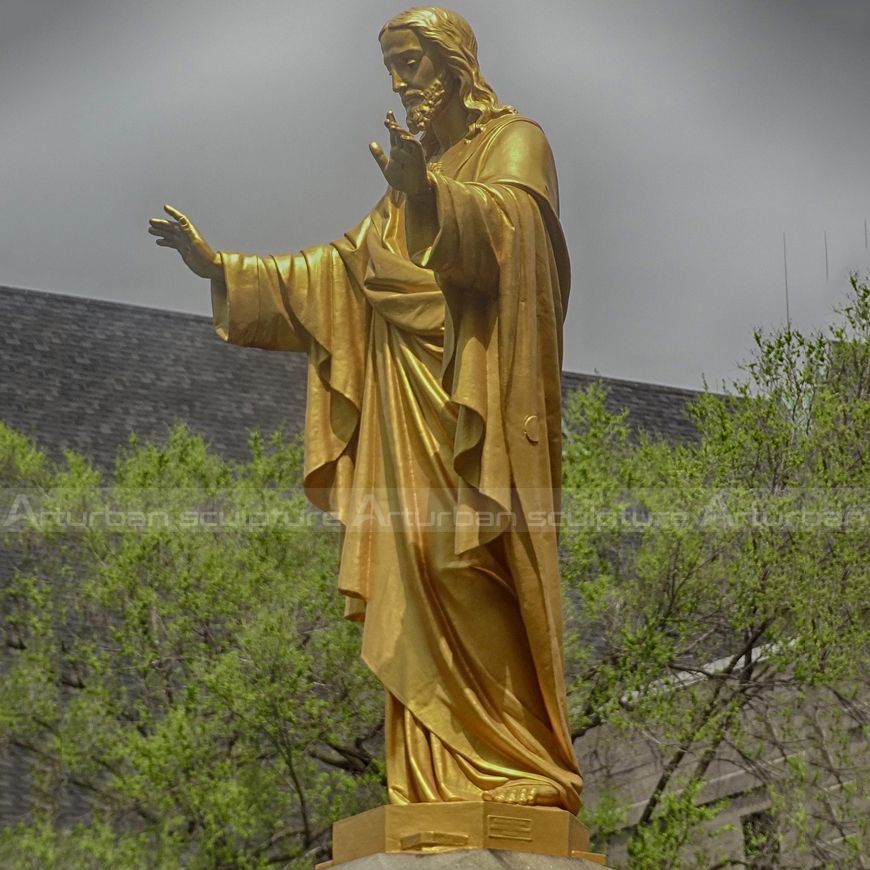 2. Production process of outdoor sacred heart statue
My artist will make 1:1 clay mold, when finished clay mold,  we will take photos for your reference.
The clay mold can modify any details till you're satisfying with it. Then we go ahead to make statue.
When finished statue, also we will take photos for your reference. After you are satisfying with all,
I will arrange packing and shipment. Arturban sculpture can make large christian statue in bronze,
marble, fiberglass, stainless steel. Our team will make a production plan, according to your design,
budget, delivery time, or any other service. Our final aim is to supply high quality and cost-saving
sculpture efficiently.
Send us your requirements now, we will reply to your email within 24 hours