1. Introduction of saint lawrence statue
This is a bronze saint lawrence statue, and is one of the religious sculptures worshipped by countless
believers. St. Lawrence was one of the seven deacons of Rome under the leadership of Pope Sixtus II,
who died in the persecution of the Pope. Lawrence is one of the most respected saints of the Roman
Catholic Church. Lawrence is particularly respected in Rome. He is considered the third patron after
St. Peter and St. Paul. This solemn sculpture will be very sacred for the decoration of churches, gardens,
squares and other places.
This saint lawrence statue in a Taoist robe, holding a book in one hand and holding the robe behind him
in the other hand. He steps forward, as if to go to the pious believers and preach the holy content of the
Bible. The delicate facial features can see his serious attitude. It seems that everything will be taken seriously
by him. This sculpture adopts the method of lost wax casting, which not only shows the look of the sculpture
and the wrinkles of the clothes incisively and vividly, but also allows us to see its perfect details from any angle.
The bronze color not only has the flavor of retro, but also has the color of art.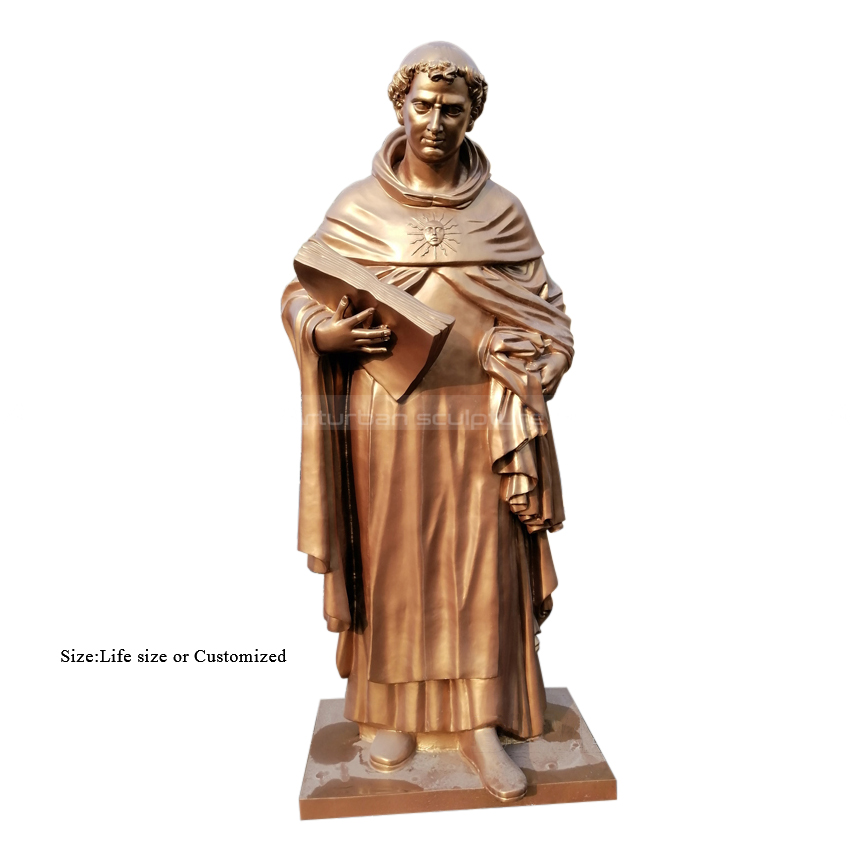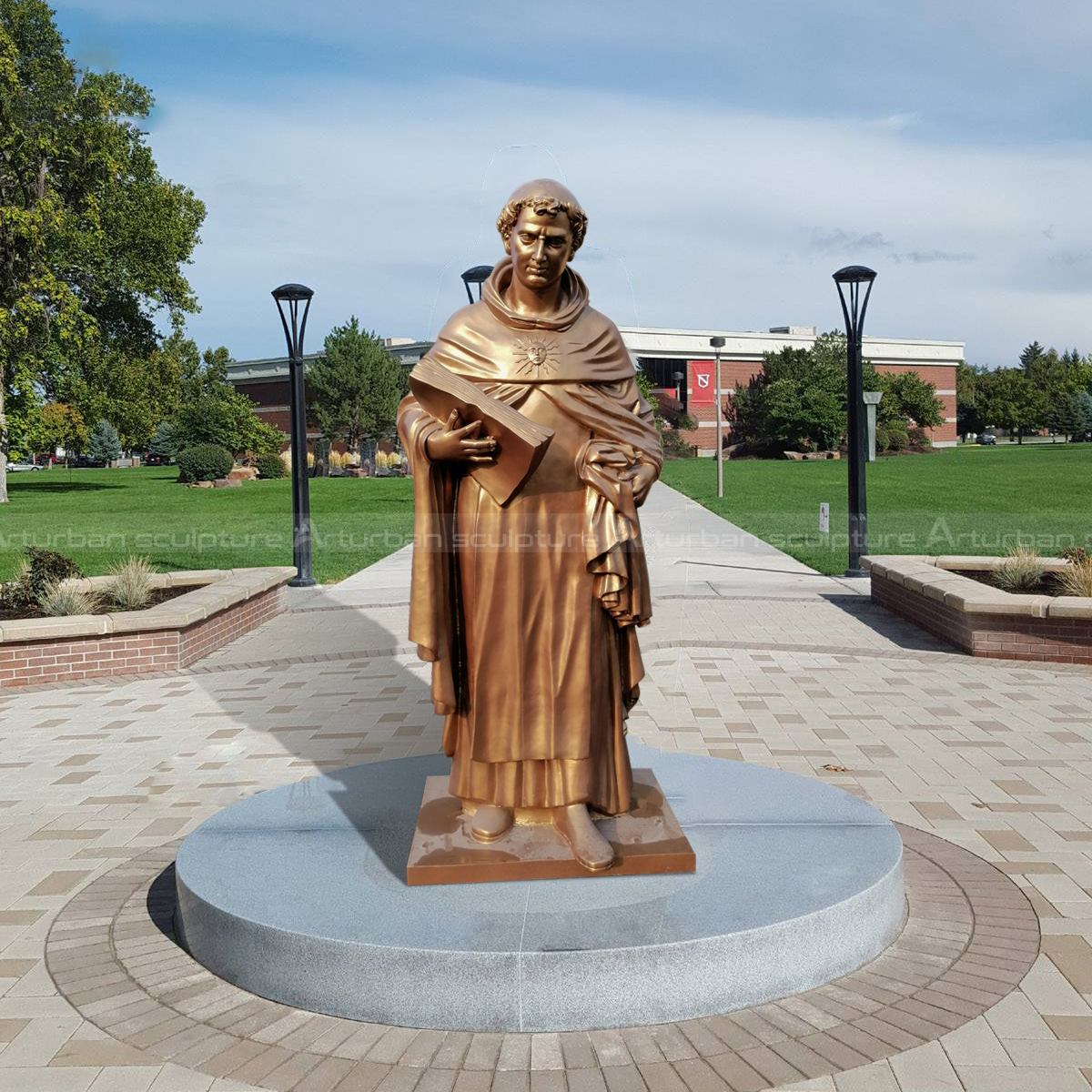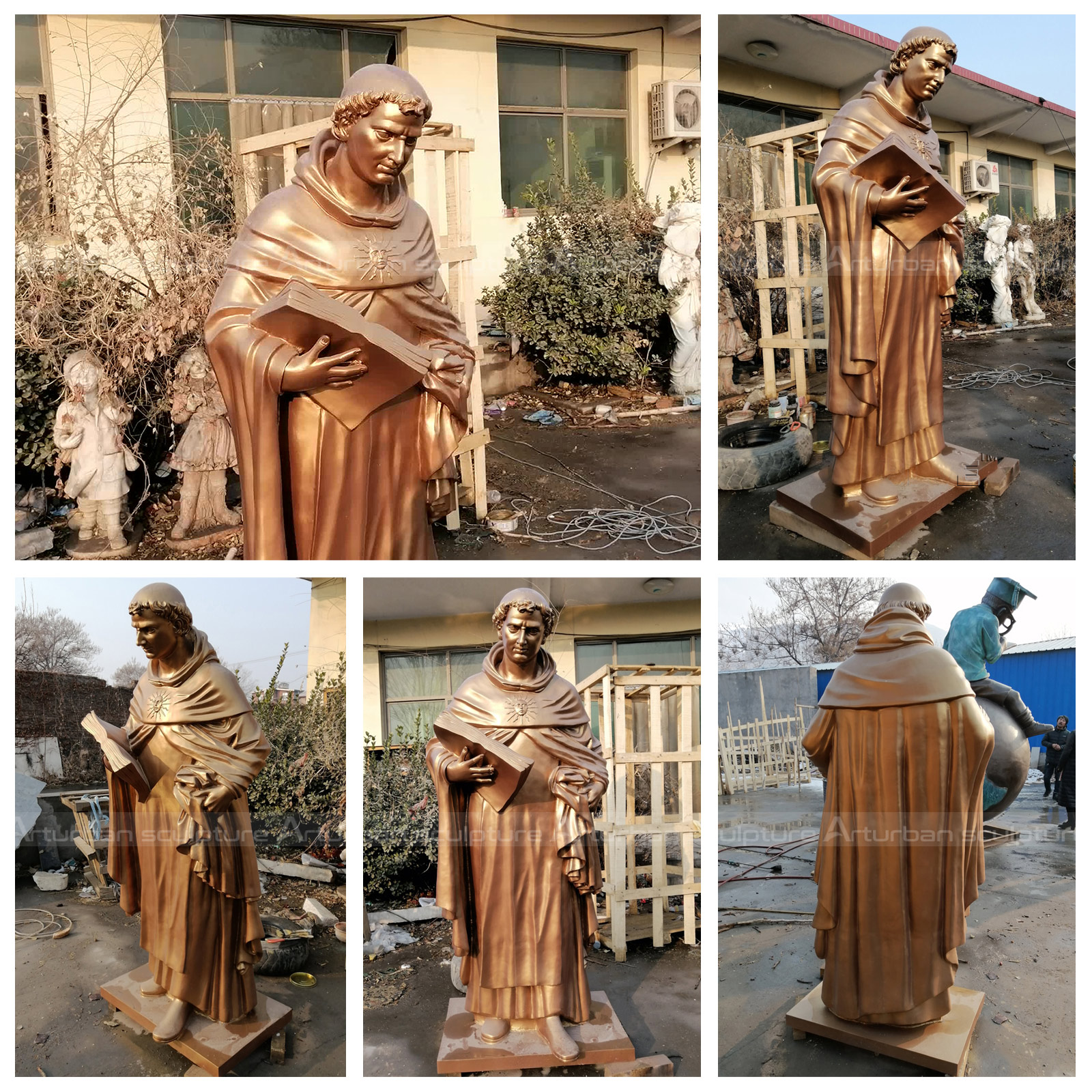 2. Production process of saint lawrence statue
My artist will make 1:1 clay mold, when finished clay mold,  we will take photos for your reference.
The clay mold can modify any details till you're satisfng with it. Then we go ahead to make statue.
When finished statue, also we will take photos for your reference. After you are satisfying with all,
I will arrange packing and shipment. Arturban sculpture can make large christian statue in bronze,
marble, fiberglass, stainless steel. Our team will make a production plan, according to your design,
budget, delivery time, or any other service. Our final aim is to supply high quality and cost-saving
sculpture efficiently.
Send us your requirements now, we will reply to your email within 24 hours