1. Introduction of st joseph sculpture
This st joseph sculpture is a very sacred. The sculpture depicts the warm scene of Joseph, the husband of the
Virgin Mary, holding his son Jesus. This work is made of marble material and presents a beautiful shape and
smooth lines through exquisite carving techniques. In this sculpture, Joseph and his child's body posture,
facial expressions, and clothing are all expressed in great detail and authenticity. Joseph's smiling face and
tightly hugging his son's posture all demonstrate a father's love and care, deeply touching the hearts of the
audience.
Marble Saint Joseph Figurine also have extremely high value in decoration. It is not only a work of art, but
also a cultural inheritance and representation, with a strong religious, historical, and cultural atmosphere.
It is often used for the decoration of public buildings, courtyards, indoor spaces, and other places, creating
an elegant, atmospheric, and high-end artistic atmosphere. In places such as churches and monasteries, it
can play a role in telling biblical stories, spreading religious spirit, and providing spiritual support and
comfort for believers.
The advantage of making marble sculptures lies in the characteristics of the marble material itself. Marble
has the advantages of high hardness, good toughness, delicate texture, and beautiful color, making it suitable
for carving highly delicate and smooth sculptures. At the same time, marble can also resist natural weathering
and human damage well, maintaining the good condition of the sculpture. In addition, the decorative effect
of marble sculpture is also very significant, which can add an artistic atmosphere to the indoor and outdoor
environment, enhance the overall taste and value. Therefore, marble sculpture not only has artistic and
cultural value, but also is a high-quality decorative material.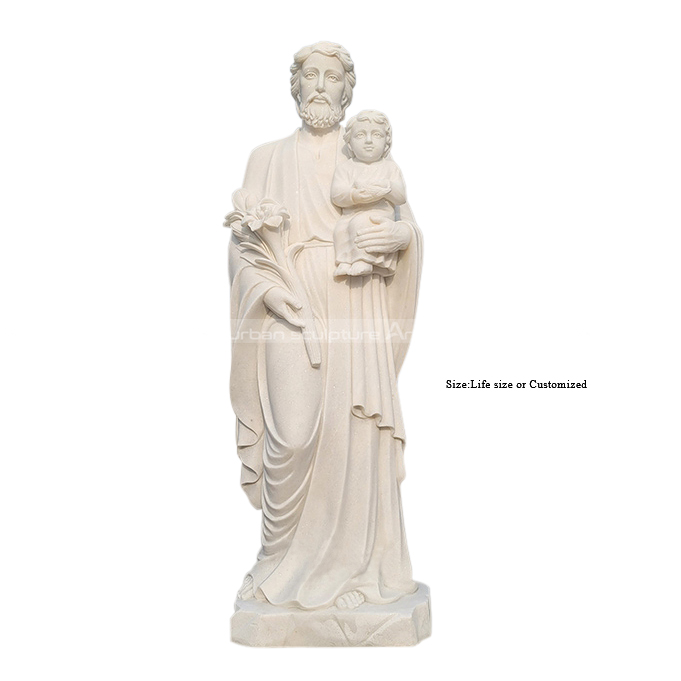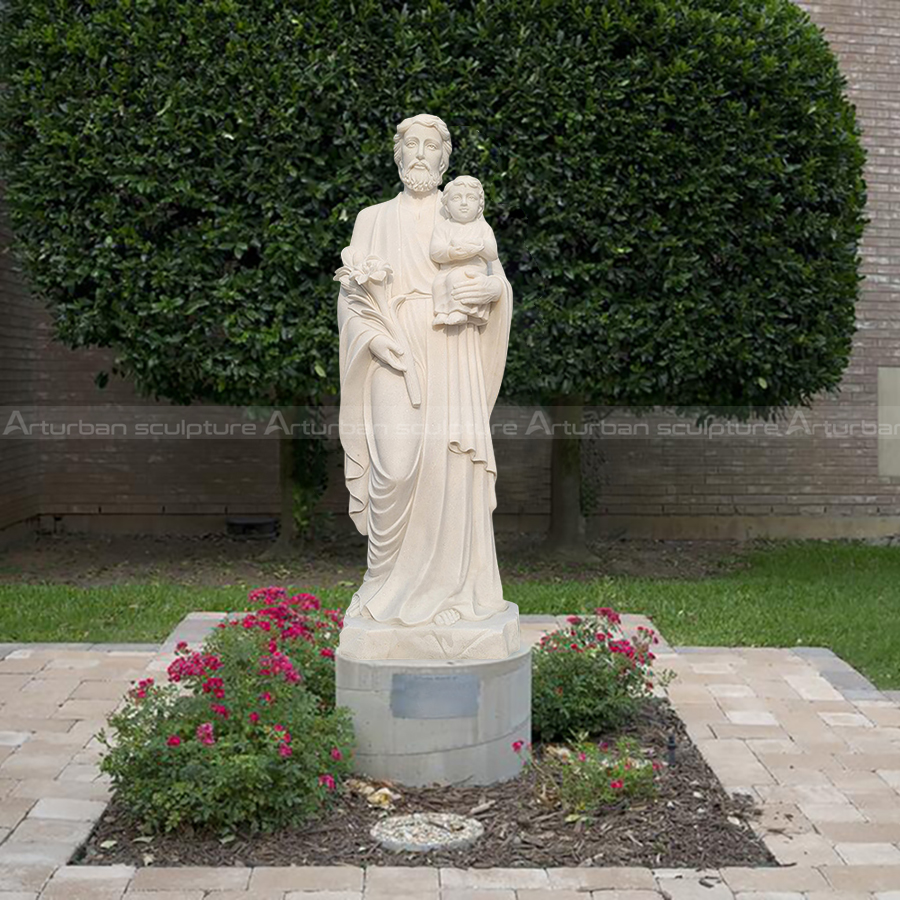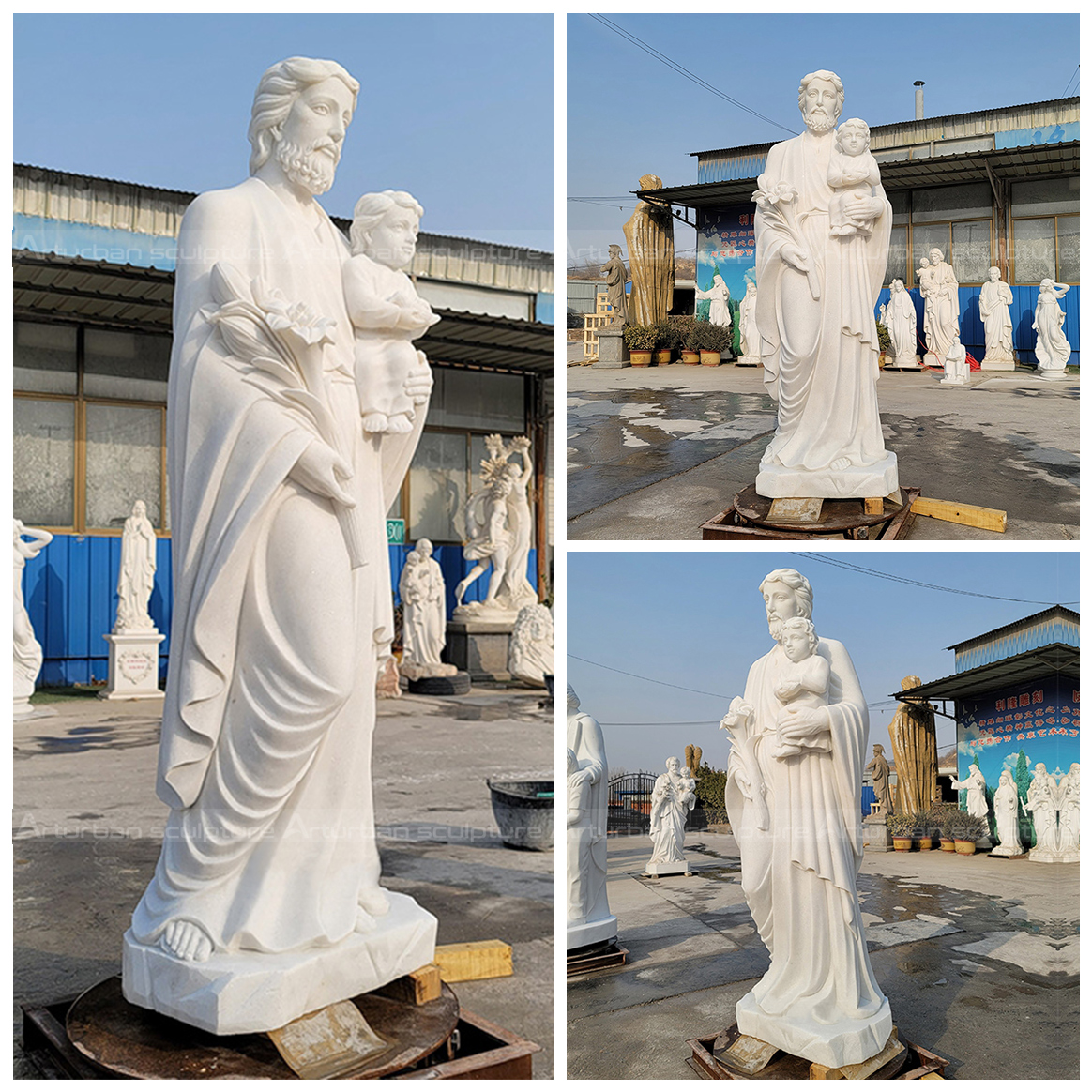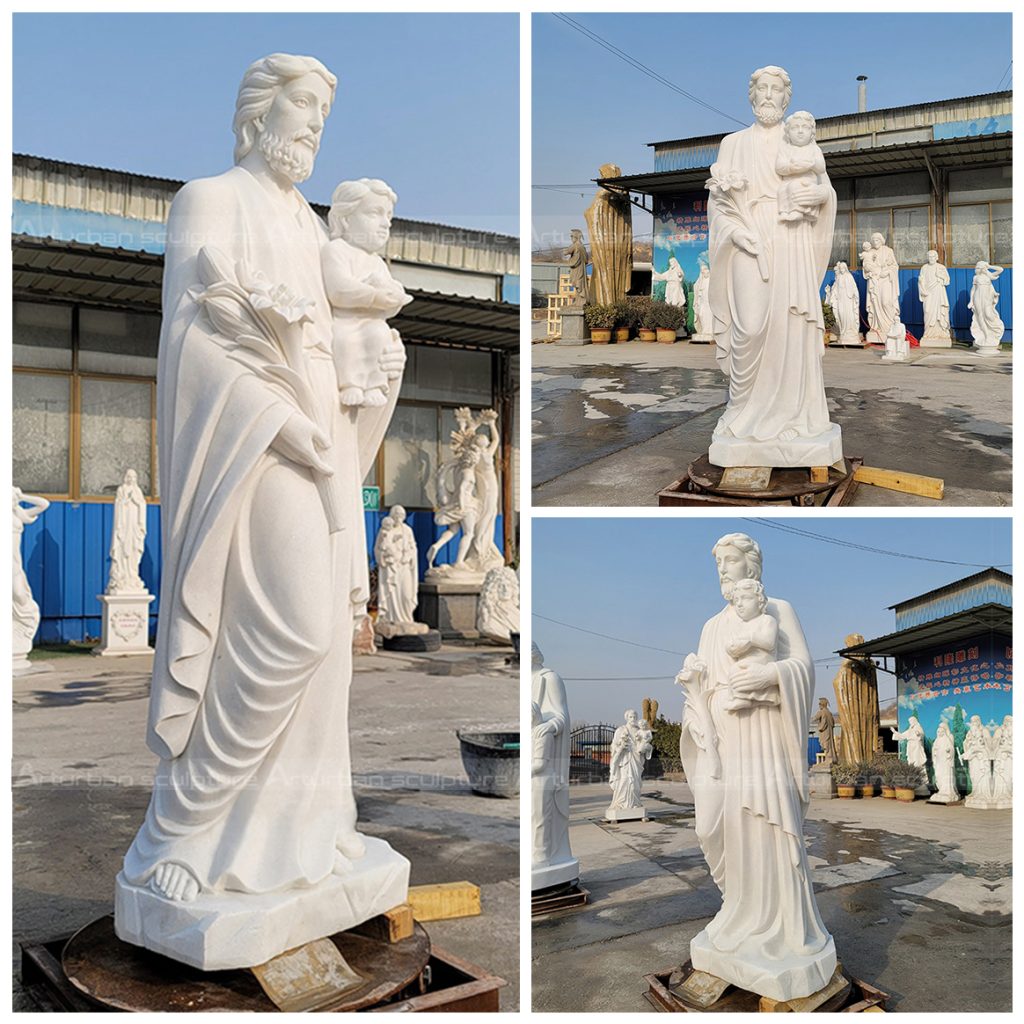 2. Production process of st joseph sculpture
Step1 Design Communication:  You supply us with several photographs with dimensions.
Step 2 Project Consultation: Our team will make a production plan, according to your design, budget, delivery   time,  or any other service. Our final aim is to supply high quality and cost-saving   sculpture efficiently.
Step 3 Confirm Mold: We will make 1:1 clay or 3D mold,when finished clay mold,i will take photos for   your reference, the clay mold can modify any details till you're satisfied with it
Step 4 Carving and Polish: We will carving with natural marble according to clay mold. Then polished
Step 5 Package: Strong wooden crate with waterproof and shockproof foam inside
Send us your requirements now, we will reply to your email within 24 hours