1. Introduction of the puritan sculpture
The Puritan sculpture is created by the sculptor Augustus Saint Gordon, which shows a symbolic image. He was wearing a hat
and holding the Bible in his arms, while his right hand was leaning on a cane. His cloak covered him, adding an ancient style
and a sense of holiness. The sculpture presents a solemn and solemn image, reflecting the piety and firm faith of the Puritans.
This sculpture can be placed in public spaces, museums, or private collections. Its existence adds a unique artistic atmosphere
to the environment. Viewers can experience the religious passion and spirit of the Puritan era by appreciating the details and
expression of the sculpture. It can also lead the viewers to think about historical periods and Social change, thus expanding their
knowledge and insights.
In terms of production advantages, bronze material brings many advantages to sculpture. Bronze has durability and stability,
and can withstand the tests of time and natural environment. It is not easily affected by oxidation and corrosion, and can maintain
the appearance and texture of the sculpture for a long time. In addition, the bronze material allows sculptors to finely depict
details and express emotions, presenting lifelike images.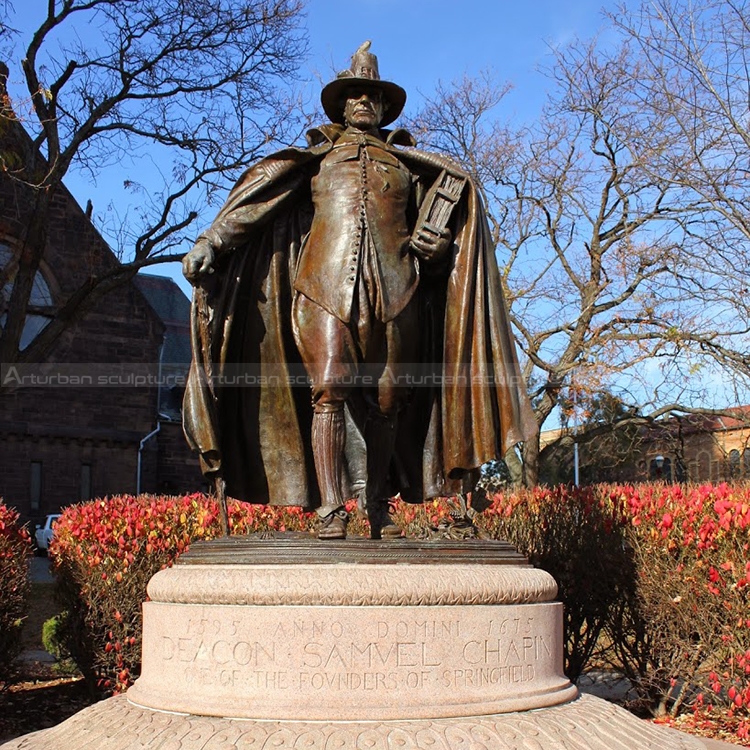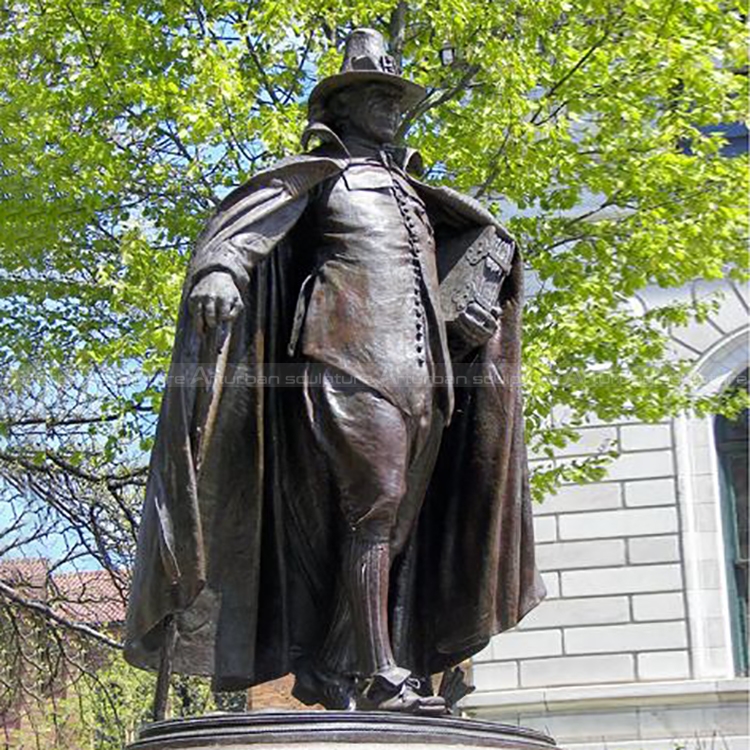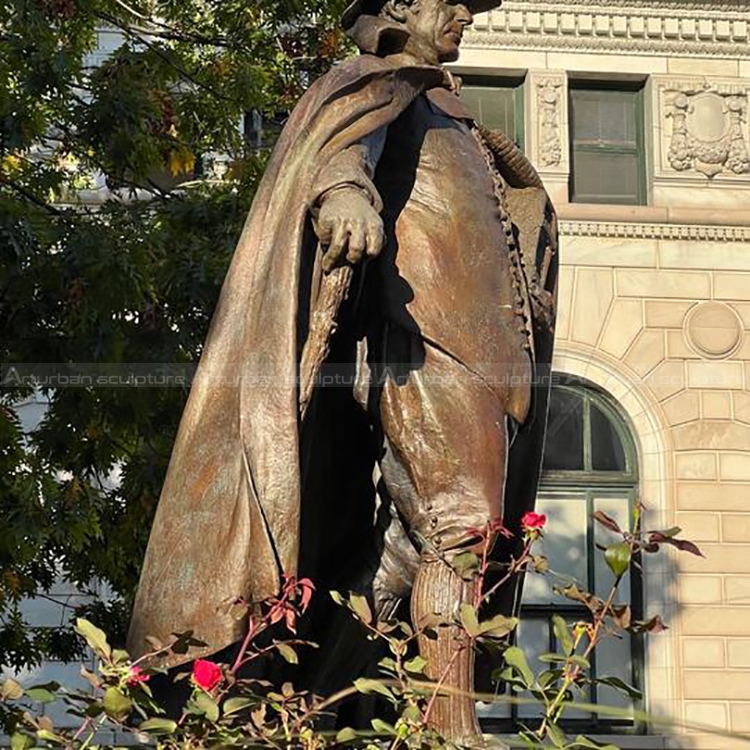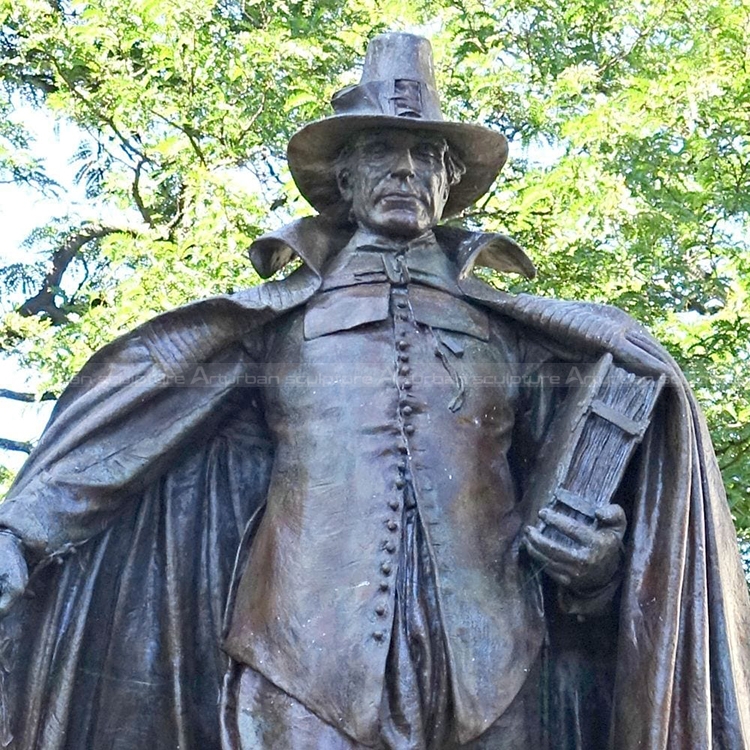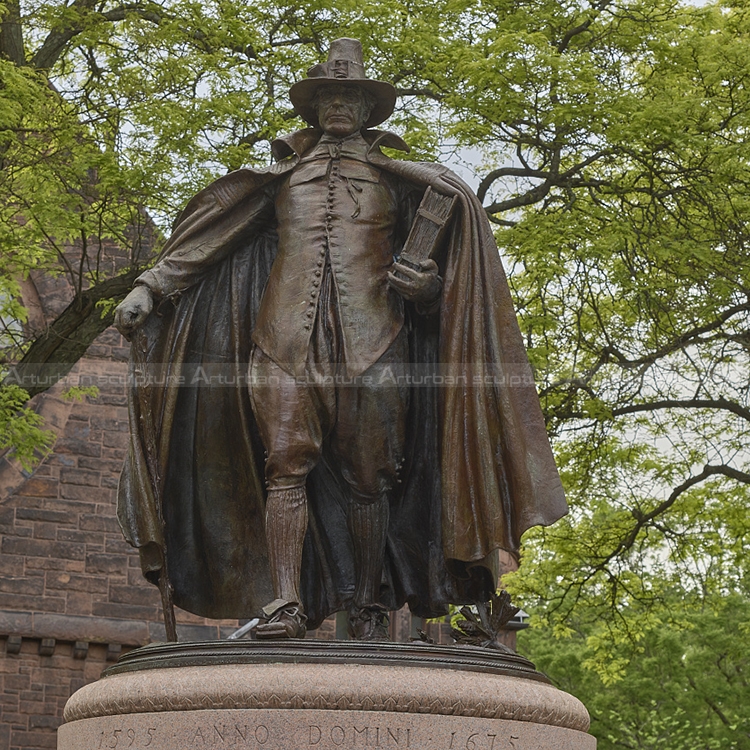 2. Production process of the puritan sculpture
My artist will make 1:1 clay mold, when finished clay mold,  we will take photos for your reference.
The clay mold can modify any details till you're satisfying with it. Then we go ahead to make statue.
When finished statue, also we will take photos for your reference. After you are satisfying with all,
I will arrange packing and shipment. Arturban sculpture can make large christian statue in bronze,
marble, fiberglass, stainless steel. Our team will make a production plan, according to your design,
budget, delivery time, or any other service. Our final aim is to supply high quality and cost-saving
sculpture efficiently.
Send us your requirements now, we will reply to your email within 24 hours