1.Introduction of bronze deer statue life size
This is a bronze deer statue life size. It presents an elegant and dynamic appearance. The body of a deer has smooth lines and
a graceful posture. It stands on a solid foundation, with its head high and its horns flapping, as if showcasing its glory. The body
of a deer is covered in delicate textures, with meticulous details that showcase the true texture of its fur. The surface of the sculpture
presents a bronze luster, adding a rustic and solemn atmosphere. The overall sculpture presents an elegant and solemn aesthetic,
giving people a sense of harmony and tranquility.
Bronze deer sculptures are suitable for decoration in various places. It can be placed in gardens, parks, or courtyards, blending
with the natural environment, adding a sense of vitality and beauty. In indoor spaces, bronze deer sculptures can become unique
decorations for living rooms, study rooms, or offices, adding an artistic atmosphere to the space. In addition, it can also serve as
a decoration for public areas, such as commercial centers, hotel lobbies, or public squares. No matter where it is placed, bronze
deer sculptures can attract people's attention, giving a sense of tranquility and nature, while also showcasing art and taste.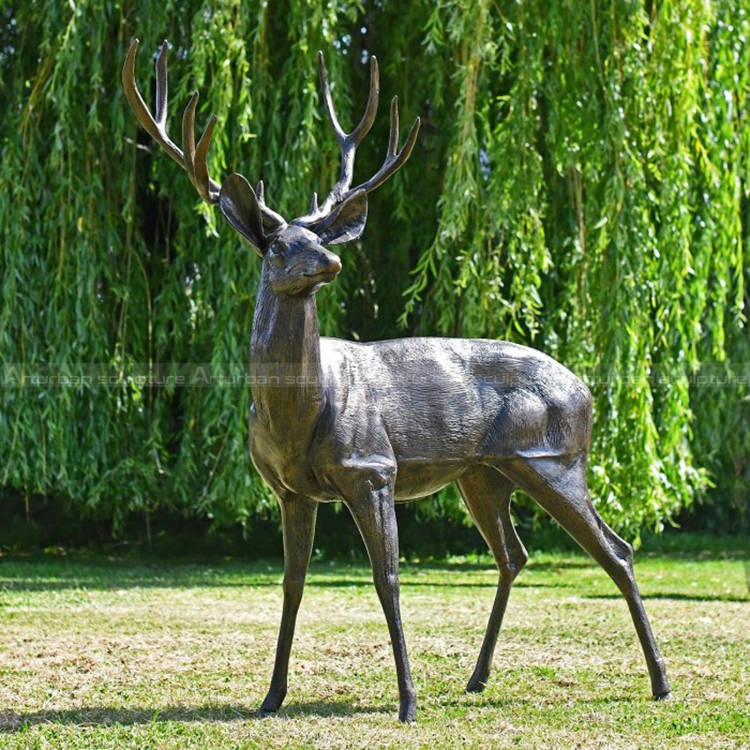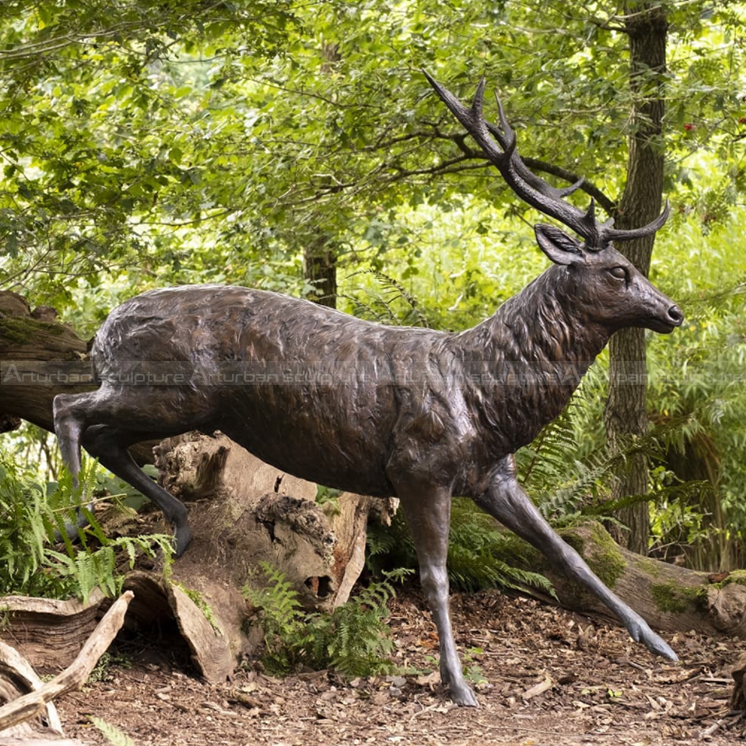 2. Production Process of bronze deer statue life size
My artist will make 1:1 clay mold. When finished clay mold,  we will take photos for your reference. The clay mold can modify
any details till to your satisfactions with it. Then we go ahead to make statue. When finished statue, also we will take photos
for your reference, after your satisfactions, I will arrange packing and shipment. Arturban sculpture can make large deer statue
in bronze, marble, fiberglass, stainless steel. Our team will make a production plan, according to your design, budget, delivery
time, or any other service. Our final aim is to supply high quality and cost-saving sculpture efficiently.
Send us your requirements now, we will reply to your email within 24 hours