1.Introduction of bronze moose statue
The bronze moose statue is very unique and complex. It depicts a moose with its front legs raised, and its graceful
and lifelike posture makes people unable to help but fall for it. In addition, the moose horn in the sculpture is also
very complex, depicting the mystery and charm of the species of moose, demonstrating the skills and attainments
of sculptors.
Moose Statue for Garden also plays a significant role in decoration. In ancient times, the moose was a mysterious
and sacred animal that was considered a mascot and symbol in many cultures. Therefore, bronze moose sculptures
can be used to decorate palaces, altars, castles, and other ancient buildings, adding to their mysterious and sacred
atmosphere, and strengthening their cultural and artistic values.
Arturban has a great advantage in making bronze moose sculptures. As a professional copper carving company, Arturban
is very skilled in the production of bronze moose sculptures, using advanced technology and tools to ensure the accuracy
and quality of sculptures. In addition, arturban also attaches great importance to the aesthetic value and cultural connotation
of sculpture, and is able to create a perfect bronze moose sculpture based on customers' needs and requirements.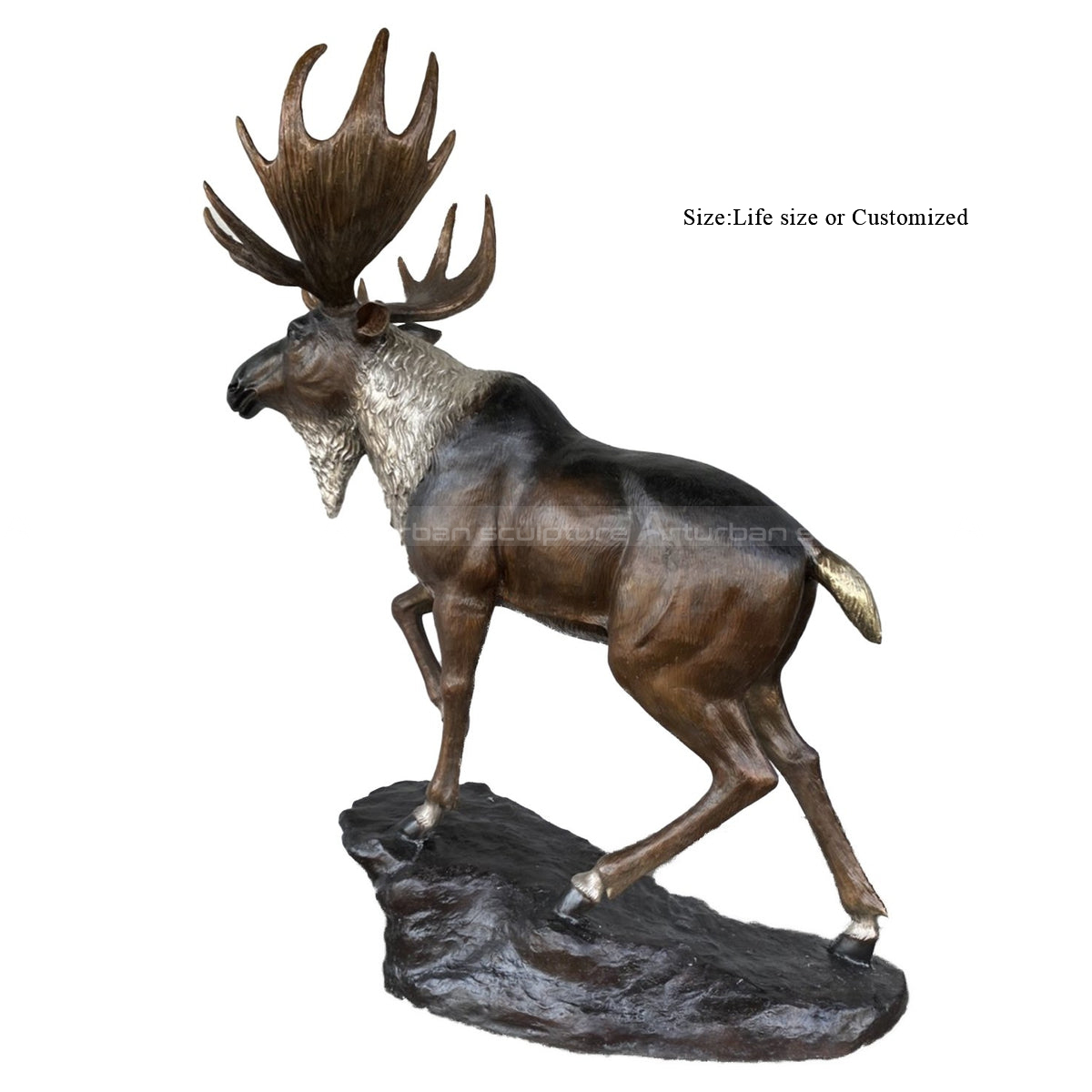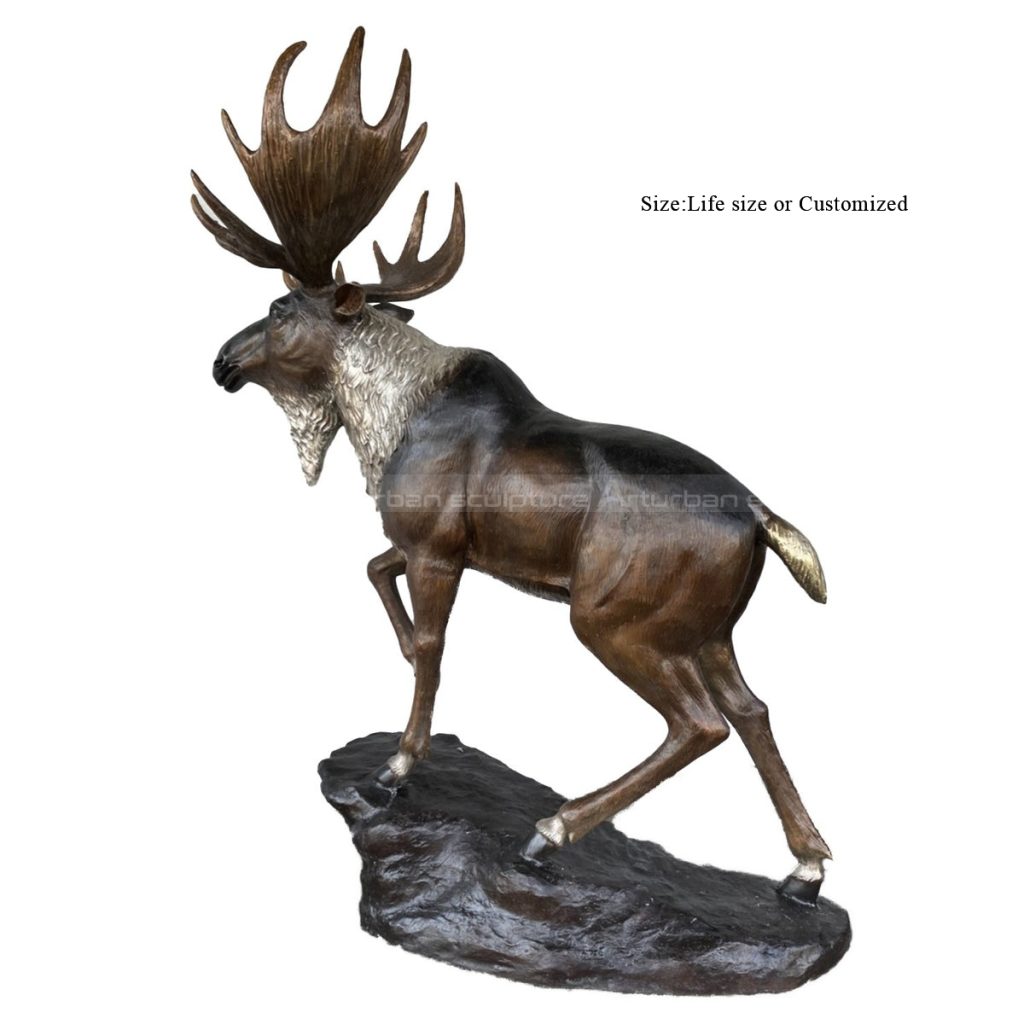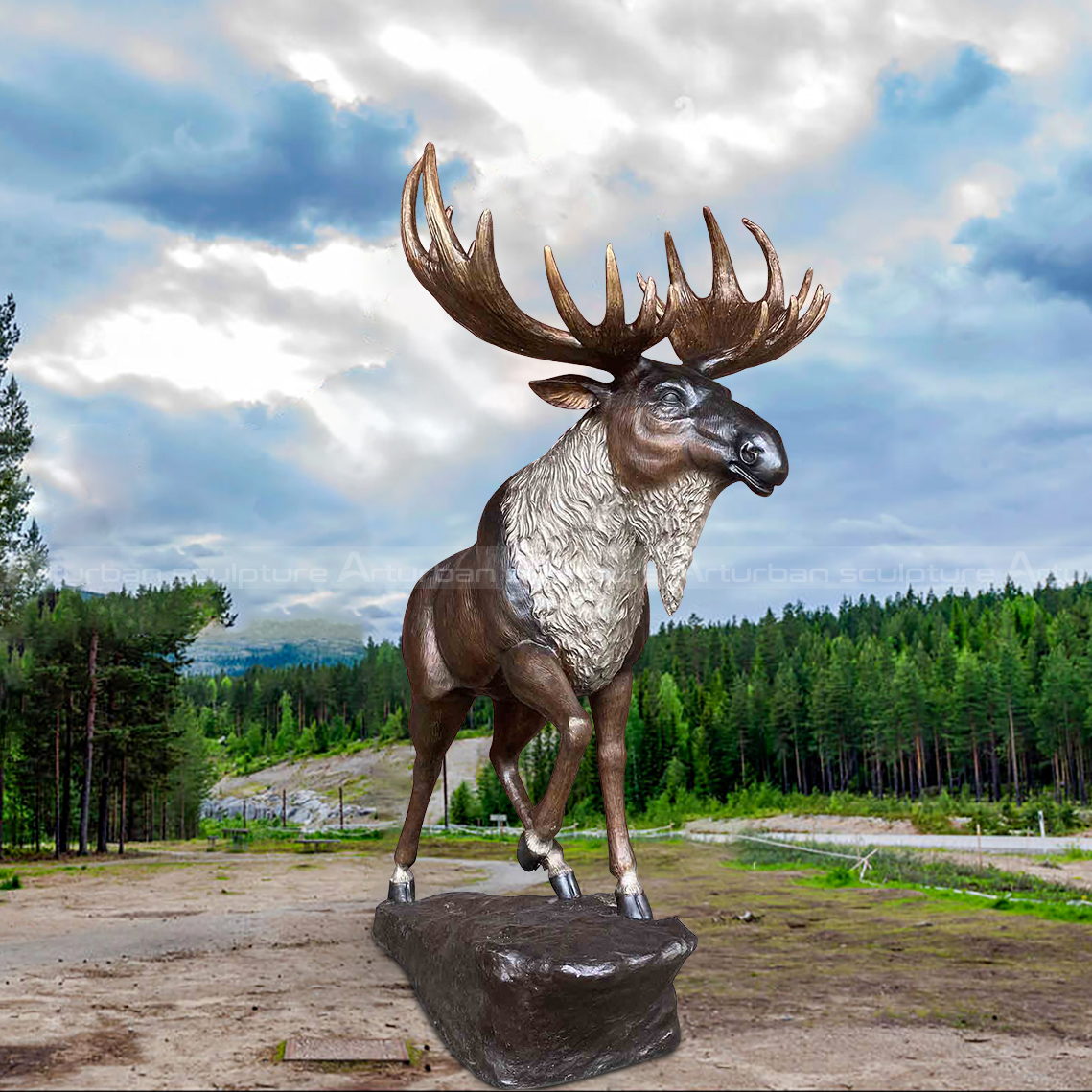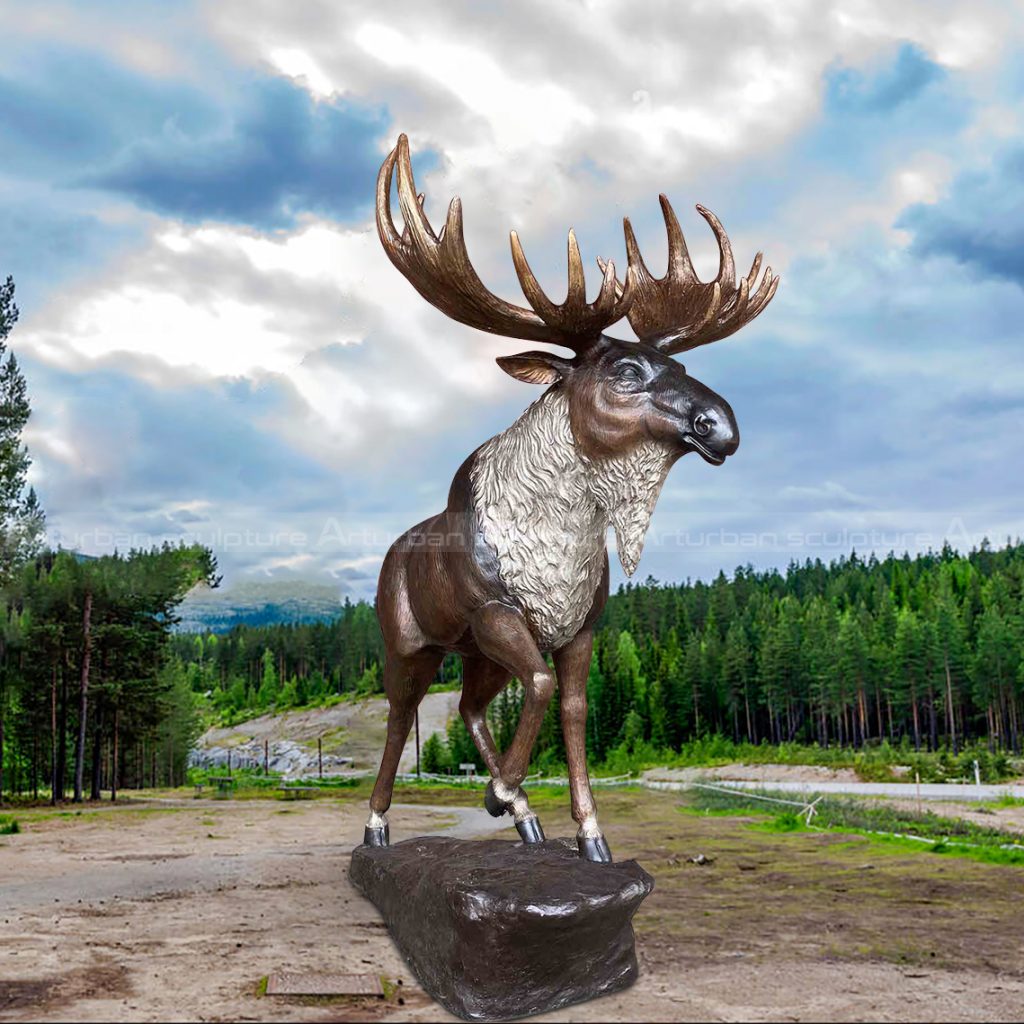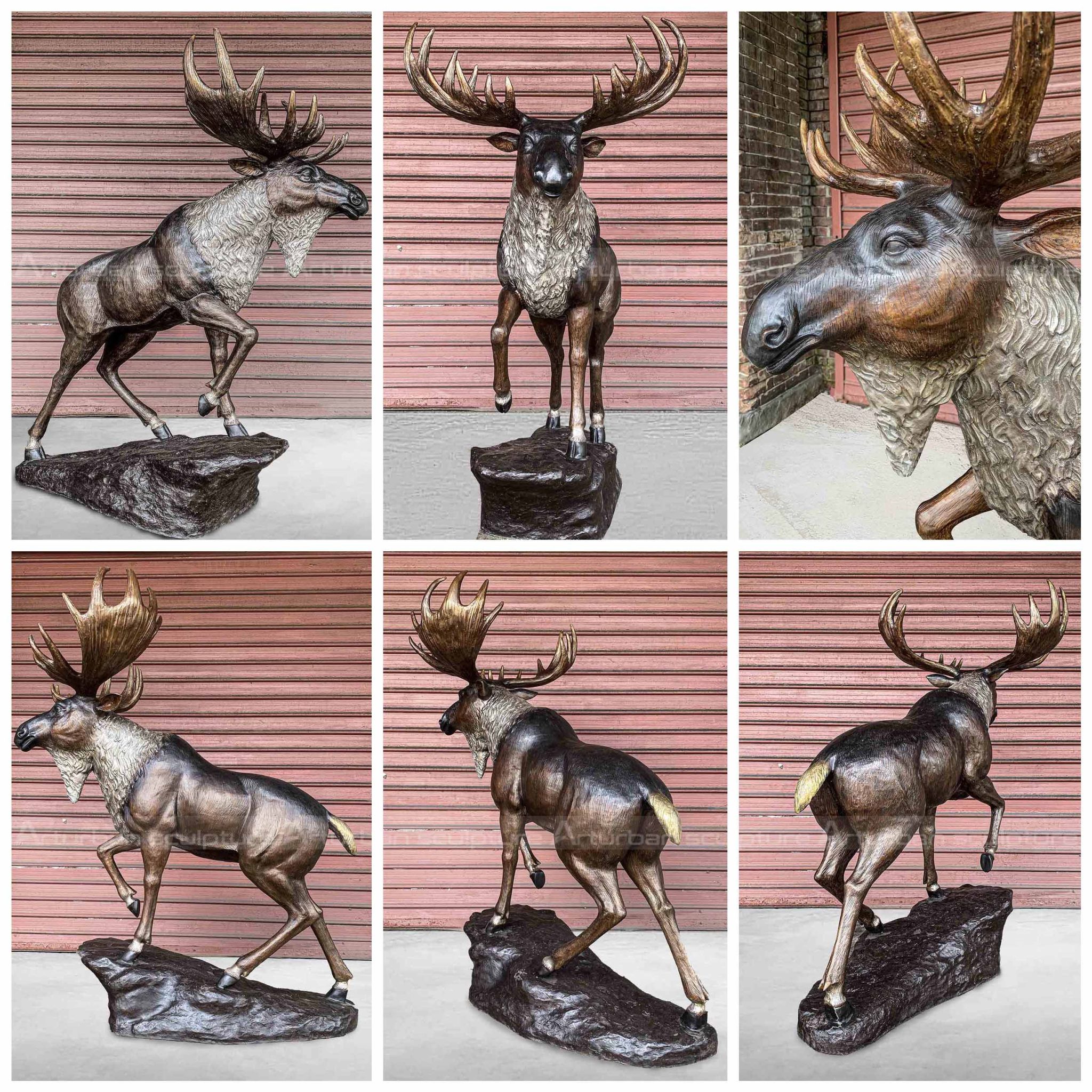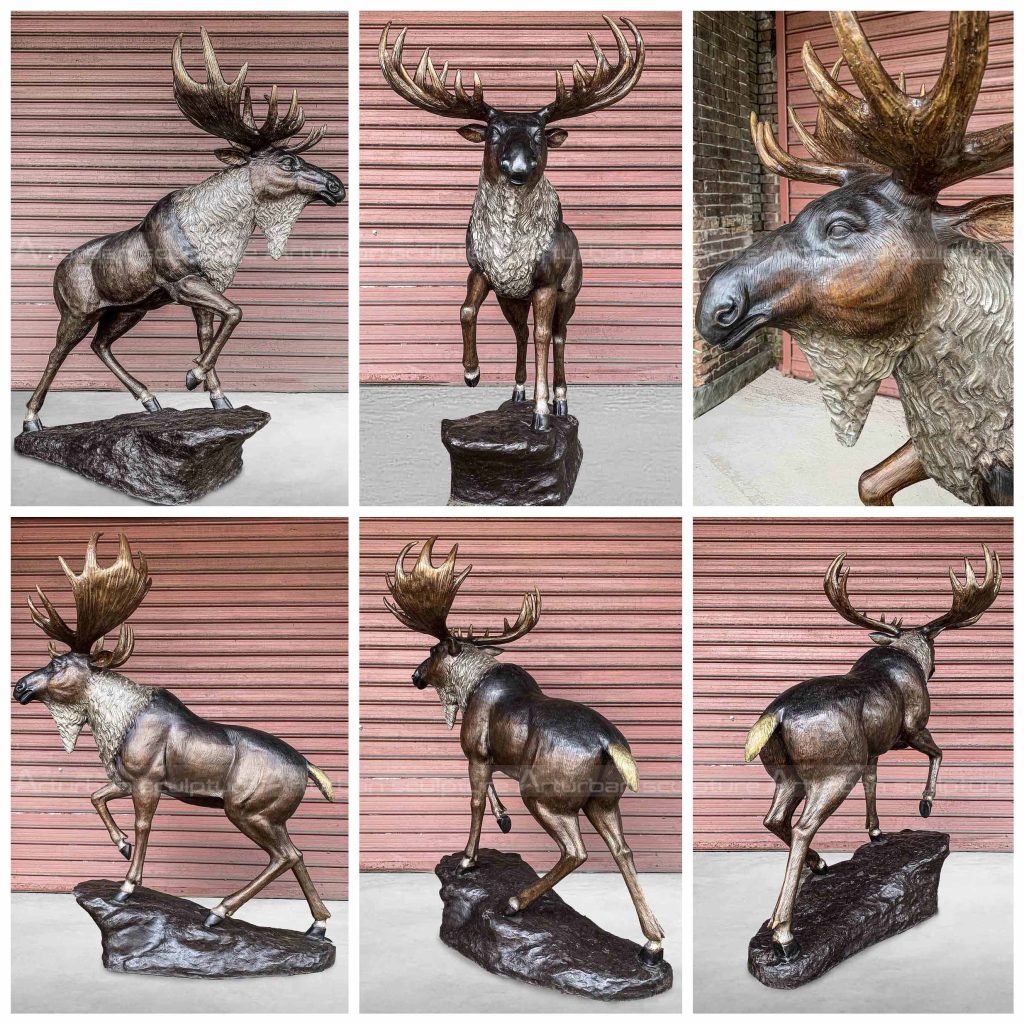 2. Production Process of bronze moose statue
My artist will make 1:1 clay mold. When finished clay mold,  we will take photos for your reference. The clay mold can modify
any details till to your satisfactions with it. Then we go ahead to make statue. When finished statue, also we will take photos
for your reference, after your satisfactions, I will arrange packing and shipment. Arturban sculpture can make large deer statue
in bronze, marble, fiberglass, stainless steel. Our team will make a production plan, according to your design, budget, delivery
time, or any other service. Our final aim is to supply high quality and cost-saving sculpture efficiently.
Send us your requirements now, we will reply to your email within 24 hours