1.Introduction of outdoor moose statue
The bronze outdoor moose statue is very unique and complex. The moose lifted its front leg, appearing elegant
and mysterious, with sharp eyes that seemed to be staring at the target ahead. The surface of the entire sculpture
is very smooth, presenting a beautiful texture. The sculptor meticulously depicted the form, muscle, and skeletal
structure of the moose, showcasing its grandeur and beauty.
Bronze Moose Sculpture have a strong decorative effect and can be used for indoor and outdoor decoration, such
as gardens, parks, museums, etc. Moose sculpture, as an artwork, showcases the creativity and techniques of sculptors,
allowing people to appreciate unique aesthetic and cultural values. It can also serve as gifts and rewards, as
appreciation and encouragement for art and creativity.
Bronze moose sculptures also have production advantages. Firstly, bronze is corrosion-resistant and has excellent
durability. Secondly, bronze material has good plasticity and can shape various animal images with complex shapes
and soft lines. In addition, bronze also has high temperature resistance and excellent conductivity, making it very
suitable for casting processing. Therefore, bronze sculpture has the characteristics of long lifespan and easy processing.
The produced moose sculpture not only demonstrates the artist's creative philosophy and aesthetic pursuit, but also
carries cultural and historical values, becoming an important cultural heritage for people.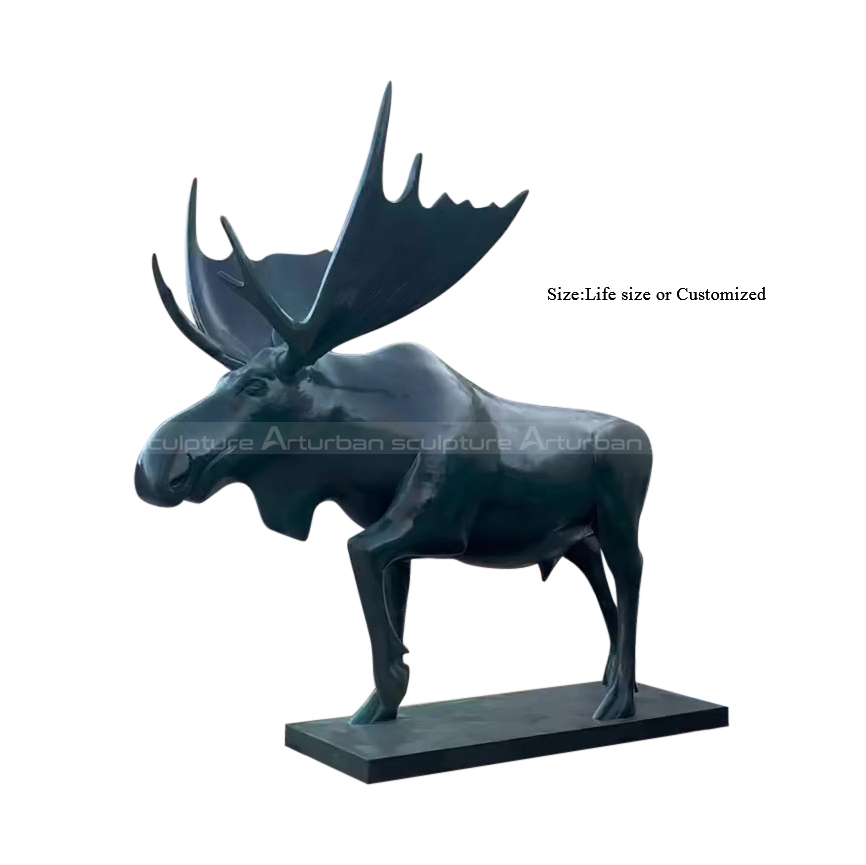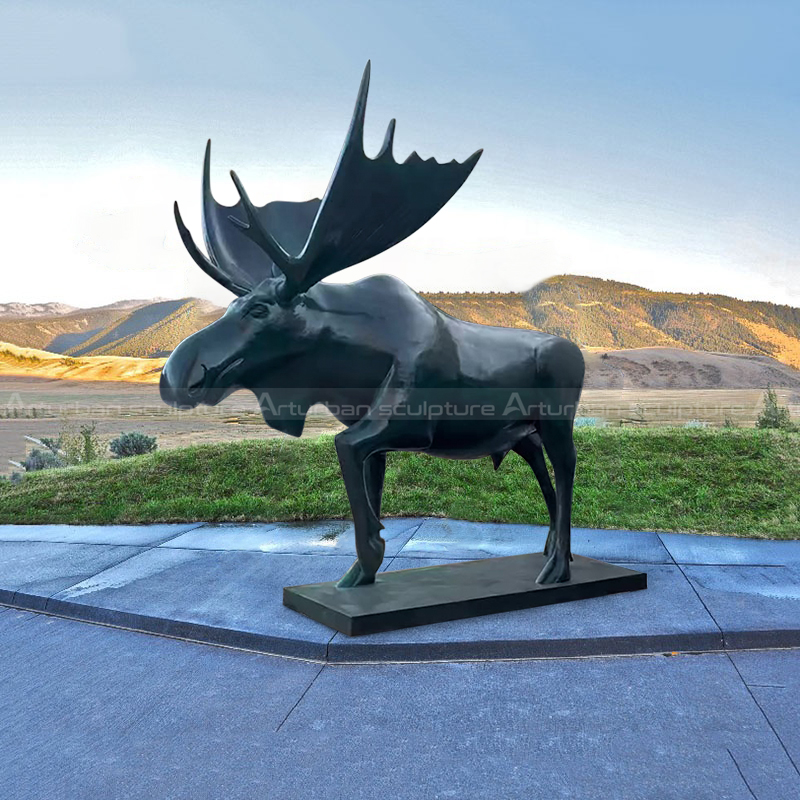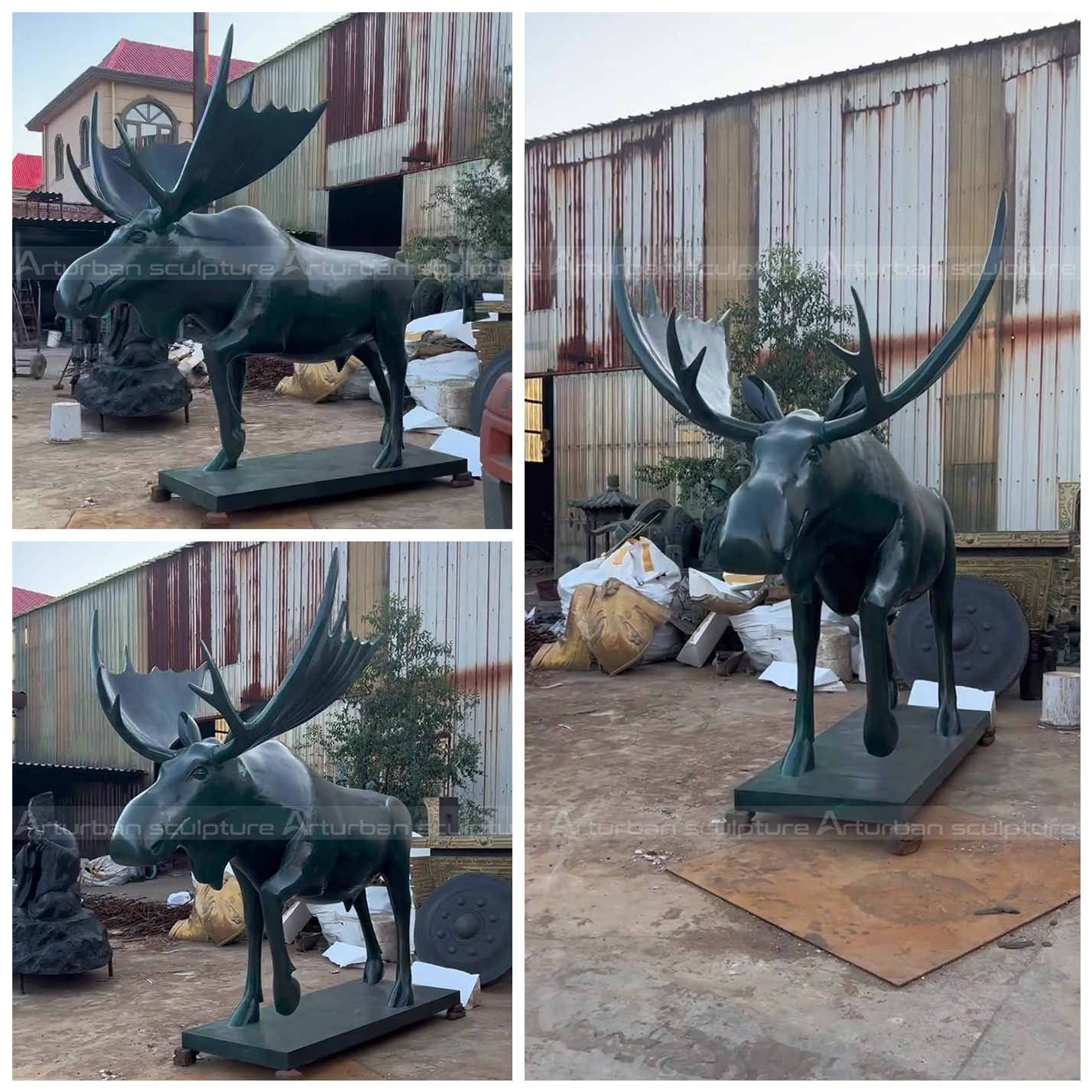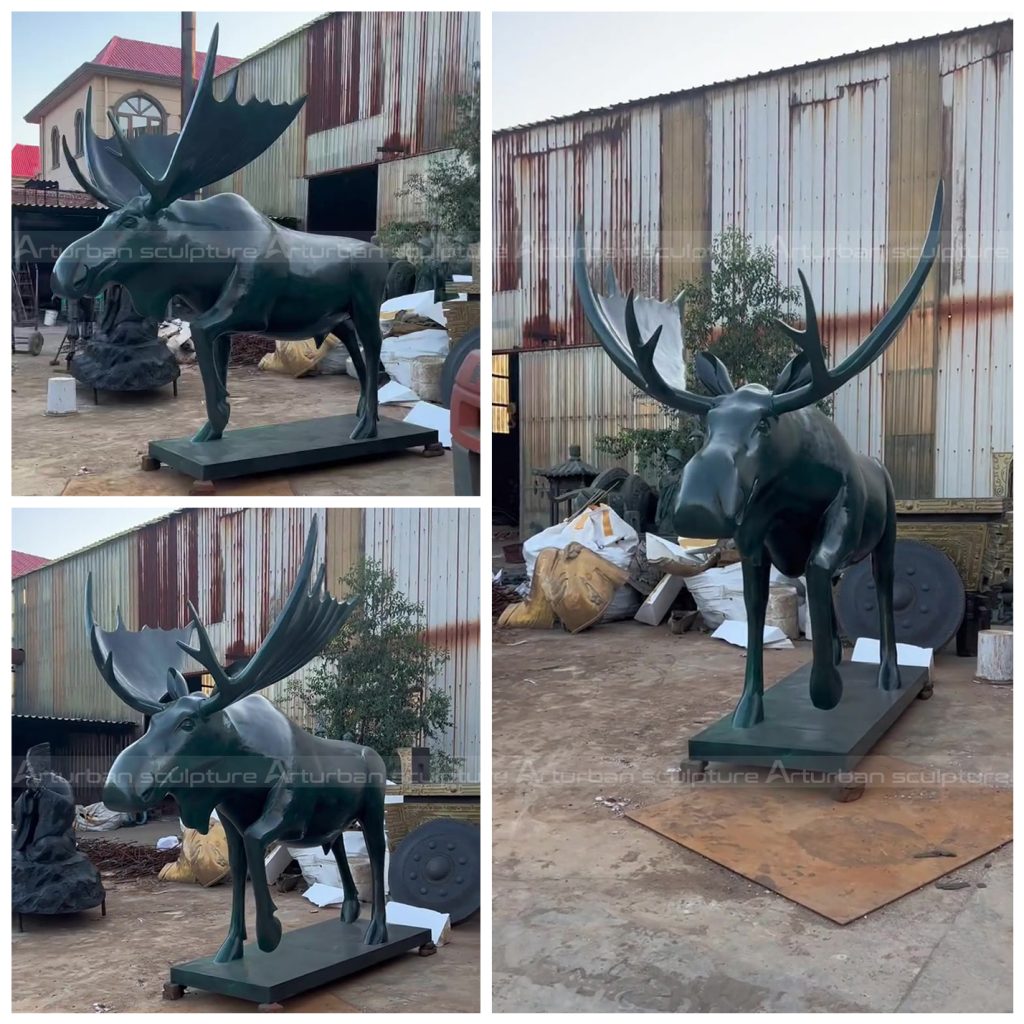 2. Production Process of outdoor moose statue
My artist will make 1:1 clay mold. When finished clay mold,  we will take photos for your reference. The clay mold can modify
any details till to your satisfactions with it. Then we go ahead to make statue. When finished statue, also we will take photos
for your reference, after your satisfactions, I will arrange packing and shipment. Arturban sculpture can make large deer statue
in bronze, marble, fiberglass, stainless steel. Our team will make a production plan, according to your design, budget, delivery
time, or any other service. Our final aim is to supply high quality and cost-saving sculpture efficiently.
Send us your requirements now, we will reply to your email within 24 hours