1.Introduction of resting deer statue
The resting deer statue is very unique and interesting. It showcases a humanized deer lying on the ground in an elegant posture. The details
in the sculpture depict the clearly visible and lifelike appearance of the hair. The ears of the deer are furrowed, and the delicate texture shows
the sculptor's exquisite craftsmanship. Its eyes present a gentle and bright light, adding vitality and dynamism to the sculpture. The appearance
of the entire sculpture gives a serene and charming feeling, showcasing the elegance and natural beauty of deer. The depiction of these details
makes it easier for the audience to be attracted and resonate with the sculpture, further deepening people's emotional connection with this
humanized deer.
The decorative role of Bronze Deer Garden Sculptures cannot be ignored. They can add a natural and harmonious atmosphere to public places.
Whether in parks, squares or City Garden, these sculptures can become the focus of people's rest and appreciation. Their presence brings a sense
of relaxation and tranquility to people.
In terms of production advantages, bronze material endows these sculptures with sturdy and durable characteristics. The characteristics of bronze
enable sculptures to resist erosion under various climatic conditions and have high corrosion resistance. The exquisite craftsmanship and meticulous
carving during the production process make these sculptures present delicate textures and lines, showcasing the artist's talent and skills.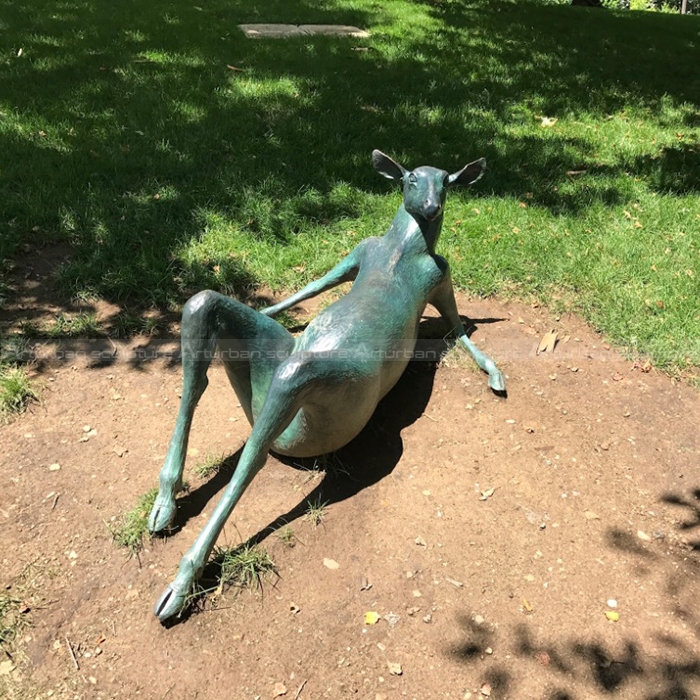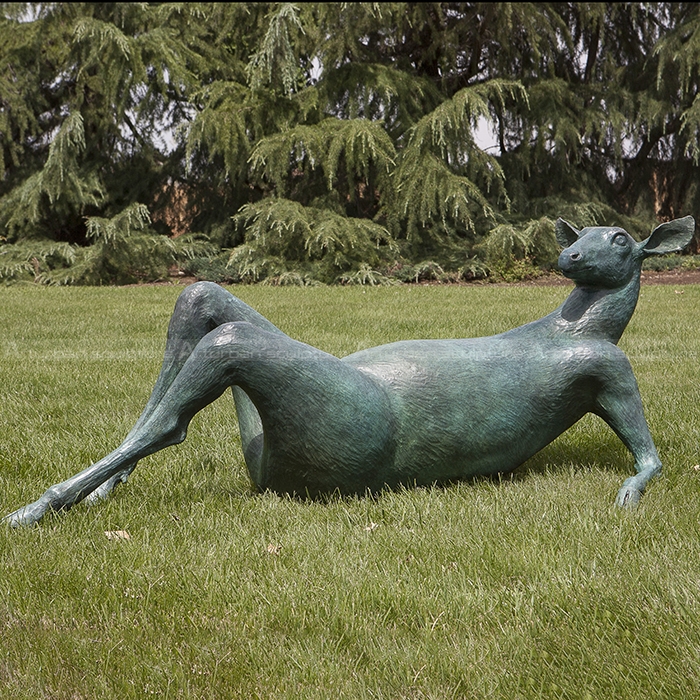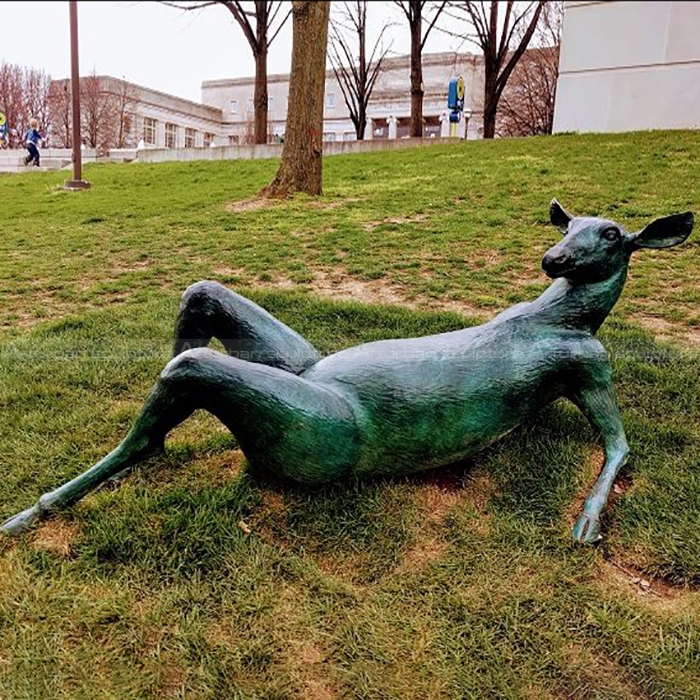 2. Production Process of resting deer statue
My artist will make 1:1 clay mold. When finished clay mold,  we will take photos for your reference. The clay mold can modify
any details till to your satisfactions with it. Then we go ahead to make statue. When finished statue, also we will take photos
for your reference, after your satisfactions, I will arrange packing and shipment. Arturban sculpture can make large deer statue
in bronze, marble, fiberglass, stainless steel. Our team will make a production plan, according to your design, budget, delivery
time, or any other service. Our final aim is to supply high quality and cost-saving sculpture efficiently.
Send us your requirements now, we will reply to your email within 24 hours