1.Introduction of
stag garden sculpture
The stag garden sculpture is very unique and complex. It is a very beautiful artwork that depicts a standing deer with its chest raised
and a proud posture displayed. Its body lines are smooth, its feet are steady, and its antlers are towering, exuding a unique charm. The
deer's eyes are bright and vibrant, as if gazing ahead, making people feel that it is full of vitality and spirit. The entire sculpture is
exquisitely shaped and meticulously crafted, fully showcasing the beauty and nobility of deer. It can be placed in many occasions and
environments, such as gardens, parks, indoor and outdoor decoration, cultural activities and art exhibition. Bronze deer sculpture is
not only decorative, but also a form of artistic expression and cultural inheritance.
Life Size Deer Sculpture is a high-end artwork that requires multiple processes during production, including model design, casting, polishing,
coloring, etc. It has the following production advantages: high strength: bronze material has high hardness, good toughness, and the
produced deer sculpture is resistant to wear and oxidation, and will not corrode after long-term storage. High plasticity: Bronze material
has high plasticity and can meet various needs of deer shapes, such as lifelike antlers and beautiful deer body lines. Superior texture: The
surface texture of bronze material is smooth and hard, and after careful polishing and coloring, it can present a very beautiful artistic effect,
enhancing the ornamental value of deer sculpture. Long term preservation: The production process and material characteristics of bronze
deer sculptures determine their ability to be preserved for a long time, whether indoors or outdoors, without being affected by the natural
environment.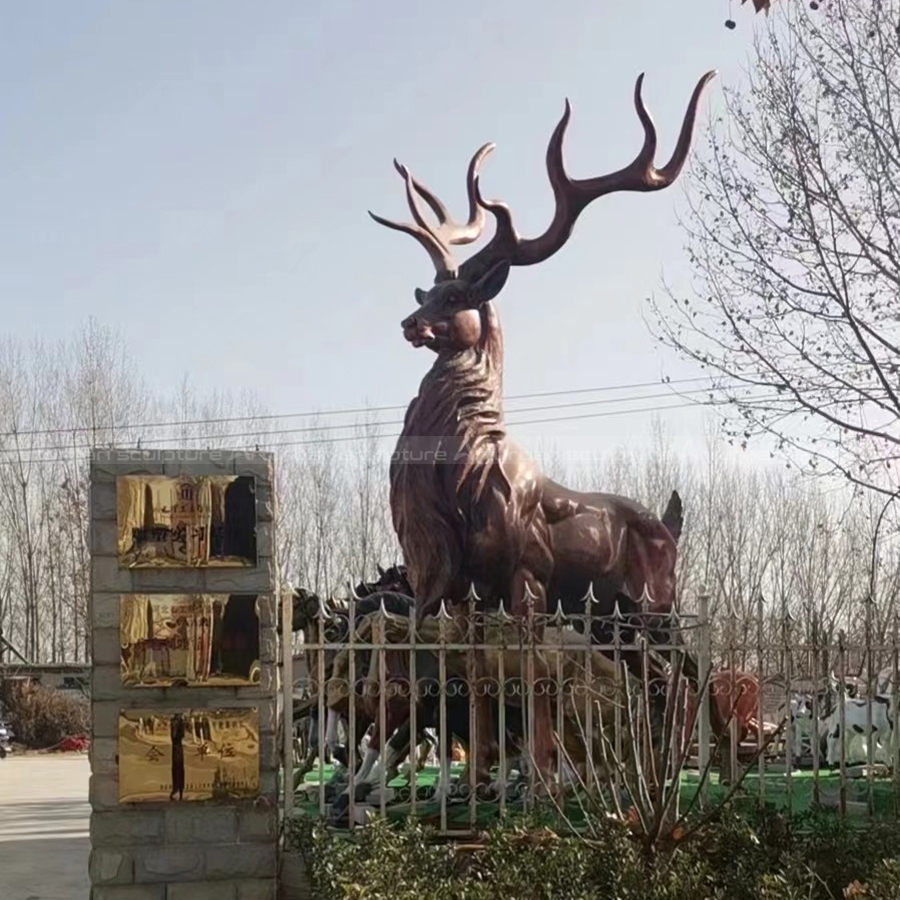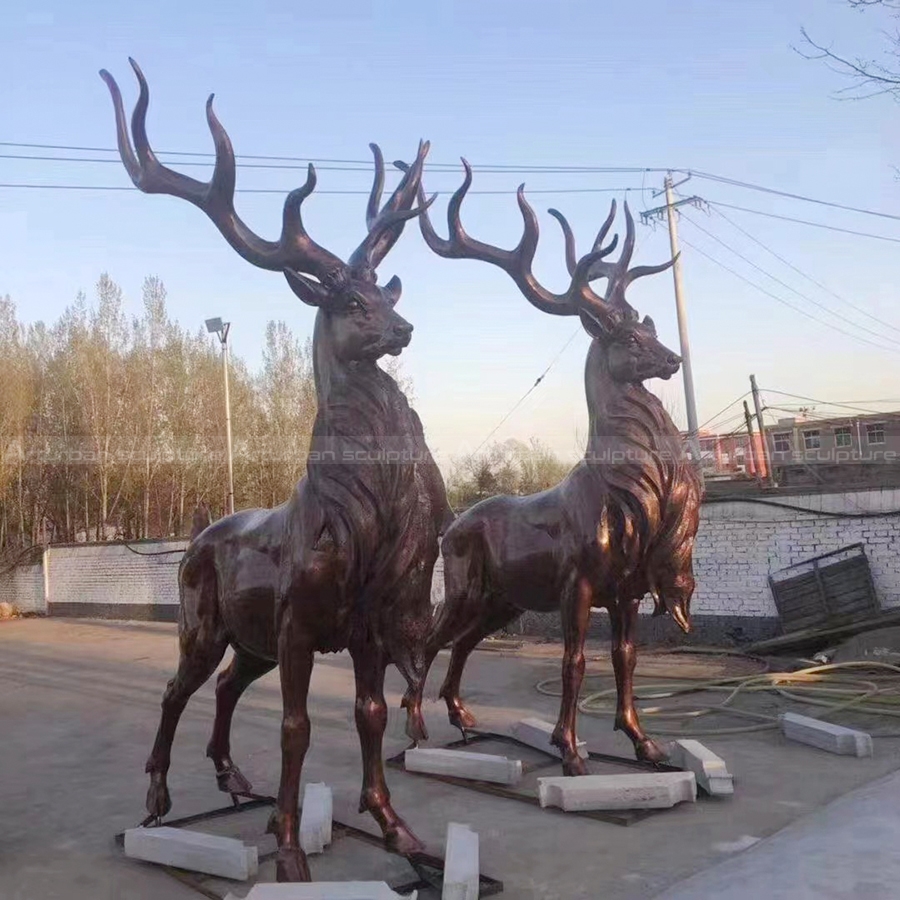 2. Production Process of
stag garden sculpture
My artist will make 1:1 clay mold. When finished clay mold,  we will take photos for your reference. The clay mold can modify
any details till to your satisfactions with it. Then we go ahead to make statue. When finished statue, also we will take photos
for your reference, after your satisfactions, I will arrange packing and shipment. Arturban sculpture can make large deer statue
in bronze, marble, fiberglass, stainless steel. Our team will make a production plan, according to your design, budget, delivery
time, or any other service. Our final aim is to supply high quality and cost-saving sculpture efficiently.
Send us your requirements now, we will reply to your email within 24 hours