1.Introduction of bad dog sculpture
The Bad Dog sculpture is an eye-catching Bronze sculpture, up to 7 feet high. This sculpture takes the Labrador Retriever as the image,
vividly showing a moment when a dog is urinating. It captures the nature and behavior of dogs in an exaggerated and humorous way,
providing the audience with a playful visual experience. This sculpture sparked the audience's thinking and discussion. It challenges the
norms of traditional sculpture, showcasing the diversity and bold innovation of art. This unique dog sculpture brings people a unique
artistic experience, showcasing the aesthetic and reflective power of art.
The decorative function of this sculpture is not only to attract attention, but also to stimulate the audience's thinking and discussion. It
allows people to reflect on traditional art and aesthetic concepts, explore the boundaries of art and social norms, and stimulate audience
thinking about the diversity and inclusiveness of art and society.
The production advantage of this sculpture lies in the artist's exquisite use of details and materials. Bronze, as a material, has durability
and antioxidant properties, which can ensure the long-term preservation of sculptures. At the same time, the artist accurately shapes the
shape and movements of the dog, demonstrating superb sculpture skills. This exquisite craftsmanship enables sculptures to truly convey
the characteristics and emotions of dogs.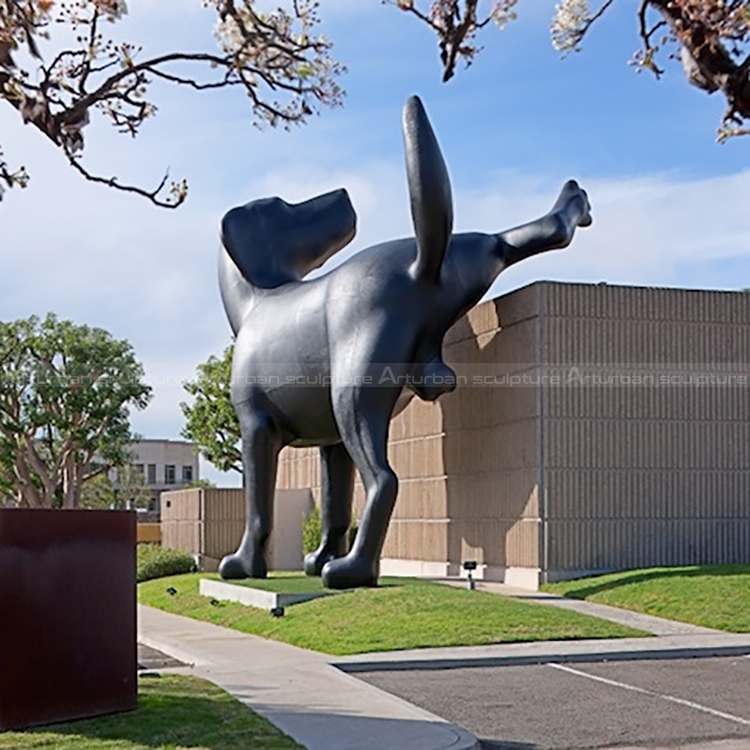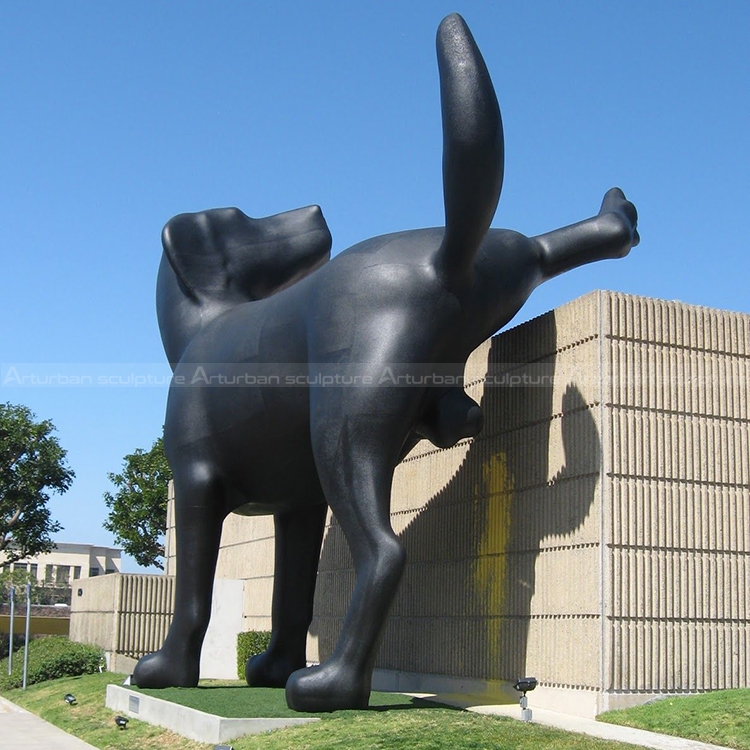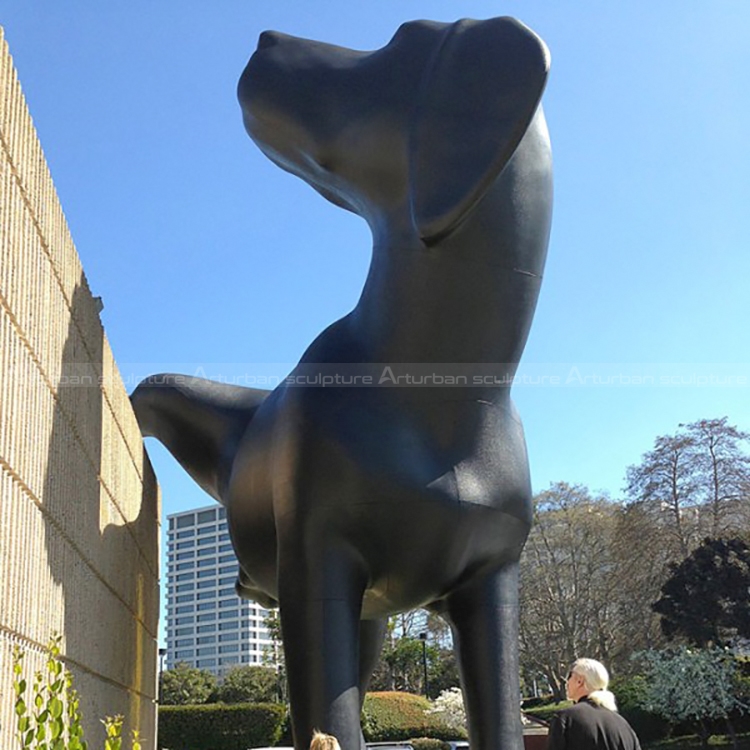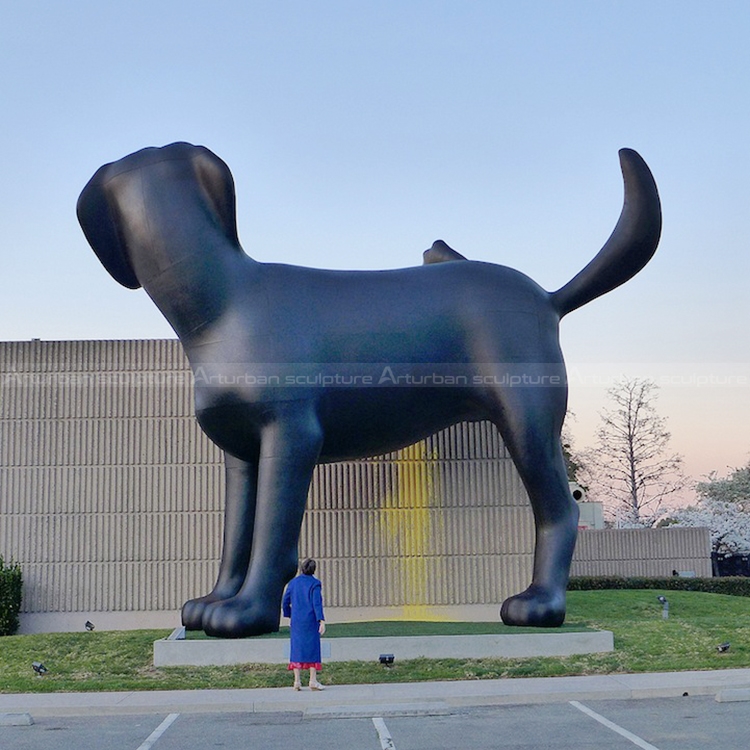 2. Production process of bad dog sculpture
My artist will make 1:1 clay mold, when finished clay mold,  we will take photos for your reference, the clay mold
can modify any details till you satisfied with it, then we go ahead to make statue, when finished statue, also we
will take photos for your reference, after you're satisfied with all, I will arrange packing and shipment. Arturban
sculpture can make large dog statue in bronze, marble, fiberglass, stainless steel. Our team will make a production
plan, according to your design, budget, delivery time, or any other service. Our final aim is to supply high quality
and cost-saving sculpture efficiently.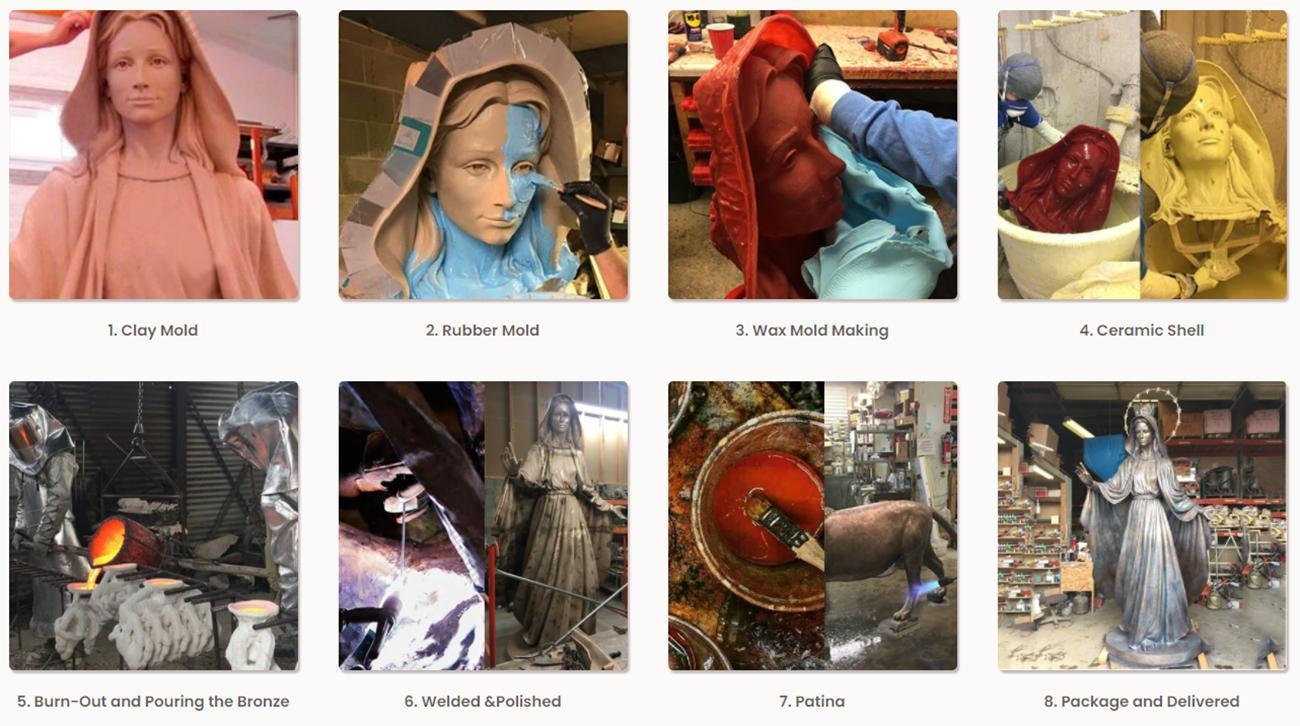 Send us your requirements now, we will reply to your email within 24 hours