1.Introduction of dog statues for graves
This is a military dog statues for graves. The military dog is as sacred as a soldier. It shares food with the soldiers and goes to
the battlefield together. After training, these military dogs can be competent for various tasks. They can find mines and traps
and serve as sentries, messengers and scouts. The heroic deeds of these military dogs brought inspiration to the artists and created
some sculptures to commemorate them. This sculpture is a very classic military dog monument sculpture.
This war dog statues for graves is made of bronze. It also looks very strong, and its muscles are full of strength, as if it can defeat
the enemy at any time. Carrying the marching weapons on its body, it is ready to fight off the enemy in perfect cooperation with
its master. Here it wears a front paw on a military cap, as if its master has died, and its eyes are looking forward, waiting for the
return of its master. The dog is our loyal partner, and the military dog is as loyal as the soldier. It is a selfless warrior, loyal to the
soldier and loyal to the country. This sculpture is a very meaningful memorial sculpture. The durable heavy cast bronze monument
pays tribute to your hero.



2. Production process of dog statue
My artist will make 1:1 clay mold, when finished clay mold,  we will take photos for your reference, the clay mold can modify any details till you're satisfied with it, then we go ahead to make statue, when finished statue, also we will take photos for your reference, after you're satisfied with all, I will arrange packing and shipment. Arturban sculpture can make large dog statue in bronze, marble, fiberglass, stainless steel. Our team will make a production plan, according to your design, budget, delivery time, or any other service. Our final aim is to supply high quality and cost-saving sculpture efficiently.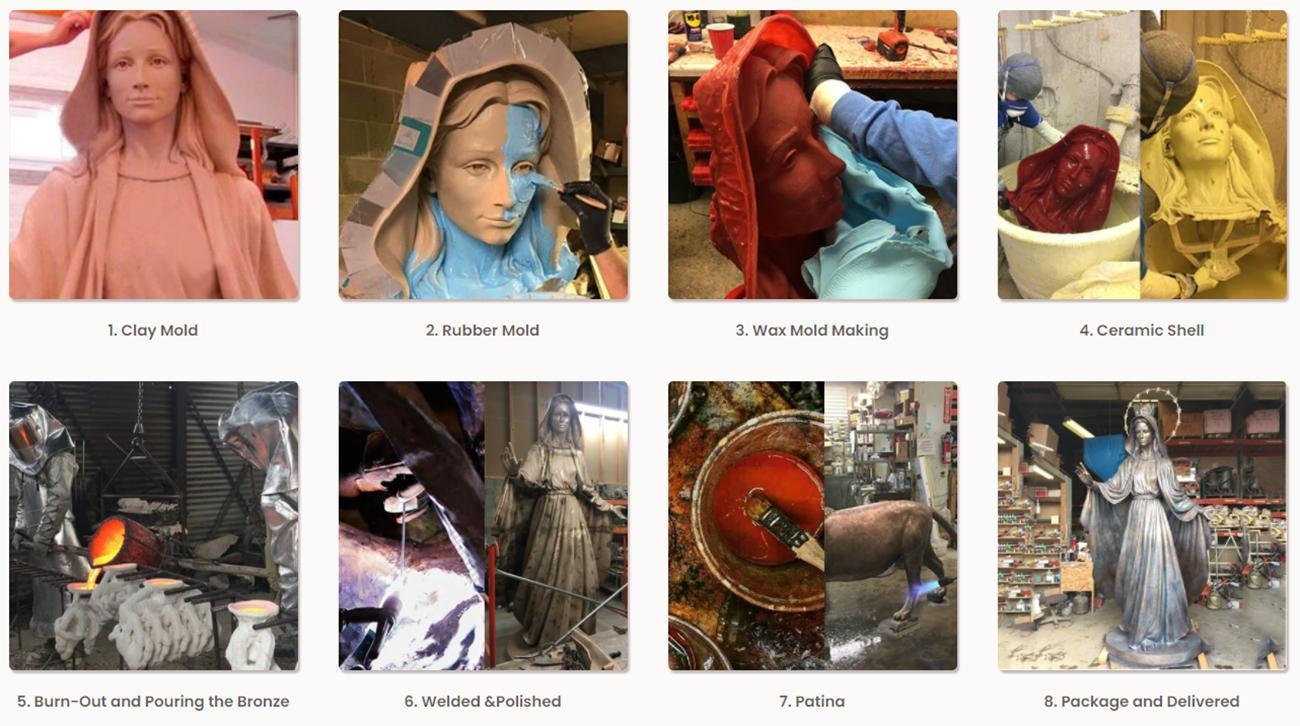 Send us your requirements now, we will reply to your email within 24 hours