1. Introduction of bronze eagle statue for sale
This is a bronze eagle statue for sale. The image of a bronze eagle spreading its wings and opening its mouth
is very realistic, showcasing its strong, brave, free, and wild characteristics. The eagle is a symbol of strength
and freedom, so bronze eagle sculptures are often used as symbols of the country and military, reflecting a
grand and powerful momentum.
The decorative effect of bronze Outdoor Eagle Sculpture is also very significant. The bronze eagle sculpture has
a deep color and bright luster, which can add a noble and elegant atmosphere to the environment. Eagle sculptures
can be placed in various places, such as parks, squares, gardens, commercial buildings, etc. They can be appreciated
as artworks or as iconic landscapes to attract audiences and tourists.
The process of making bronze eagles requires the use of bronze materials, which have high toughness and durability,
making the sculpture less susceptible to erosion by wind, rain, and sunlight. In addition, the production of bronze
eagles requires the use of unique technological processes, including model making, casting, precision machining,
coloring, and other multiple stages of fine processing. The perfect combination of these steps can create very exquisite
and high-quality bronze eagle works.
Overall, the bronze eagle is a unique and exquisite artwork that showcases the power and elegance of the eagle as
an animal. It can be used as a decoration for public spaces or as a boutique for private collections. The production
of bronze eagles requires a high level of technology and craftsmans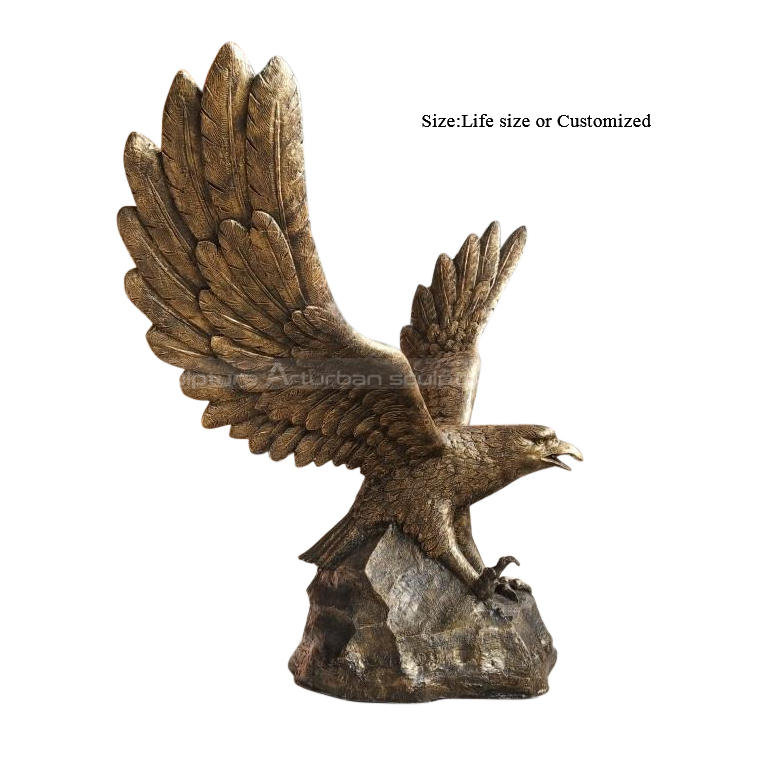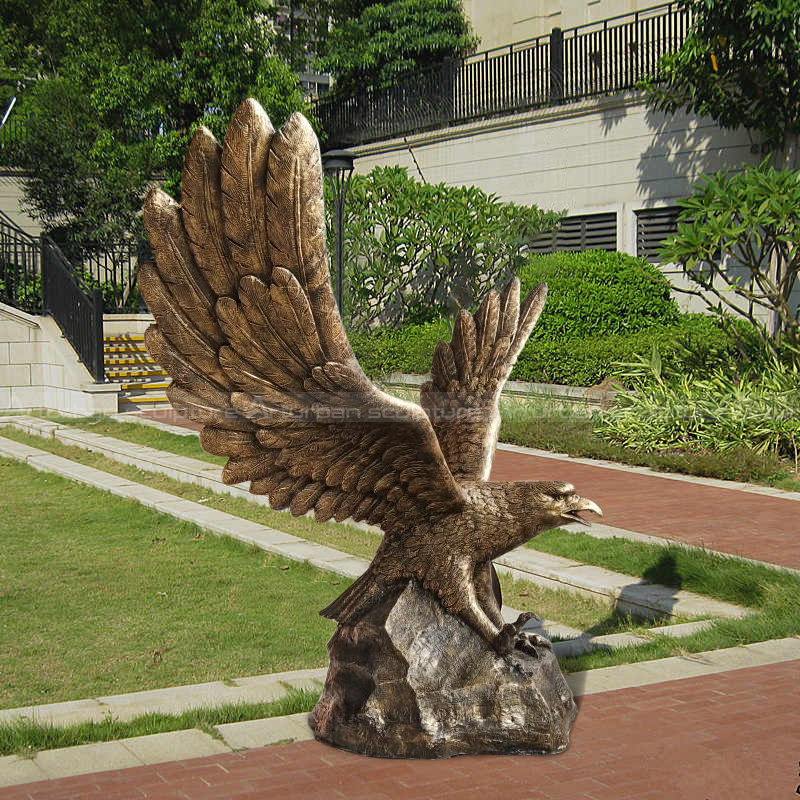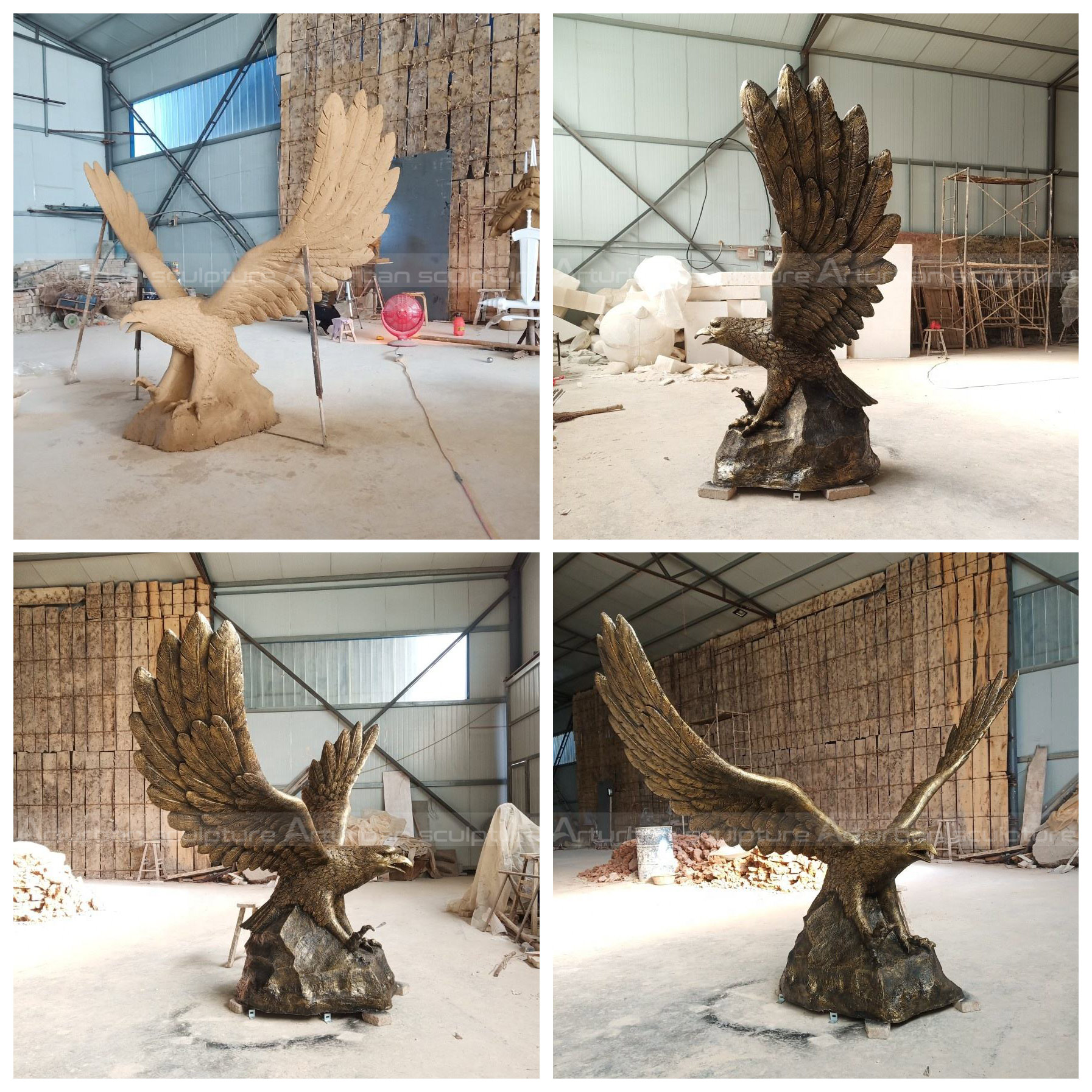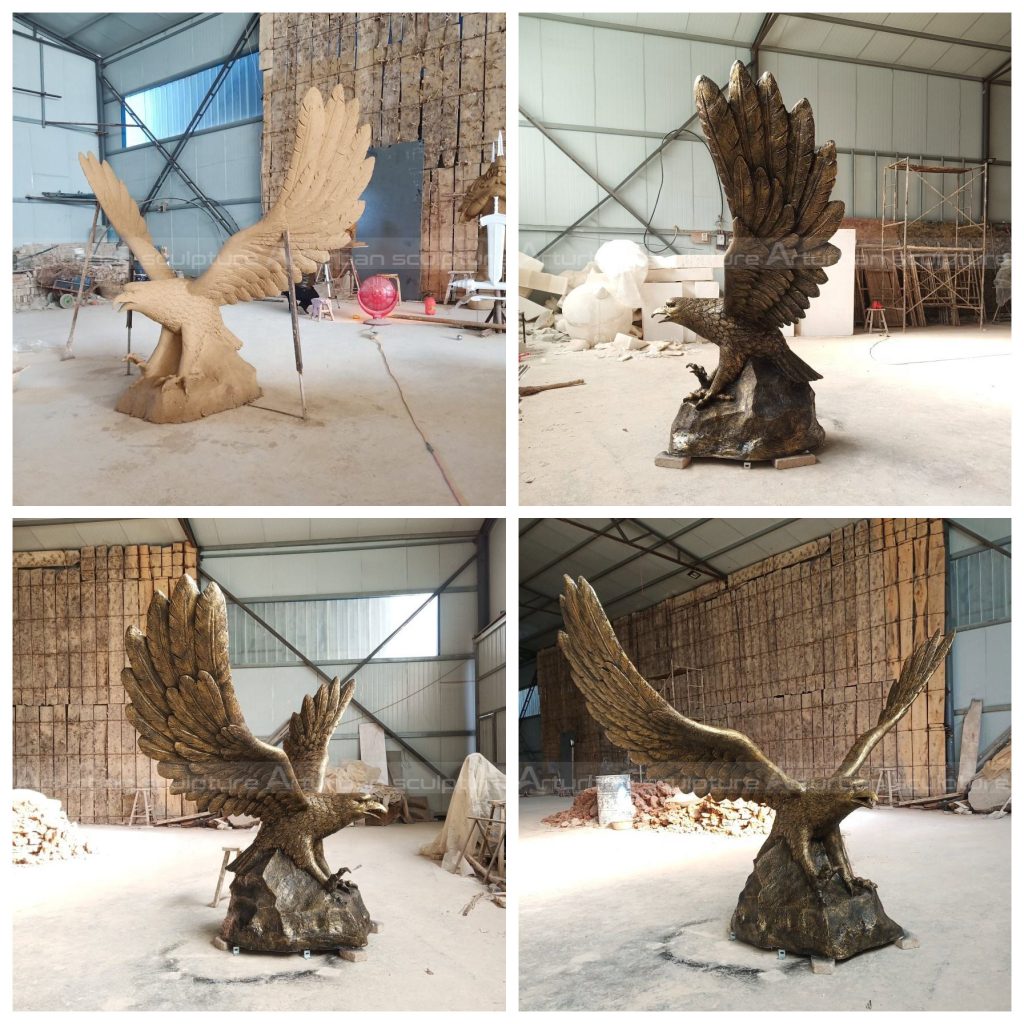 2. Production process
Step1 Design Communication:  You supply us with several photographs with dimensions.
Step 2 Project Consultation: Our team will make a production plan, according to your design, budget, delivery time,
or any other service. Our final aim is to supply high quality and cost-saving   sculpture efficiently.
Step 3 Confirm Mold: We will make 1:1 clay or 3D mold,when finished clay mold,i will take photos for your reference.
The clay mold can modify any details till to your satisfaction.
Step 4 Carving and Polish: We will carving with natural marble according to clay mold. Then polished.
Step 5 Package: Strong wooden crate with waterproof and shockproof foam inside.
Send us your requirements now, we will reply to your email within 24 hours