1.Introduction of elephant face sculpture
This is an elephant face sculpture. It showcases the unique beauty of the elephant's head. It cleverly carved the outline of the
elephant's head, highlighting the characteristics of large ears and long nose. The ears of elephants display textures and details,
as if they can hear the sounds of the world. The long nose, on the other hand, outlines the power and elegance of the elephant
with its elegant curves and delicate lines.
The sculpture also features two ivory pieces, adding a touch of luxury and nobility to the sculpture. The carving of these details
makes the bronze elephant more lifelike, giving it a real and solemn atmosphere, and becoming a treasure in art.Elephant sculptures
showcase the power and solemnity of elephants.
Such sculptures are suitable for decorating open spaces such as squares, parks, or courtyards. It can become a focal point in the
landscape and attract people's attention. The majestic elephant image will add grandeur and mystery to the environment, while
also conveying symbols of strength, wisdom, and stability. Its majestic appearance and exquisite craftsmanship make it a place
for people to appreciate and gather. Whether as a city landmark or a decoration for private courtyards, bronze busts can bring
unique charm and artistic atmosphere to the environment.
In terms of production advantages, the use of bronze material endows elephant sculptures with durability and stability. Bronze
has corrosion resistance and antioxidant properties, which can withstand the test of time and maintain the beauty of sculptures
for a long time. At the same time, the bronze material also facilitates the precise portrayal and detailed expression of sculptures,
making them more lifelike.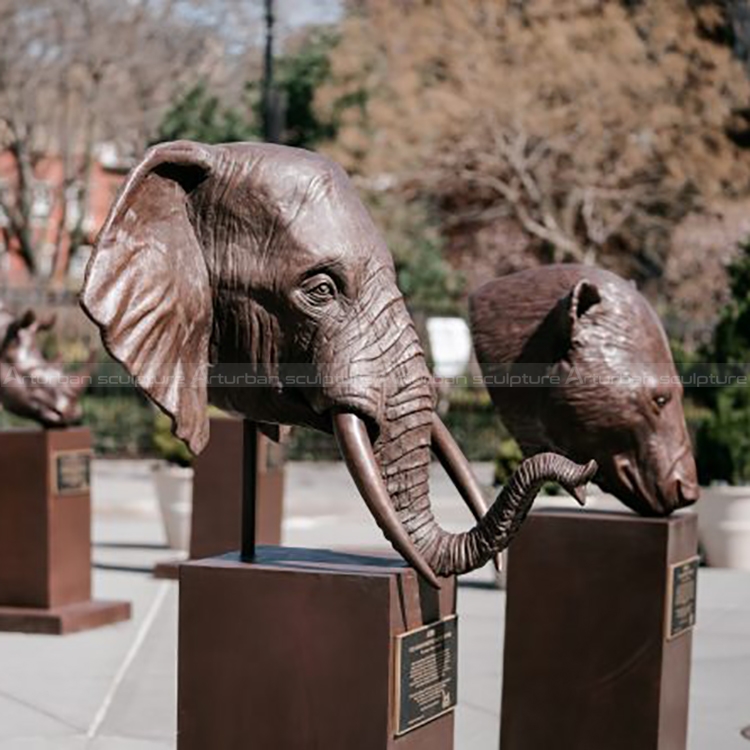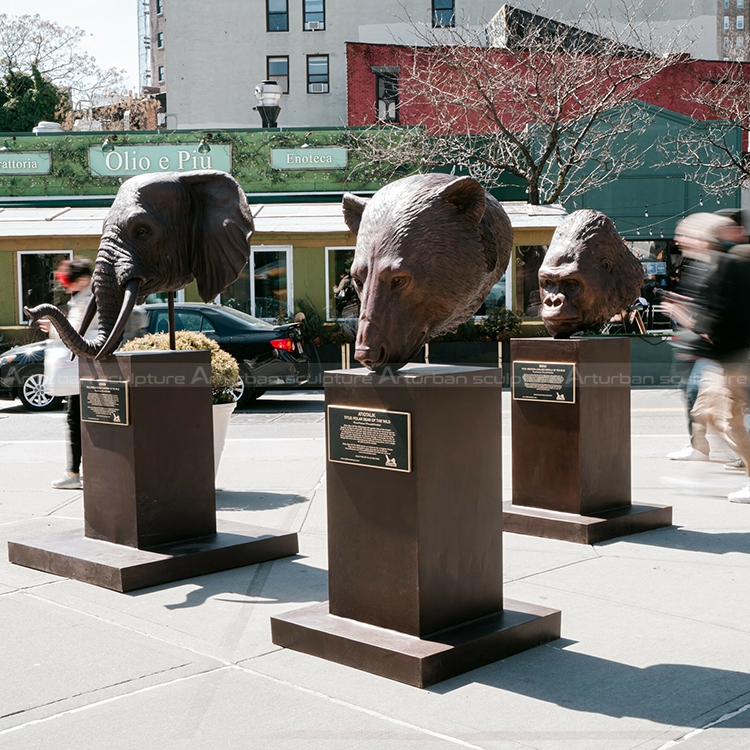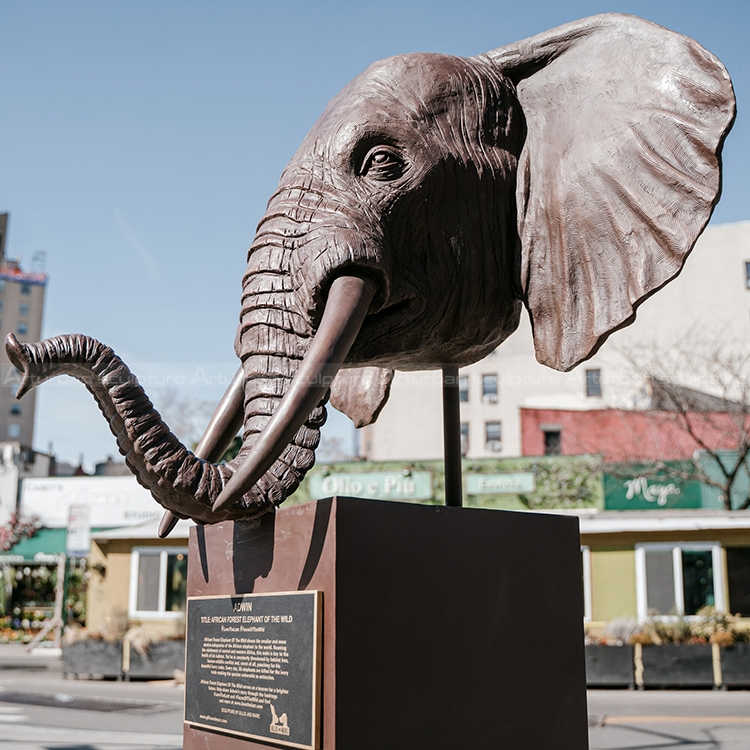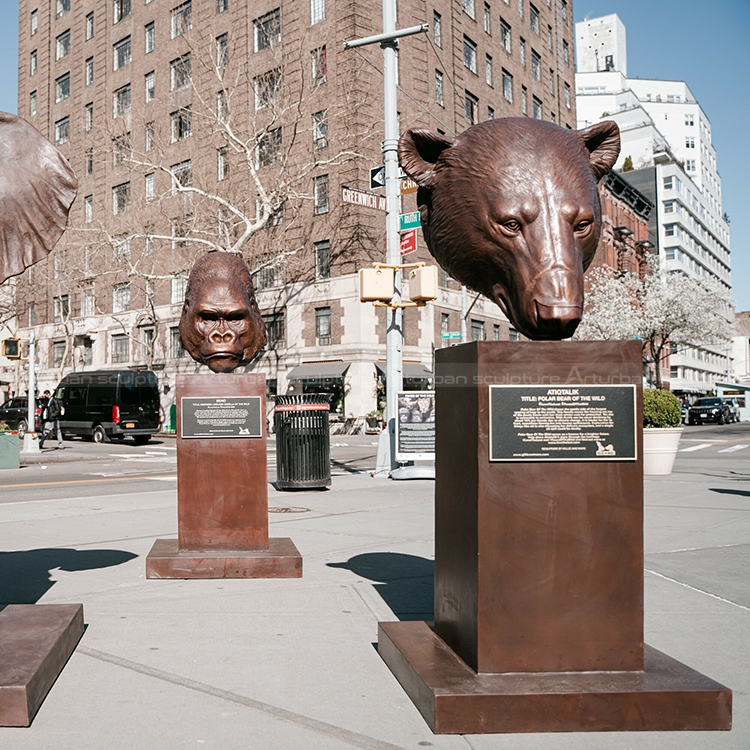 2. Production Process
My artist will make 1:1 clay mold, when finished clay mold,  we will take photos for your reference.
The clay mold can modify any details till you're satisfying with it. Then we go ahead to make statue.
When finished statue, also we will take photos for your reference. After you are satisfying with all, I
will arrange packing and shipment. Arturban sculpture can make large fountain in bronze, marble,
fiberglass, stainless steel. Our team will make a production plan, according to your design, budget,
delivery time, or any other service. Our final aim is to supply high quality and cost-saving sculpture
efficiently.
Send us your requirements now, we will reply to your email within 24 hours