1.Introduction of elephant garden sculpture
This is a elephant garden sculpture. This elephant has big ears and a long nose, and its walking state appears very
calm and dignified. The elephant's body is particularly fat, appearing very sturdy. The entire statue has smooth lines
and a regular shape, which is very aesthetically pleasing. The artist meticulously portrays the elephant's demeanor
and features in sculpture, making it feel very realistic. The bronze elephant statue is not only a work of art, but also a
cultural inheritance and expression. It showcases the power and beauty of life in nature, and also represents people's
reverence and concern for nature.
Bronze Standing Elephant Statue have high value in decoration, as they can be used in public and private spaces to
create an atmosphere with Eastern cultural charm. Elephants are symbolic animals in Asian culture, representing
strength, wisdom, and longevity. Bronze elephant statues can showcase the characteristics and charm of elephants,
as well as the creativity and skills of artists. It is not only a work of art, but also a cultural expression and inheritance.
Bronze elephant statues can be placed in parks, museums, art galleries, commercial spaces, and other places, and can
also be used as boutique home decorations to showcase the owner's taste and cultural literacy. It is a noble, elegant,
and elegant decoration that can add warmth and cultural atmosphere to the environment.
There are many advantages to making bronze elephant statues. Firstly, bronze materials have excellent durability
and corrosion resistance, which can withstand the test of time and be preserved for a long time. Secondly, bronze is
a material that is easy to shape, and the statues produced can accurately depict the appearance and details of elephants,
leaving a deep impression. In addition, the production process requires a lot of manual operations, requiring experienced
craftsmen to polish and carve, so the bronze elephant statue also has high artistic value.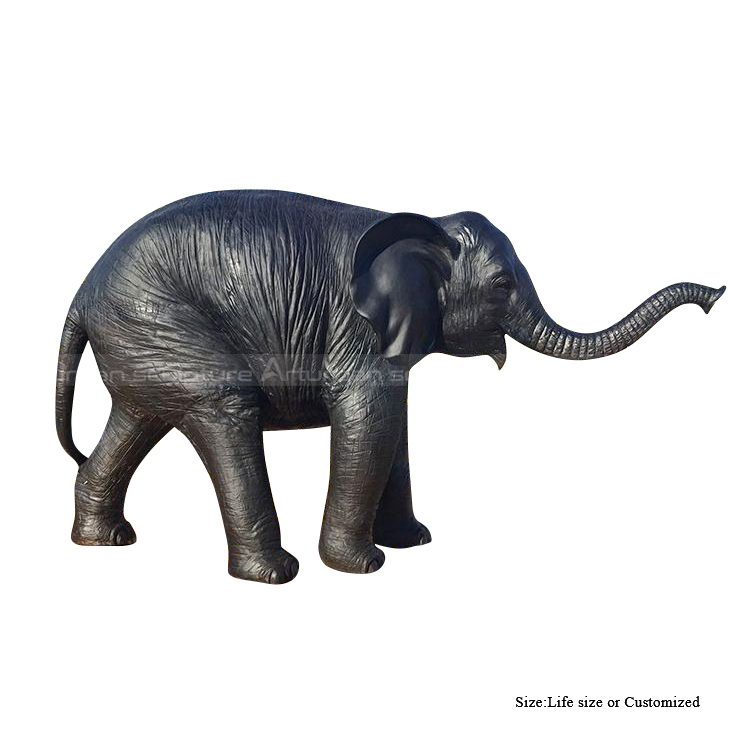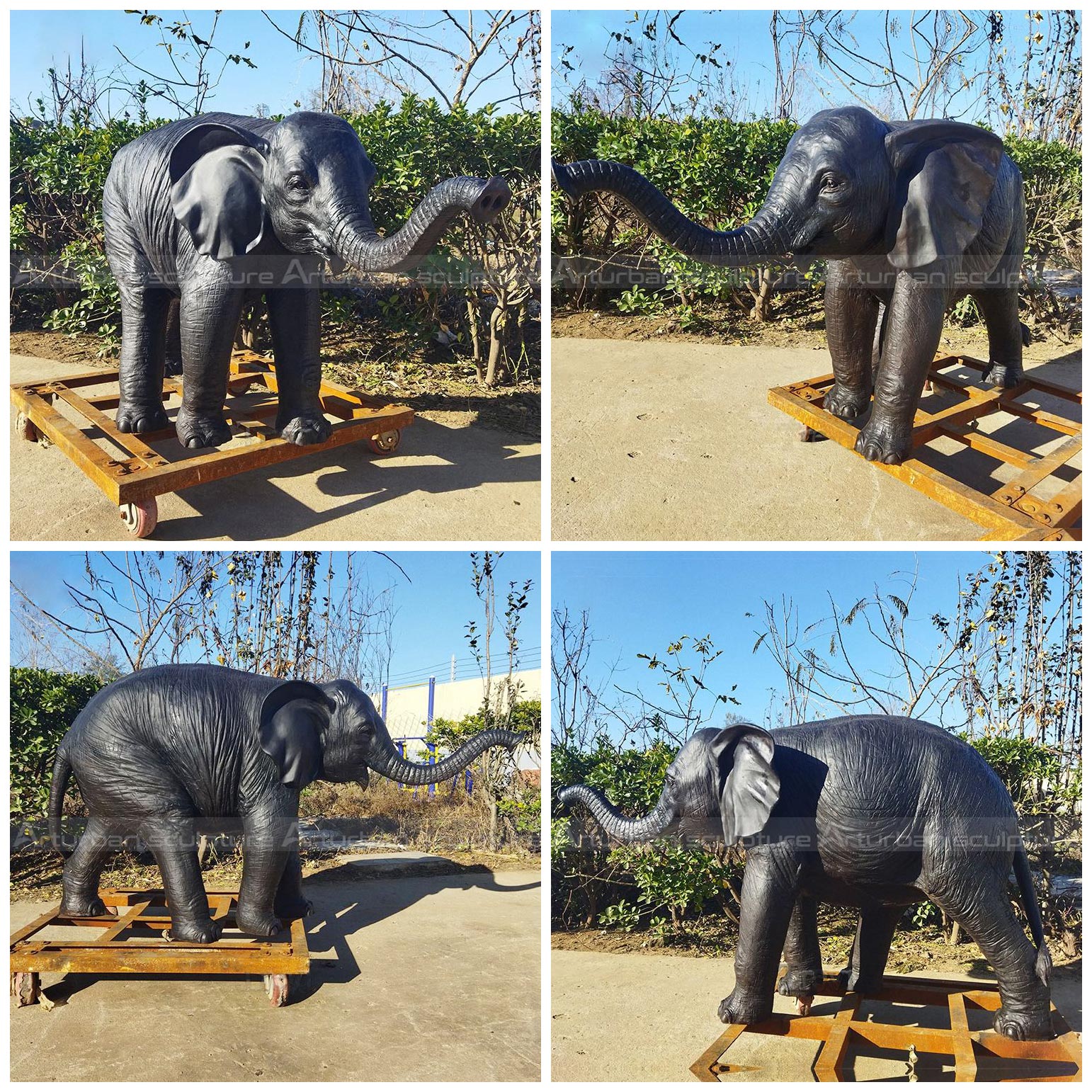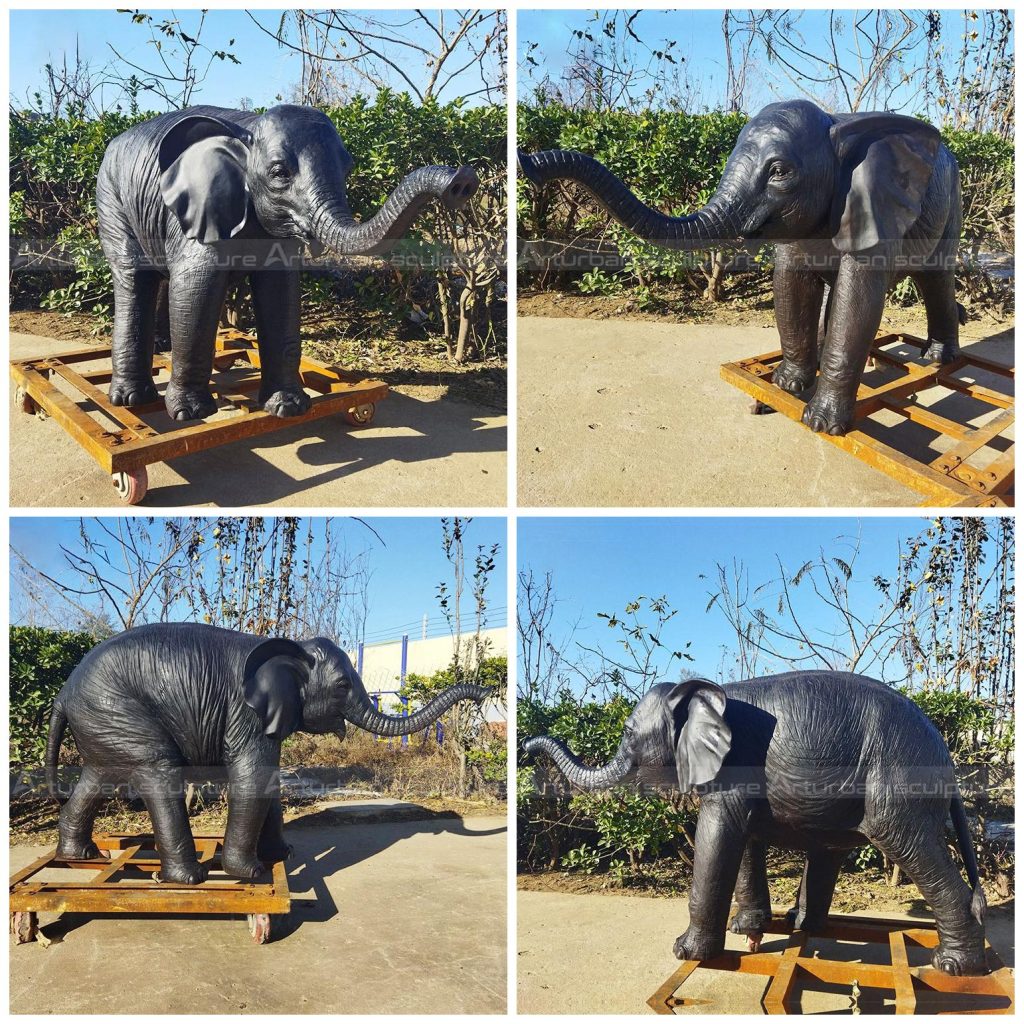 2. Production Process
My artist will make 1:1 clay mold, when finished clay mold,  we will take photos for your reference.
The clay mold can modify any details till you're satisfying with it. Then we go ahead to make statue.
When finished statue, also we will take photos for your reference. After you are satisfying with all, I
will arrange packing and shipment. Arturban sculpture can make large fountain in bronze, marble,
fiberglass, stainless steel. Our team will make a production plan, according to your design, budget,
delivery time, or any other service. Our final aim is to supply high quality and cost-saving sculpture
efficiently.
Send us your requirements now, we will reply to your email within 24 hours