1.Introduction of large floor elephant statues
This is a large floor elephant statues. The sculpture is mainly characterized by the long trunk and ivory of an elephant,
while also emphasizing the hypertrophy and stability of the elephant's body. The exterior lines of elephant sculpture are
smooth and natural, with exquisite carving techniques, allowing viewers to truly feel the scent and power of elephants,
with realistic shapes.
Elephant sculpture, as a type of artwork, has a very obvious decorative effect. Elephants are symbolic animals with
different symbolic meanings in different cultures, so elephant sculptures can be used to express various themes and
images, such as wisdom, power, mystery, auspiciousness, etc. Secondly, the carving process and production materials
of elephant sculpture are very delicate, which can reflect the craftsmanship and artistic pursuit of the sculptor, and have
certain artistic and ornamental value. In addition, elephant sculptures can also serve as landscape decorations and be
placed in public places such as parks, squares, and museums, adding an artistic atmosphere and cultural heritage to the
environment. Elephant sculpture not only has ornamental value, but also has certain cultural, historical, and artistic value.
Bronze elephant sculpture is a very ancient handicraft that has many production advantages. Bronze material is durable,
with high strength and toughness, which enables the long-term preservation and display of bronze elephant sculptures. The
production process of bronze elephant sculpture is exquisite, and craftsmen can use various technical means to make the
details of the sculpture more realistic, three-dimensional, and demonstrate the power and majesty of the elephant. In
addition, bronze elephant sculpture has high artistic value and cultural connotations. It not only showcases the creativity
and skills of creators, but also conveys historical and cultural information, becoming an important way for people to
understand ancient civilization and appreciate art.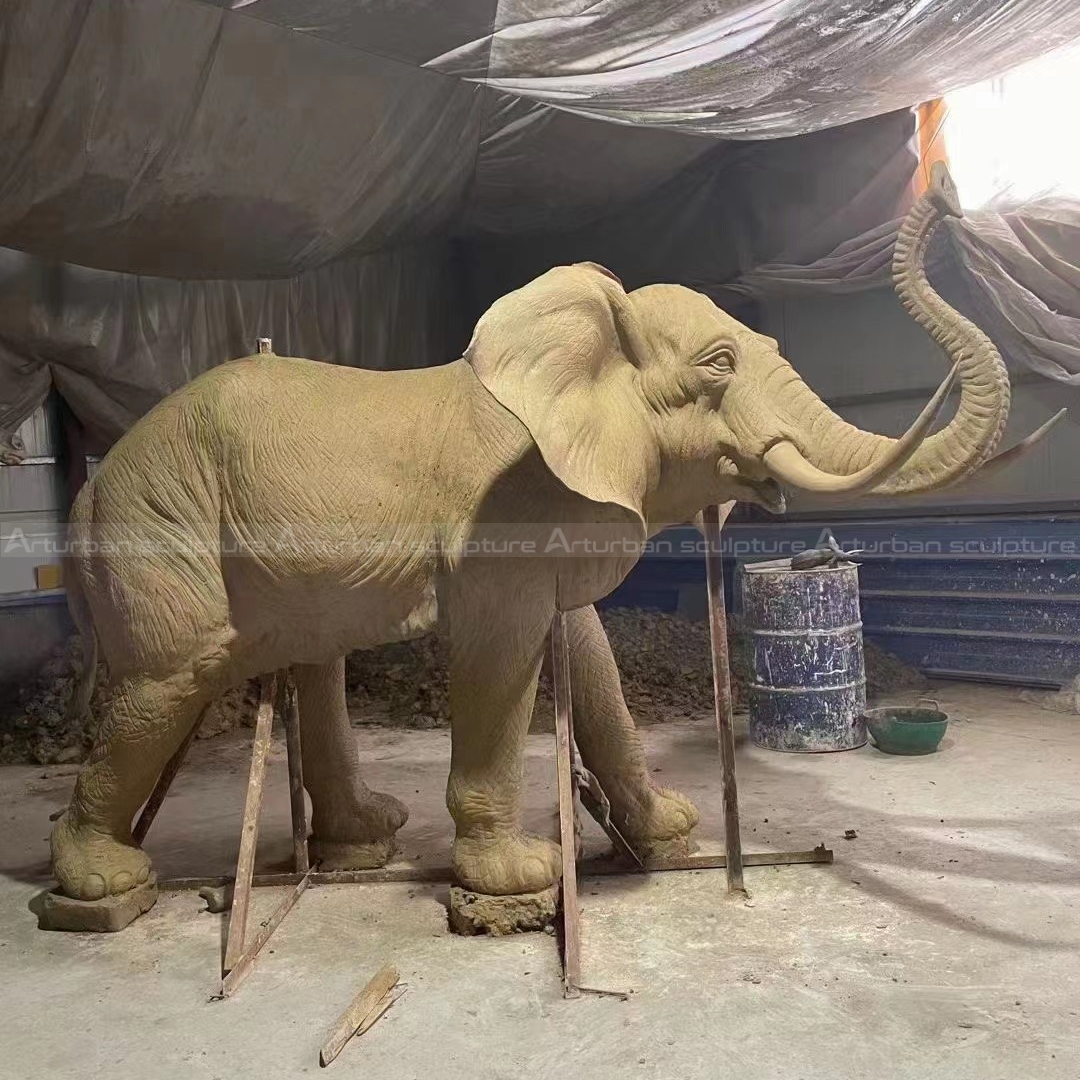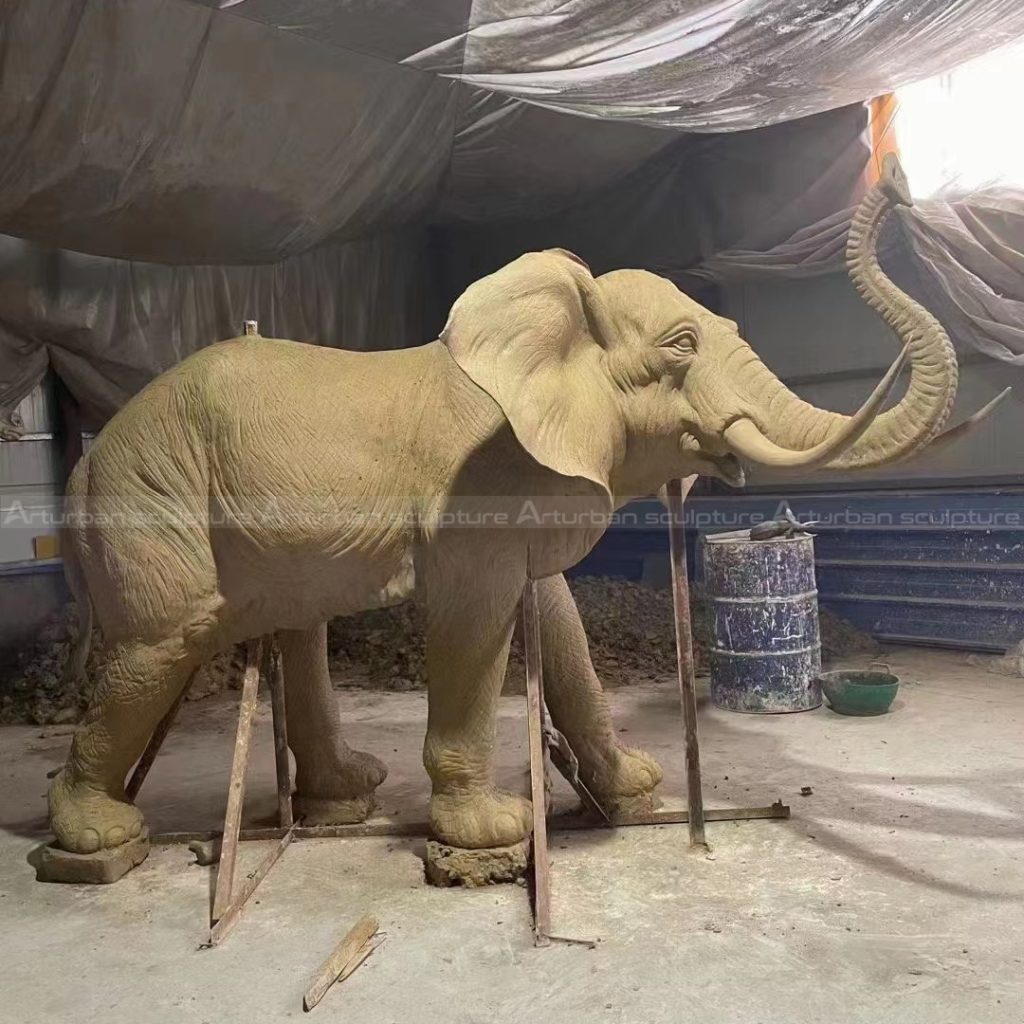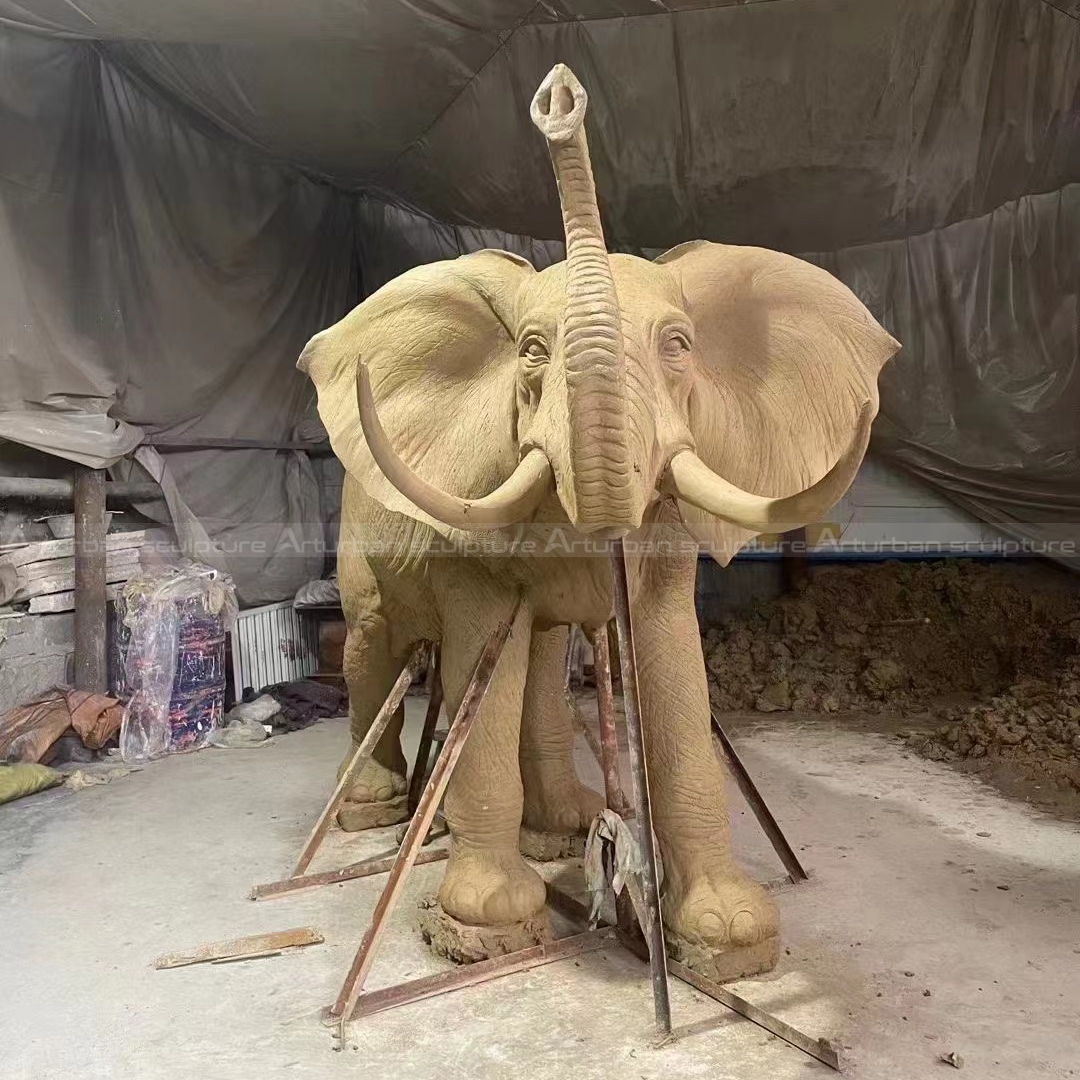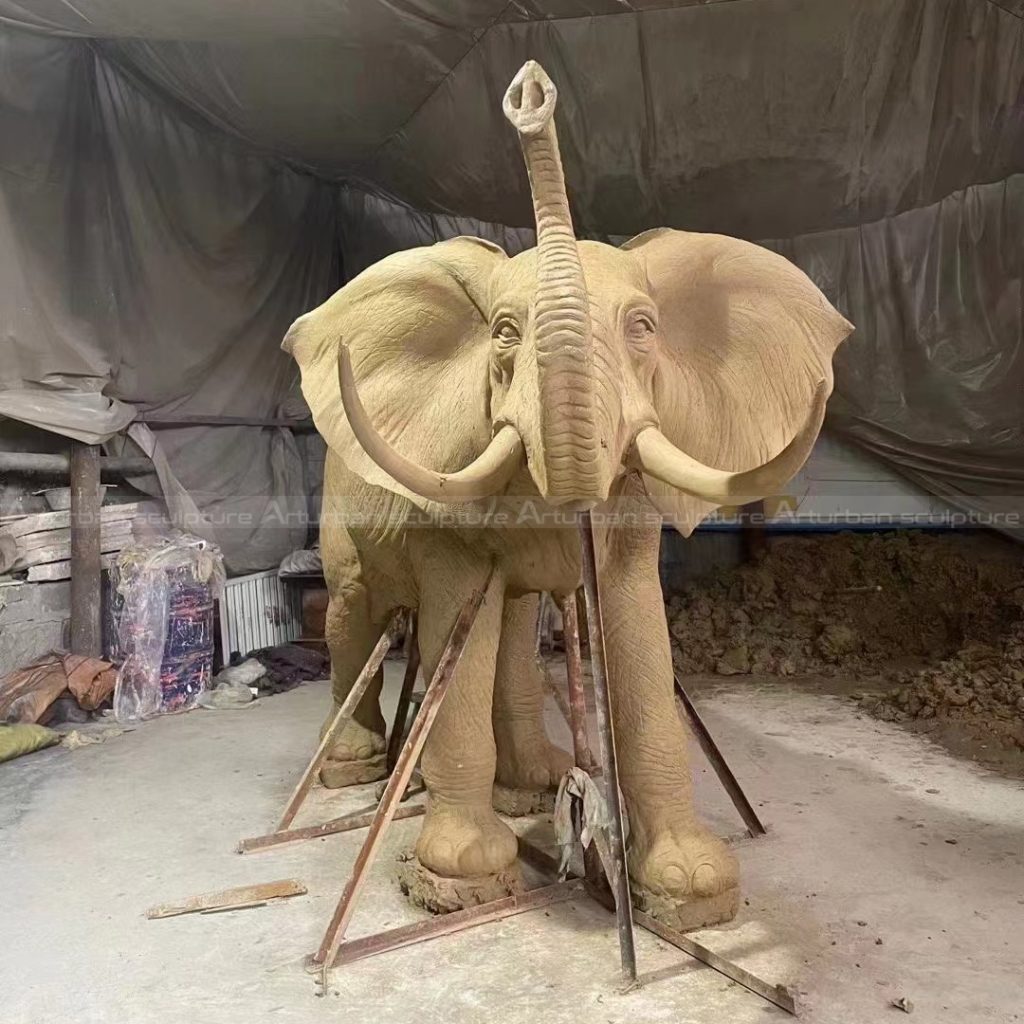 2. Production Process
My artist will make 1:1 clay mold, when finished clay mold,  we will take photos for your reference.
The clay mold can modify any details till you're satisfying with it. Then we go ahead to make statue.
When finished statue, also we will take photos for your reference. After you are satisfying with all, I
will arrange packing and shipment. Arturban sculpture can make large fountain in bronze, marble,
fiberglass, stainless steel. Our team will make a production plan, according to your design, budget,
delivery time, or any other service. Our final aim is to supply high quality and cost-saving sculpture
efficiently.
Send us your requirements now, we will reply to your email within 24 hours