1.Introduction of hunting dog and deer fountain
The fountain sculpture of animal struggle in Versailles is a very classic sculpture. The hunting dog and
deer fountain designed by Jacques Houzo was made in 1687.
 They are composed of fighting
animals, showing an impressive sense of reality.
 This sculpture depicts a hunting dog pressing a deer
under its body as if it were subdued.
 As the deer opens its mouth and whines, the water from the fountain
flows out of its mouth.
 The hound on his body is also barking loudly, as if to inform the owner to catch
prey. A fountain is also placed in his mouth to let water flow out of the hound's mouth.
 In each part, the
water of the victorious animals falls into the upper basin, while the water of the defeated animals falls
This hunting dog and deer animal fountain is made by the traditional wax losing method. It vividly
portrays the fierce and strong image of the hunting dog. The deer in its body has exquisite antlers, and
its legs are bent, weak and helpless. This sculpture vividly portrays the images of hunting dogs and deer,
as well as their rich psychological activities. It seems that we have seen a new battle scene. In the Palace
of Versailles, you can see four groups of such vivid scenes, and each group has very wonderful fighting
scenes. If you like this classic fountain replica sculpture or are interested in other fountain sculptures,
you can contact us at any time for more details.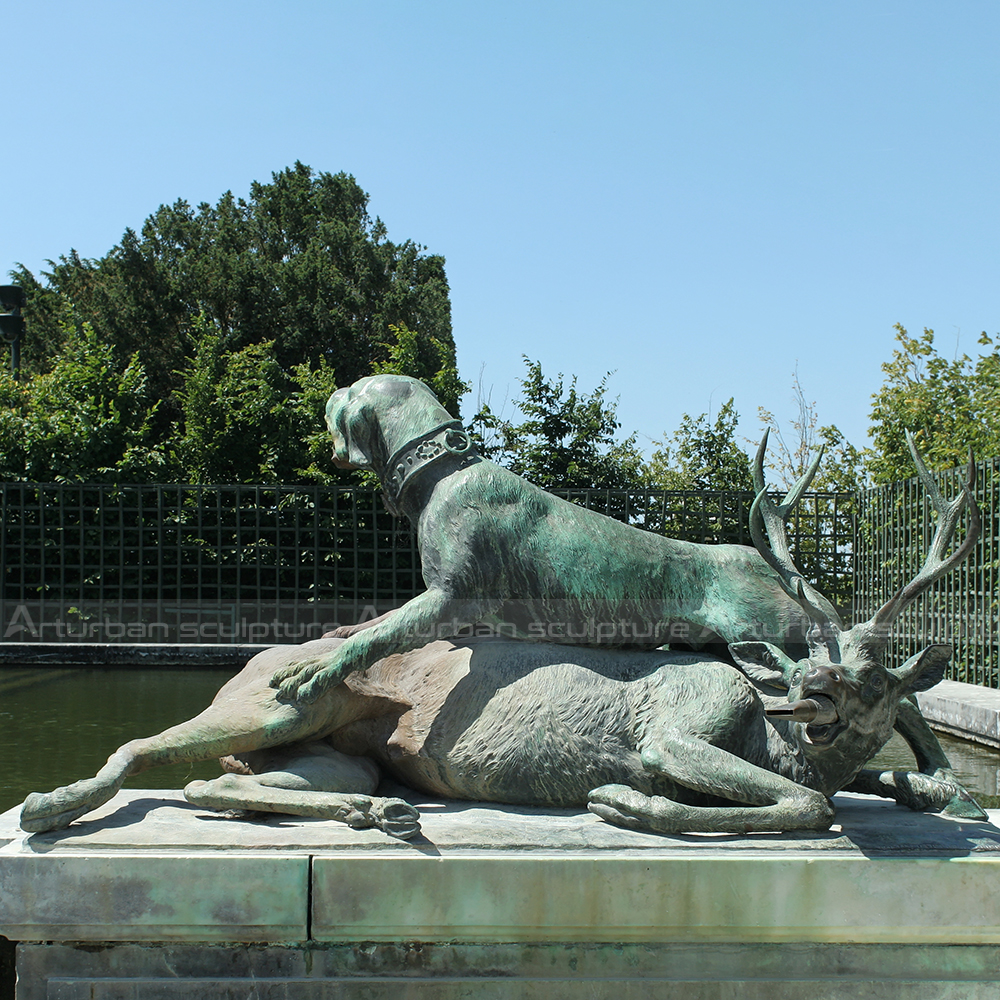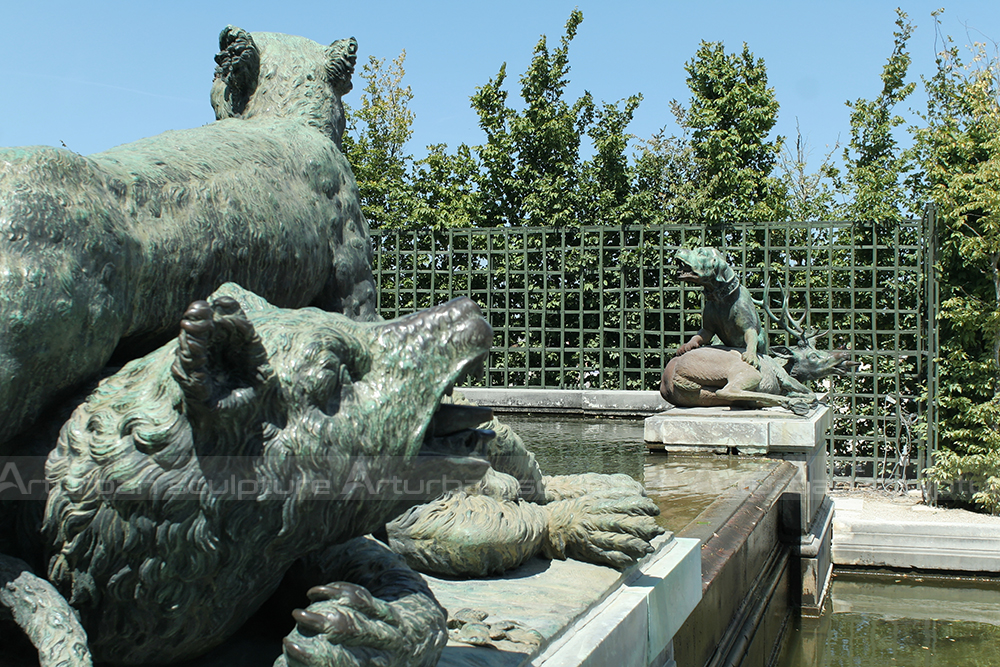 2. Production Process
My artist will make 1:1 clay mold, when finished clay mold,  we will take photos for your reference.
The clay mold can modify any details till you're satisfying with it. Then we go ahead to make statue.
When finished statue, also we will take photos for your reference. After you are satisfying with all, I
will arrange packing and shipment. Arturban sculpture can make large fountain in bronze, marble,
fiberglass, stainless steel. Our team will make a production plan, according to your design, budget,
delivery time, or any other service. Our final aim is to supply high quality and cost-saving sculpture
efficiently.
Send us your requirements now, we will reply to your email within 24 hours