1. Introduction of large outdoor giraffe statue
This large outdoor giraffe statue is eye-catching. It showcases the graceful posture and unique physical features of the giraffe. It is
presented in a lying posture, with its long neck raised high, its head beautifully curved, and its slender neck showcasing its unique
features. The tail drapes over one front leg, adding a sense of movement and balance. The details in the sculpture depict the patterns
and slender limbs of a giraffe, making it lifelike. The overall design is smooth and dynamic, giving people a feeling of lightness and
elegance.
Bronze giraffe sculptures are suitable for decoration in open outdoor spaces such as squares, parks, or large gardens. Its tall figure
and elegant posture can attract people's attention, adding a unique artistic atmosphere to the environment. Sculpture can serve as
the focal point of a landscape, creating a harmonious and peaceful atmosphere, bringing visual pleasure and spiritual tranquility to
people. At the same time, it can also be used as a public artwork, becoming one of the city's landmarks, showcasing the cultural
heritage and artistic taste of the city. Whether placed in natural environments or busy urban areas, bronze giraffe sculptures can
blend harmoniously with the surrounding environment, bringing people the enjoyment of beauty and artistic experience.
Bronze Outdoor Giraffe Sculpture are highly favored for their unique manufacturing advantages. Firstly, bronze material has weather
resistance and corrosion resistance, which can resist erosion from various natural environments and maintain the beauty and stability
of the sculpture. Secondly, bronze material has good plasticity and castability, allowing sculptors to accurately shape the details and
features of giraffes according to design needs. Bronze material can also maintain a delicate surface texture and luster, giving sculptures
a more vivid and realistic appearance. In addition, the production process of bronze giraffe sculpture requires multiple processes,
including casting, polishing, coloring, etc., to make the sculpture more visually rich and exquisite.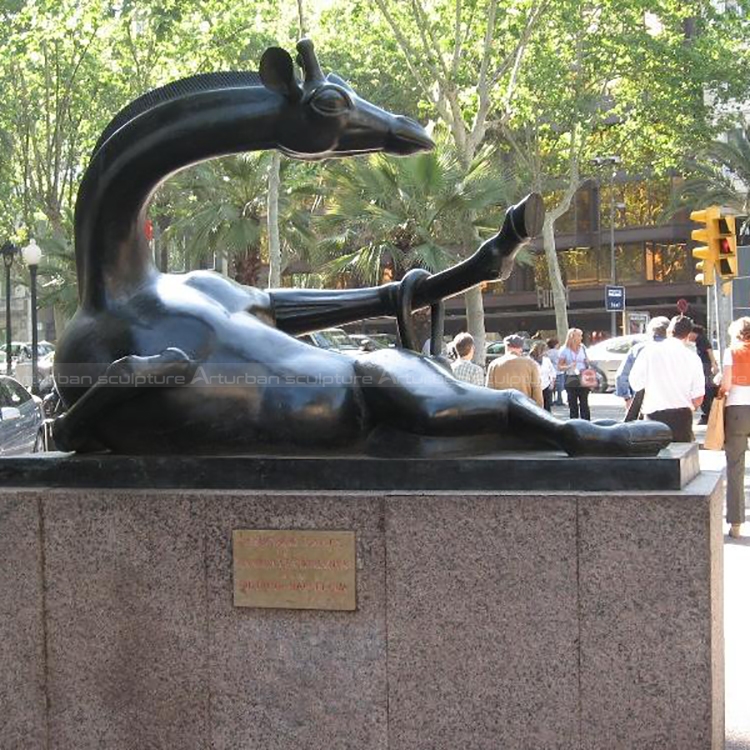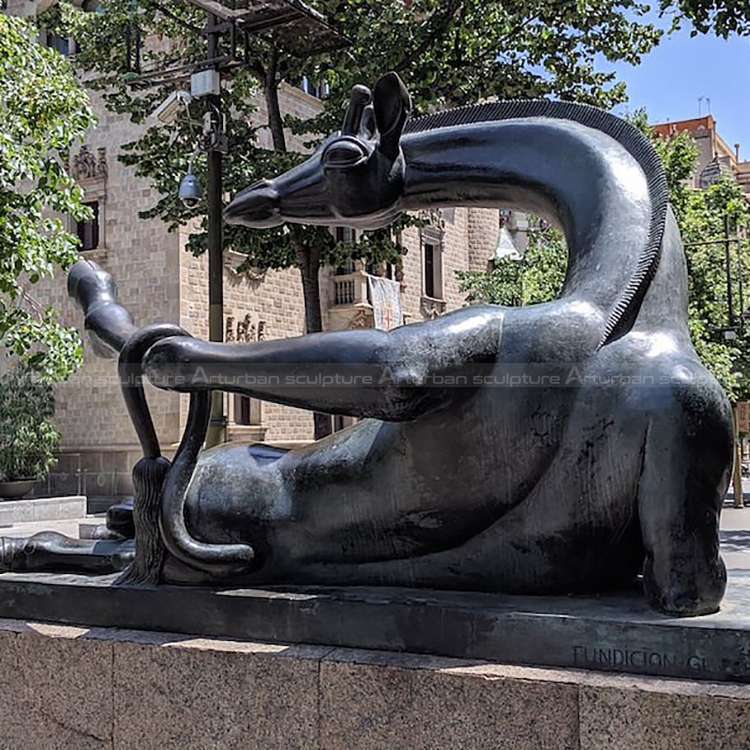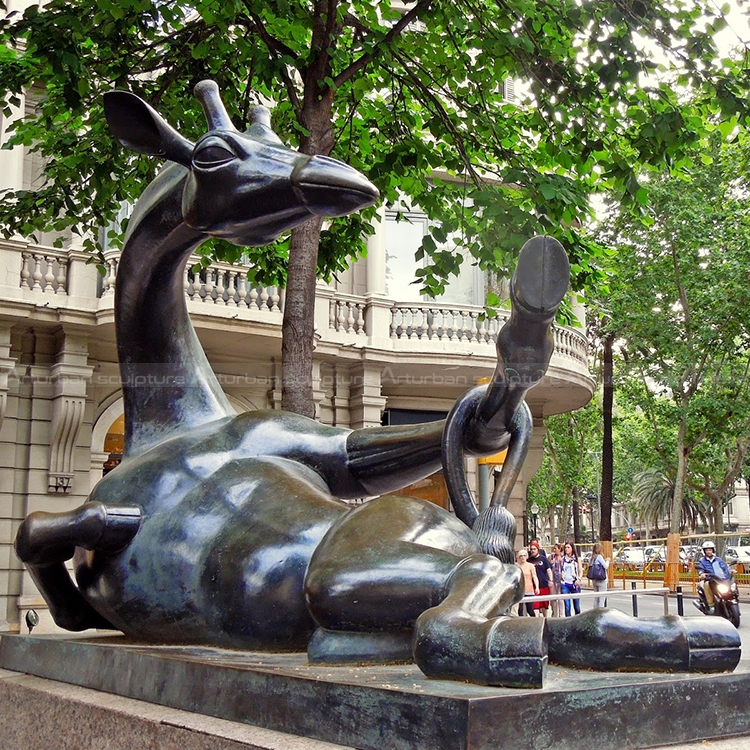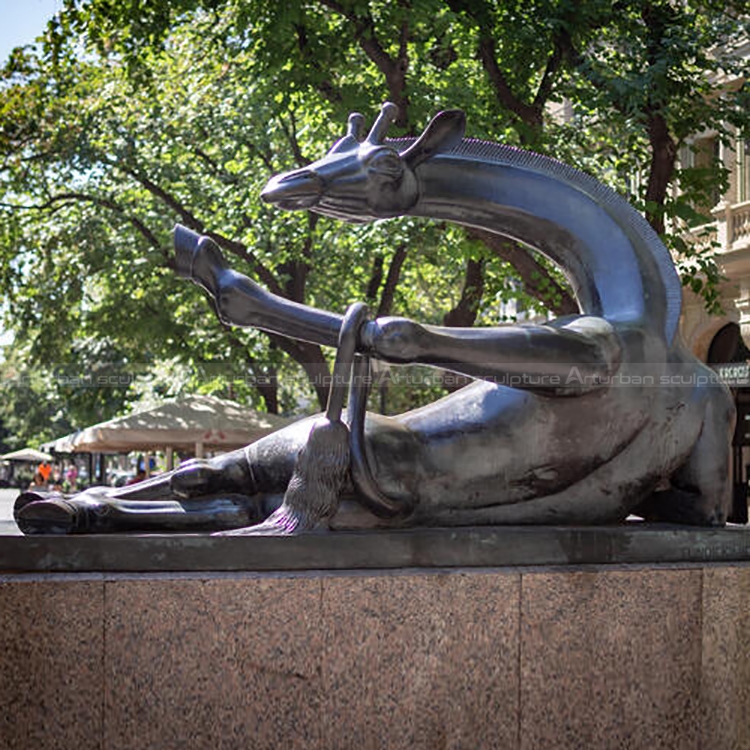 2. Production process
Step1 Design Communication:  You supply us with several photographs with dimensions.
Step 2 Project Consultation: Our team will make a production plan, according to your design, budget, delivery   time,  or any other service. Our final aim is to supply high quality and cost-saving   sculpture efficiently.
Step 3 Confirm Mold: We will make 1:1 clay or 3D mold,when finished clay mold,i will take photos for   your reference. The clay mold can modify any details till to your satisfaction.
Step 4 Carving and Polish: We will carving with natural marble according to clay mold. Then polished.
Step 5 Package: Strong wooden crate with waterproof and shockproof foam inside.
Send us your requirements now, we will reply to your email within 24 hours