1. Introduction of life size gorilla garden statue
The life size gorilla garden statue is very striking. It is made of advanced fiberglass material and has very high artistic value.
They are unique and often represent strength and indomitable will. Sitting diamond sculptures are a very popular style because
they can demonstrate the stability and firmness of the diamond. The texture on its body is very clear, demonstrating the
craftsmanship and superb craftsmanship of the craftsman. The hands and face of King Kong are very expressive, conveying his
will and strength. These sculptures can be used as indoor or outdoor decorations, such as gardens, museums, or offices. They not
only add atmosphere to the space, but also bring elegance and unique artistic styles.
The advantages of making Outdoor Gorilla Statue are mainly reflected in the following aspects: durability: gorilla sculptures are made
of fiberglass material, which has characteristics such as corrosion resistance, wear resistance.  They can be used for a long time in
outdoor environments without being damaged. Artistic: The production process of sculpture requires multiple processes, including
carving, casting, polishing, etc., with a high degree of artistic and ornamental value. Customizability: gorilla sculptures can be customized
according to customer needs, including different shapes, sizes, materials, etc., to meet different occasions and needs.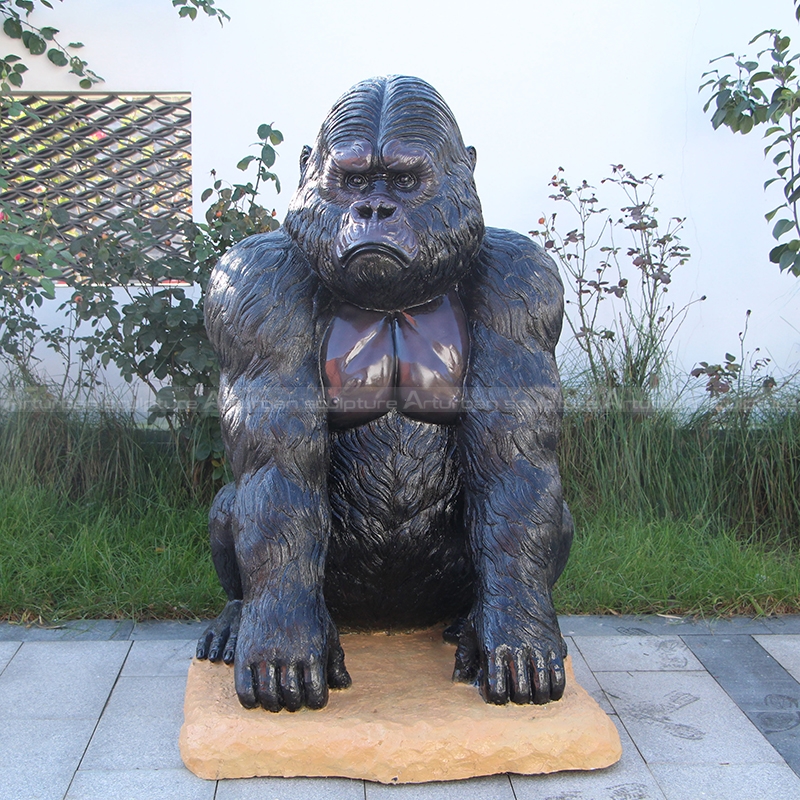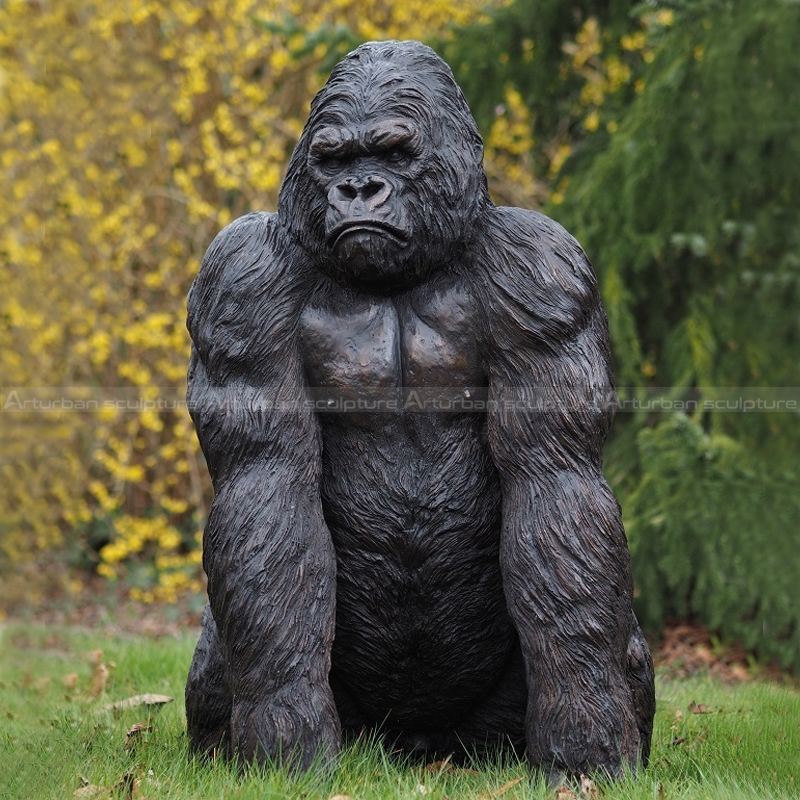 2. Production process
Step1 Design Communication:  You supply us with several photographs with dimensions.
Step 2 Project Consultation: Our team will make a production plan, according to your design, budget, delivery time,
or any other service. Our final aim is to supply high quality and cost-saving   sculpture efficiently.
Step 3 Confirm Mold: We will make 1:1 clay or 3D mold,when finished clay mold,i will take photos for   your reference.
The clay mold can modify any details till to your satisfaction.
Step 4 Carving and Polish: We will carving with natural marble according to clay mold. Then polished.
Step 5 Package: Strong wooden crate with waterproof and shockproof foam inside.
Send us your requirements now, we will reply to your email within 24 hours