1.Introduction of da vinci horse statue
This is the famous Da Vinci horse statue. This large horse sculpture was started by Da Vinci in 1482 committed by Ludovico Sforza, Duke of Milan, but it was not completed. Five centuries later, Charles Dent, an American pilot, carved the sculpture. Dent died in 1994 and commissioned Nina Arkham, a Japanese American sculptor, to carve the sculpture. Finally, it was officially announced on September 10, 1999. It can be said that this horse sculpture is a very bumpy art sculpture. After being made by many artists, it finally successfully displayed Leonardo da Vinci's horse in front of the world.
The Da Vinci's horse sculpture is a large handsome horse raises the front leg and whinny, as if it was using its voice to tell the people under its feet that it would put down its huge hoof and let the people below leave quickly, otherwise they may be trampled under its feet, which is very interesting and funny. This sculpture has exquisite hair, handsome horsetail, strong muscles and thick horseshoes, which are very realistic. We have professional sculptors who use the traditional "lost wax" casting method to capture accurate details. We have a deep understanding and study on bronze horse sculpture, will highly restores the form and artistic characteristics of horses. If you are a lover of life size horse statue, you can always contact us for more details.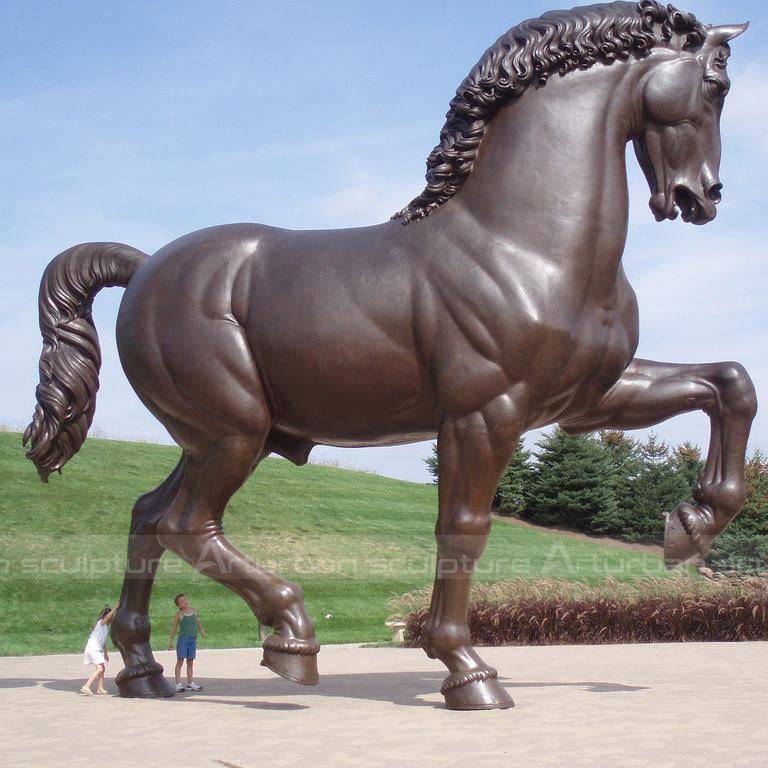 2. Production Process of da vinci horse statue
My artist will make 1:1 clay mold, when finished clay mold,  we will take photos for your reference, the clay mold can modify any details till to your satisfication with it. Then we go ahead to make statue, when finished statue, also we will take photos for your reference, after your satisfication, I will arrange packing and shipment. Arturban sculpture can make large horse statue in bronze, marble, fiberglass, stainless steel. Our team will make a production plan, according to your design, budget, delivery time, or any other service. Our final aim is to supply high quality and cost-saving sculpture efficiently.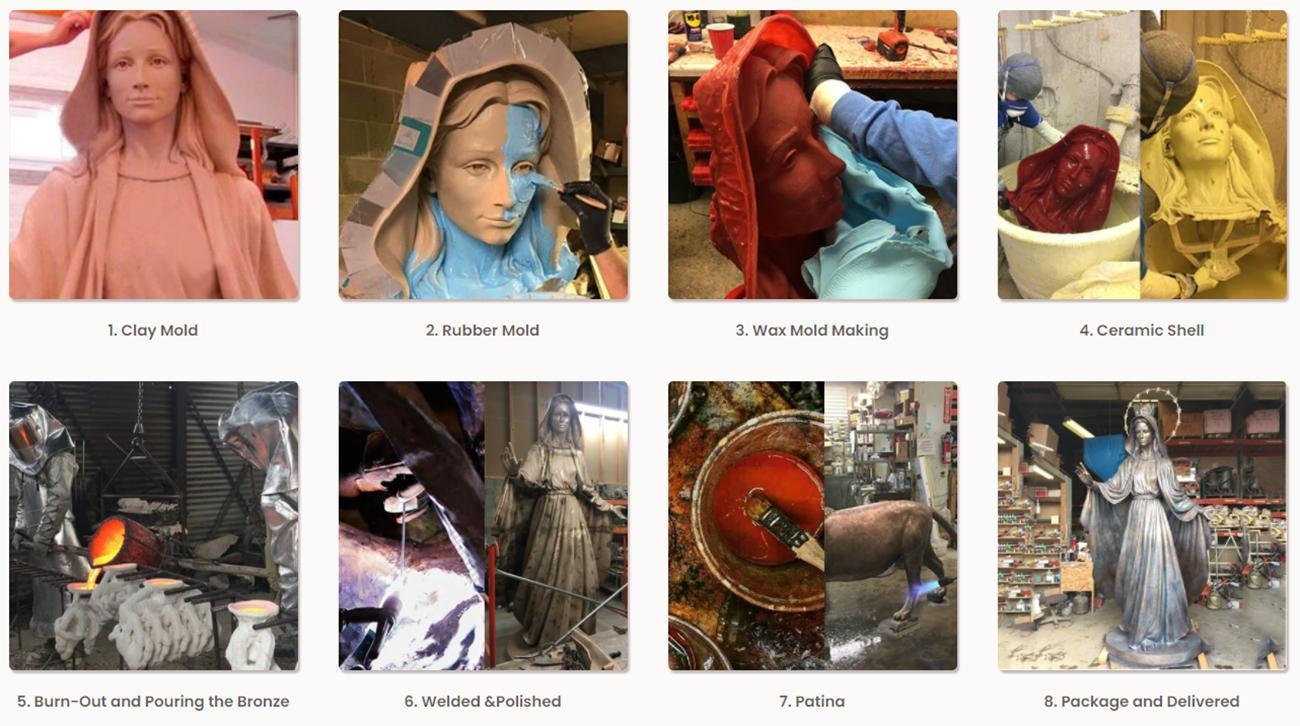 Send us your requirements now, we will reply to your email within 24 hours