1.Introduction of horse bust statue
This is the horse bust statue. The modeling characteristics of bronze abstract horse sculpture are mainly
reflected in its artistic style. This sculpture only retains the front body and legs of the horse, and through
simplification and geometric techniques, the running posture of the horse is vividly displayed, forming a
highly fluid artistic form. At the same time, the use of bronze material endows the sculpture with a simple
and dignified temperament, complementing the abstract artistic style.
Abstract bronze horse sculptures have a wide range of decorative effects. On the one hand, it can become
an indoor or outdoor decoration, and its simple and lively lines and three-dimensional sense make it very
eye-catching visually, adding vitality and artistic atmosphere to the space. On the other hand, it can also be
used for cultural displays or as a commercial gift. Bronze abstract horse sculpture has unique artistic value
and can express admiration for traditional culture, therefore it is widely loved by people.
The advantage of creating abstract bronze horse sculptures lies in the uniqueness of their craftsmanship.
Bronze material has good toughness and plasticity, making it very suitable for making sculptures. During
the production process, the producer can design and carve according to their own creativity and aesthetic
sense, forming a unique artistic style. In addition, bronze material has high corrosion and oxidation
resistance, so the service life of abstract bronze horse sculptures is very long. Even if placed outdoors, they
will not be oxidized or corroded by the environment, and have good stability and durability.
In summary, bronze abstract horse sculpture, as a type of sculpture with a strong artistic atmosphere, has
outstanding modeling characteristics, decorative effects, and production advantages. Therefore, it is a piece
of art worth collecting and appreciating, and is also suitable for indoor and outdoor decoration and cultural
display.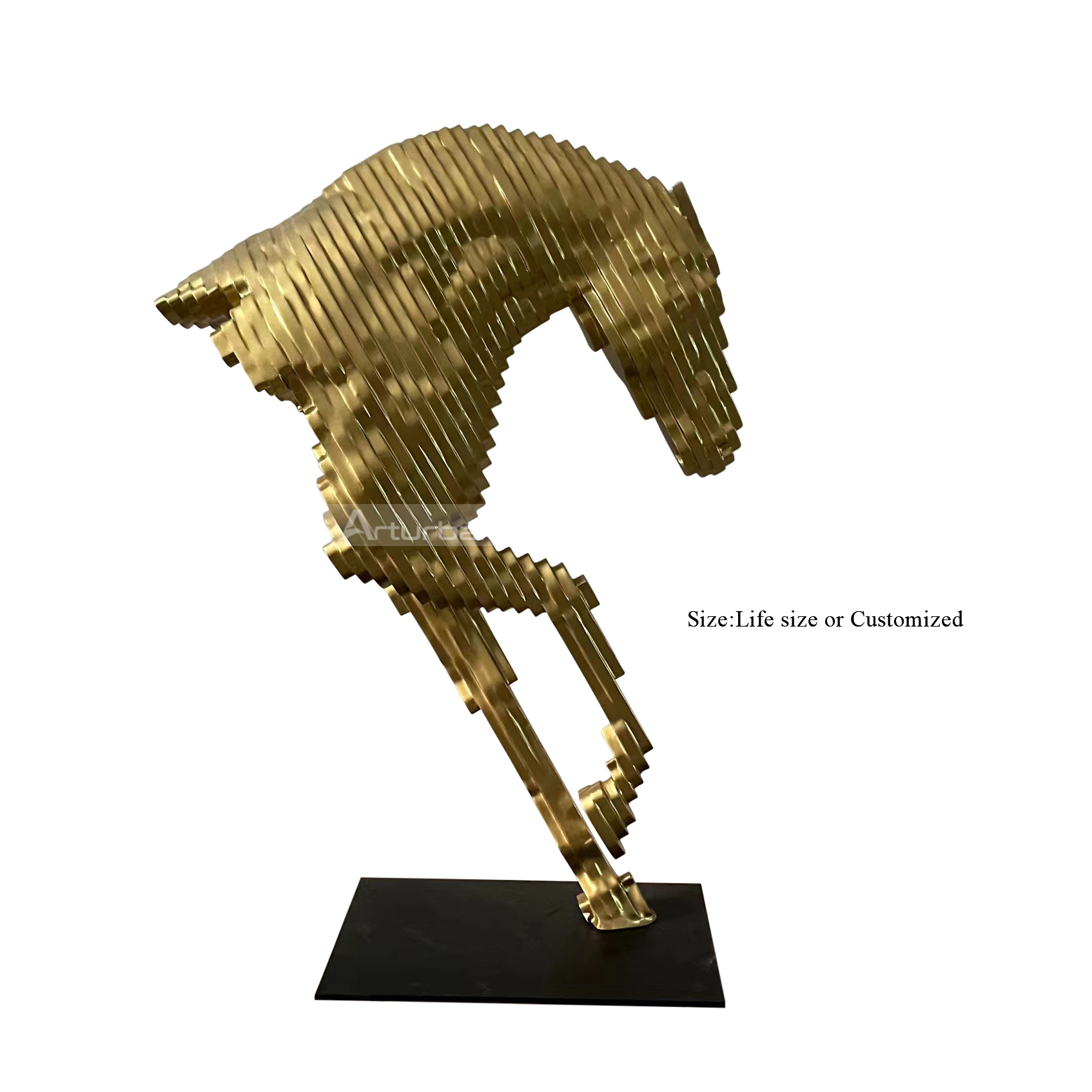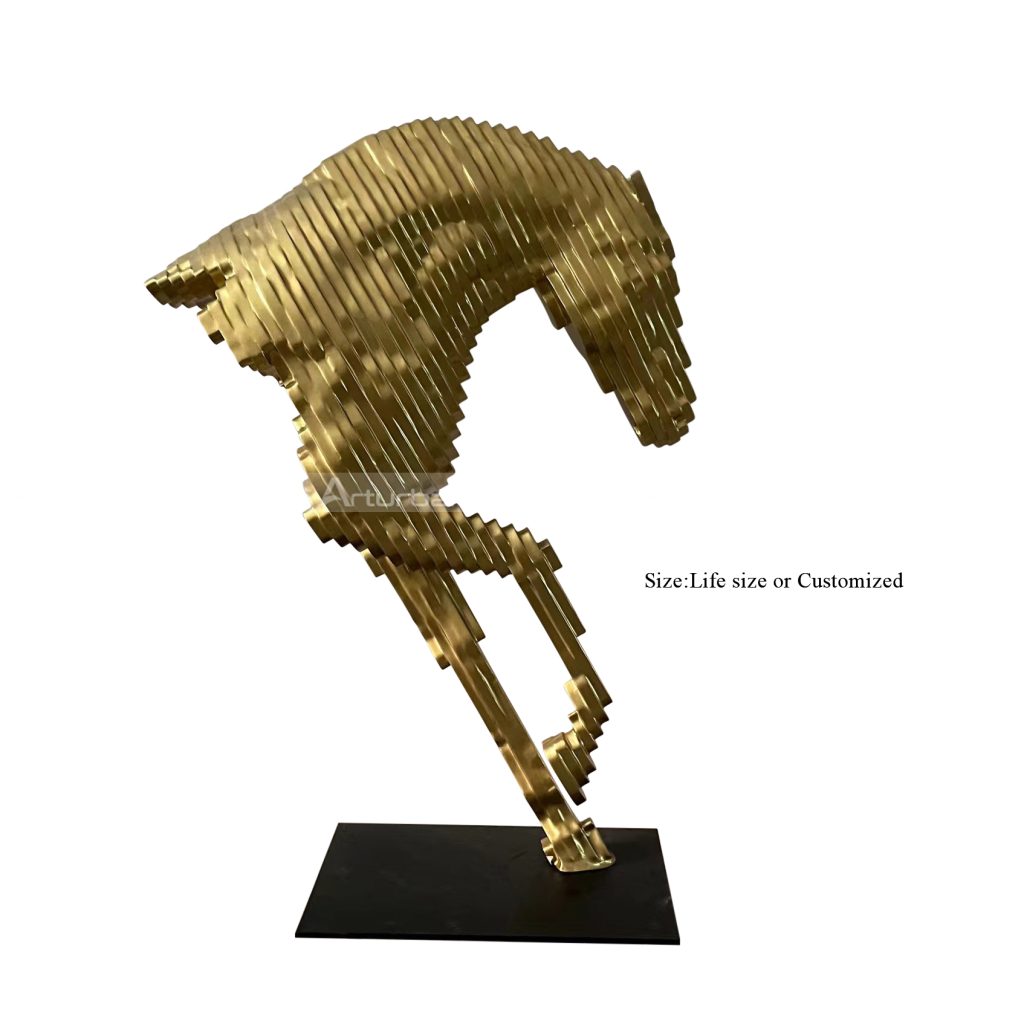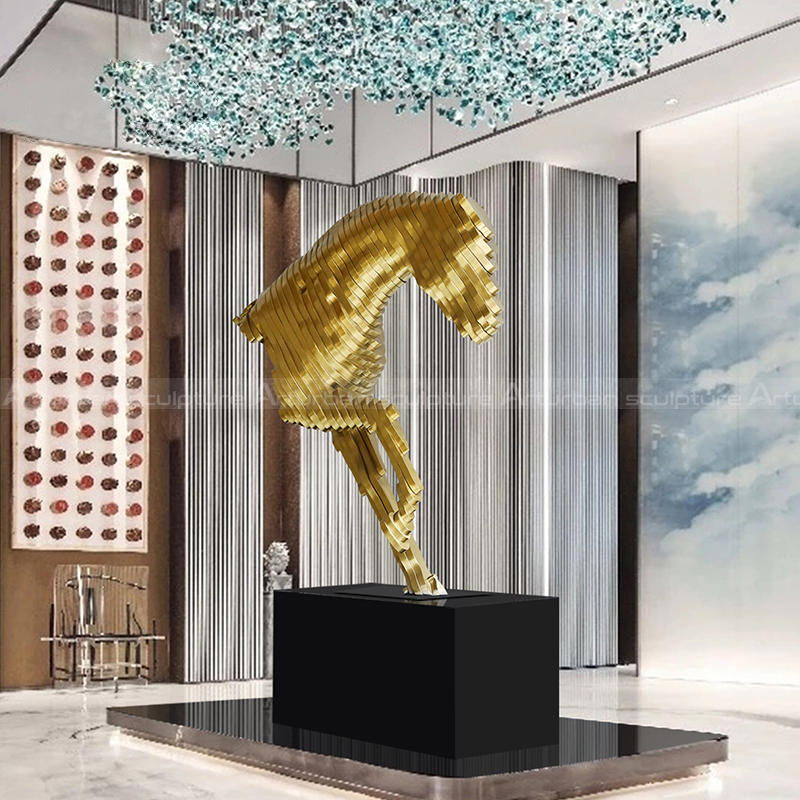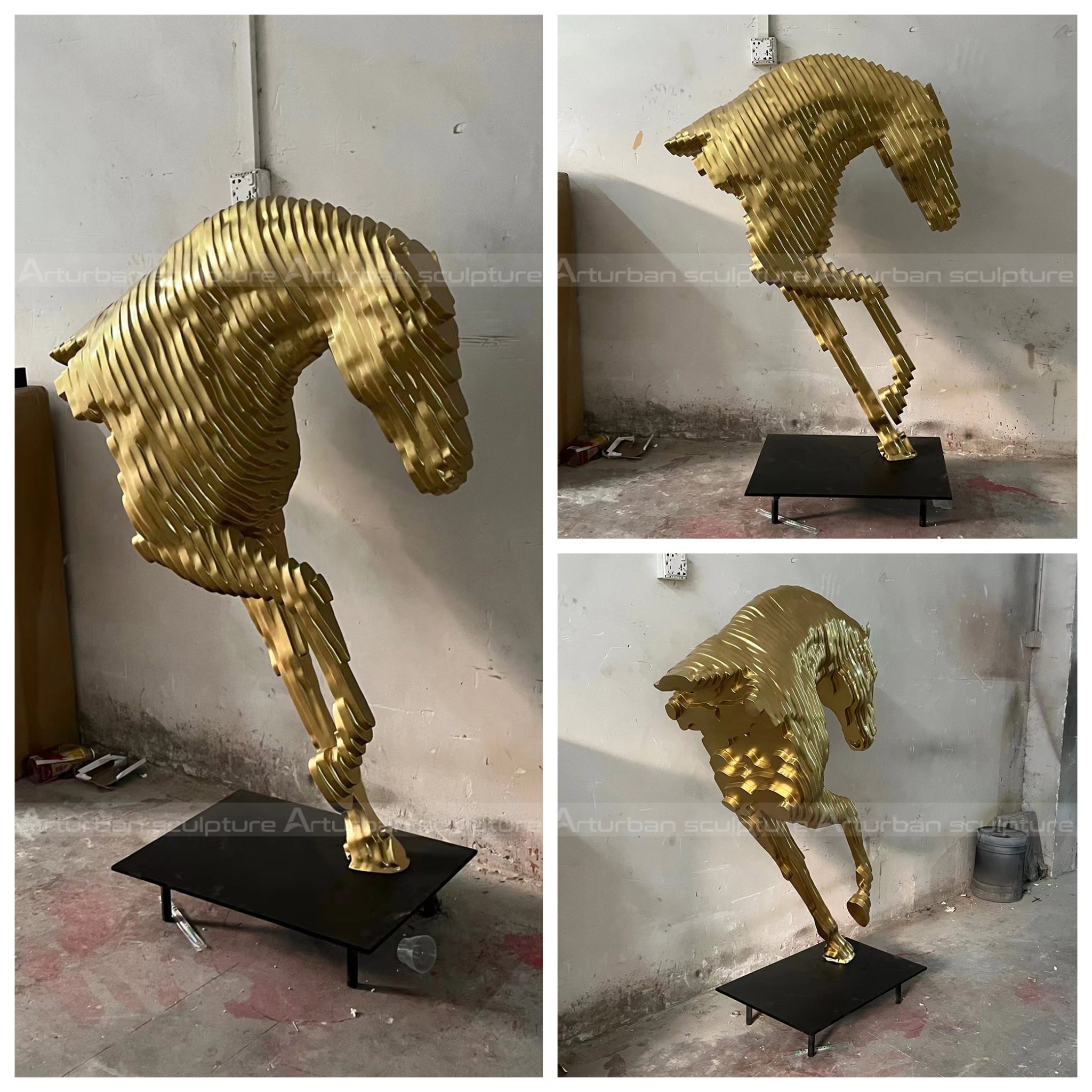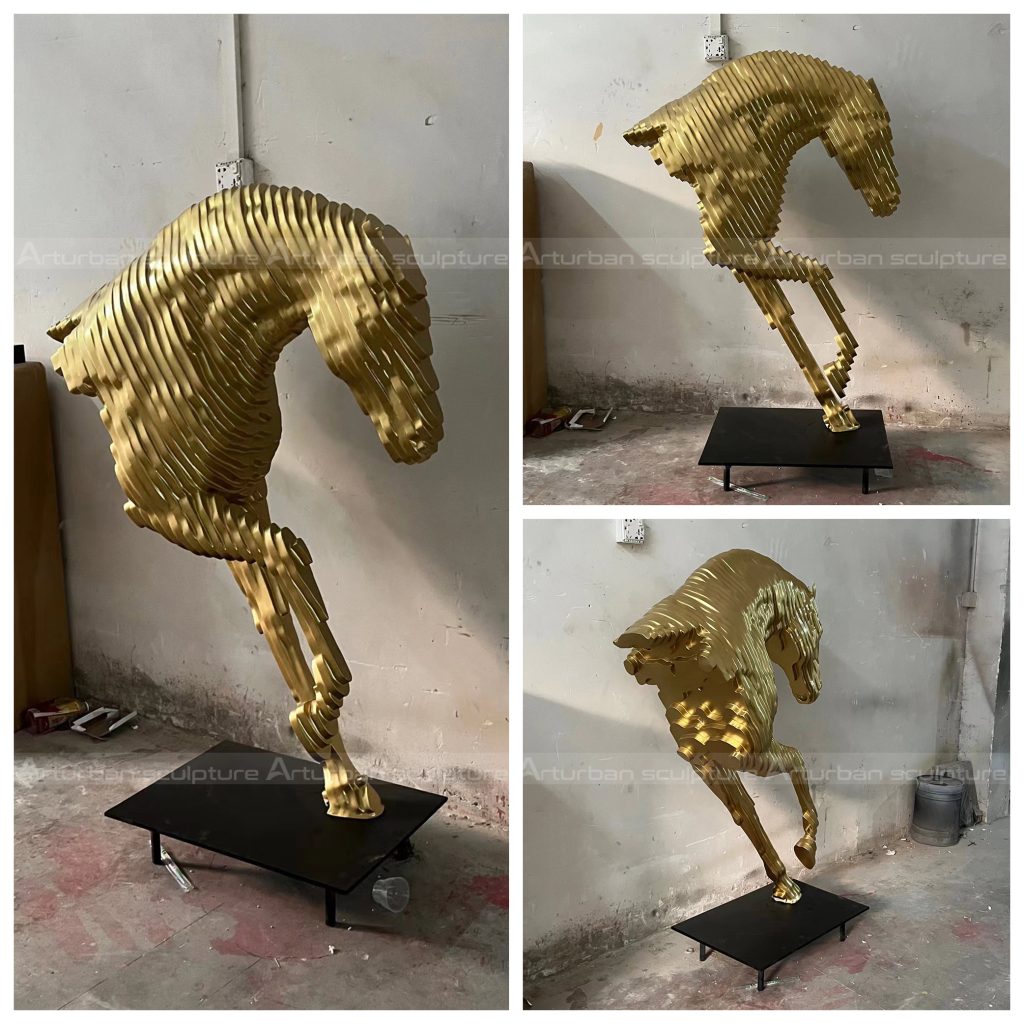 2. Production Process of horse bust statue
Step1 Design Communication:  You supply us with several photographs with dimensions.
Step 2 Project Consultation: Our team will make a production plan, according to your design, budget,
delivery  time,  or any other service. Our final aim is to supply high quality and cost-saving   sculpture efficiently.
Step 3 Confirm Mold: We will make 1:1 clay or 3D mold,when finished clay mold,i will take photos for your
reference. The clay mold can modify any details till to your satisfaction.
Step 4 Carving and Polish: We will carving with natural marble according to clay mold. Then polished.
Step 5 Package: Strong wooden crate with waterproof and shockproof foam inside.
Send us your requirements now, we will reply to your email within 24 hours