1.Introduction of life size fiberglass horse for sale
This life size fiberglass horse for sale is creative. The horse stood with its head lowered at once, as if leisurely enjoying
the delicious forage. Its body perfectly displays the beauty of the horse's lines, with a smooth surface and exquisite details,
making it breathtaking. This white horse has a magnificent and elegant appearance, giving people a sense of tranquility
and elegance.
It stands there, like a piece of art, allowing people to stop and appreciate. Such sculptures can not only be placed outdoors,
such as parks, squares, gardens, etc., but also indoors, such as hotels, villas, exhibition halls, etc. Its existence not only
enhances aesthetics, but also creates a harmonious atmosphere. It can become a landmark building of the venue, leaving
a deep impression on tourists.
The advantage of making fiberglass horse sculptures is that they have strong durability and adaptability. Fiberglass reinforced
plastic is a reinforced fiber material that can withstand various weather and environmental conditions. It can resist phenomena
such as ultraviolet radiation, corrosion, and wear, ensuring that the sculpture maintains its original appearance for a long time.
In addition, fiberglass can be manufactured in various colors and shapes, so it can be customized according to customer needs
and requirements.
Overall, fiberglass Life Size Horse Sculpture is a highly valuable and decorative artwork. Its lifelike and exquisite details make it
a favorite among collectors and horse enthusiasts. Its durability and adaptability make it an ideal indoor and outdoor decoration
that can be used for decoration in public and private areas.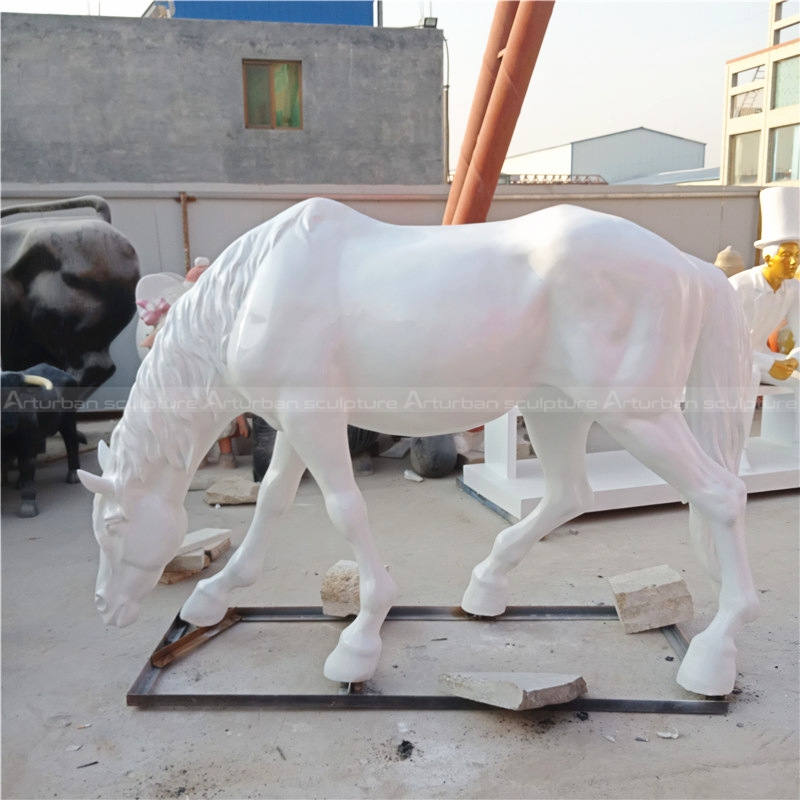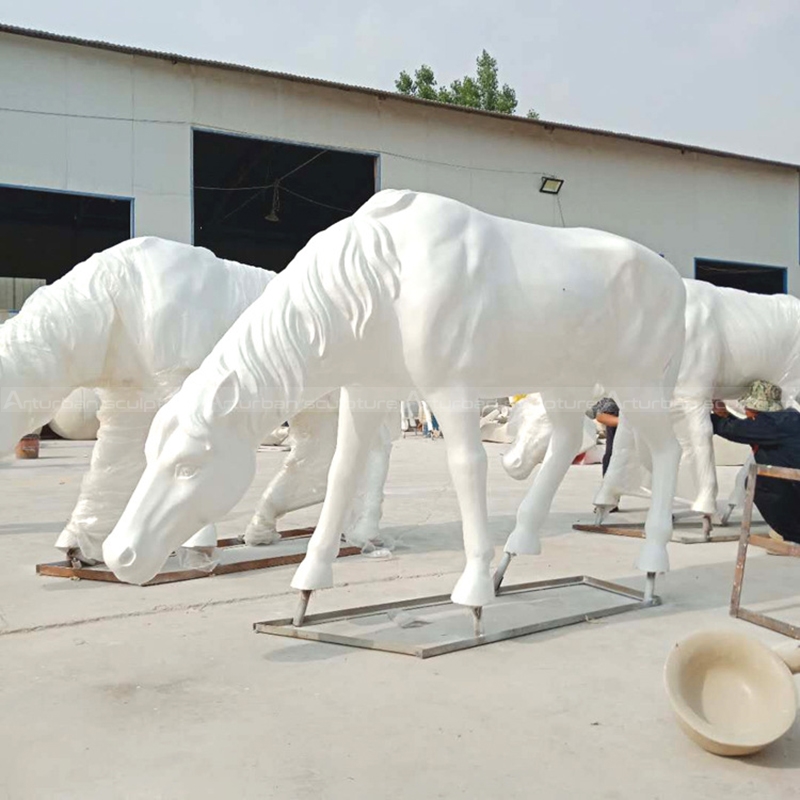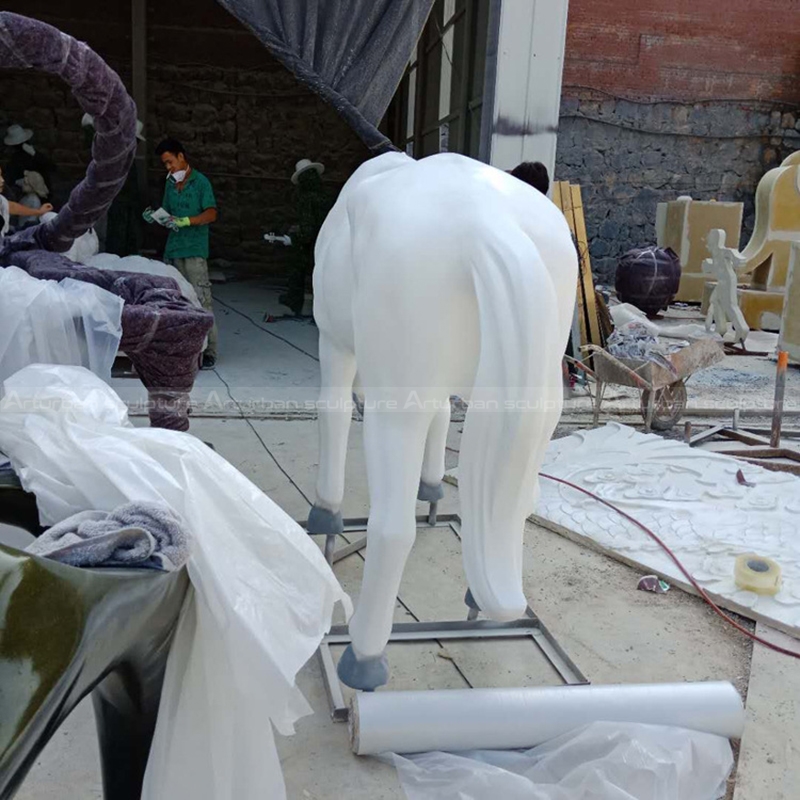 2. Production Process of life size fiberglass horse for sale
Step1 Design Communication:  You supply us with several photographs with dimensions.
Step 2 Project Consultation: Our team will make a production plan, according to your design, budget,
delivery  time,  or any other service. Our final aim is to supply high quality and cost-saving   sculpture efficiently.
Step 3 Confirm Mold: We will make 1:1 clay or 3D mold,when finished clay mold,i will take photos for your
reference. The clay mold can modify any details till to your satisfaction.
Step 4 Carving and Polish: We will carving with natural marble according to clay mold. Then polished.
Step 5 Package: Strong wooden crate with waterproof and shockproof foam inside.
Send us your requirements now, we will reply to your email within 24 hours