1.Introduction of outdoor horse water fountain
This outdoor horse water fountain is loved by many people. The white Pegasus symbolizes purity and victory. It
is snow-white and looks very beautiful, just like a real horse. It has a strong decorative effect. The holy color forms
its unique artistic vision and becomes the soul of decoration. It gives people the enjoyment of beauty, makes
people feel happy and relaxed, and cultivates their sentiment. When the water sprays from its mouth, the flying
horse seems to be alive, and its momentum is full of power and momentum. Its white shape will be a garden, and
the courtyard is a very sacred existence, which can make people feel relaxed physically and mentally.
This outdoor horse water fountain is made of brass, which shows our sculptors' rich carving skills, vividly
demonstrates the characteristics of horses, and vividly represents the characteristics and actions of horses. Whether
this fountain sculpture is placed in outdoor places such as parks or courtyards, its modest and elegant posture also
shows the owner's self-restraint. Its unique design will make it a focus like existence. If you like this beautiful flying
horse statue water fountain, you can contact us at any time for more details.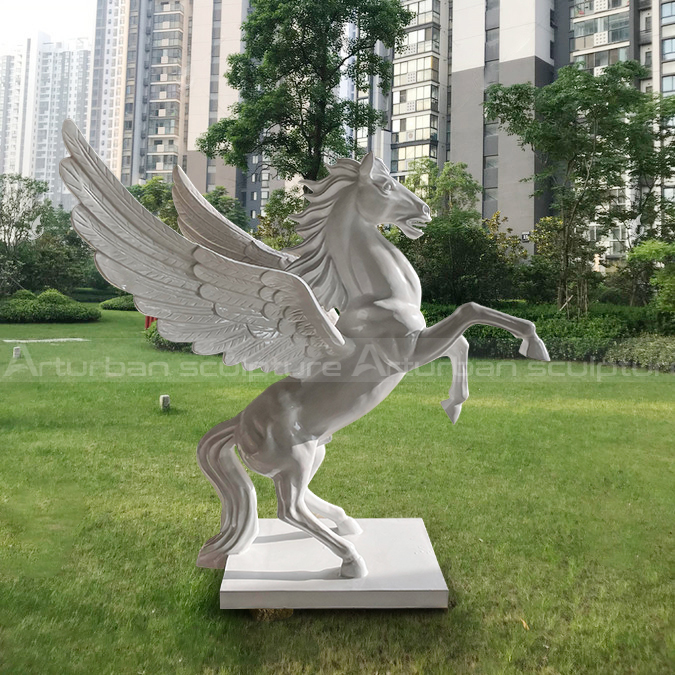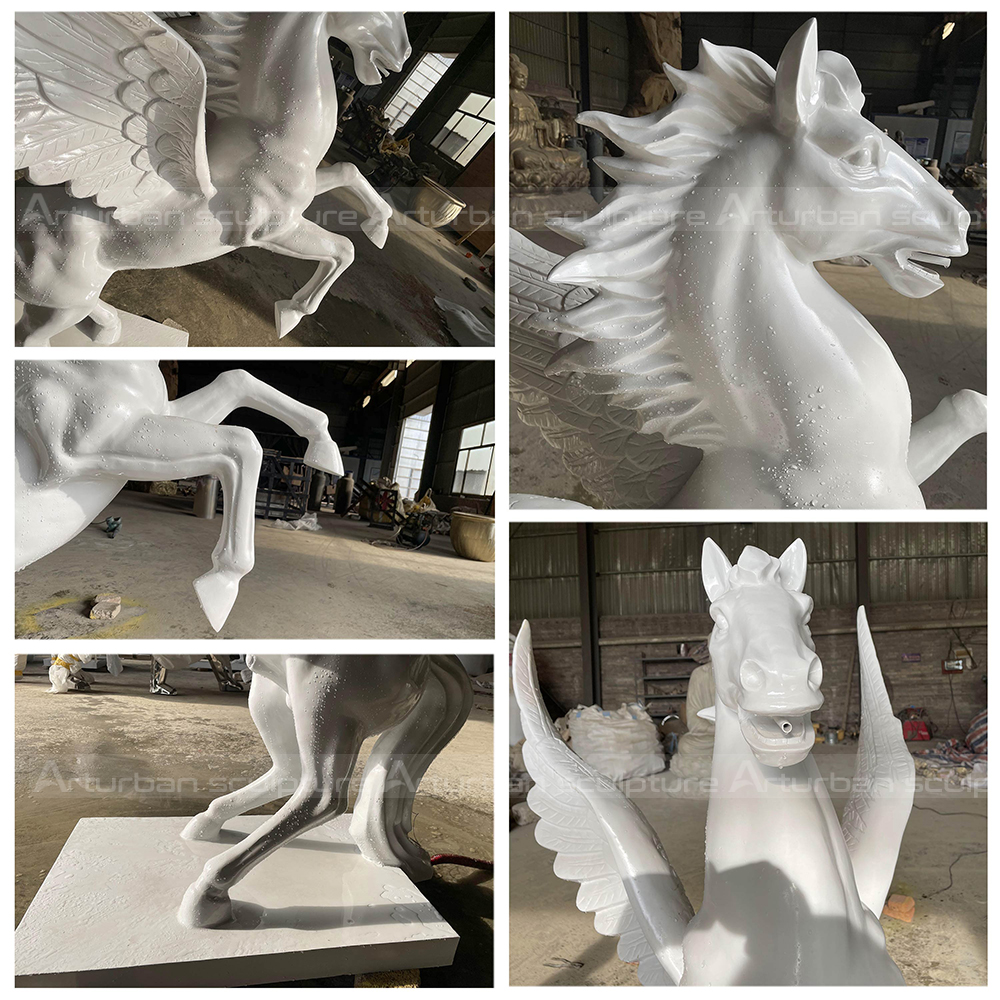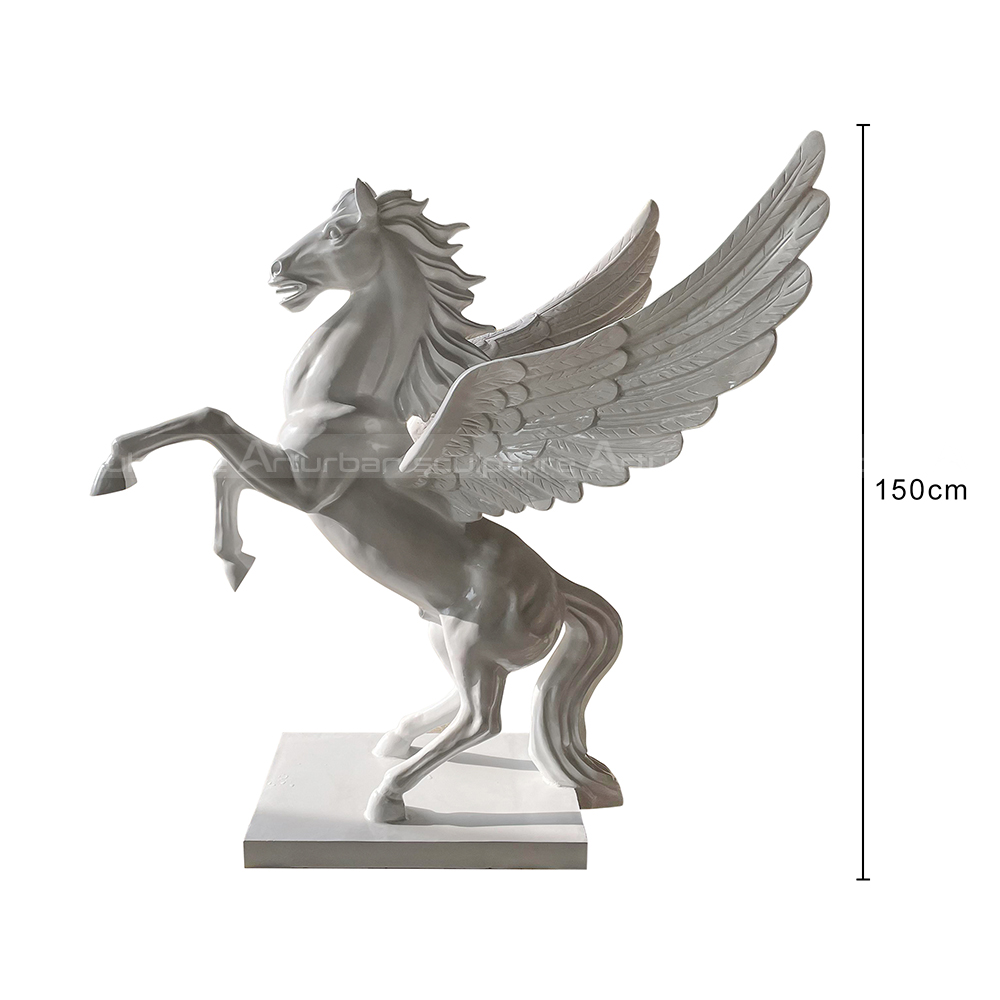 2. Production Process
My artist will make 1:1 clay mold, when finished clay mold,  we will take photos for your reference.
The clay mold can modify any details till you're satisfying with it. Then we go ahead to make statue.
When finished statue, also we will take photos for your reference. After you are satisfying with all, I
will arrange packing and shipment. Arturban sculpture can make large fountain in bronze, marble,
fiberglass, stainless steel. Our team will make a production plan, according to your design, budget,
delivery time, or any other service. Our final aim is to supply high quality and cost-saving sculpture
efficiently.
Send us your requirements now, we will reply to your email within 24 hours