1.Introduction of war horse sculpture
The bronze war horse sculpture is very realistic. The sculpture shows the heroic deeds of this Mongolian mare in the United States
Marine Corps during the Korean War. The horse is tall and majestic, with a resolute and resolute expression. She carries a huge
responsibility, transporting ammunition for the Marine Corps, rushing back and forth in the midst of war, and faithfully fulfilling her
mission. In the Battle of Vegas Outpost, recklessly demonstrated extraordinary courage and perseverance, completing 51 dangerous
journeys and selflessly providing support to frontline soldiers. Even if she was injured, she didn't slow down and continued to fight.
The dedication and heroic behavior of this little mare earned the respect and respect of the Marine Corps. She was promoted to sergeant
and received two Purple Hearts and other military honors. The bronze horse sculpture portrays the story of recklessness, allowing people
to remember and praise her heroic deeds in battle and throughout the war, while also symbolizing the spirit of courage, loyalty, and selfless
dedication. This sculpture conveys a deep respect and gratitude to the viewer, inspiring people to pursue excellence and bravely face the
challenges of life.
Life Size Horse Sculpture, with its majestic and heroic image, has become a unique charm in decorating places. It showcases the strength,
courage, and fighting spirit of horses, adding a sense of majesty and grandeur to the space. This type of sculpture can be used for decoration
in public squares, military monuments, or courtyards, attracting people's attention and respect.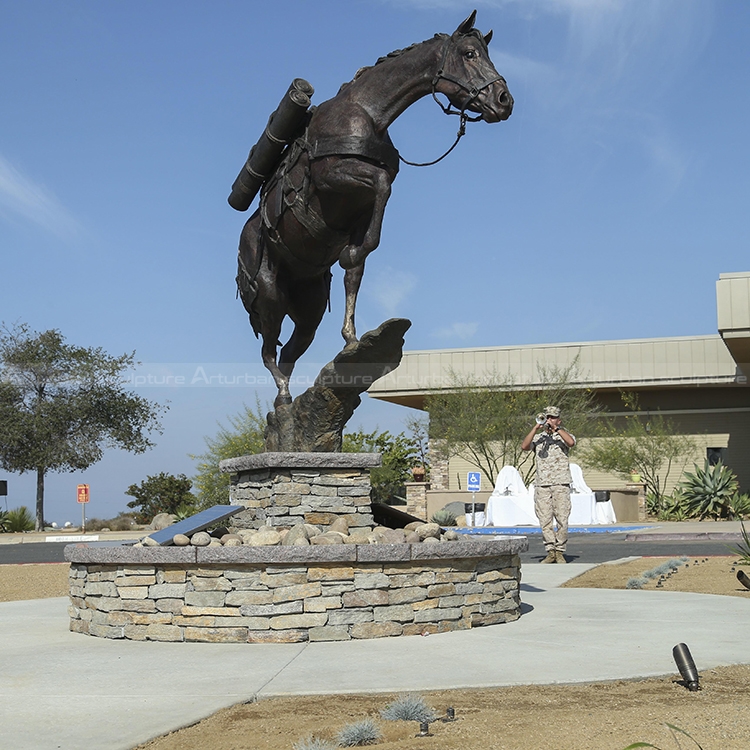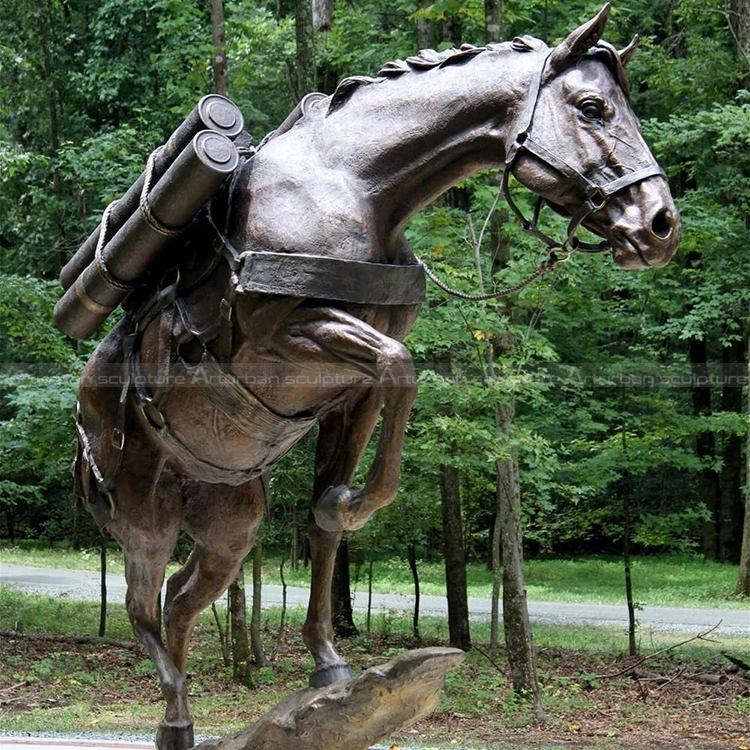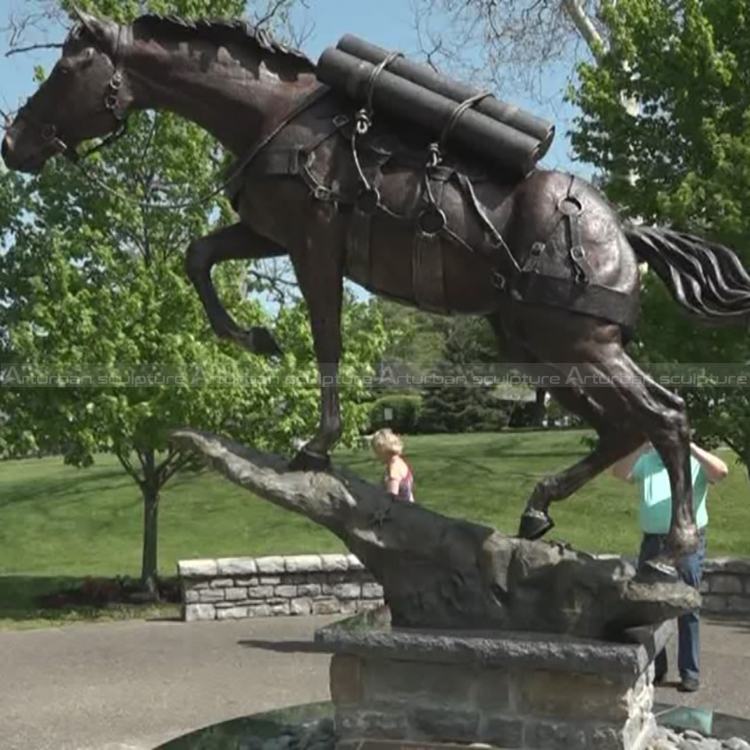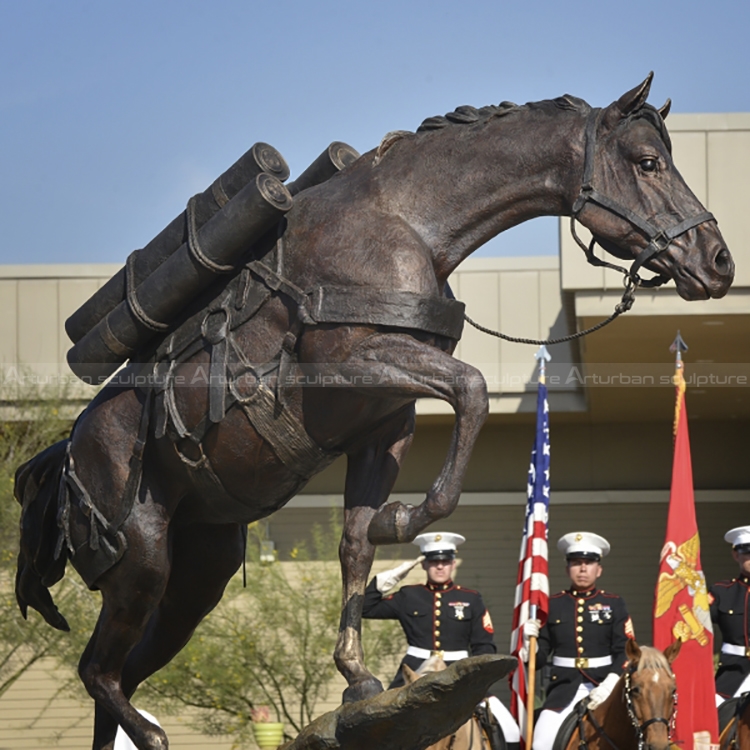 2. Production Process of war horse sculpture
My artist will make 1:1 clay mold, when finished clay mold,  we will take photos for your reference, the clay mold can
modify any details till to your satisfaction with it. Then we go ahead to make statue, when finished statue, also we will
take photos for your reference, after your satisfaction, I will arrange packing and shipment. Arturban sculpture can
make large horse statue in bronze, marble, fiberglass, stainless steel. Our team will make a production plan, according
to your design, budget, delivery time, or any other service. Our final aim is to supply high quality and cost-saving sculpture
efficiently.
Send us your requirements now, we will reply to your email within 24 hours