1.Introduction of winged horse statue
The winged horse statue is an amazing work of art. The details of the stainless steel Pegasus are meticulously crafted.
Its body lines are smooth, and the wrinkles on its wings and the details of its feathers are all exquisitely crafted. The
front legs are raised, as if ready to take off at any time, and the raising of the tail also increases the sense of movement.
Overall, it gives people a feeling of lightness, freedom, and flight, showcasing human imagination and creativity.
Stainless steel Pegasus sculpture is a highly decorative artwork that can be used in various occasions, such as public
squares, gardens, interior decoration, etc. The installation of stainless steel Pegasus sculptures in public places allows
people to appreciate beautiful sculptures while also experiencing the spiritual connotations of freedom and beauty,
thereby enhancing the cultural connotation of the city. In gardens, stainless steel Pegasus sculptures can be used as
landscape embellishments, making the entire garden more vivid and interesting, attracting tourists' attention. In
addition, the exquisite production and high-quality materials of stainless steel Pegasus sculptures make them a
high-end interior decoration that can be placed in luxury hotels, shopping malls, office buildings, and other places,
enhancing the overall quality and cultural connotation of the space.
The advantages of making stainless steel Pegasus sculptures cannot be ignored. Compared to traditional materials,
stainless steel has better corrosion resistance, oxidation resistance, and high temperature resistance, is less prone
to rusting, and is more durable. During the production process, stainless steel has strong plasticity and processability,
allowing for various details to be created according to the designer's requirements. At the same time, the production
of stainless steel sculptures is also more environmentally friendly, as they can be recycled and reused without causing
pollution to the environment.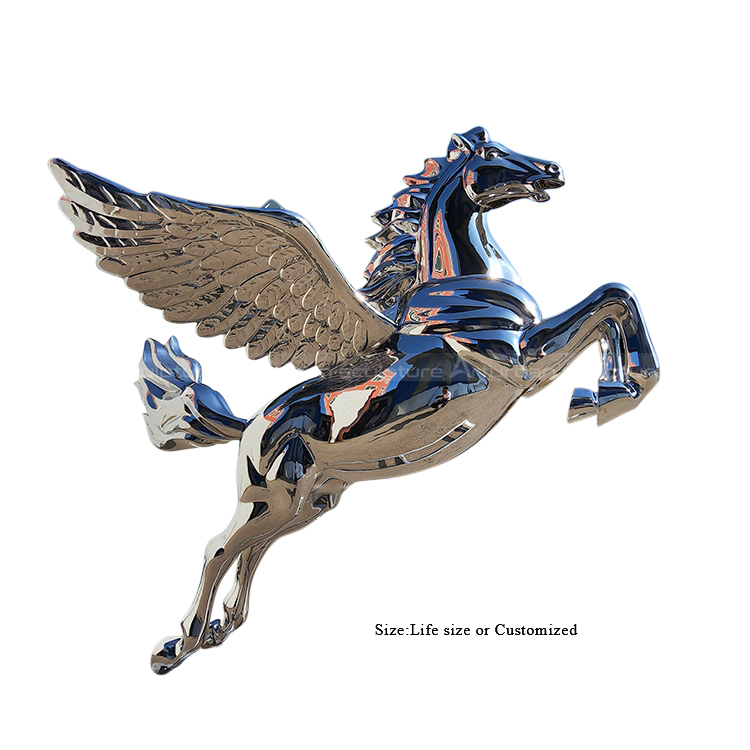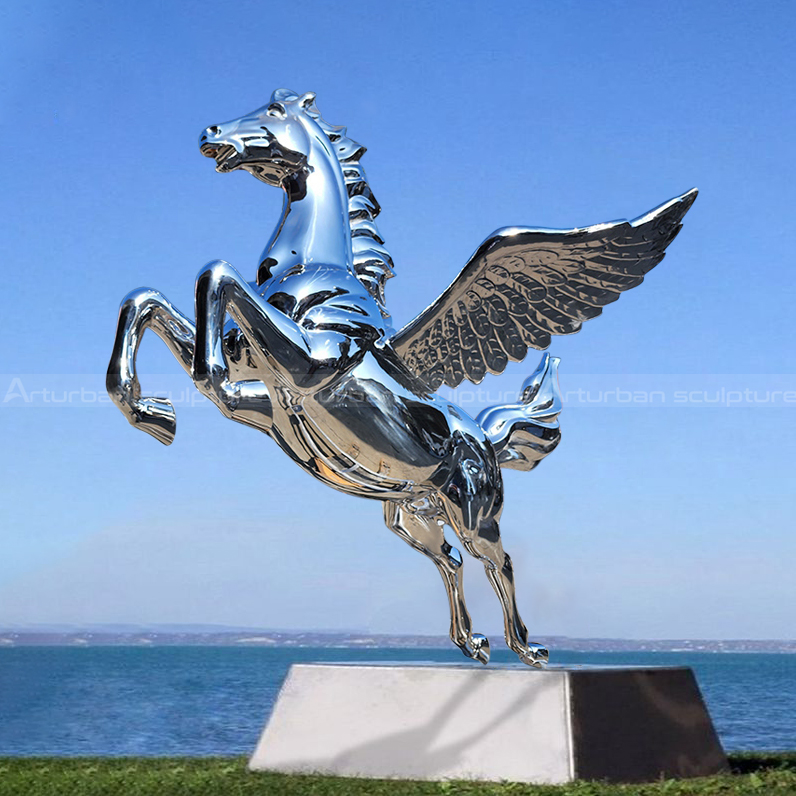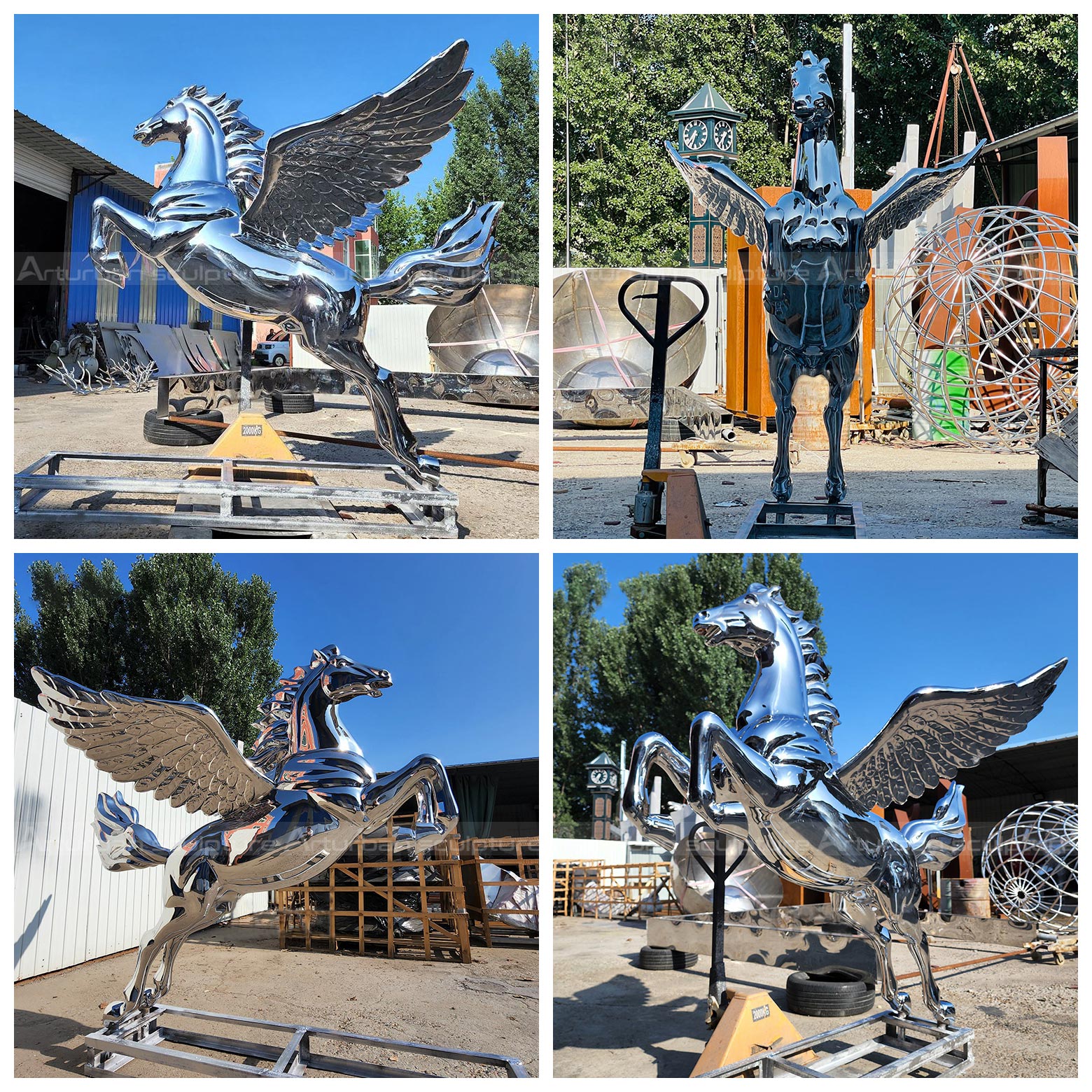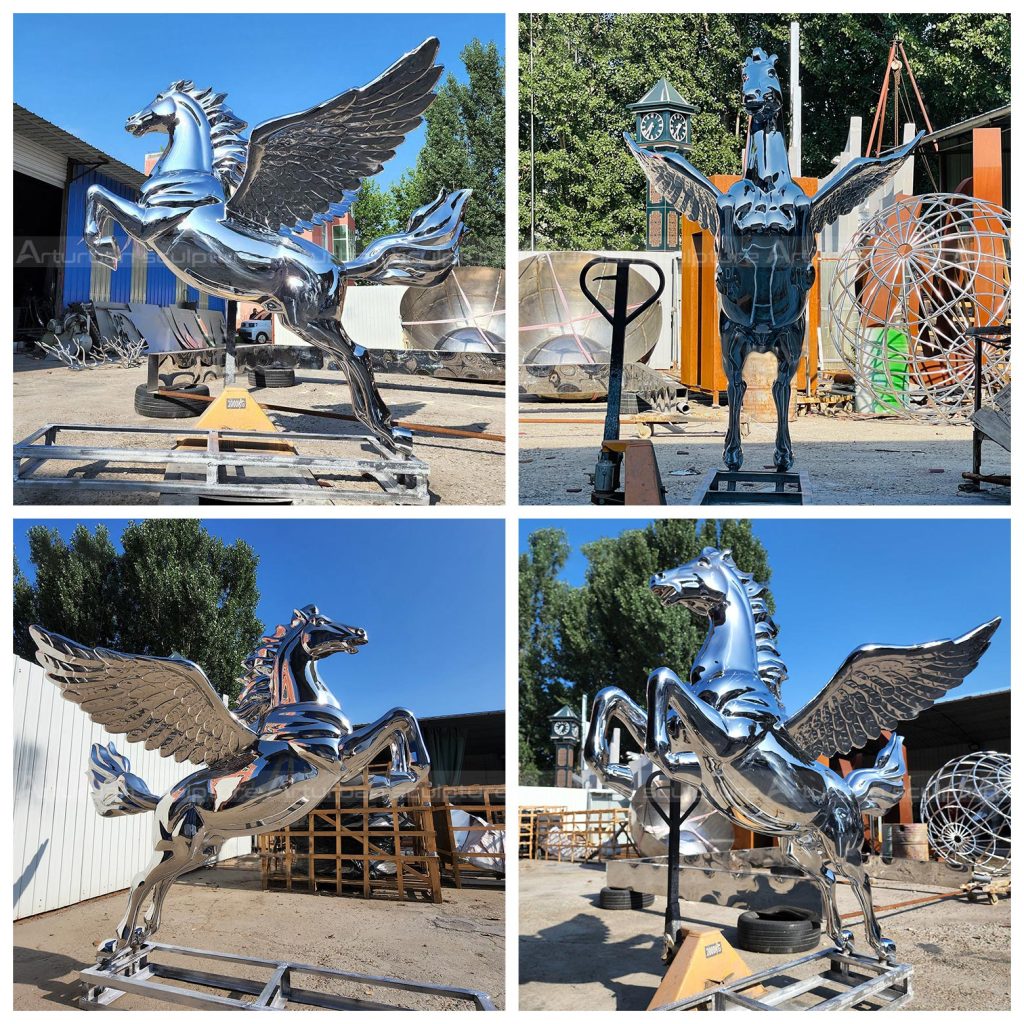 2. Production Process of winged horse statue
Customers can send us their own designs or advise their detailed requirements.
Our technical team will have a meeting mainly focus on all details.
The engineering team start to do the design after a full discussion and calculation.
During this period, we will send pictures from different views to check with you.
After the final confirmation, we'll fabricate a small mold, then put into production.
Send us your requirements now, we will reply to your email within 24 hours