1. Introduction of abstract lion sculpture
This is a stainless steel geometric abstract lion sculpture. It is a highly modern artwork. This geometric lion sat upright,
lifting its head, looking into the distance, with a majestic and imposing posture. Its body and limbs are composed of
various regular geometric shapes, with smooth and concise lines, showcasing the charm of geometric aesthetics.The
entire sculpture is made of stainless steel material, which is bright and sturdy, able to adapt to different climatic environments,
and durable. At the same time, stainless steel material also has characteristics such as oxidation resistance, corrosion
resistance, and easy cleaning, allowing this geometric lion sculpture to maintain its beautiful appearance for a long time.
In addition, the use of stainless steel material has an important advantage, which is the ability to accurately cut and weld
according to the designer's wishes, producing fine details and complex shapes. Therefore, the stainless steel geometric lion
sculpture not only has a unique and beautiful appearance, but also ensures accuracy and quality during the production process.
Stainless steel Geometric Lion Sculpture are often used as decorations in public places, such as city squares, parks, shopping
malls, museums, and so on. The geometric lion, as a classic art form, can bring visual impact and beauty to people in different
occasions. Its design is simple and elegant, with smooth lines. In addition, it is made of stainless steel material, which appears
elegant yet modern.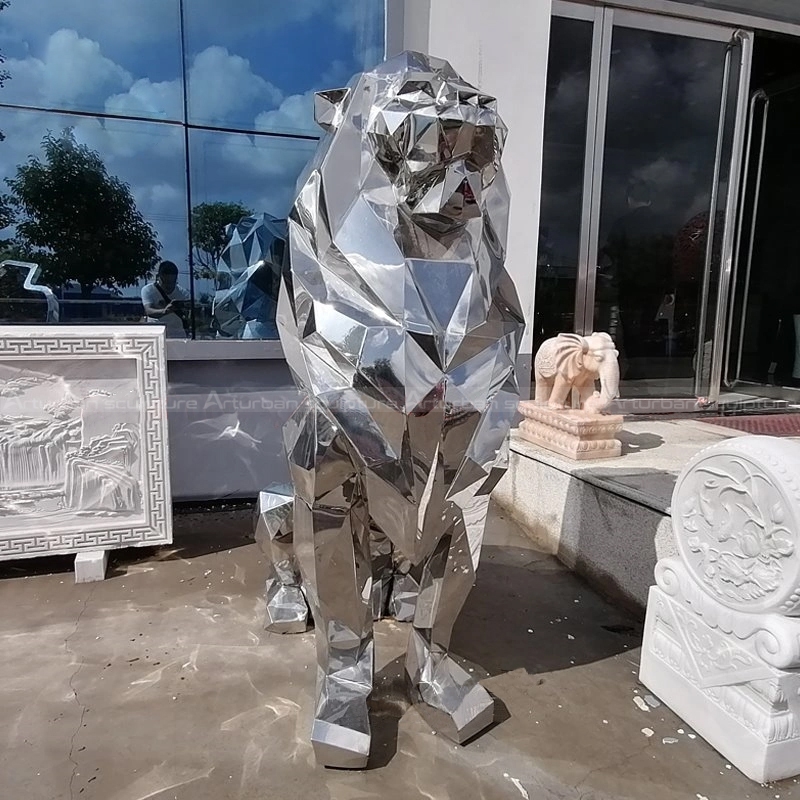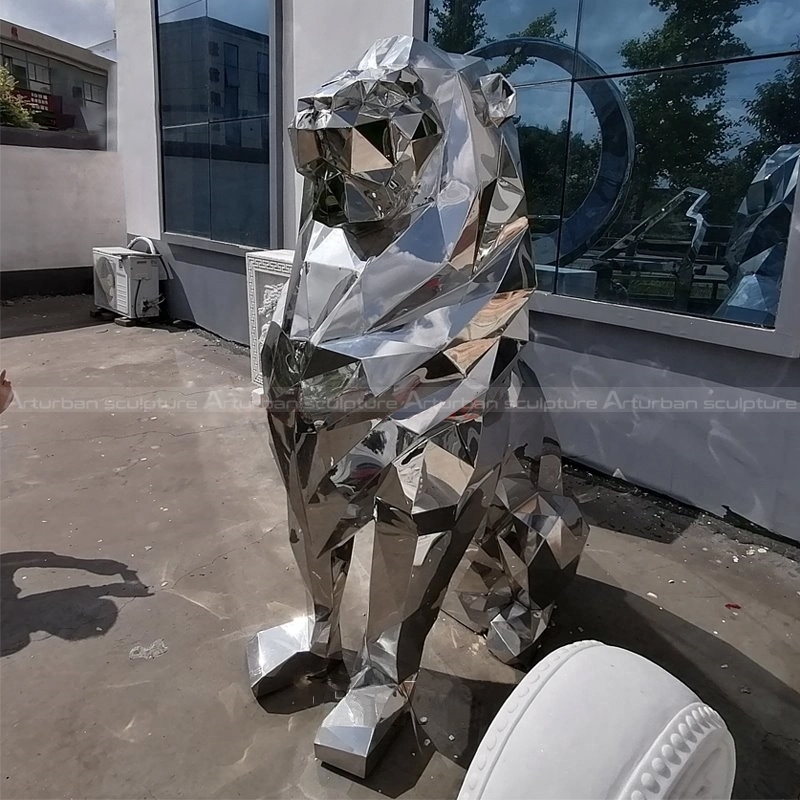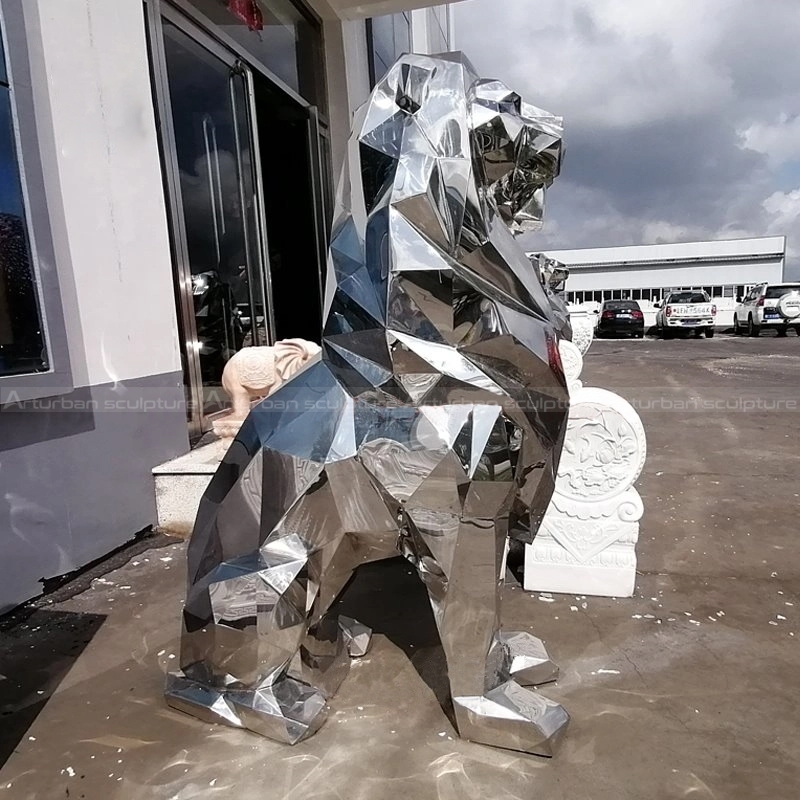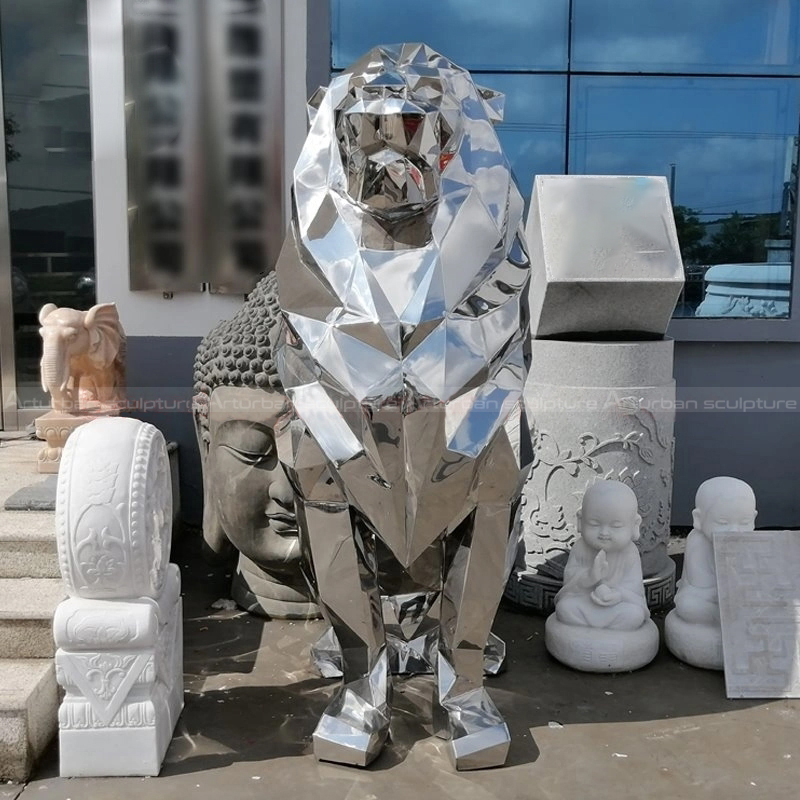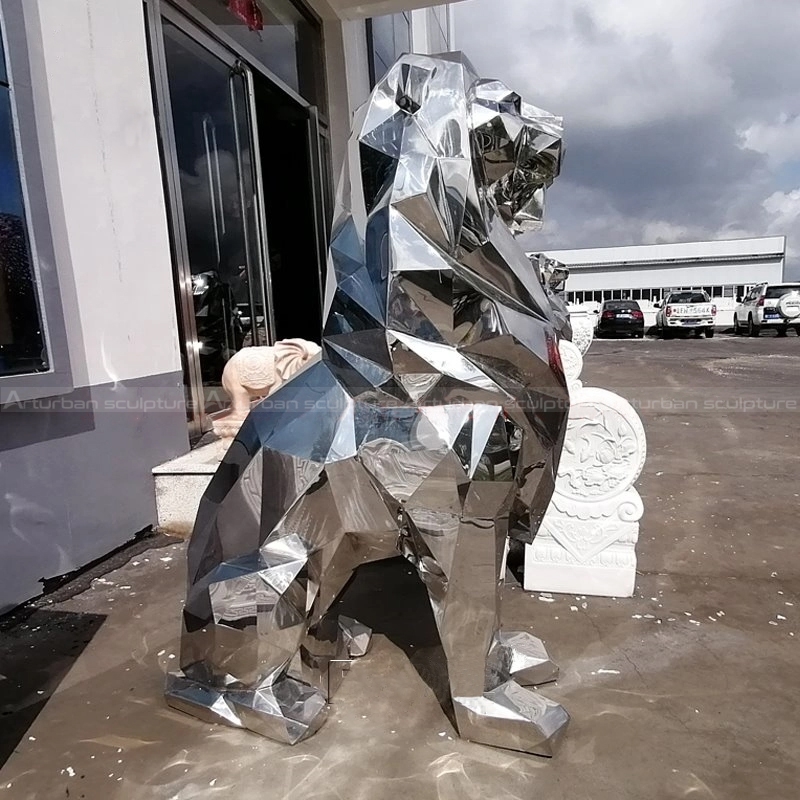 2. Production process of abstract lion sculpture
Step1 Design Communication:  You supply us with several photographs with dimensions.
Step 2 Project Consultation: Our team will make a production plan, according to your design, budget, delivery   time,  or any other service.
Our final aim is to supply high quality and cost-saving   sculpture efficiently.
Step 3 Confirm Mold: We will make 1:1 clay or 3D mold,when finished clay mold,i will take photos for   your reference. The clay mold can
modify any details till to your satisfaction.
Step 4 Carving and Polish: We will carving with natural marble according to clay mold. Then polished.
Step 5 Package: Strong wooden crate with waterproof and shockproof foam inside.
Send us your requirements now, we will reply to your email within 24 hours