1.Introduction of large brass lion statue
This is a large brass lion statue. Its tall image stands on the busy square. Its tall image shows its kingly style and powerful momentum. The thick soles of their feet move forward but can't hear a sound, so that they can attack the prey without noticing when capturing the prey. The low roar is thick and long, and has a deterrent force. This Large Lion Statue is very beautiful. It is a very majestic bronze sculpture in the outdoor garden, square and courtyard. Its powerful momentum shows its majestic and impressive image.
Our sculptor is keen on animal sculpture. He often studies the action and shape characteristics of sculpture. In their work, they are meticulous and portray the image of the lion vividly. In the process of coloring of the large brass lion statue, we use the chemical coloring process to penetrate the color to the surface, so that the color is not easy to fall off. Finally, we apply wax coating to make the color not only bright and natural, but also protect the sculpture from corrosion. We have a variety of bronze animal sculptures, which can decorate your courtyard or home with any style you want. You can contact us at any time and tell us your creativity. We will do our best to complete your creativity.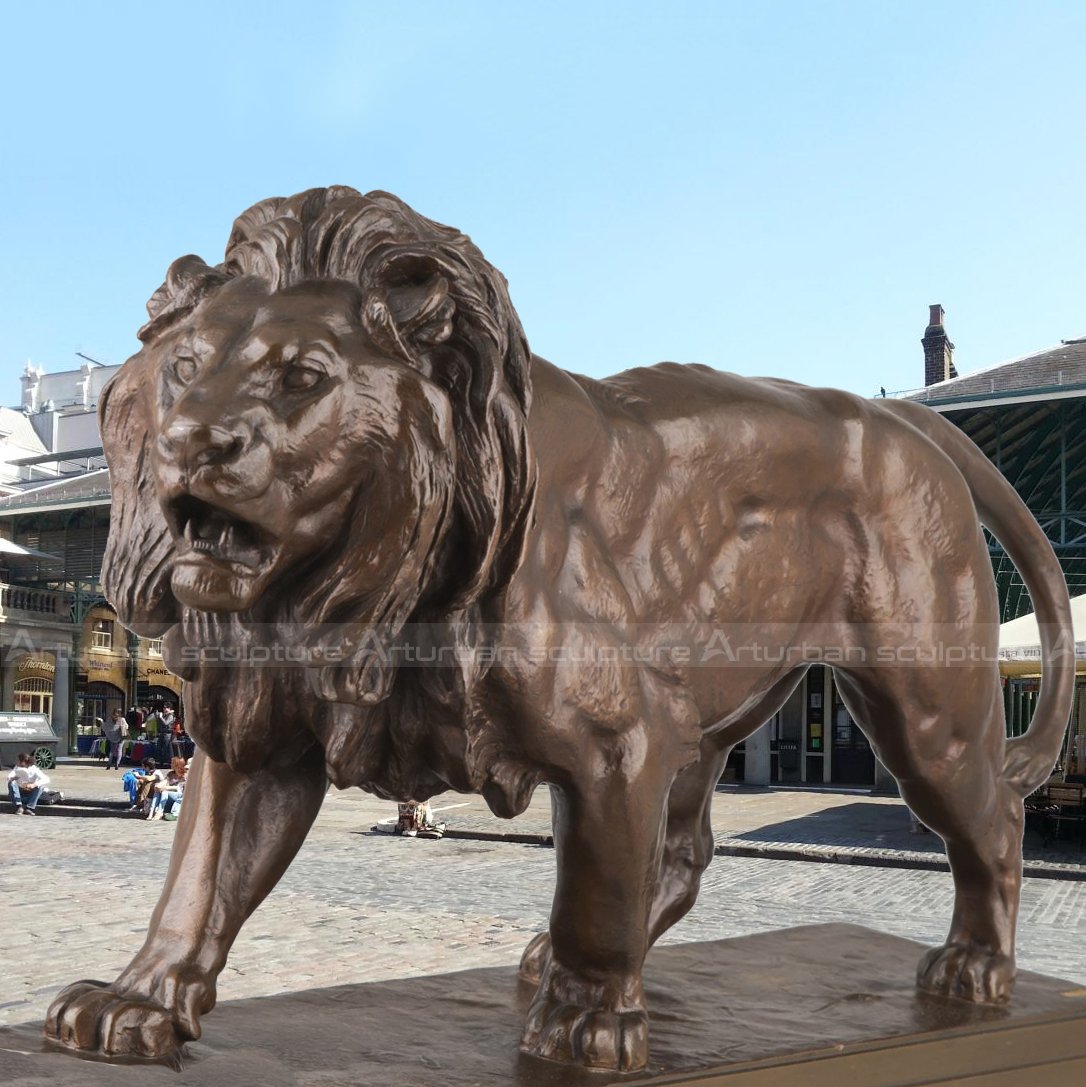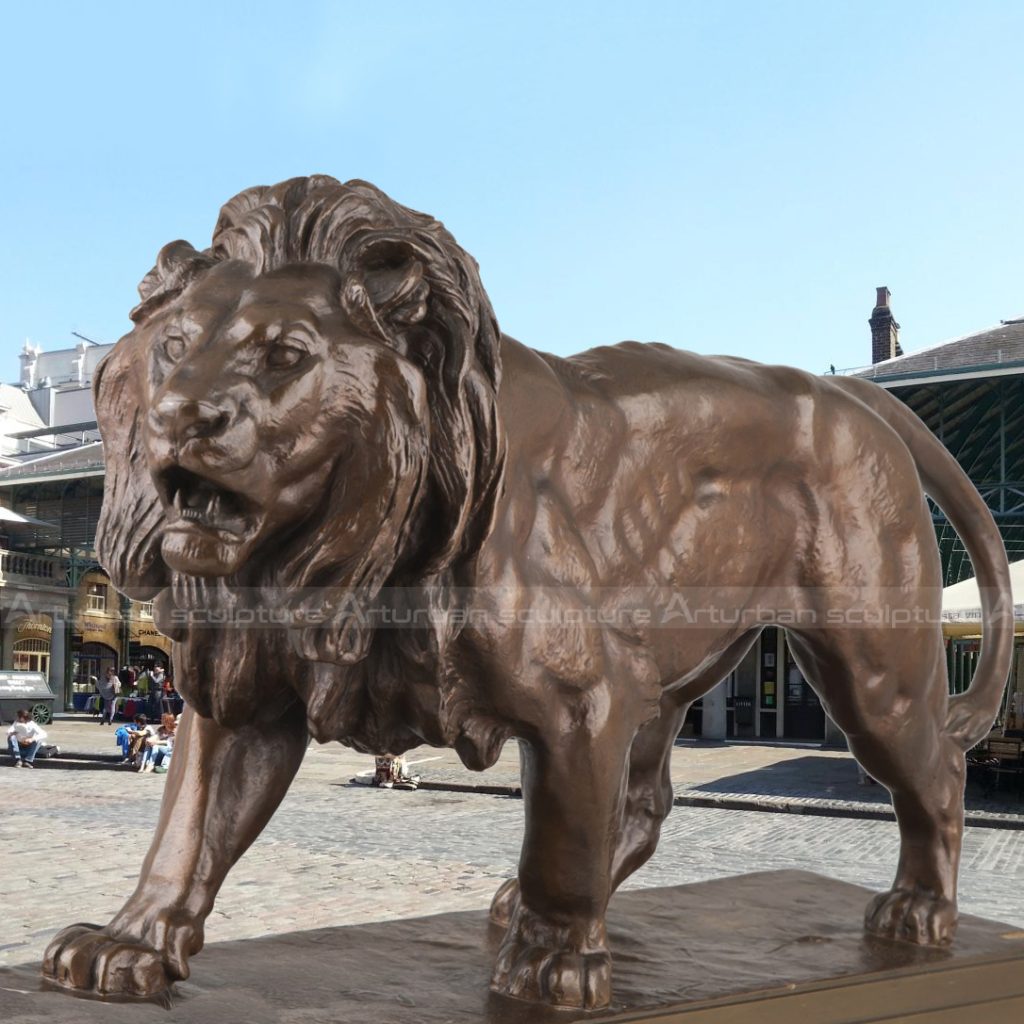 2. Production Process
My artist will make 1:1 clay mold, when finished clay mold,  we will take photos for your reference.
The clay mold can modify any details till you're satisfying with it. Then we go ahead to make statue.
When finished statue, also we will take photos for your reference. After you are satisfying with all, I
will arrange packing and shipment. Arturban sculpture can make large lion statue in bronze, marble,
fiberglass, stainless steel. Our team will make a production plan, according to your design, budget,
delivery time, or any other service. Our final aim is to supply high quality and cost-saving sculpture
efficiently.
Send us your requirements now, we will reply to your email within 24 hours