1.Introduction of large outdoor lion statue for sale
This is a bronze large outdoor lion statue for sale. The male lion lowered its head and focused on sniffing one foot on the ground,
making people feel uneasy. The lion's hair is dense and rich, with each hair clearly visible. Its mane is towering and majestic, and
its tail is straight and powerful. The lion's face is finely carved, displaying a fierce and majestic expression, and its gaze exudes a
sense of wildness and dominance. Showing its majesty and confidence.
Bronze lion sculptures can be placed in many different places for decoration. They are often placed at entrances, porches, corners
of gardens or courtyards to enhance the beauty and atmosphere of the landscape. They can also be placed in public places, city
squares, parks or museums, adding artistic and visual appeal to the environment. Whether indoors or outdoors, bronze lion sculptures
can bring a solemn and powerful atmosphere to the space, becoming the focal point for people to stop and watch and take photos.
The sculpture is made of durable and sturdy bronze material, which has good resistance to weathering and corrosion, allowing it to
withstand the wind and sun in outdoor environments for a long time. Secondly, bronze material has strong plasticity, and artists can
accurately shape the muscle lines and details of lions based on their own design ideas, making the sculpture more realistic and vivid.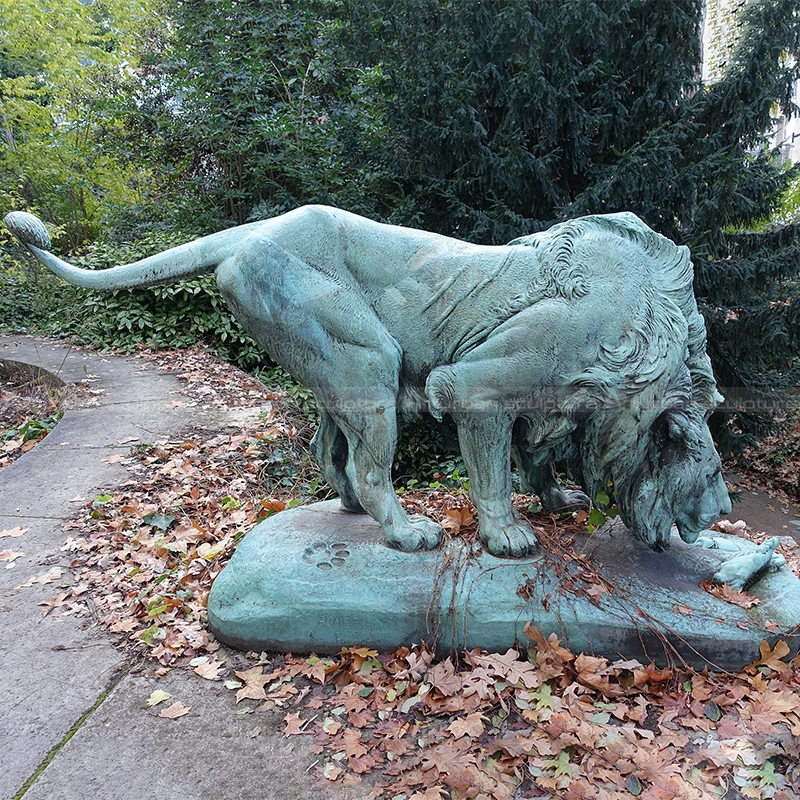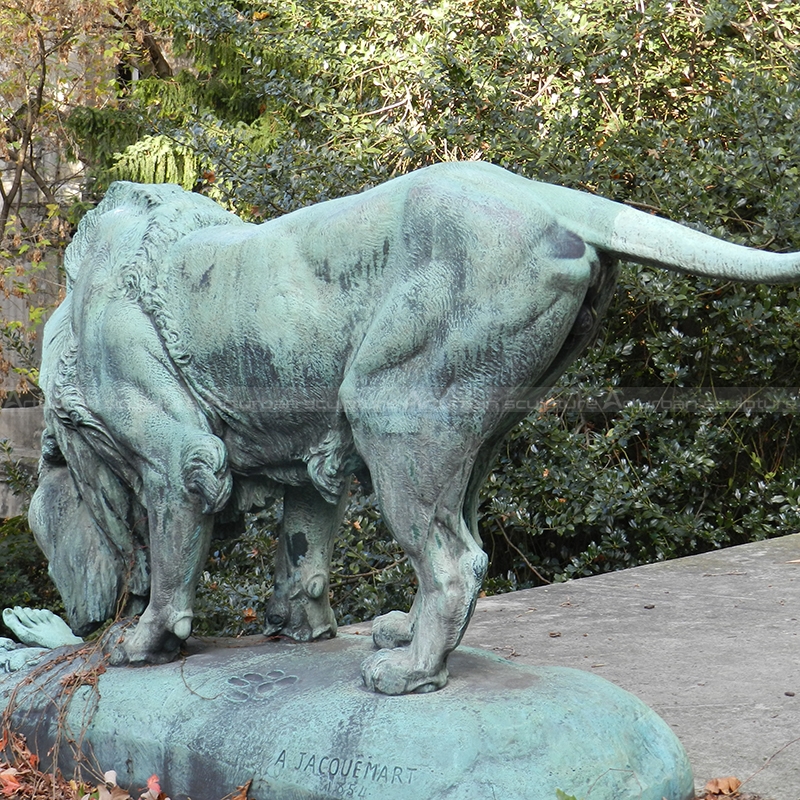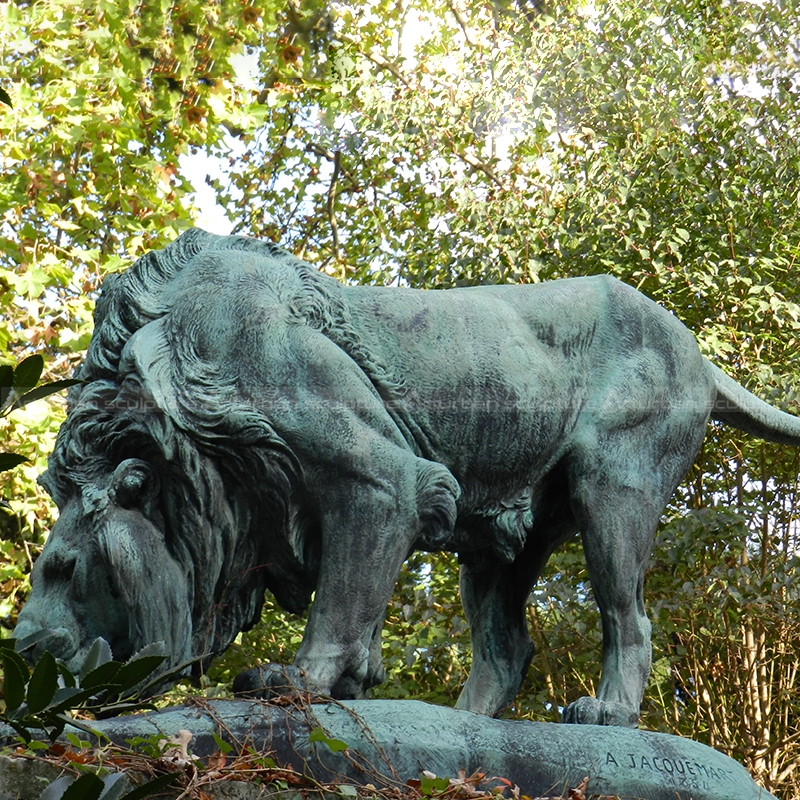 2. Production Process
My artist will make 1:1 clay mold, when finished clay mold,  we will take photos for your reference.
The clay mold can modify any details till you're satisfying with it. Then we go ahead to make statue.
When finished statue, also we will take photos for your reference. After you are satisfying with all, I
will arrange packing and shipment. Arturban sculpture can make large lion statue in bronze, marble,
fiberglass, stainless steel. Our team will make a production plan, according to your design, budget,
delivery time, or any other service. Our final aim is to supply high quality and cost-saving sculpture
efficiently.
Send us your requirements now, we will reply to your email within 24 hours