1.Introduction of life size bronze lion statue
This life size bronze lion statue is often called "Lion Fiaker". Also known as the Mark Anton Monument, adjacent to the Vienna Separatist Building in Vienna, the capital of Austria, is a large bronze sculpture in 1899/1900. It was created by the separatist artist Arthur Strasser for the 1900 Paris World Expo. It shows Marcus Antonius, a Roman general and politician, riding in a triumphal chariot with a group of lions.
This Big Lion Statue vividly depicts the Roman general and politician Mark Antony sitting comfortably on a chariot drawn by a team of three lions. On the right side of the chariot is a lioness with eyes closed and clinging to the chariot. The lion team in walking posture composed of a male lion in the middle and two female lions, which are arranged in a pyramid shape regardless of their arrangement and height. Mark Antonius has a huge image, wearing a tunic and a robe. The chariot is very delicate. There are six relief strips on the semi-circular back wall, depicting the life scene of Mark Anthony.
Arturban, as a professional sculpture factory, adopts advanced wax loss casting technology. We have rich experience in the reproduction and customization of classic sculptures, and can make different forms of sculpture details for you according to your needs. This classic life size bronze lion statue with classical artistic color can vividly show the meaning of the sculpture and the image of people and animals. Restore every detail of the sculpture for you. If you like this sculpture or you need to customize it, you can contact us at any time for more details.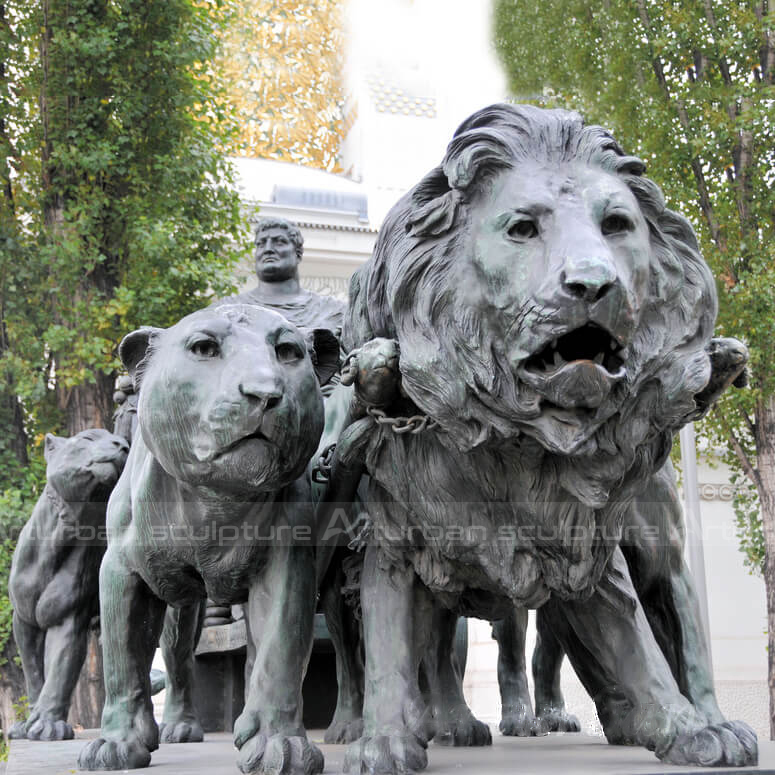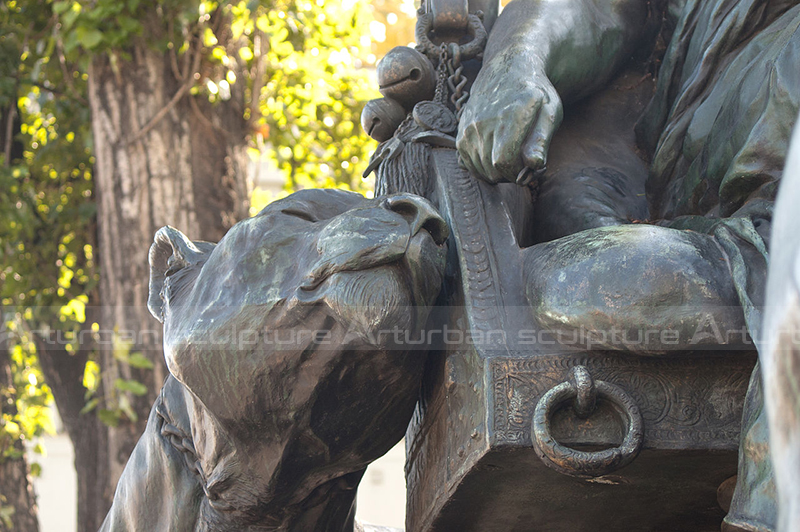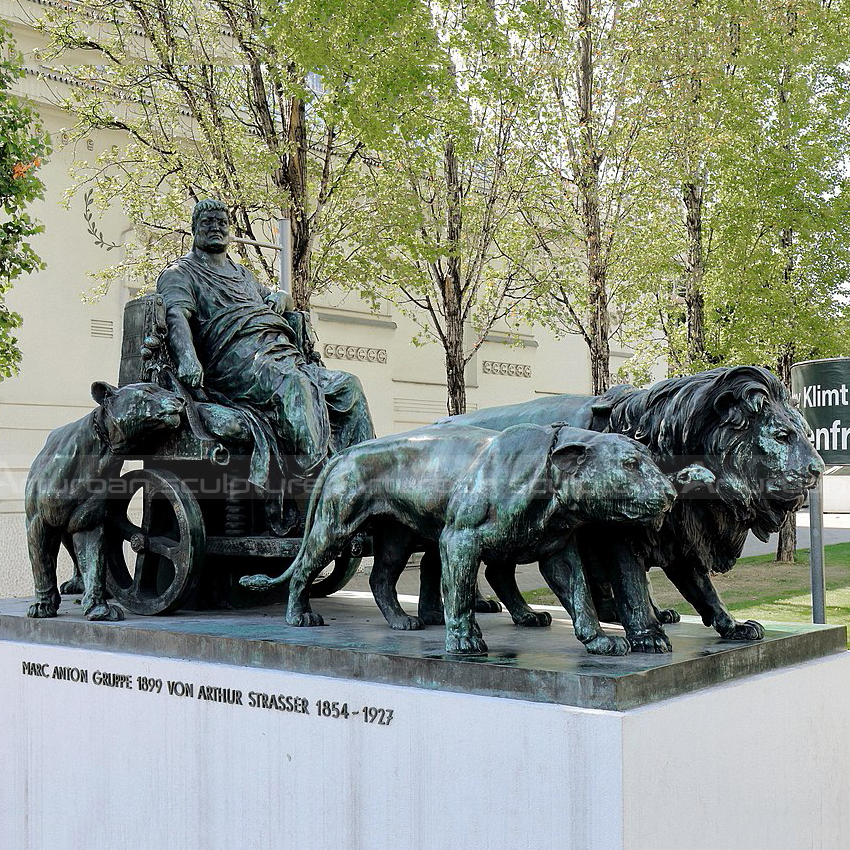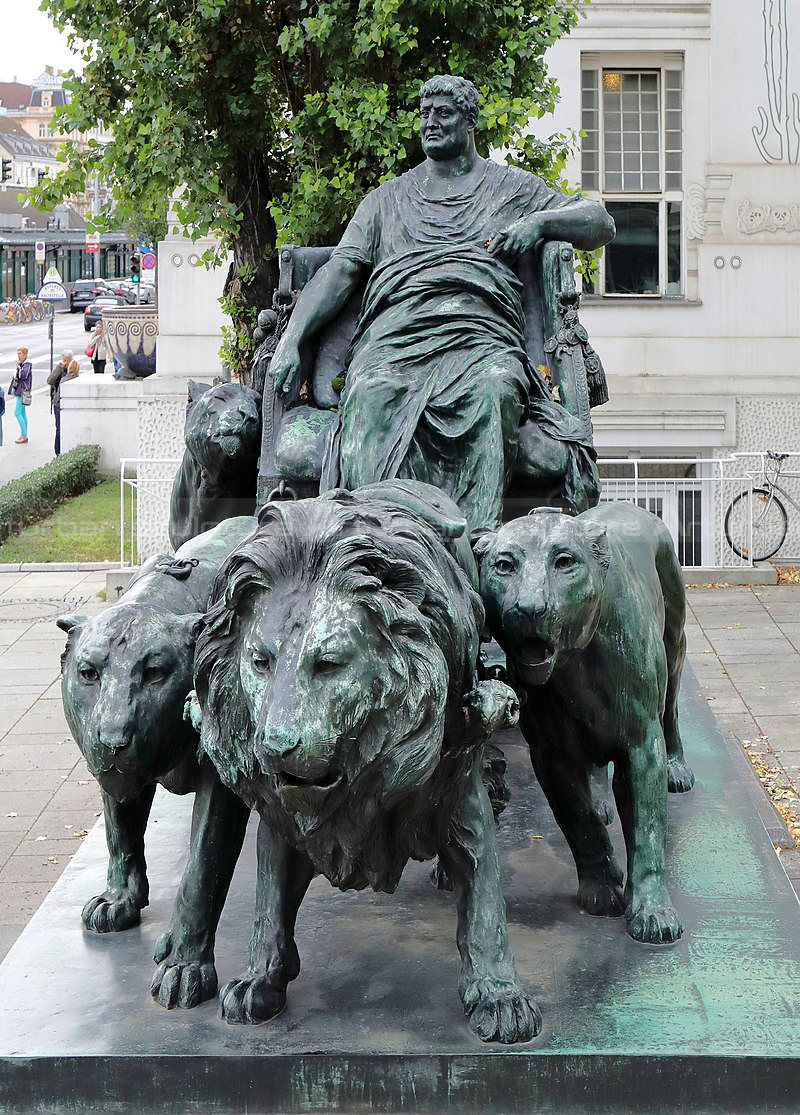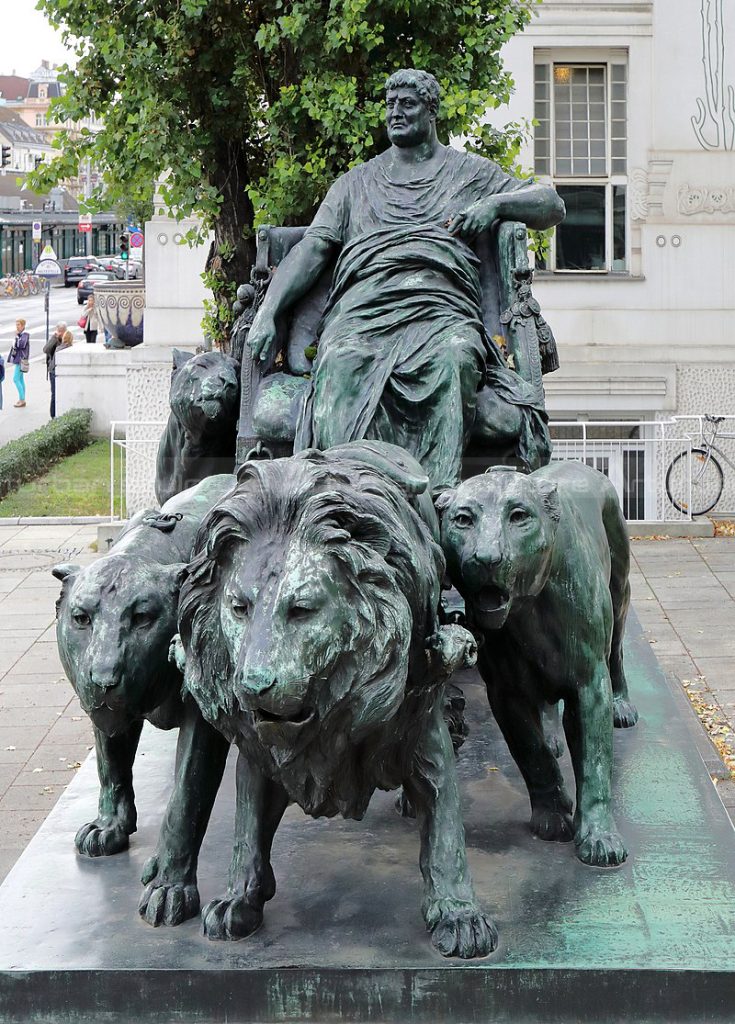 2. Production Process
My artist will make 1:1 clay mold, when finished clay mold,  we will take photos for your reference.
The clay mold can modify any details till you're satisfying with it. Then we go ahead to make statue.
When finished statue, also we will take photos for your reference. After you are satisfying with all, I
will arrange packing and shipment. Arturban sculpture can make large lion statue in bronze, marble,
fiberglass, stainless steel. Our team will make a production plan, according to your design, budget,
delivery time, or any other service. Our final aim is to supply high quality and cost-saving sculpture
efficiently.
Send us your requirements now, we will reply to your email within 24 hours