1.Introduction of lion and serpent sculpture
This is a bronze lion and serpent sculpture. It displays a heartbreaking scene where a lioness faces a fierce snake. The snake
has taken away the two cubs of the lioness and tightly wrapped them around its coiled body. Sculptor George Gardett cleverly
captured the attacking postures of snakes and lionesses. The snake opened its huge mouth, revealing its sharp teeth, demonstrating
its fierce nature. The lioness, on the other hand, stared nervously and angrily at the snake, ready to take action to protect herself
and her cubs.
This sculpture conveys emotions of tension and sadness through its detailed and dynamic expression. The bronze material gives
the sculpture a long-lasting texture and luster, enhancing the artistic and visual effects of the work.
The existence of bronze lioness sculptures can evoke people's thinking about predation and protection in nature, as well as the
fragility of life and the struggle against strength. It can be placed in public places, gardens or courtyards as decoration and display
of works of art, and it also conveys important information about Balance of nature and animal protection.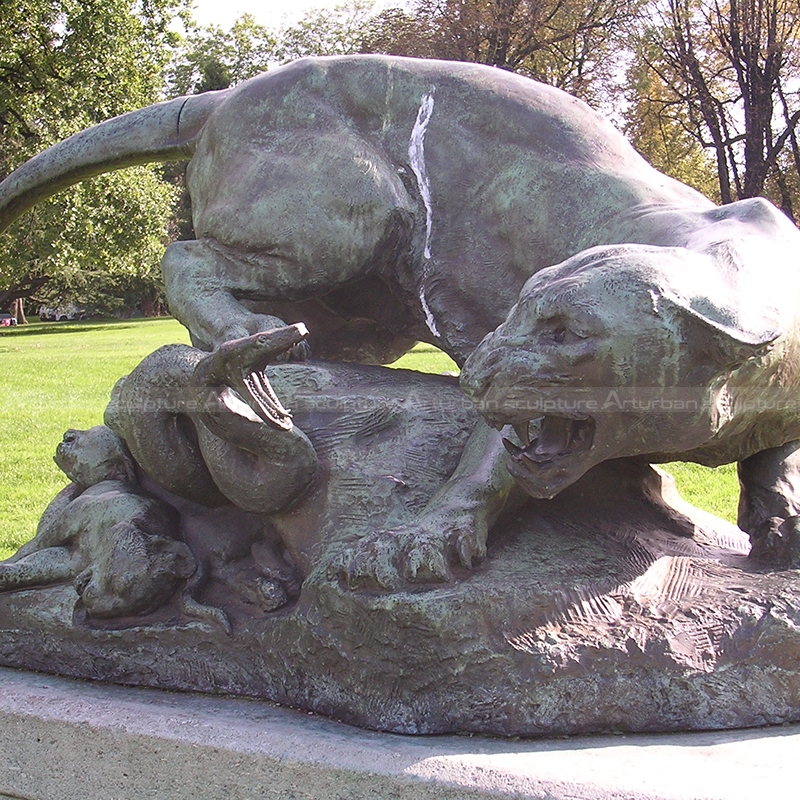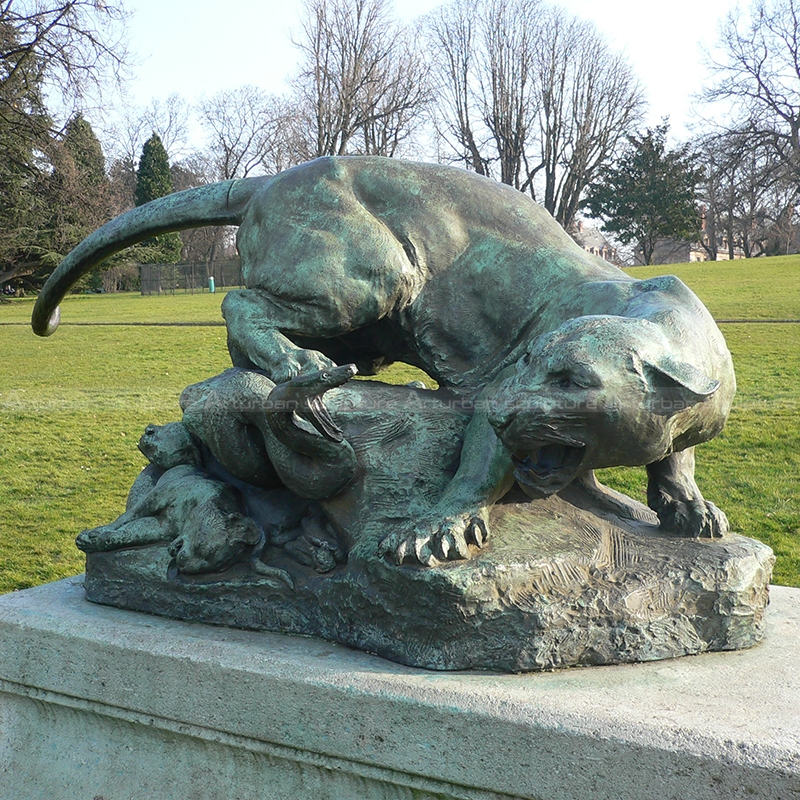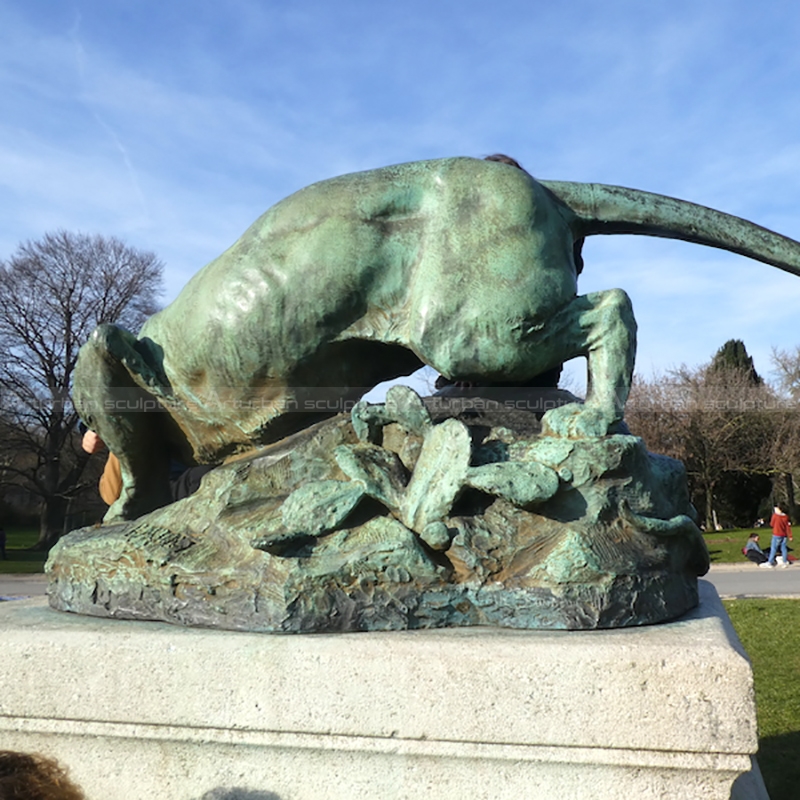 2. Production Process
My artist will make 1:1 clay mold, when finished clay mold,  we will take photos for your reference.
The clay mold can modify any details till you're satisfying with it. Then we go ahead to make statue.
When finished statue, also we will take photos for your reference. After you are satisfying with all, I
will arrange packing and shipment. Arturban sculpture can make large lion statue in bronze, marble,
fiberglass, stainless steel. Our team will make a production plan, according to your design, budget,
delivery time, or any other service. Our final aim is to supply high quality and cost-saving sculpture
efficiently.
Send us your requirements now, we will reply to your email within 24 hours