1.Introduction of lion with ball statue
This lion with ball statue is one of the most famous sculptures in St. Petersburg. It was built by the German craftsman Johan Gottlieb Prang with bronze according to the design of the sculptor Ivan Prokofiev. Among the examples of many ritual lions in St. Petersburg, they are undoubtedly the most famous. Its proud posture, broad chest, powerful claws, slender muscles and strong abdomen – all show strength, courage and inspire people's respect. It is the guardian of the city and the earth! It leans on the ball with one paw. So it never sleeps. Maybe as long as it relaxes a little, the ball will slide away.
This is a talking lion sculpture, and every action and every detail of it seems to tell its inner thoughts. Our Arturban Sculpture Foundry has rich sculpture experience in the production of animal sculptures and the reproduction of classical sculptures, which can make the lion's look, movement, muscle lines, hair texture and other details lifelike. If you like this beautiful bronze lion sculpture, you can contact us at any time for more details.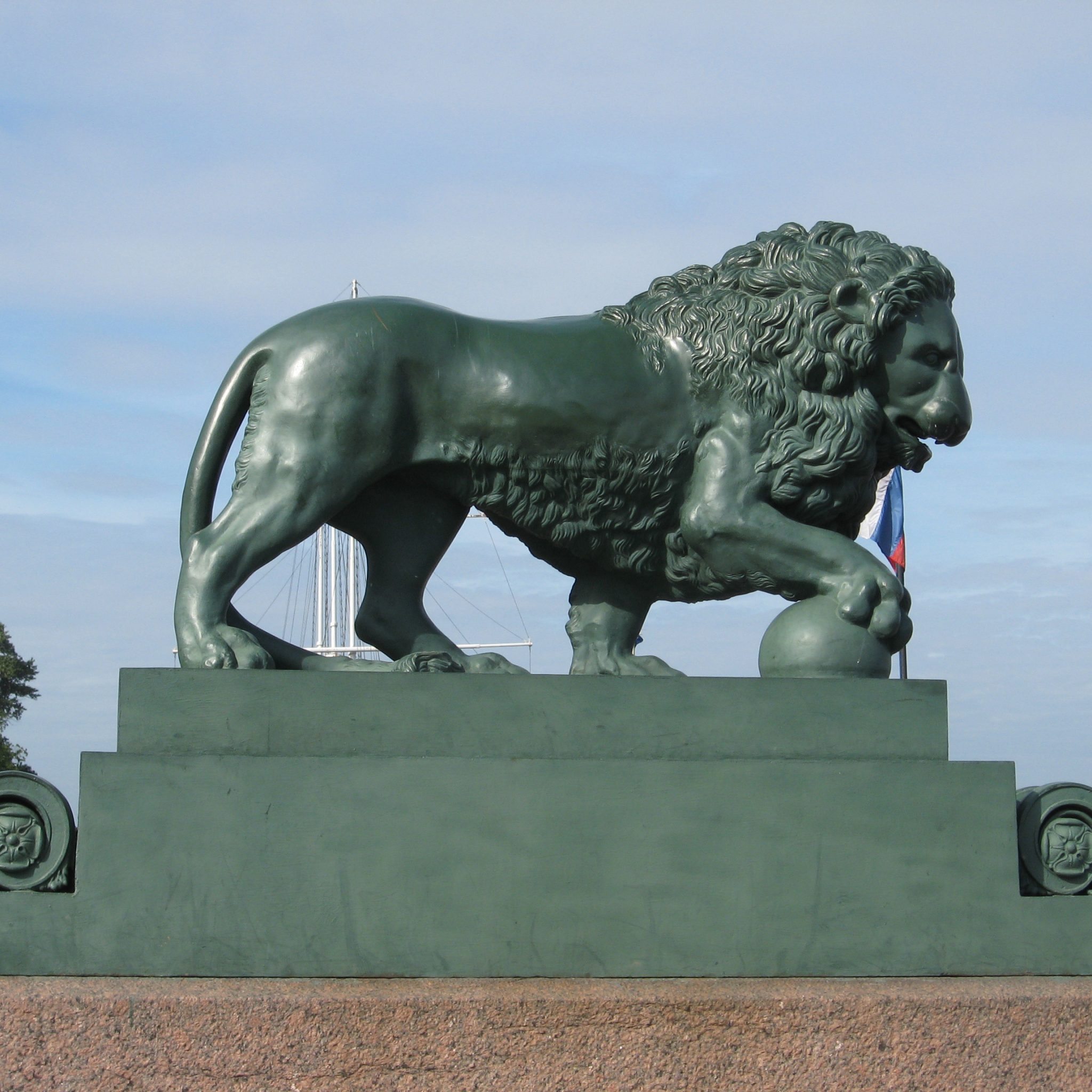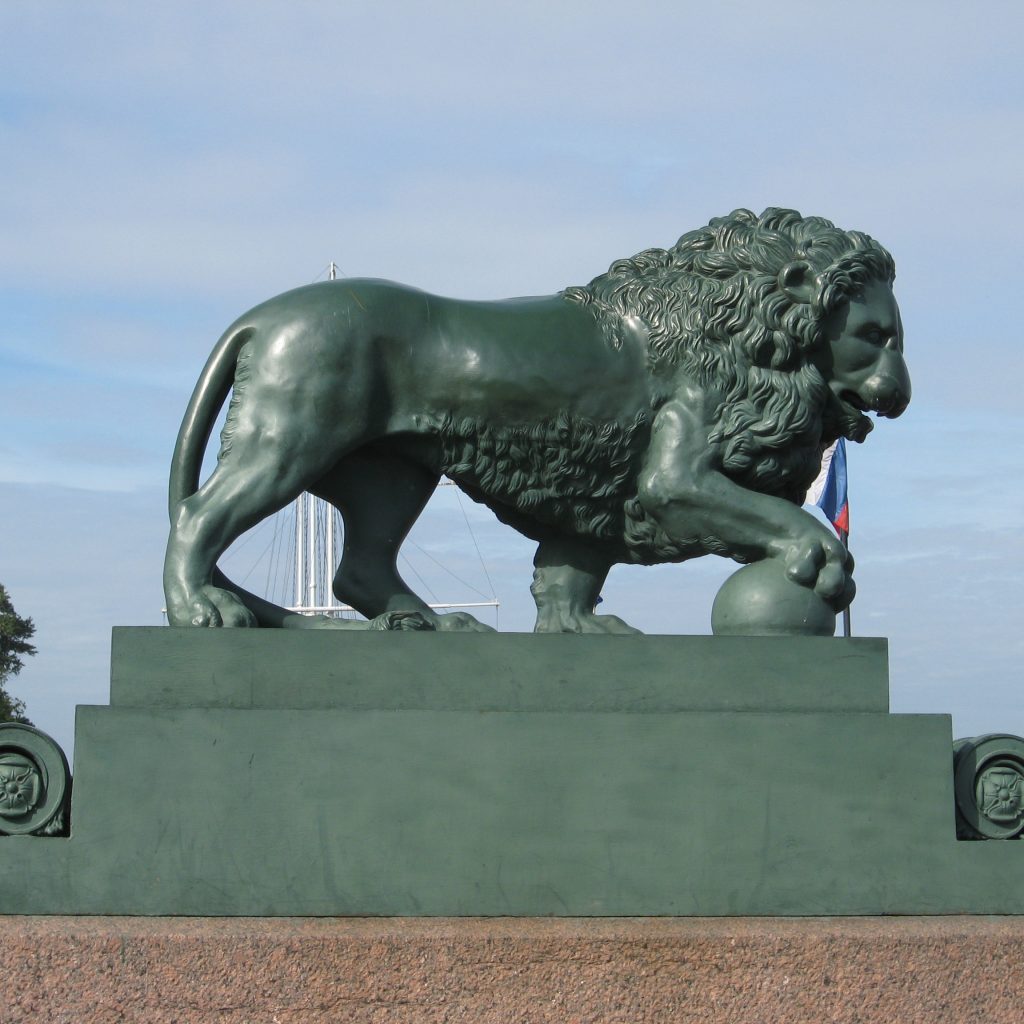 2. Production Process
My artist will make 1:1 clay mold, when finished clay mold,  we will take photos for your reference.
The clay mold can modify any details till you're satisfying with it. Then we go ahead to make statue.
When finished statue, also we will take photos for your reference. After you are satisfying with all, I
will arrange packing and shipment. Arturban sculpture can make large lion statue in bronze, marble,
fiberglass, stainless steel. Our team will make a production plan, according to your design, budget,
delivery time, or any other service. Our final aim is to supply high quality and cost-saving sculpture
efficiently.
Send us your requirements now, we will reply to your email within 24 hours