1.Introduction of man fighting lion statue
This is the man fighting lion statue. It depicts a man fighting against a lion. The man's hands forcefully broke open the lion's big
mouth, as if stopping the lion's attack. The man's body was tense, showing a sense of tension and fighting spirit. The lion's body
pounces forward, full of strength and wildness. This sculpture showcases the confrontation and collision of power between men
and beasts through vivid postures and meticulous carvings, exuding a strong fighting atmosphere. It is a highly visually impactful
sculpture artwork. It can be placed as an ornament in courtyards, parks, or halls, bringing strong visual impact and shock to people.
This marble sculpture of the man and lion is suitable for decoration in outdoor places such as courtyards, parks, squares, and can
also be placed in indoor spaces such as halls and exhibition halls. It can bring stunning visual effects and a sense of historical stories,
enhancing the cultural atmosphere of the place. At the same time, it can also be displayed as an artwork to attract people's attention
and attention.
The advantage of making this sculpture lies in the solidity and aesthetics of the marble material. Marble has high durability and
corrosion resistance, and can withstand natural weathering and external environmental erosion. At the same time, marble also has
a certain degree of toughness, making it easy to carve and cut out complex shapes and details. Marble also has unique textures and
textures, which can add natural beauty to sculptures. Therefore, as a high-end decoration, marble man and lion sculptures can
showcase their elegant and elegant style in various outdoor and indoor places.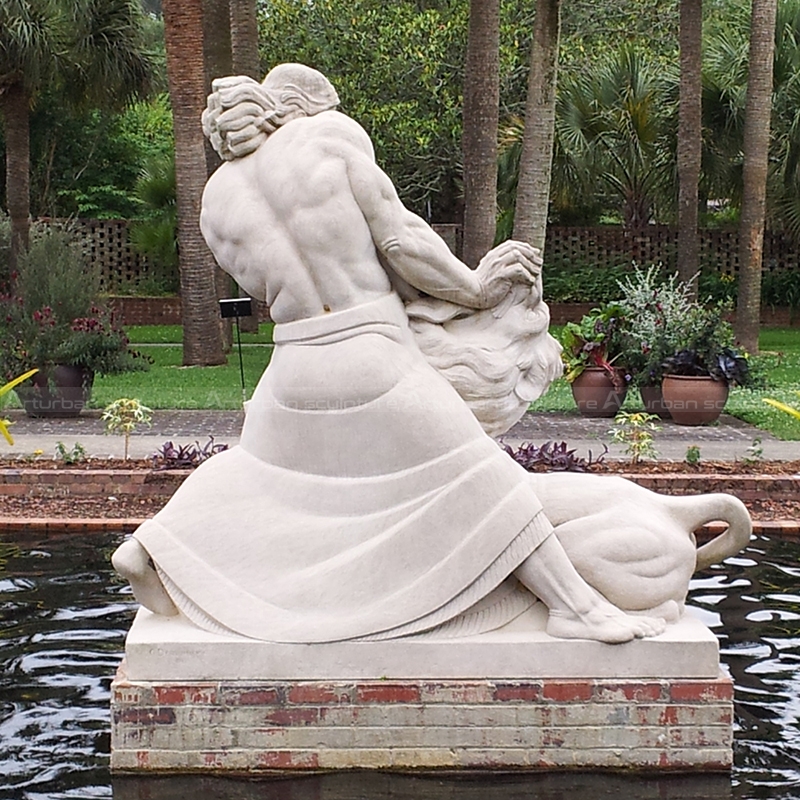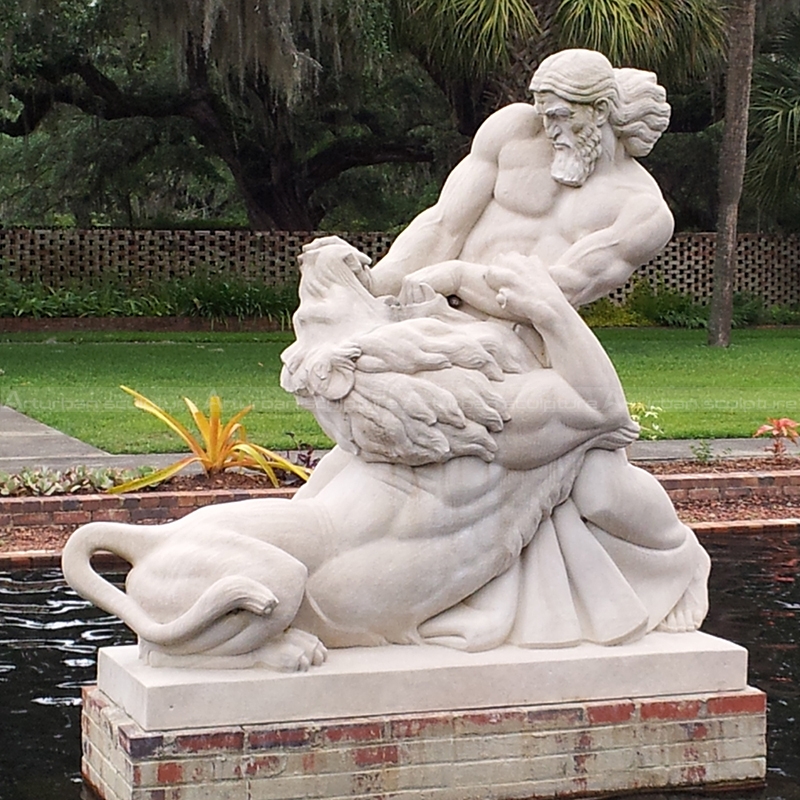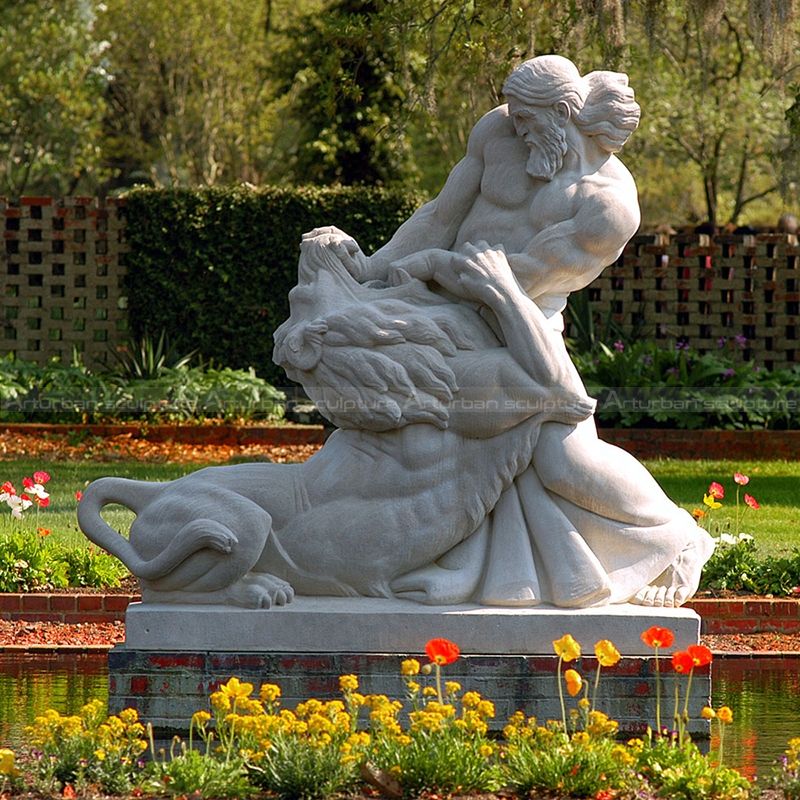 2. Production Process
Step1 Design Communication:  You supply us with several photographs with dimensions.
Step 2 Project Consultation: Our team will make a production plan, according to your design, budget, delivery
time,  or any other service. Our final aim is to supply high quality and cost-saving   sculpture efficiently.
Step 3 Confirm Mold: We will make 1:1 clay or 3D mold,when finished clay mold,i will take photos for
your reference. The clay mold can modify any details till to your satisfaction.
Step 4 Carving and Polish: We will carving with natural marble according to clay mold. Then polished.
Step 5 Package: Strong wooden crate with waterproof and shockproof foam inside.
Send us your requirements now, we will reply to your email within 24 hours