1.Introduction of A Real Birmingham Family
A Real Birmingham Family is a moving Bronze sculpture, which is composed of sisters, single mothers and their children, showing a
warm and strong family scene. In the sculpture, two single mothers can be seen, one of whom is pregnant, and the presence of the
children is also full of vitality and joy.
This sculpture deeply reflects the diversity and resilience of modern families. It conveys an important message: regardless of the family
structure, mothers can take care of and raise their children with infinite love and dedication. The details in the sculpture are full of warmth
and realism. The sisters rely on and support each other, demonstrating the unity and friendship between families. The children's laughter
and innocent expressions express their joy and happiness. However, the absence of a father in the sculpture reflects the reality of some
families lacking a father.
The significance of this sculpture goes beyond art itself, it is a true portrayal of many families in real life. It advocates respect and tolerance,
encourages people to pay attention to single mothers and their children, and provides them with more support and care. The existence of
sculpture has had a positive impact. It reminds people to cherish the importance of the family and advocates for social care and support. This
sculpture can be placed in public places, parks, or community centers, becoming an important cultural symbol that allows people to reflect on
the diversity and importance of their families.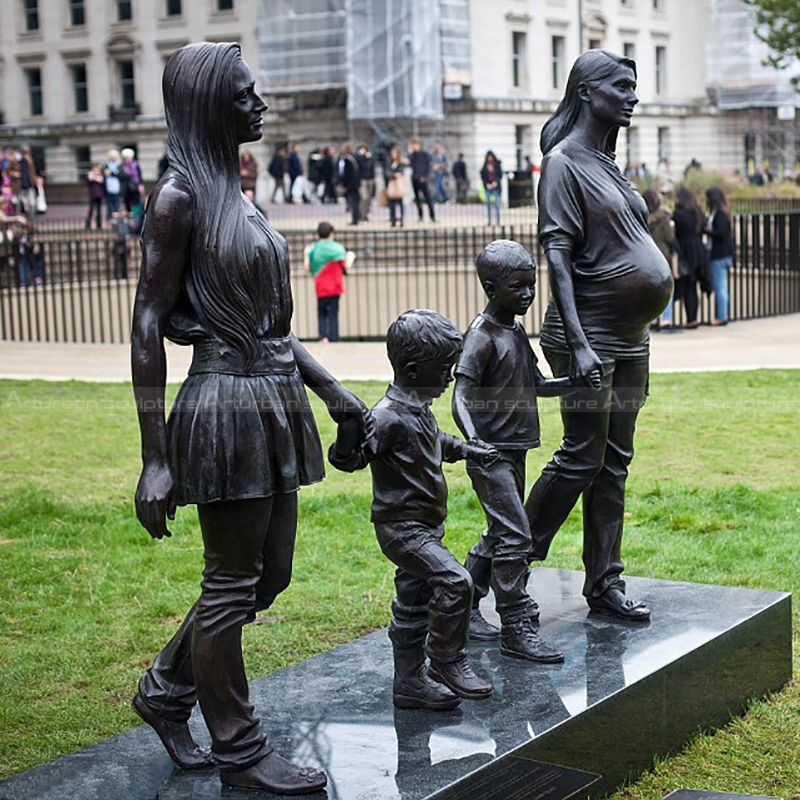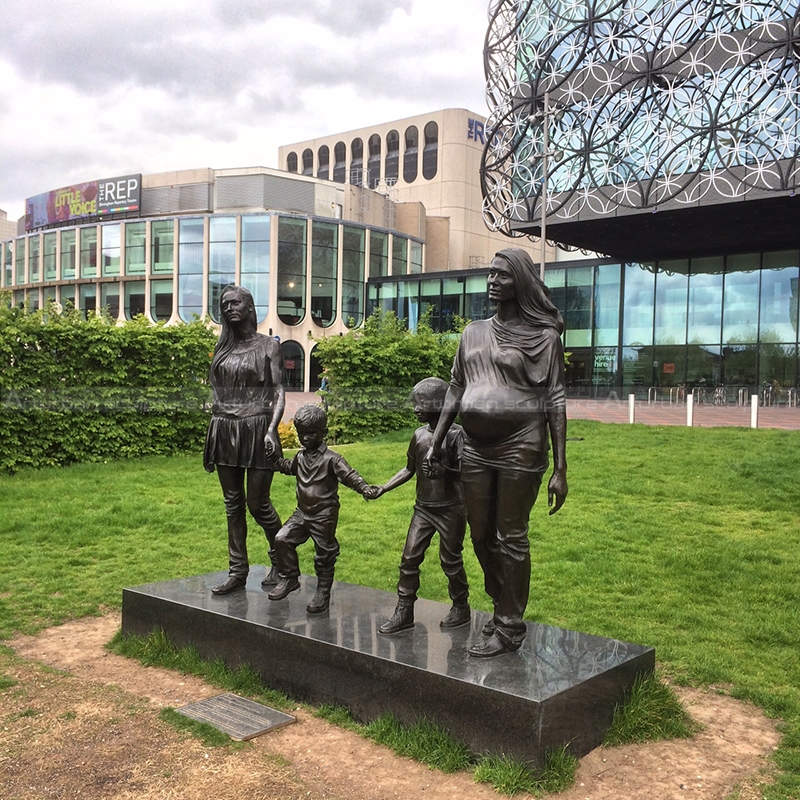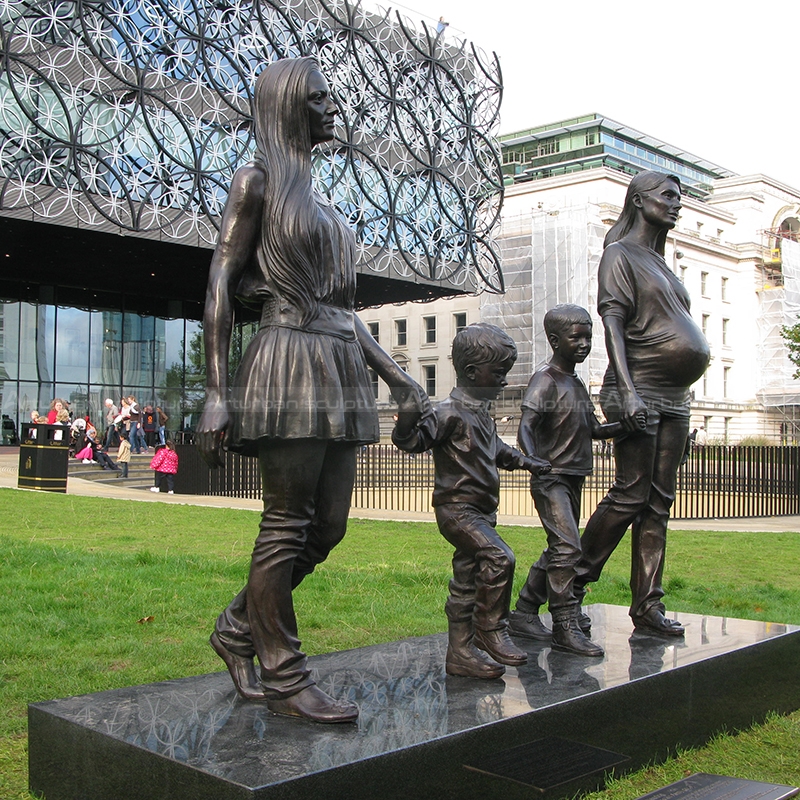 2. Production process of A Real Birmingham Family
My artist will make 1:1 clay mold, when finished clay mold. We will take photos for your reference, the clay mold can modify any
details till you satisfied with it. Then we go ahead to make statue, when finished statue, also we will take photos for your reference.
After you satisfied with all, I will arrange packing and shipment. Arturban sculpture can make large dog statue in bronze, marble,
fiberglass, stainless steel. Our team will make a production plan, according to your design, budget, delivery time, or any other service.
Our final aim is to supply high quality and cost-saving sculpture efficiently.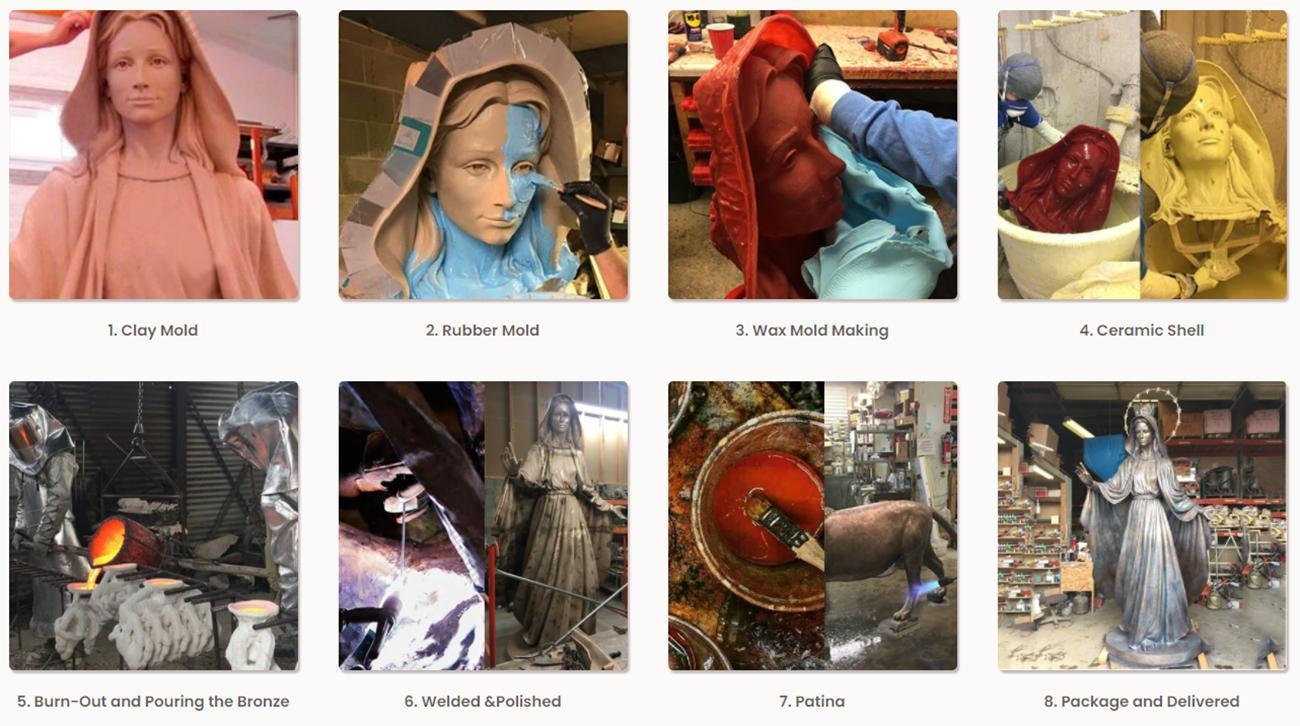 Send us your requirements now, we will reply to your email within 24 hours